What to follow when choosing a barber?
Afraid to put your beard in foreign hands? We suggest how to find a good barber!
You need about 4 min. to read this post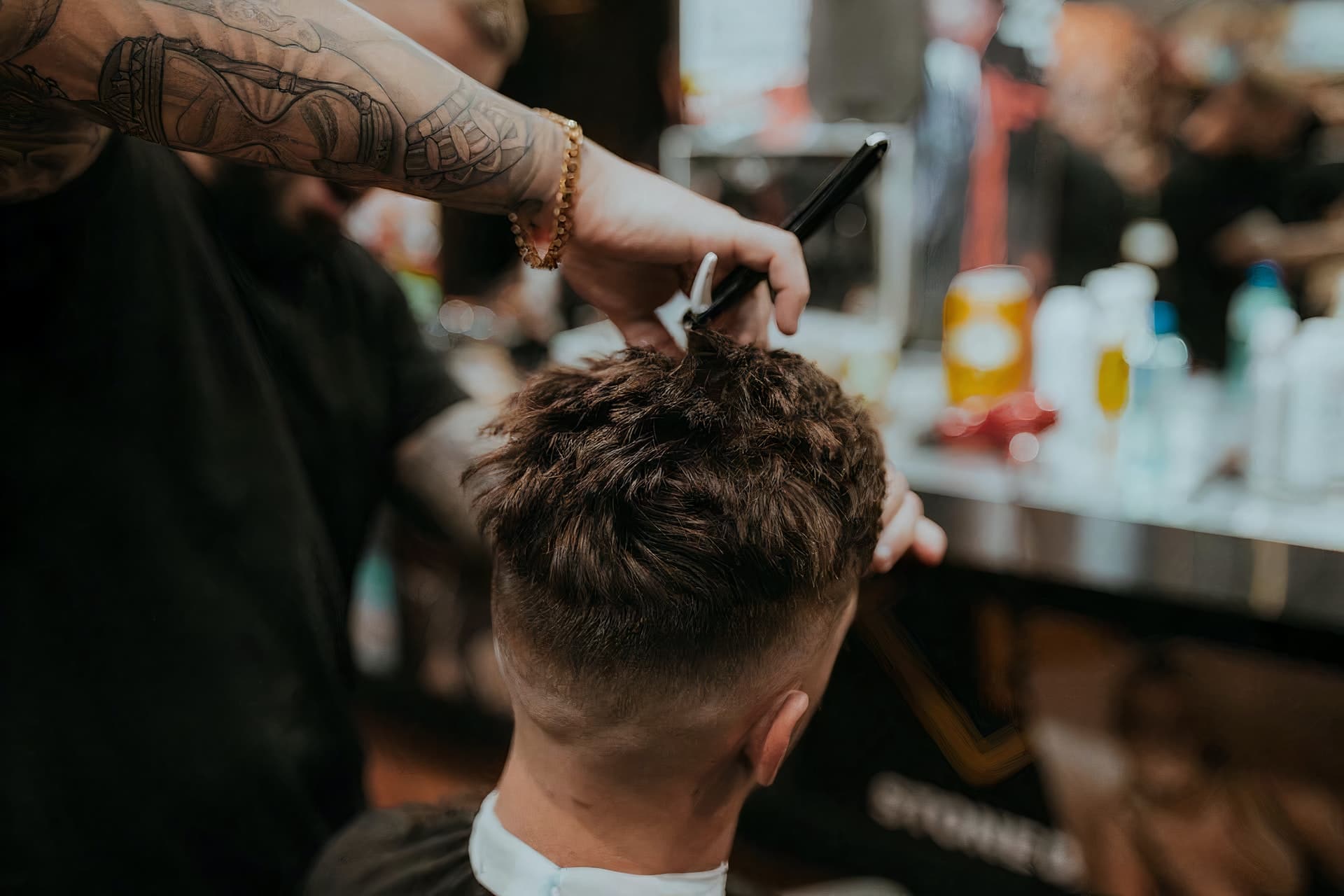 More and more men are paying attention to their beard. He takes care of it, uses the right cosmetics and trims it. As this trend grows, more and more barbershops are being established. Check out what you should pay attention to before entrusting your beard in the hands of a professional.
What is barbering?
To begin with, let's start with the absolute basics. Barbering is otherwise known as men's barbering. Although a good barber mainly takes care of beards and mustaches, he will also take care of the hair on your head.
Barbers serve their clients in barber shops. These are places created with men in mind; women are not allowed into them. In addition to barbering services, some salons also offer clients a glass of good high-proof liquor. Barber shops are usually decorated in a distinctive way – the austere interiors are meant to be reminiscent of the decor of bars or old-fashioned barber shops.
Barber or hairdresser?
Men who are new to beard grooming may wonder whether the services of a traditional barber shop will suffice. However, it is worth bearing in mind that a barber is primarily engaged in beard styling and grooming. He has professional knowledge on the subject and will certainly be able to answer any of your questions. You will also receive advice on how to take care of your beard and hairstyle on a daily basis.
A visit to a barber will certainly be a bit more expensive than a hairdresser. However, you can count on truly professional service and the selection of appropriate cosmetics.
How to find a good barber?
The best way is through the word of mouth. You can ask your friends if they are satisfied with barbering services at a particular salon. Reading customer reviews on the Internet is also a good option. It's also a good idea to make an appointment with a barber in person, rather than over the phone or through an app. If you walk into a particular place, you will be able to check if its atmosphere suits you and see the barber in action.
How do you know a good barber?
You will know a good barber by the fruit, that is, by his own beard (if he has one). A bearded man will always understand a bearded man, so it will be much easier for you to establish a thread of understanding. Often barbers have their own styles in which they specialize. So it's a good idea to look at the work of a particular specialist beforehand to see if his work technique suits you.
How to prepare for a visit to a barber?
If you've just started growing your beard, you don't need to make an appointment with a barber too soon. The best time to do this is after 3 months of growing your beard. Keep in mind, however, that good barbers can be really rampant, so it's a good idea to book an appointment a little earlier. During this time, take care of your beard at home: clean it with a special shampoo and apply oil. During your appointment, make your expectations clear. You can also bring sample photos to make it easier to explain what you have in mind. If you yourself don't quite have an idea about your beard yet, that's okay. After all, you're putting yourself in the hands of a professional who will certainly match the shape of your beard to your face.
Don't be discouraged
If your first visit to a barber doesn't meet your expectations, keep trying. Change barbers, read reviews, browse portfolios. You will surely find a person who will take proper care of your beard!
main photo: unsplash.com/Allyson Carter
How to Choose the Best Footwear for Men
We've created this guide on how to choose the best men's shoes to help you decide on the perfect pair for your needs, so keep reading!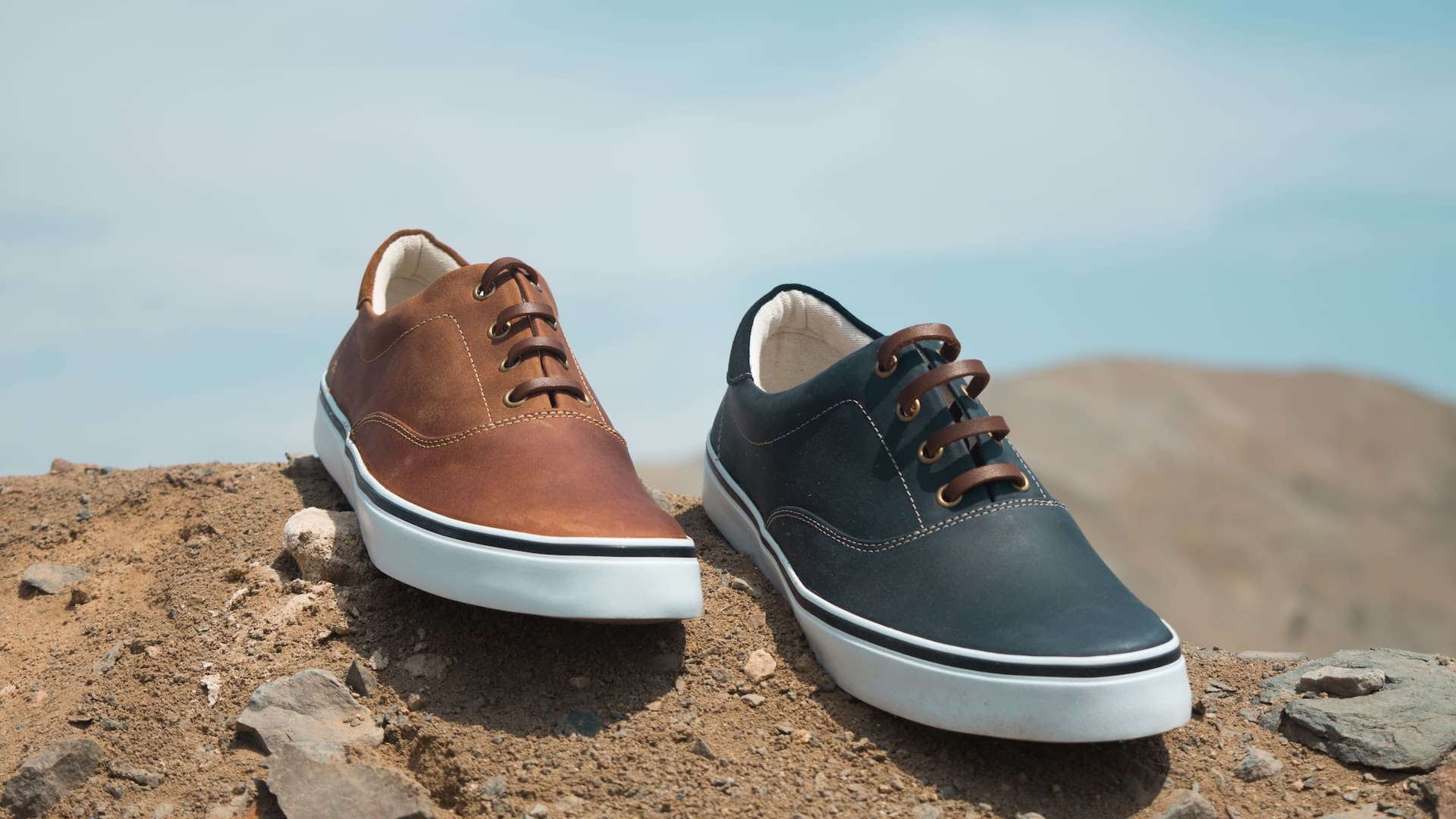 These days, men have a wider selection of footwear options to choose from than ever before. From formal dress shoes that are perfect for the office to athletic sneakers that can be worn while working out, there's something available to suit every man and his style. However, deciding which pair of men's shoes is best can be difficult – each shoe has advantages that determine whether or not it's right for you! We've created this guide on how to choose the best men's shoes to help you decide on the perfect pair for your needs, so keep reading!
Types of Shoes
Men's shoes come in many different styles, including dress shoes, casual shoes, sandals, and athletic shoes. As a general rule, the more formal the occasion or dress code, the more formal your shoe should be. Dress shoes are typically worn with suits and tuxedos and provide the sleekest look for any situation. Casual shoes are generally considered any shoe that can be worn without socks or is often made of canvas fabric. They range from sneakers to boat shoes and are perfect for everyday use as well as outdoor activities like boating or fishing. Sandals come in a variety of styles such as flip-flops and clogs which offer light support but often lack arch support. They provide excellent ventilation while still providing comfort during long walks on hot summer days.
Why Are Loafers So Fashionable
Loafers are not only comfortable but they also look elegant and stylish. They can be worn with a variety of outfits, they go well with jeans and shorts or with a suit. They don't require socks, so you can wear them in the summertime. And depending on what colour you buy, they can work well as an evening shoe or casual daytime shoe. What's more, the loafers come in leather or suede so it's easy to find one that will match your needs. But before you make your purchase, keep these considerations in mind:
1) Width: If the shoe is too narrow then it will probably cause some discomfort when wearing it.
2) Heel height: Low heels are great if you want comfort but high heels can help elongate your leg line which is why many women prefer them.
3) Size: Make sure there's enough space between your toes and the end of the shoes because otherwise, there may be some friction when walking which could lead to blisters on your feet after a while.
Features of Good Loafers
Loafers are the epitome of a well-dressed man. The key is in choosing the right pair, so here are some tips on what you should look out for when buying the best men's loafers:
– Always try them on before buying them. It's important to know if they're too tight or too loose and also whether they have enough room in the toe area.
– Leather is always better than synthetic materials but it's not as easy to maintain. Goatskin leather is generally easier to take care of than calfskin leather because it needs less breaking in time and it's less susceptible to stains, but it doesn't last quite as long as calfskin leather does.
Tips To Choose The Right Pair Of Loafers
1. Loafers are traditionally dressier than most other types of shoes and are typically worn with a suit or as part of a formal outfit.
2. If you wear them with a suit, they should be the same colour as your suit pants and should have little or no contrast stitching.
3. Brown and black loafers are more traditional, but other colours such as cream, tan, olive green and navy blue can also work in certain situations.
Main photo: Matias Ilizarbe/unsplash.com
Why are Printed Hoodies for Men the Best Casual Wear?
Hoodies have been the favorite of urbanites, artists, and celebrities. They have become the most popular clothing wear in the recent fashion trend. They are versatile enough to suit any taste and occasion.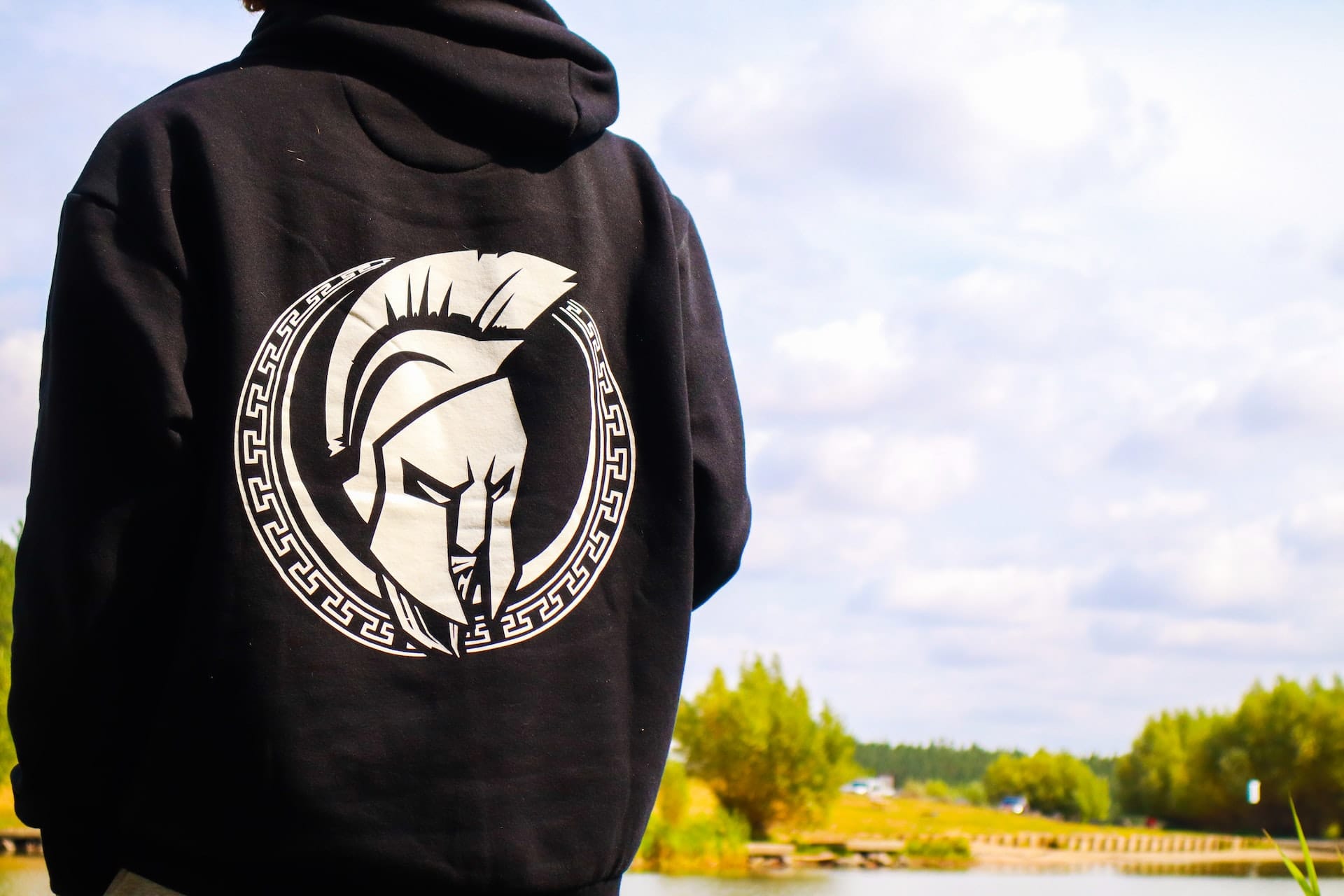 Hoodies have been the favorite of urbanites, artists, and celebrities. They have become the most popular clothing wear in the recent fashion trend. They are versatile enough to suit any taste and occasion. Since the hoodie became an essential part of casual men's fashion, there has been much debate about which are the best pieces for men to wear. But now it seems that they have become even more popular, especially with the numerous printing options available in today's clothing market. With various styles to choose from, printed hoodies for men have become very popular in recent years, due to their comfort and stylish look.
These are the best casual wear as they are simple, yet versatile. With them you can look good in a number of settings; at the office, running errands, going out with friends and family, or even at the gym. What's more, is that there are plenty of styles available; from zip-ups to pullover sweaters, there's every style you could think of. The beauty of this piece of clothing is that it can be matched with as many items to give them a particular style or appeal. And there are many reasons why these are the best casual wear:
Versatility
It's easy to style this piece of clothing with as many things as you can. You can wear one casually with jeans, or dress it up with dress pants and a button-down shirt. Also, they're great for layering in cold weather but also work well on hot days when paired with shorts or sweatpants.
Colors
There are plenty of colors to choose from when you're out shopping. Many of them come in solid colors, but there are also many with prints, especially if you opt for one with a bolder color palette.
Lightweight
They are lightweight, easily storable, portable, and can serve as excellent casual wear because of their ability to keep you warm without being heavy or cumbersome.
Types of Men's Hoodies
A variety of men's hoodies is important to have. This is because they have many different purposes, such as loungewear, sportswear, and nightwear. They also come in various fabrics and designs to choose from, so you're sure to find one that suits your needs!
Zipper Hoodies for Men
The men's zipper hoodie is a classic that never seems to go out of style. They're a wardrobe staple and are suitable for all seasons, as they keep you warm in winter and cool in summer.
Camouflage Tracksuit Hoodie
These aren't only popular with men. They're a style staple and stand out from other pieces because of their unique pattern and fun color combination. The camouflage effect also makes them appear more fashion-forward.
Men's Gym Hoodies
The gym is a great place to work out, but it can also be cold. So, it's important to keep yourself warm and stay comfortable at your next workout with a men's gym hoodie. There are many different styles available and you'll find something that fits your style perfectly.
Conclusion
Forget traditional street style fashion with messy spikes and dyeing because new trends are evolving from elegant simplicity to complex functionality. So, get your hands on a printed hoodie for men to take care of your lifestyle needs. From zippers for men to camouflage tracksuits, print products have changed the definition of fashion to something more casual yet sporty and chic. So, get yours now before it gets out of stock. 
Main photo: Jonathan Olsen-Koziol/unsplash.com
How to style a linen shirt in summer?
How to style a linen shirt in the summer – we suggest!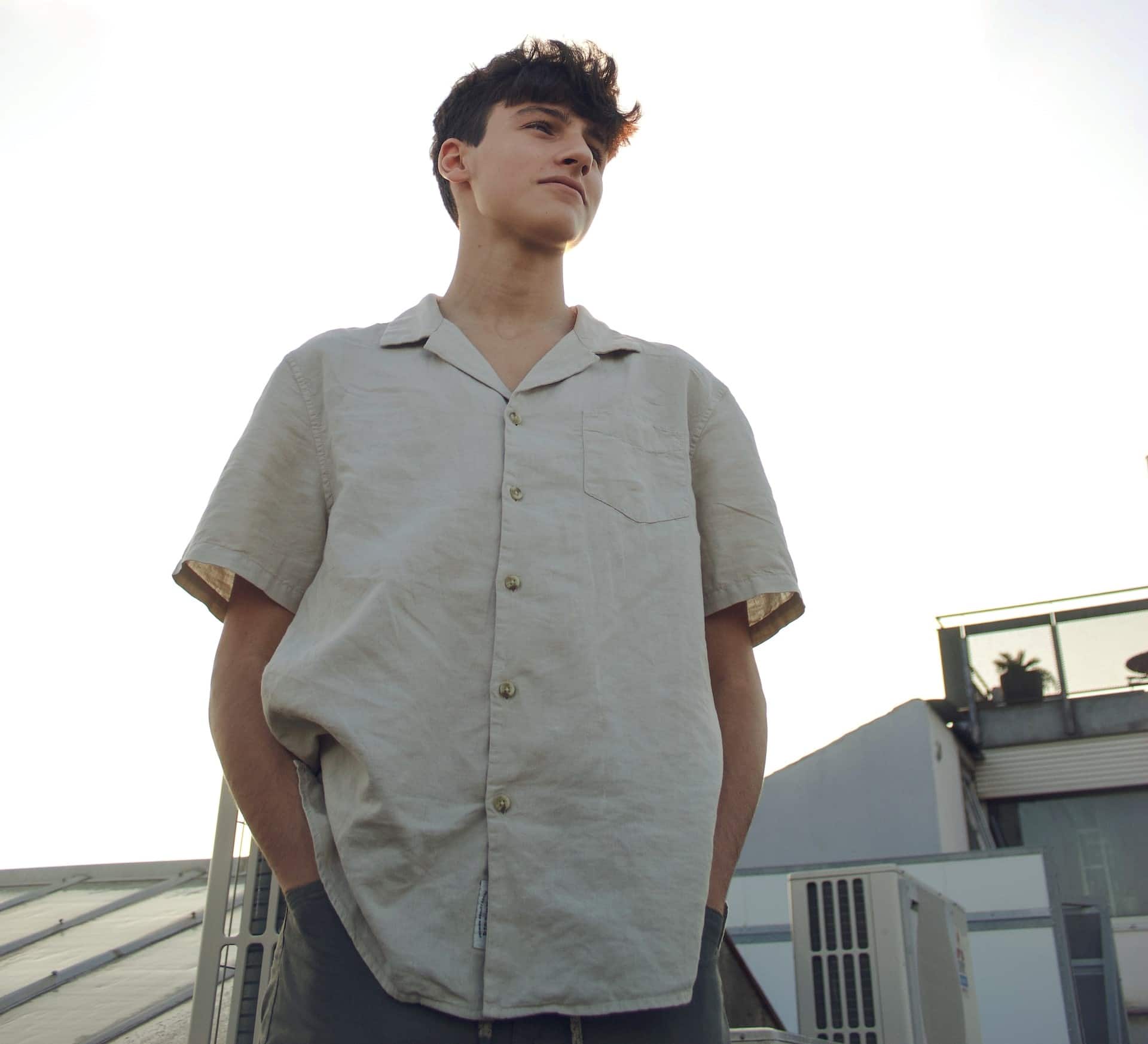 A linen shirt is an item of clothing that every man should have in his closet. It is a versatile choice that will work for many occasions. It is ideal in summer and spring, as it is very breathable. If you don't own one yet, you can confidently consider it. Check out how to style a linen shirt in summer.
A linen shirt can be worn all year round. However, linen is the material that is usually worn in the summer. No wonder – it is a natural fabric that is famous for its air permeability. This allows the skin to breathe and the body to sweat less. For this reason, men choose linen shirts most often in summer. In addition, linen is hypoallergenic, so sensitive people prone to allergies can successfully wear linen clothes.
Linen shirt – for what occasion will it work?
A linen shirt is a middle ground between elegance and casualness. When styled properly, it can be worn on most occasions. It will be perfect for a wedding on a hot day, of course, if you go as a guest. It will also look good at a less formal business meeting. You can also successfully wear a linen shirt to a casual meeting with friends or family, as well as to work.
How to style a linen shirt?
The level of formality of a linen shirt can be easily changed. All you need to do is match it with accessories appropriately. If you want it to look a bit more elegant, then wear a suit jacket and tie with it. In this case, a shirt in a neutral color, preferably white, will work best. If, on the other hand, you want to look more casual, then skip the suit jacket. For a linen shirt, then wear a sports jacket, and choose chinos or jeans. If you want, you can also undo a few buttons on top, then you will look more "casual".
Linen shirt perfect for a date!
If you are going on a summer date, a linen shirt will be the perfect styling idea. You will look elegant, but without exaggeration. In addition, you will be comfortable and be sure that you will not be too hot. Match it with chinos and moccasins, and if there is sun – sunglasses.
How to properly fit a linen shirt?
Any shirt is a type of clothing that should really fit well. This also applies to a linen shirt. It is worth remembering that a linen shirt should not have a collar that is too loose, then the whole styling may look unattractive. It will be good if this type of shirt has a looser waist and slightly longer sleeves. This will make you move your arms freely. If you are not sure if you can get the linen shirt right, then go to a seamstress. She will tailor-make this item of clothing for you, in such a way that it will lie perfectly.
main photo: unsplash.com/Oriol Hausmann