Top 10 men's fragrances for fall and winter 2021
Looking for the best fragrance for autumn and winter? Check out the top brands!
You need about 3 min. to read this post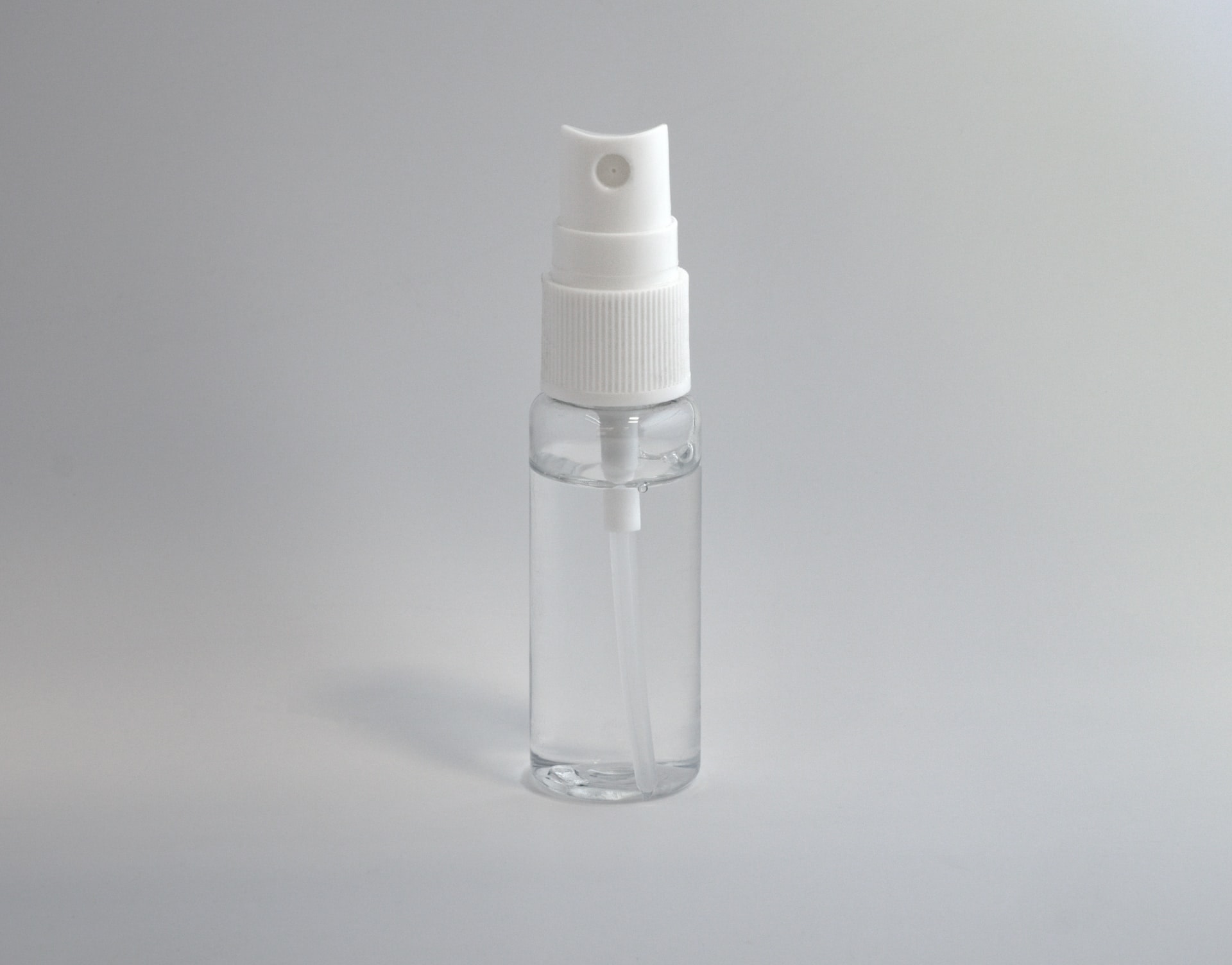 What should you smell to be on top this season? Check out the trendiest men's fragrances for the coming months!
Men's perfume – which are on top?
There is nothing like a well-chosen men's perfume. They make us feel confident and help to make an impression on those around us. Which of the perfumes available in stores today are the most popular? Meet the 10 fragrances that rule during the current season
Bentley Infinite Intense
Nobody can pass by the name of this company indifferently! Everyone knows what a Bentley is. Eau de Parfum Infinite Intense has been on sale for several years, but this season it is especially popular among fans of unusual fragrances. The intriguing blend of black pepper, lavender, violet and ambergris, among others, captivates! The base notes of this fragrance are patchouli, Haitian vetiver, musk and cedar, which gives the whole fragrance a warm and fresh spicy scent.
Tom Ford Grey Vetiver
This is a fragrance proposal addressed in particular to the lovers of sophisticated style. Tom Ford Grey Vetiver is a perfume extremely refreshing. In this elegant bottle, the aromas of grapefruit, orange flower and sage, iris root and Pimento pepper are mixed together.
Paco Rabanne 1 Million Men
This perfume is becoming more and more popular – and it is worth mentioning that it debuted on the market a dozen years ago! Paco Rabanne 1 Million Men is a great option for the fall/winter season as well. Heavy cinnamon notes are broken here with a refreshing aroma of mint. Sounds like the perfect proposal for a fulfilled man? Definitely yes.
Dior Sauvage
Here is a perfume that no one will pass by indifferently. Johnny Depp himself advertised it. The smell of resin and wood make an incredible impression. In this elegant bottle freshness blends with nobility.
Tommy Hilfiger The Impact
The Impact is a fragrance created for men who are not afraid to dream. They are the ones who set trends! Without a doubt, this is an option for bold guys, perfect for the fall/winter season. Citrus and woody notes are combined here in a perfect whole
Armani Acqua di Gio
We recommend this fragrance always, no matter what season it is. Armani knows what a man wants to smell like! The already cult Acqua di Gio is like a refreshing sea breeze. Mysterious and tempting, reminding us of the best of everything. The perfect fragrance proposal for a modern man
Armani Code
It is Armani again. This time Code – a delightful fragrance that is very elegant! Many men will like the smell of oriental accords. If you like being surrounded by an aura of mystery – this will be a good proposal!
Versace Oud Noir
Do you like luxury? Of course – who wouldn't! The intensive leather note of this perfume will delight everyone. Style and elegance is something that distinguishes this fragrance composition. Classic and modernity closed in a unique bottle – sounds like a good proposal for cold days.
Valentino Uomo Intense
This time we propose a slightly softer, powdery scent. This is what Uomo Intense by Valentino is. It has a warm and sensual scent broken with masculine leather notes
Burberry London for Men
Finally, an absolute classic, namely the proposal from the famous brand Burberry. The spicy-oriental scent is definitely enticing, and this bottle is one that everyone would love to have among their cosmetics!
Main photo: Brett Jordan/unsplash.com
Men's facial care. First: cleansing
Male facial care – what is worth remembering?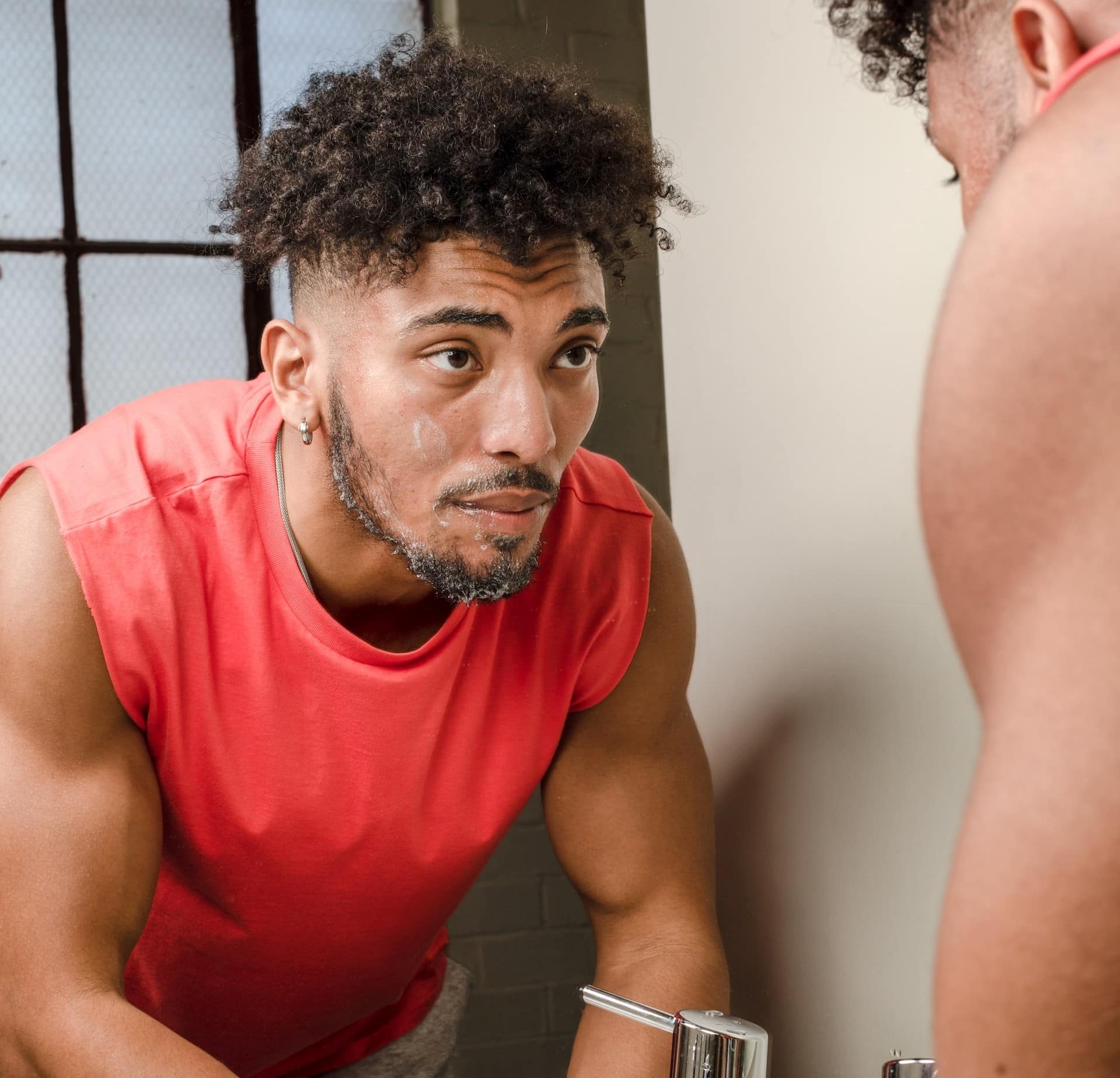 It used to be a very popular myth that facial care was for women. Fortunately, this is a thing of the past and most men know that as much as possible they can and should take care of their complexion! After all, good care is a guarantee of well-groomed skin without pimples, and at its core is cleansing. How to properly care for and cleanse the facial skin? You will find out by reading this article!
Why is skin care so important?
Skin care is the basis of skin care. Aesthetic medicine and cosmetics allow us to correct skin problems on an ongoing basis, but why remove lesions and spend a lot of money on it, if you can simply avoid them? By properly cleansing and moisturizing your skin, you can be sure that it will be in good condition.
Stages of facial care
Cleansing
Cleansing is a must. Regular removal of impurities will ensure that the complexion is not clogged, and cosmetics used for further care will be better absorbed and work more effectively. Face should be cleansed at least twice a day – in the morning and in the evening. Morning washing should be done with a gentle gel or foam cleanser. Then the face should be dried with a clean towel or paper towel.
Let the evening cleansing be a bit more in-depth – do it in two stages. The first stage is an oil – this one will dissolve the impurities and the filter contained in the cream you should apply in the morning. This oil should then be washed off with water, and then wash your face with a gel or foam cleanser. Now is the time for the next stages of care.
Toning and serum
After cleansing and drying the face, it's time to use a serum and toner. Its choice depends on the needs of your skin at the time. The toner should be applied to a face gently moistened with water, and the serum should preferably be applied to a thoroughly dried face. Now it's time for the cream!
Moisturizing
Moisturizing cream is a very important part of skin care. Only properly moisturized skin will look good and will not have blemishes. Besides, it's a great feeling when you don't feel tightness and discomfort on your face. Moisturizing cream should be applied daily. Massage an appropriate amount of it gently and wait for it to be absorbed. On top of this you can apply a natural oil to keep you moisturized overnight.
Cream with SPF
It is very important to use a cream with SPF every morning. This will protect your face from the harmful effects of sunlight and avoid discoloration. There are many creams with SPF available on the market, so you are sure to find something for you. It is important to choose products that contain an SPF50 filter.
Remember to scrub once a week!
In addition to your daily skin care routine, it is worth remembering that it is good to do a facial scrub at least once a week. He will cleanse it thoroughly and prepare it for further stages of care, in addition to removing dead skin. 
main photo: unsplash.com/Curology
Tie or bow tie – which will work better?
Men are often faced with a difficult choice – a fly or a tie? We answer this question in this article. Check it out!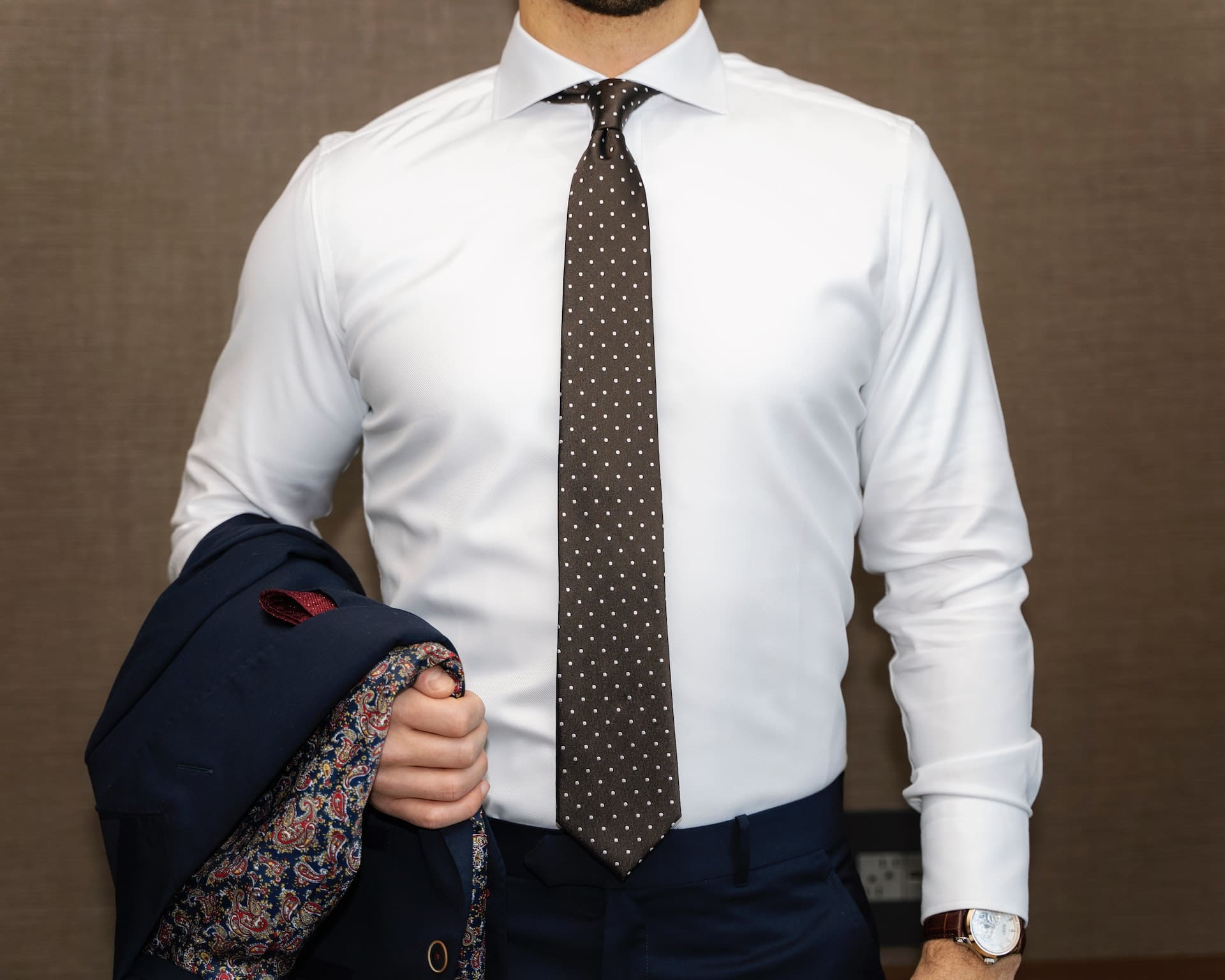 Sometimes there are events for which gentlemen should dress elegantly. Once you've chosen a suit and shirt, it's time for accessories. Many men still have a problem with this and hesitate – should they choose a fly or a tie? You should certainly consider what will suit the occasion more. In this article you will learn more about this topic and learn how to choose the right accessories for the occasion.
What should you follow when making your choice?
The main factors you should follow when choosing accessories are your outfit, age and body type. The occasion and personal tastes also matter. A tie is an option that goes with most suits. However, the fly often adds character to the styling. It suits both a tuxedo, a tailcoat and a suit.
In the case of the latter, we can wear a fly in basically any shade. However, it is worth being careful. Popular lately are flies in intense and bright colors. These are suitable for less formal occasions. For a big outing it is better to choose a fly in a classic shade.
Wedding
The most commonly chosen accessory for a wedding is a tie. You should pay attention to its width, length, as well as pattern and color. If you want to opt for a classic and elegant look at a wedding, then choose a tie, If, on the other hand, you prefer to stand out in style then consider choosing a fly. This is an accessory often chosen by the groom. For this reason, it's a good idea to talk through this decision with the newlyweds so that you feel comfortable at the event.
Prom
The prom is another elegant occasion. You can wear both a bow tie and a tie to it. If you decide to wear the latter, a dark-colored one is best. You can add spice to your styling with the way you tie it. However, avoid ties that are not very elegant.
The bow tie, on the other hand, is more often chosen for proms, as young people love it. Here, too, avoid bright colors. During the prom, it is better to leave the colorful ones in the closet.
Business meeting
A business meeting is an occasion for which it is definitely better to choose a tie. Flies will work well here in exceptional cases. To avoid a mishap, it is always better to choose a classic tie for such an occasion.
A tie is a classic of the genre – it should be in every man's closet. It works well for almost any occasion. It is also worth having a fly – it is an accessory that adds character to the styling. Remember, however, that a fly optically widens the face, while a tie slims it down. Keep this in mind when choosing your styling. 
main photo: unsplash.com/Benjamin Rascoe
Advantages of Wearing Leather Shoes For Men
They look great, feel great, and are appropriate in most situations everything you could ask for from a shoe!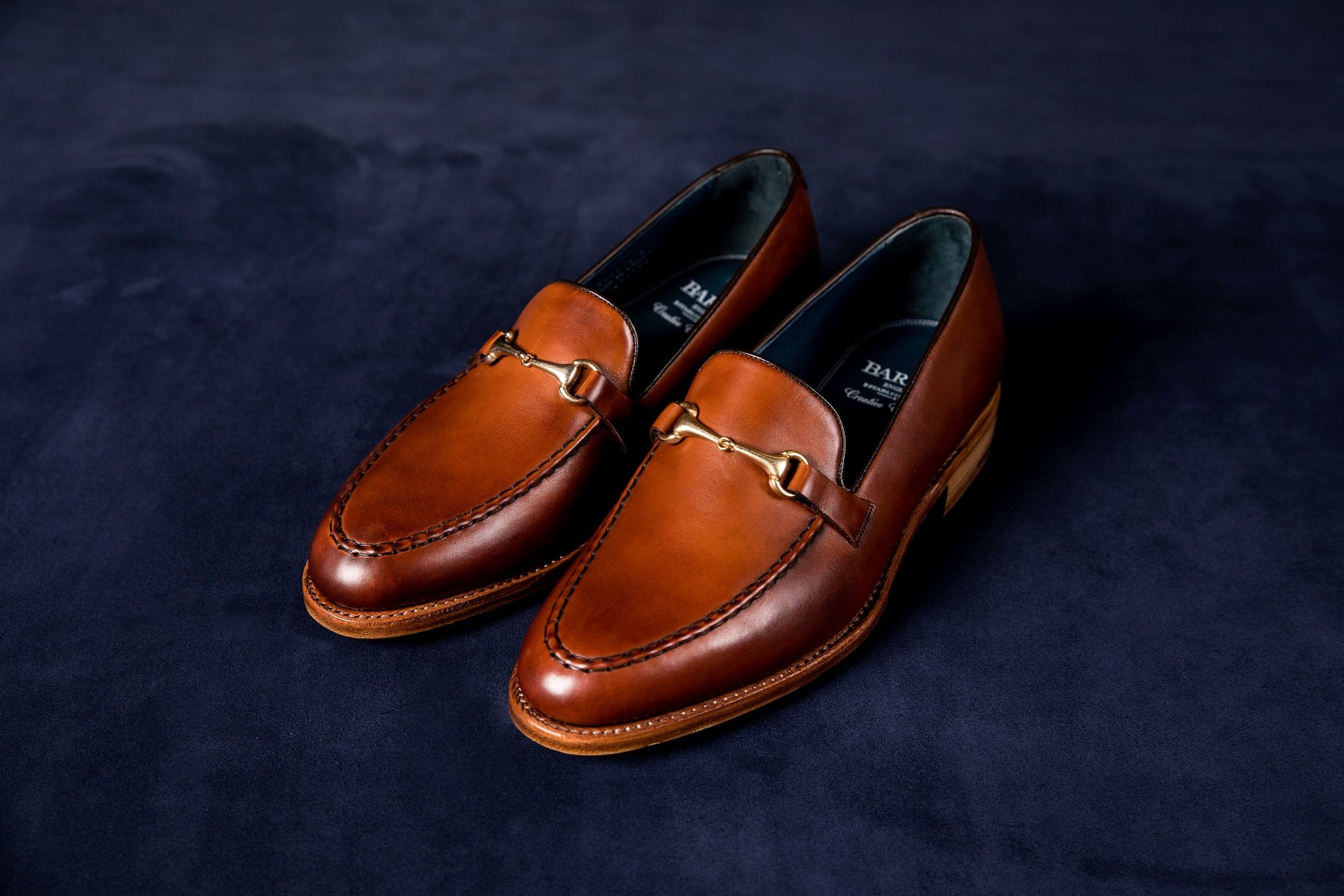 Leather shoes have so many advantages over other types of shoes that it's surprising more men don't wear them regularly. They look great, feel great, and are appropriate in most situations everything you could ask for from a shoe!
Leather shoes are more durable
A lot of people say that leather shoes are not durable because they can't be resoled. While this is true, it's not a problem as often as people think. The lifespan on a pair of leather shoes depends on how well you take care of them in between resoling them. For example, if you wear your shoes frequently and don't waterproof them, then they will break down and fall apart quickly. But if you only wear your shoes occasionally or make sure to waterproof them with a water-resistant shoe spray every now and then, then they'll last much longer. Plus, the process for re-soling leather shoes is pretty simple: most people just need to apply some new stitches at the seams to make the shoe whole again.
They are also more comfortable
Leather shoes are not only more durable, but they are also more comfortable. They will stretch to the shape of your feet and mold to your feet over time. This means that once you wear them for a few hours, they will feel like slippers on your feet. The natural leather absorbs moisture and is less likely to cause any type of foot disease or problem. This is why many doctors recommend wearing leather shoes in hospitals where the floors can be wet and dirty. Leather shoes are also better for your posture because you won't have to worry about breaking down the material on the inside sole of a shoe, so it will last longer because it isn't being broken down by constant walking or sitting in one position for long periods of time.
Leather shoes can be resoled
Leather shoes for men are a great investment because they can be resoled, which means you don't have to buy new ones every time the sole wears out. They also are more durable and last longer than most other shoe materials, such as canvas or cloth. Another advantage is that leather shoes will mold to your feet and will be more comfortable than other shoe types.
They are perfect for any occasion
Leather shoes are perfect for any occasion. They can be worn with a suit and tie, with jeans, or even with shorts. With so many styles to choose from these days, it's hard not to find a pair that will look good and suit your personality. This is why leather shoes are the perfect fashion accessory for men.
Main photo: Noah Smith/unsplash.com