Makeup that will survive the heat? It's possible!
We suggest which products to use so that our makeup can survive any heat.
You need about 2 min. to read this post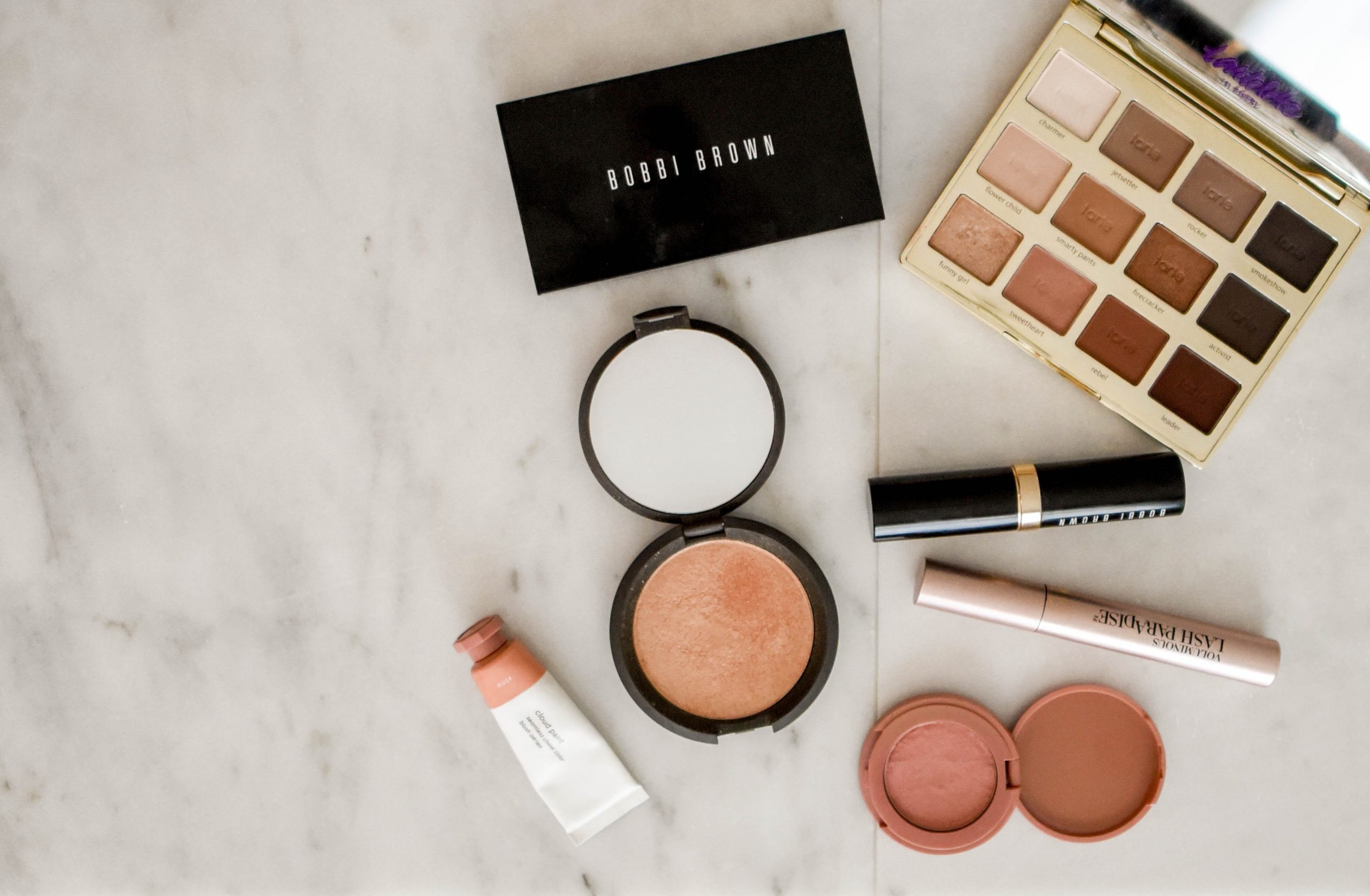 In summer, the last thing a woman thinks about is makeup. However, there are times when we prefer to wear makeup on our face despite the heat. Be it in the office or at a party, wedding. How to make a perfect makeup that can withstand any temperature?
Rolling foundation, smudged mascara, glowing face, flowing makeup, making makeup that will last beyond the heat is not the easiest thing to do, but it is not impossible. As it is well known, the basis of any good makeup is proper care and in this case, this step is crucial, as well as in choosing the right makeup products. Here are the products you should reach for in the summer to look good, fresh and feel comfortable all day long
Proper skin care is the key to success
Proper skin preparation for makeup is a very important step, not only in summer. Thorough cleansing and moisturizing is essential. It is important not to use products containing oil before applying makeup, and heavy cream should be put aside for the winter and replaced with a light one. They are absorbed very quickly, so they are ideal under makeup. In summer, a sunscreen with SPF 30 or 50 is a must. Don't forget it every morning.
Makeup for the heat
Shelve opaque foundations in summer and replace them with light, mineral or BB creams. Don't worry if your complexion needs more coverage, they will also provide it and give you a radiant look. Swap powder blush, bronzer and highlighter for a creamy one. They will look fresher and blend better with your complexion. Waterproof cosmetics are a lifesaver in hot weather. Check if your favorite mascara is available in this version. If you struggle with excessive sebum production, mattifying blotting papers are a must. Carry them with you at all times and use them when you feel yourself starting to shine. The last hot weather saviour are mists or hydrolats. You can use them in the morning instead of a toner or during the day to refresh your makeup.
Leg hair removal – choose the method for you
Explore 5 methods of removing unwanted hair and choose the one that suits you best!
Hair removal is one of the most common cosmetic procedures. You can perform it yourself at home or in a professional beauty salon. It all depends on the method of depilation you decide on. Here is a brief overview of how to get rid of hair.
Sometimes improper epilation technique can lead to skin irritation or the appearance of red dots. If moisturizing alone doesn't help, consider changing your epilation technique.
Using a razor to epilate your legs
A razor is the most common and intuitive tool for getting rid of unwanted body hair. While the effect of smooth legs is almost instantaneous, it's not as long-lasting. Depilation with a razor needs to be repeated up to a dozen times a month, depending on how fast the hair grows back
Shaving your legs with a razor can also cause nicks and irritation. To avoid this, you should not shave your legs dry, i.e. without using foam or cream. A lot of people who use a razor also experience ingrown hairs. The way to deal with this is to perform a scrub after shaving.
Leg hair removal with cream
The second way to have smooth legs is epilation cream – epilation cream dissolves unwanted hair together with its roots. Apply a fairly thick layer on the skin and after a few minutes remove it with a spatula. It is important not to rub the cream into the skin, but to gently apply it on the skin surface. Unfortunately, depilatory creams are not very efficient and one tube is enough for a small number of uses. It does not leave irritation and the effect of smooth skin can be enjoyed for about a week.
Legs epilation with sugar paste
Another noteworthy way to epilate your legs at home is to get rid of unwanted hair with sugar paste. This product is valued for its natural composition, gentleness, effectiveness and lack of irritation. Depending on the type of paste, it can be applied hot or cold. The procedure is not painful as the applied paste sticks to the hair and not to the skin. After spreading it on the legs a piece of special material or paper is stuck to it, which is then torn off with a dynamic movement.
Leg waxing
An extremely popular method of getting rid of unwanted hair is waxing. Nowadays in drugstores you can buy special patches, which after getting warm in your hands stick to the skin and then tear off in the opposite direction than the growing hair. The disadvantage of this method is that it is painful – the patch sticks not only to the hair but also to the skin, which is easily irritated. However, supporters of this technique appreciate its durability, as waxing provides an effect for up to four weeks.
Laser hair removal
Absolutely the most durable epilation method that has been invented so far. It is performed in professional beauty salons, although there are devices on the market that allow it to be done at home. It involves the destruction of hair melanin by laser light. Treatments should be repeated initially every two weeks and later every eight weeks. Thanks to this method, we can get rid of unwanted hair for a very long time or even forever.
Main photo: Mel Poole/unsplash.com
Once you try these beauty gadgets, you won't be able to do without them
Check out which beauty gadgets are worth investing in to enjoy a beautiful, healthy and youthful complexion!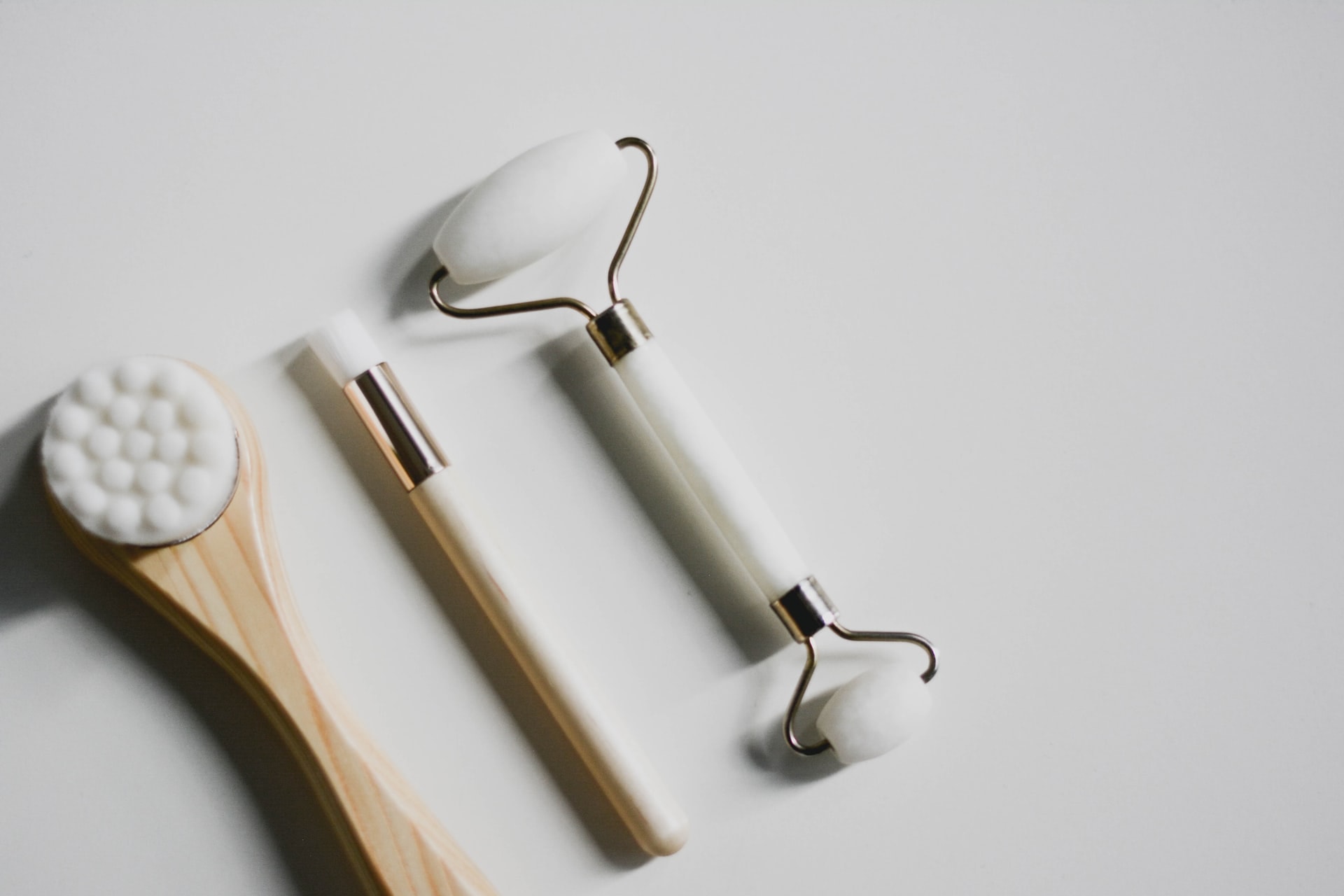 Skincare and makeup are usually the most enjoyable rituals of our entire day. Who of us doesn't like to take a moment just for ourselves and focus on taking care of our appearance. Nowadays, there are gadgets on the market that will not only help us become even more beautiful, but will also make our favourite rituals even more enjoyable
Check out our suggestions of gadgets worth having in your make-up bag. After just one use you will not imagine life without them!
Foreo Luna Mini 2
A few years ago, the world went crazy about facial cleansing brushes. Manufacturers outdid themselves in inventing more and more new features, colors and shapes. However, the most iconic were those made by Foreo
Using a brush, you not only cleanse your face deeply, but also massage it and exfoliate the skin. Its regular use makes the imperfections on our face gradually disappear, the skin is more vascularized and the complexion is visibly improved.
Foreo UFO
Foreo brand surprises us every now and then with new pioneering solutions in facial care. Another one of them is the device for intelligent mask care – UFO. To fully enjoy the possibilities of this innovative device, you need to buy special masks from the same company. We place one of them in our UFO and then gently move the device over the face. This way the active substances are released from the mask placed inside. The whole treatment takes only 90 seconds!
The device works together with an application for your phone, thanks to which we are able to choose an appropriate mask and treatment for our skin. Treatment will become even more effective and simpler.
Glov glove
This inconspicuous glove can prove invaluable when we return from a party in the morning and have little strength for makeup removal. Thanks to it we can remove makeup using only water. After cleaning the glove with grey soap, you can use it again
However, the functions of the glove do not end with makeup removal! You can also use it to wash off makeup removal oils and lotions, as well as clay masks and mechanical exfoliation.
Rose Quartz Face Roller
The most instagram-able skincare gadget! A roller made of pink quartz is conquering the entire cosmetic world. It doesn't surprise us a bit – thanks to this gadget we can perform a massage and facelift comparable to the one used in Japanese shiatsu massage technique
It works by means of cold, which closes pores and improves blood circulation and lymph drainage. Regular use prevents wrinkles and reduces dark circles and bags under the eyes
Led face mask
Performing home SPA, we can look like visitors from another planet! All thanks to the led face mask, resembling a costume of a creature from another civilization. However, it is worth putting aside jokes, because the action of this mask is really sensational! Its action based on LED photoelectric technology makes the skin tissues are affected by waves of a specific length, which penetrate into the skin without overheating it. As a result, our skin after such a treatment becomes nourished, smooth and elastic, and inflammation healed. Such treatment can be used to treat dermatological conditions.
Main photo: Content Pixie/unsplash.com
How to keep your holiday tan for longer? We have ways!
Not sure how to fix your vacation tan? We have a few ways!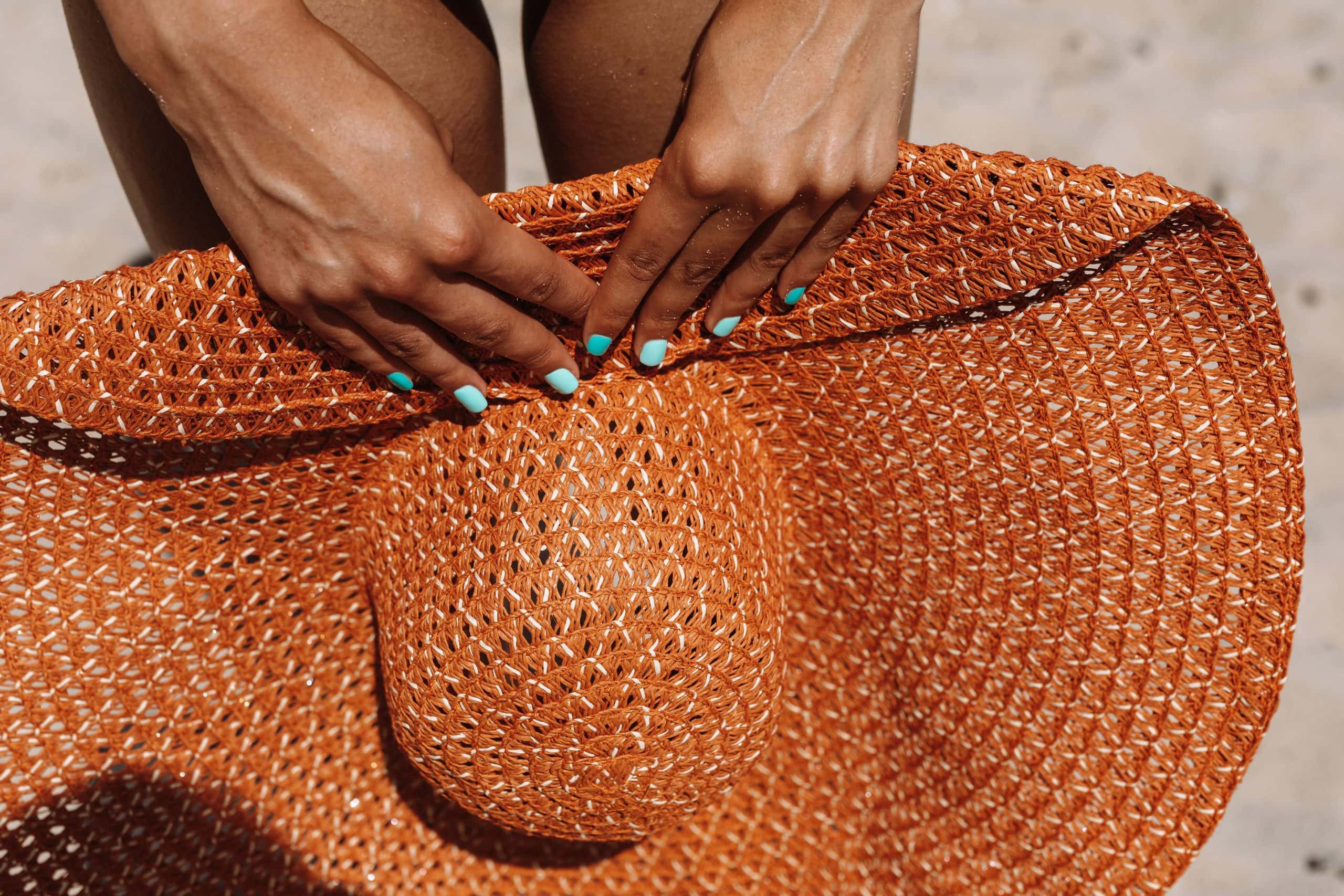 A tan adds beauty and sex appeal to women, making them feel more confident and attractive. Here are a few ways how to take care of your skin to keep your tan healthy for a long time.
A beautiful and healthy tan has to be earned the right way. It involves not only long hours spent in the sun, but also proper skin protection and care before tanning. Remember about sunscreens that prevent sunburn and help avoid sun irritation.
How to prolong the life of your tan?
After the vacations, when your skin is already bronzed, it's worth taking care to preserve it so that you can enjoy its beautiful bronze color in the autumn. The most important thing is the way you tan. You should use sunscreen, which not only protects your skin from burns, but also helps you get a healthy tan. Although you get a slower tan, you will gradually get a tan that will stay with you longer and definitely look nicer. You can find a large selection of tanning creams on the market, including those that have a natural and ecological composition.
Peeling both before and after sunbathing
Even before going to the beach, it's worth doing a full body scrub, which can accelerate the appearance of the tan. Many people may think that scrubbing after tanning will rub off the tan, but the truth is different. The sun burns deep layers of our skin, and peeling only removes dead skin. By getting rid of it, we bring out our tan on the outside. It should be done several times a week under lukewarm water. Remember not to scrub if your skin is red or irritated!
Avoid hot baths
Tanned skin does not like hot water, so give up long baths in hot water. Replace them with summer showers, which during the vacations, when temperatures are high, have a much better effect not only on your tan, but also on your body. Also pay attention to the cosmetics used at this time. For skin that spends a lot of time in the sun, a good choice will be soaps and gels, which in its composition have a natural oil
Moisturize your skin often
Moisturizing and oiling your skin after sunbathing is very important because the sun dries and dehydrates our body. It is advisable to use highly moisturizing, nourishing and regenerating cosmetics designed for after-sun skin. In addition, their ingredients have a positive impact on extending the life of the tan. No matter which cosmetic you choose, try to apply it to your skin at least twice a day. Instead of rubbing it in, pat it in gently or rub in circular motions.
Start using tan-fixing supplements
Taking supplements is also a very good way to fix the tan inside your body. In addition, they provide the right nutrients that not only help preserve the skin color you've achieved, but also moisturize it. It's best to take the tablets after a meal rich in fatty ingredients, thanks to which they facilitate the absorption of beta-carotene
A beautiful tan will remind us of a wonderful vacation for a long time. The above methods should help you keep your golden skin longer!
Main photo: Karolina Grabowska/pexels.com