Uniqlo – the most valuable clothing brand
It is not Louis Vuitton or Zara that is the most valuable fashion brand in the world. It was overtaken by Uniqlo from Japan. Why did this happen? We have checked!
You need about 3 min. to read this post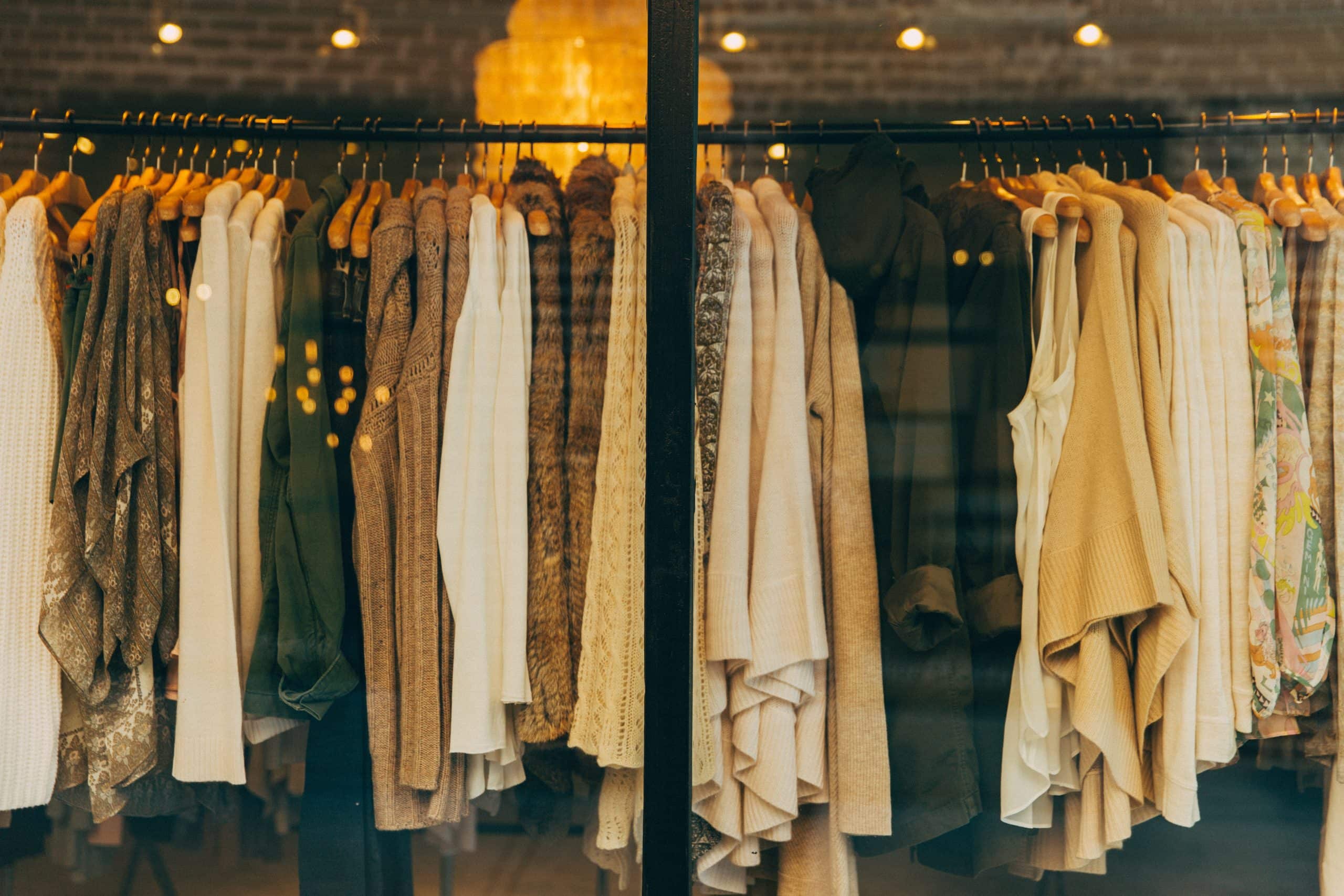 It creates everyday clothes, simple, somewhat predictable, of good quality, but keeping the price relatively low. We are talking about the Japanese brand Uniqlo, which has imperceptibly taken the seat of the fashion industry leader.
The triumpher from Japan
When hearing the phrase "the most valuable clothing brand in the world", many people think of iconic fashion houses such as Hermes, Gucci or Louis Vuitton, or large chain stores such as H&M or Zara.
However, it turns out that the leader is… Uniqlo, owned by the Fast Retailing company. This brand, founded in Japan, owes its name to the conglomeration of English words for unique clothes. Legend has it that it was actually supposed to be called Uniclo, but an employee made a mistake while registering the company.
What is even stranger is that there is a large number of people who have never heard of this brand. We checked out the path Uniqlo went through before making it to the top.
From small business to global fashion leader
The founder of Uniqlo is Tadashi Yanai, a billionaire and Japan's richest businessman. He inherited Ogori Shoji's 22 tailor stores in 1972, and 12 years later he became president of Ogori Shoji and opened the first casual clothing store for men and women called Unique Clothing Warehouse in Hiroshima. This was shortened in 1988.
Tadashi Yanai had a clear vision for his business from the beginning. He wrote down his entire philosophy in a document called "23 Principles of Management" with which every new employee is familiarized. The most important thing for a new employee to remember is that the customer always comes first, and the second is to act for the benefit of society. Uniqlo has provided clothing to refugees, disaster victims and single mothers, as well as helping female workers in Asian garment factories.
The company has its stores, among others, on the main shopping streets of London, New York and Paris. Unfortunately, we have not yet seen even one stationary point in Poland, although we can hope, because Tadashi Yanai clearly communicates its goal, which is to be the world's largest seller of everyday clothing.
Unique Uniqlo clothes, or what kind of clothes?
The founder was inspired by Western brands he met during his travels, such as GAP and Benetton, but without blindly chasing trends. He focused on quality, simplicity and minimalism, but at an affordable price.
Created clothes were and still are to be for everyone, regardless of gender, age, origin or size. Production takes place in China, Indonesia, Turkey and Bangladesh, and many processes and solutions are patented.
Uniqlo offers a wide range of pants, skirts, tops, polos, T-shirts (plain, no prints or inscriptions), but also nightwear, accessories and outerwear. Many of them are available in dozens of colors. When it comes to materials, there is no lack of natural ones, such as cotton, wool, linen, and even cashmere.
Over the years, the brand has collaborated with big brands such as Disney or Marvel, local artists and niche companies such as Marimekko.
Against the odds, the 2020 pandemic period brought huge profits to the Japanese brand. All thanks to the creation of clothing lines perfectly suited to the new reality. Uniqlo has introduced, among other things, tracksuits (sporty and more elegant) and masks that cover the mouth and nose.
Main photo: Hannah Morgan/unsplash.com
Ganni – a Danish brand that trendsetters have come to love
GANNI brand is the most non-Scandinavian of Scandinavian clothing brands. Check out more information about the brand!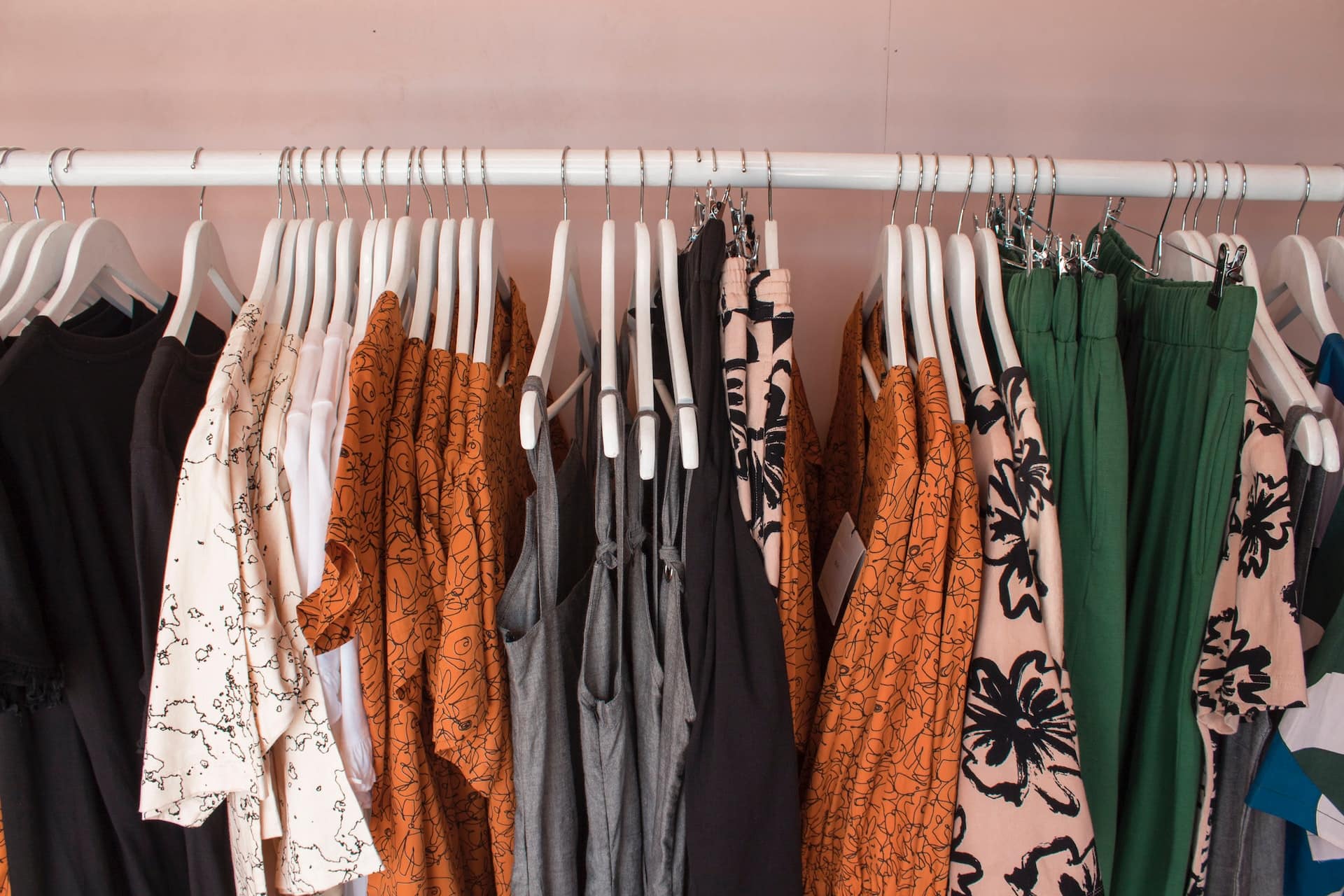 Recently, the GANNI brand has been conquering the fashion world. Their domain is colorful T-shirts, envelope dresses and mohair sweaters. The brand is headquartered in Copenhagen, and their T-shirts are a dream for people in the United States. Want to learn more about the brand? Read the article below!
How did the brand's history begin?
GANNI is not a young clothing brand. It is already 20 years old. At first it developed slowly, when in 2009 it gained new owners. It was taken over by a Danish couple – Nikolaj and Ditte Reffstrup. The man was an IT specialist looking for a new job, and the woman helped the former brand owner with design issues.
Where did the idea for the brand come from?
The idea for the brand was reportedly clear from the beginning. It was to be Scandinavian style in a more colorful way. In 2009, the first designs tagged with the GANNI name were created. Each year the brand releases four women's collections and one lingerie collection. There is everything to build a complete closet, from T-shirts to coats and accessories. The brand is characterized by patterns and colors. Prices range from $50-60 for a T-shirt, while a hand-embroidered dress costs about $1,000.
GANNI models
Danish models have played an important role in promoting the brand. They, returning to their hometowns, participate in fashion shows during Copenhagen Fashion Week, which is held twice a year. Observers from abroad then check carefully what the brand will have to offer for the season.
High popularity of the brand
Due to the fact that the brand has a large variety in its collections and reasonable prices, GANNI is a great fit for the market. The brand's clothes are available on ASOS, but also on Selfridges or Net-a-Porter. A good move by the brand's creators was to create capsule collections.
What kind of revenue does the brand have?
According to Business of Fashion, GANNI's annual revenue from clothing sales is $60 million. They are available in more than 400 boutiques around the world, and the brand has 22 stores in Denmark, Sweden and Norway. In 2014, it won the prestigious ELLE Style Awards in the "brand of the year" category. Since then, the results have not deteriorated at all.
Is it worth taking an interest in the GANNI brand?
The answer is – of course! Clothes of this brand are unique and with character. You can find plenty of gems at reasonable prices. In addition, you will select great lingerie. Buying clothes of this brand is a guarantee of satisfaction and catching attention on the street!
main photo: unsplash.com/S O C I A L . C U T
Veja – vegan sneakers that trendsetters loved
Fashionable, stylish, yet eco-friendly sneakers from French brand Veja have become the trendiest accessory in the fashion industry. See if you will love them too!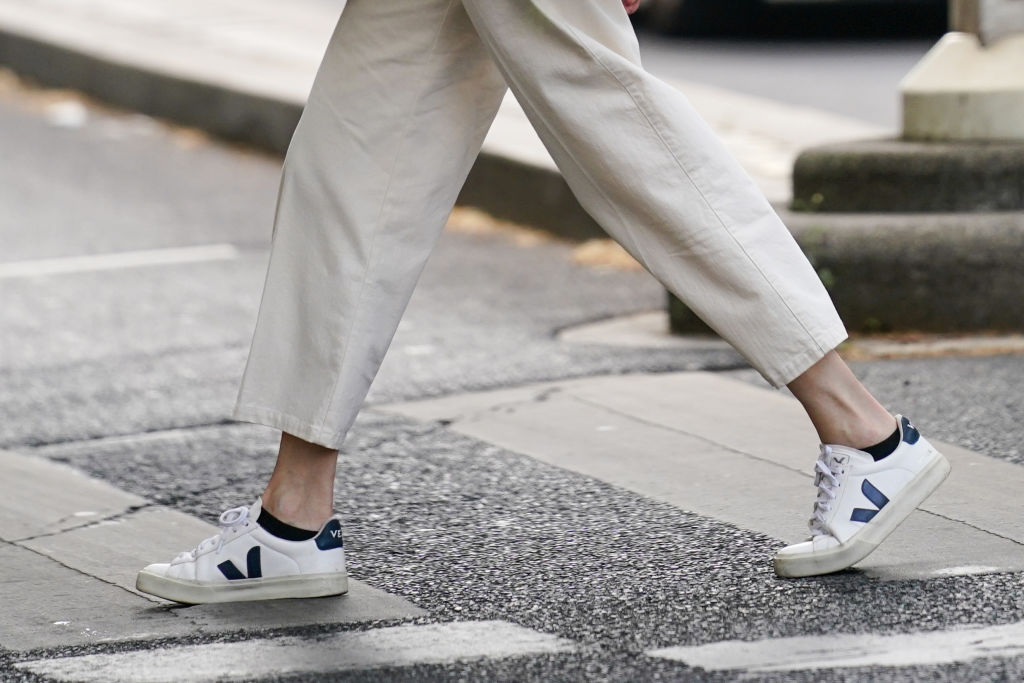 Sporty sneakers are experiencing a real renaissance right now. This type of footwear is worn by everyone – both for sporty and casual outfits. More and more influencers are opting for products made from ecological materials. Handbags made of pineapple skin, leggings made of plastic bottles or shoes made of vegan materials have recently become popular. Sneakers from Veja, a fair trade brand that creates products in accordance with the principles of fair trade, are making waves. Their vegan sneaker models are at the top of the fashion charts. Among others, Meghan Markle has them in her closet
Veja – a company that focuses on the environment
In the 21st century most consumers make conscious fashion choices that do not contribute to the deterioration of the environment. Thanks to such consumer attitudes, brands that are transparent and operate in accordance with the principles of fair trade are gaining popularity. A huge hit of the last few years are shoes from the French company Veja, which creates excellent products made from vegan equivalents such as organic cotton. The owners want their shoes to be of good quality and their employees to be well paid, which is why the price of these products is much higher than what we are used to from chain stores. It is worth knowing that Veja has all the certificates proving that it is a fully organic brand that does not contribute to animal suffering. It is worth adding that such documents are really hard to get
Why did Veja sneakers become a global phenomenon?
Several key factors have contributed to the success of Veja shoes:
1. The trend for sporty sneakers
Certainly one of them is that fashionable, sporty shoes were and are currently a must have for every well-dressed woman. We wear them with jeans as well as shorts or flowy dresses. It is great that stylish shoes can be so comfortable and functional at the same time. Shoes from the brand Veja can often be found on the feet of Parisians or fashionable Berliners.
2. Design
The second factor that makes vegan sneakers so popular is their simple, minimalist design. The white shoes with the black distinctive logo are a great choice for people who love classics and timeless solutions. Thanks to this, this model fits many styles, both casual and elegant. One pair of sneakers gives so many possibilities and allows you to play with fashion and create styles that will attract attention. The shoes are extremely lightweight, so they are perfect for urban outfits.
3. Using vegan materials for production
Cotton sourced from small, family-owned farms in Brazil, where the production takes place, was used to make the shoes. The company is very transparent about it and openly says where it gets all the raw materials used in its designs. Currently, we can find in their offer vegan shoes, which are produced without any products or materials of animal origin. It is interesting that the Veja brand does not invest in marketing – most of the funds go to production. The company also does not stock its shoes, rather it produces a quantity to match customer demand
4. They're worn by celebrities
Sneakers from French brand Veja are loved by celebrities. Meghan Markle, Emma Watson, Katie Holmes or Emily Ratajkowski, among others, could be seen wearing the trendy shoes with the characteristic V. All the ladies mentioned here love minimalism and their styles are always impressive.
Gucci – a family brand and big changes
It is the story of a fashion house, but also of a family. Both go off the charts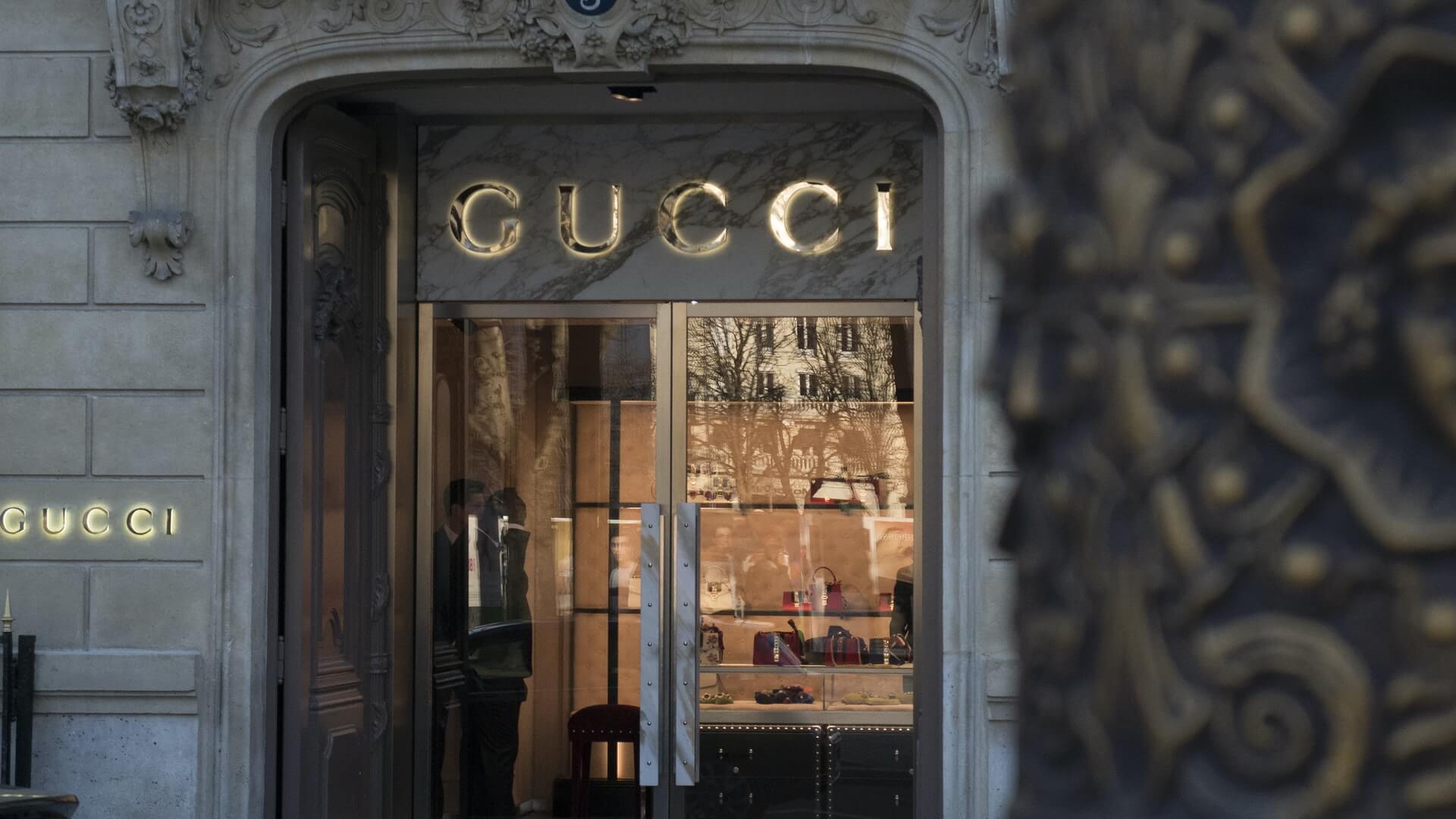 It is a story of a brand, but also of a family. Although the script was written by life itself, it would seem that the best Hollywood screenwriter took care of it
Gucci fashion house – a journey to dreams
Guccio Gucci – it was with him that the history of the brand began, whose logo is today one of the most recognizable signs in the world. It is a story about hard work and persistence, thanks to which all dreams can come true
The beginnings of the Gucci family are not spectacular. Thanks to hard work in the mines, a poor young man from Florence managed to raise enough money to travel to London. At the time, England was a much more stable country than the newly unified Italy, so working there seemed like a wonderful prospect. Guccio applied for a job as a porter at London's exclusive Savoy Hotel, and it was this unassuming position that changed his life once and for all. The son of a Florentine merchant had the opportunity to observe the rich residents of the hotel there every day, whose elegant clothes made a huge impression on him and worked on his imagination. It was London that awakened in the founder of the Italian fashion house Gucci love for chic and style at the highest level
To conquer Rome
The money saved by working in a hotel allowed the boy to return to Florence and think more and more boldly about his own store, which he realized in 1921. It was in his hometown that he married Aida, who bore him five children. This is not insignificant information, because in the future the sons would help Gucci in business. The family opened a Florentine leather goods store inspired by the London style that so fascinated the doyen of the family. The real shot in the arm, however, turned out to be a Roman boutique, which Gucci's sons encouraged him to open. Soon, stores with the Gucci logo could also be found in Milan and Manhattan, and the distinctive logo with the initials of the late founder became known around the world.
A time of peace, a time of war
In the 1950s, Gucci products were loved by Hollywood's most famous stars. Frank Sinatra himself had a weakness for moccasins of the Italian brand, and Liz Taylor proudly paraded with a bag decorated with the initials of the founder of the family. Later, things only got better – the Gucci brothers conducted bold marketing activities and developed the brand. As is always the case, eventually something has to break. The 1980s were a time of strife for the Gucci family. Big money brought with it big disagreements. The children and grandchildren of Gucci Gucci fought with each other so fiercely that it even came to hand-to-hand combat! Although in theory the family members fought with each other, in reality they dealt blows to the family business that had been built up over many years. The empire, whose foundations created Guccio Gucci, in the 90s practically turned to dust. But a new owner, Francois Henri-Pinault, came to the rescue and incorporated the Gucci brand into his Hering concern
Since then, the Italian brand has experienced a real boom. With artistic director Tom Ford at the helm, Gucci now offers its customers not only leather goods but also clothing. Sensual, sexy and exclusive designs have won and continue to win over customers. Hollywood's biggest stars want to wear Gucci on the red carpets again. When Ford left to create under her own name, Gucci was headed by a woman, Frida Giannini. It was she who gave the Italian brand's designs a touch of gentility, and her proposals were unconventional and romantic
Gucci today
Since 2015, the fashion house has a new creative director. Alessandro Michele has carried out a complete rebranding of the brand, from style to assortment to marketing communications. Since then, Gucci is once again constantly on everyone's lips and draws attention with bold moves every season. Dreams and jawa mix in the designs, creating unique product lines
Not everyone can afford to shop at the Italian fashion house, but everyone would love to have at least one item from them. Although the luxury sector is wide nowadays and we are faced with a huge variety of options, Gucci undoubtedly still stands out among them. Girls all over the world want to be called #Guccigirl! A movie called The house of Gucci about the turbulent lives of this Italian family is in development, starring Lady Gaga and Adam Driver