Lake Como – the holiday retreat of the stars
Breathtaking, with lush vegetation and architectural gems – Lake Como is home to some of the world's biggest celebrities. Some of them have stately villas on their own.
You need about 3 min. to read this post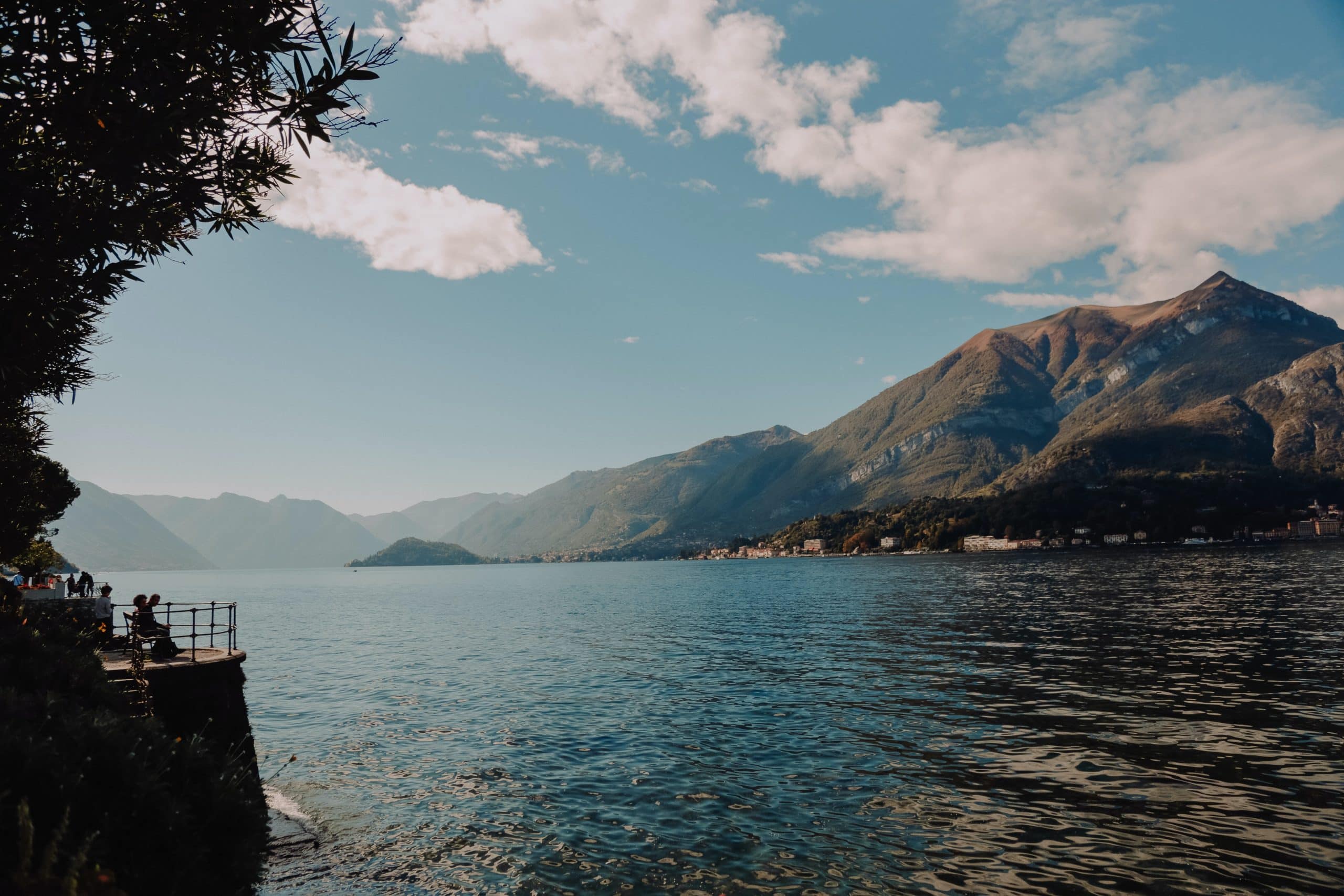 It has a distinctive stretched Y shape, magnificent surroundings and lush vegetation. It is a paradise for the rich and not only, but especially for those who want to relax and enjoy the unique panoramas.
Lake Como – a paradise place in the Alps
Lake Como, or rather Lago di Como, is located in the Italian Lombardy, between the high parts of the Alps and covers an area of 146 km2. It has been called the most beautiful lake in the country, if not the whole world. It is also one of the deepest lakes of its kind, with a maximum depth of 425 meters.
It is green almost all year round, which, combined with a perfect water surface, gives a strong aesthetic impression.
The lake is also famous for the possibility of visiting beautiful villas with centuries of tradition and unique botanical gardens. There are real architectural gems here.
There will also be a treat for movie lovers. It is here, in the huge Villa del Balbianello recorded, among others, "Casino Royale" from a series of films with James Bond, as well as "Star Wars: Part II – Attack of the Clones" and the thriller "Oceans' Twelve" with George Clooney and Brad Pitt.
What to see around Lake Como in Italy?
Lake Como is set among picturesque towns that are a must-see. The aforementioned villas have been partially converted into museums, while some tourists can only look at the gardens. Still others are a hotel, so to enter them, you need to pay for accommodation – of course, considerable money.
These places are worth seeing:
– Villa Monastero (Varenna) with a botanical garden over a kilometer long and a 19th century ballroom;
– Villa Carlotta (Tremezzina) famous for its numerous works of art,
– Villa del Balbianello (Lenno) famous for the James Bond movie and Star Wars,
– Villa Serbelloni (Bellagio) with rich vegetation and an excellent view of the lake,
– Villa L'Oleandra (Laglio), which thanks to its owner is one of the most photographed houses,
– the Civera stone bridge with its waterfall and ravine,
– the ruins of the 11th century Vezio Castle (Castello di Vezio) above Varenna,
– the entire town of Bellagio, which is called the pearl of Lake Como.
Luxury villas of celebrities on Lake Como
Many celebrities and rich businessmen and politicians not only live in luxury villas on a daily basis – beautiful and equipped with a number of amenities – but also have their holiday homes in beautiful places. One of them is Italy's Lake Como, which has attracted a number of world-famous people.
The summer residence of Amal and George Clooney (who incidentally fell in love with the area during the shooting of the film). XVIII-century Villa L'Oleandra has over 20 rooms, it also has a tennis court and a gym. A few years ago the actors hosted there, among others, the Duchess and the Duke of Sussex, that is Meghan and Harry.
The famous designer Gianni Versace also had his palace here, which continued to remain in the family's estate after his death.
In addition, famous people such as Madonna, Brad Pitt, Sylvester Stallone, Liam Gallagher, Matthew Bellamy, Ronaldinho, Richard Branson, Julian Lennon and John Kerry also have their homes or enjoy vacationing at Lake Como.
Read also: https://selectiver.pl/styl-zycia/domy-wakacyjne-gwiazd-zobacz-jak-i-gdzie-wypoczywaja-slawne-nazwiska/
Main photo: Gil Garza/pexels.com
Dressing your child for a formal party
Attending a formal party with your child is a delightful occasion, but choosing the right outfit can sometimes be overwhelming.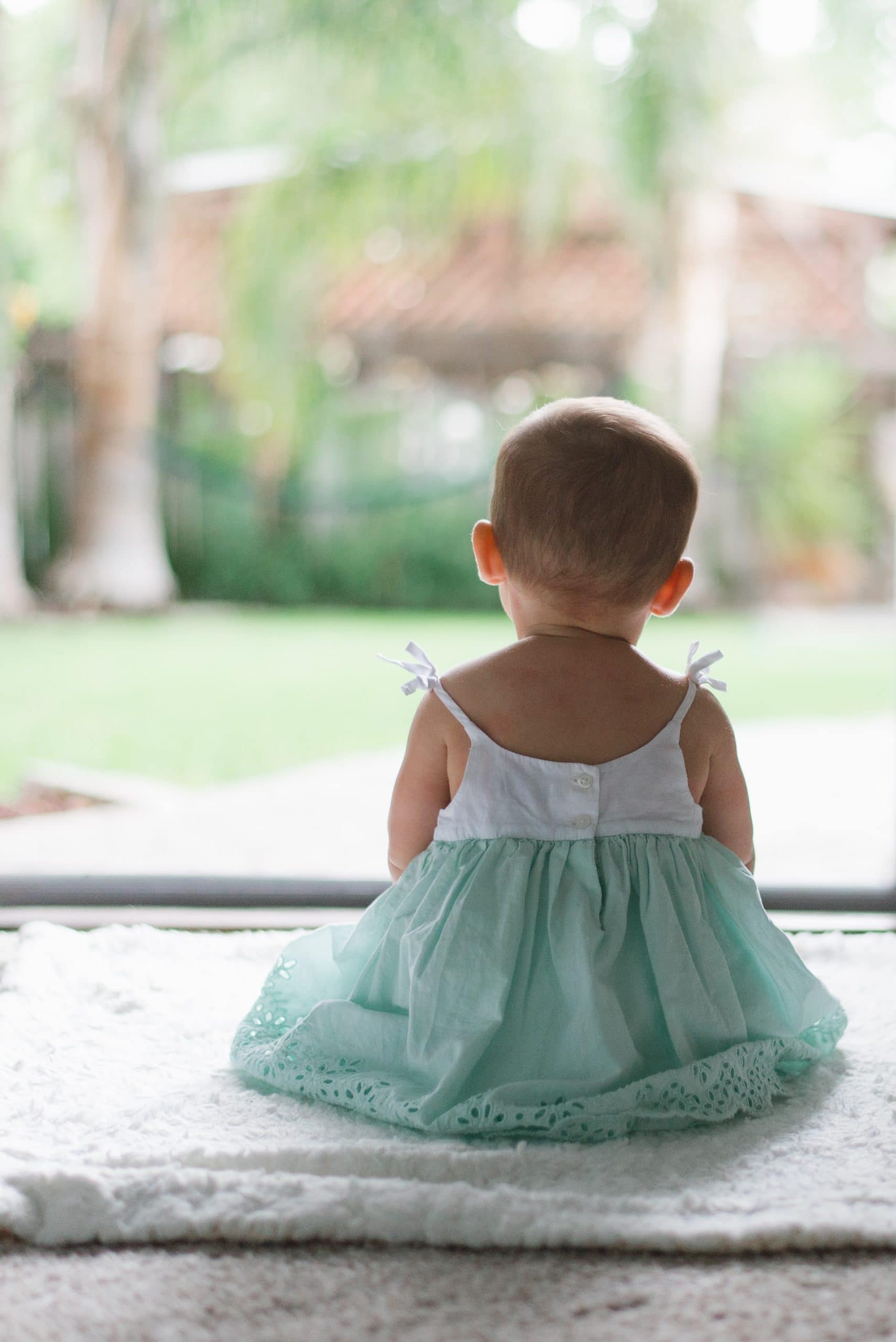 Attending a formal party with your child is a delightful occasion, but choosing the right outfit can sometimes be overwhelming. Worry not! This guide will walk you through the process of dressing your child for a formal party, ensuring they look charming and confident. If you are looking for a place where you can buy an amazing creation for your child, Baby Girl Dresses Boutique is the perfect choice.
Finding the perfect outfit
Begin by selecting an appropriate outfit for the event. For boys, a classic suit or a tailored blazer with dress pants works wonders. Opt for neutral colors like navy, gray, or black, which can be easily matched with different shirts and ties. For girls, consider a beautiful dress or a sophisticated skirt and blouse combination. Pastel shades or solid colors often suit formal gatherings well.
Comfort is key
While style is essential, comfort should not be compromised. Ensure that the fabric of your child's outfit is soft, breathable, and non-restrictive. Uncomfortable clothing can lead to irritability and spoil the fun for your child.
Proper fit
Proper fitting is crucial for a polished appearance. Avoid clothing that is too tight or too loose. Take accurate measurements and try on the outfit in advance to make any necessary adjustments. If needed, consult a tailor to achieve the perfect fit.
Dress code etiquette
Consider the dress code specified for the party and adhere to it. Some formal parties may have specific themes or guidelines for dressing. Respect the host's wishes and ensure your child's attire aligns with the occasion's expectations.
Attention to detail
Pay attention to the smaller details that can enhance your child's outfit. For boys, a well-tied tie or bow tie and polished shoes can elevate the look. For girls, accessories like a tasteful headband or hair clip, along with complementing shoes, can make a difference.
Weather considerations
Check the weather forecast and dress your child accordingly. If it's chilly outside, consider a stylish cardigan or coat that complements the outfit. Conversely, for warmer weather, choose lighter fabrics to keep your child comfortable.
Personal Style
Allow your child's personality to shine through their outfit. While adhering to the formal dress code, let them choose elements that reflect their style, such as a favorite color or a preferred accessory. This will boost their confidence and make them feel more at ease.
Grooming
Before the party, ensure your child's grooming is on point. A neat haircut or hairstyle and clean nails will complete the look. Keep makeup minimal for young children, focusing on enhancing their natural features.
Rehearsal
A day or two before the event, have a little dress rehearsal with your child. This will not only help them get used to the outfit but also allow you to make any last-minute adjustments if needed.
Confidence boosting
On the day of the party, offer words of encouragement and compliments to boost your child's confidence. Feeling loved and supported will make them feel special and comfortable at the formal gathering.
Main photo: Picsea
Sponsored text
Wedding Anniversary Gifts
A wedding anniversary is a special day that calls for a special celebration. We suggest what gifts you can give your other half and your parents.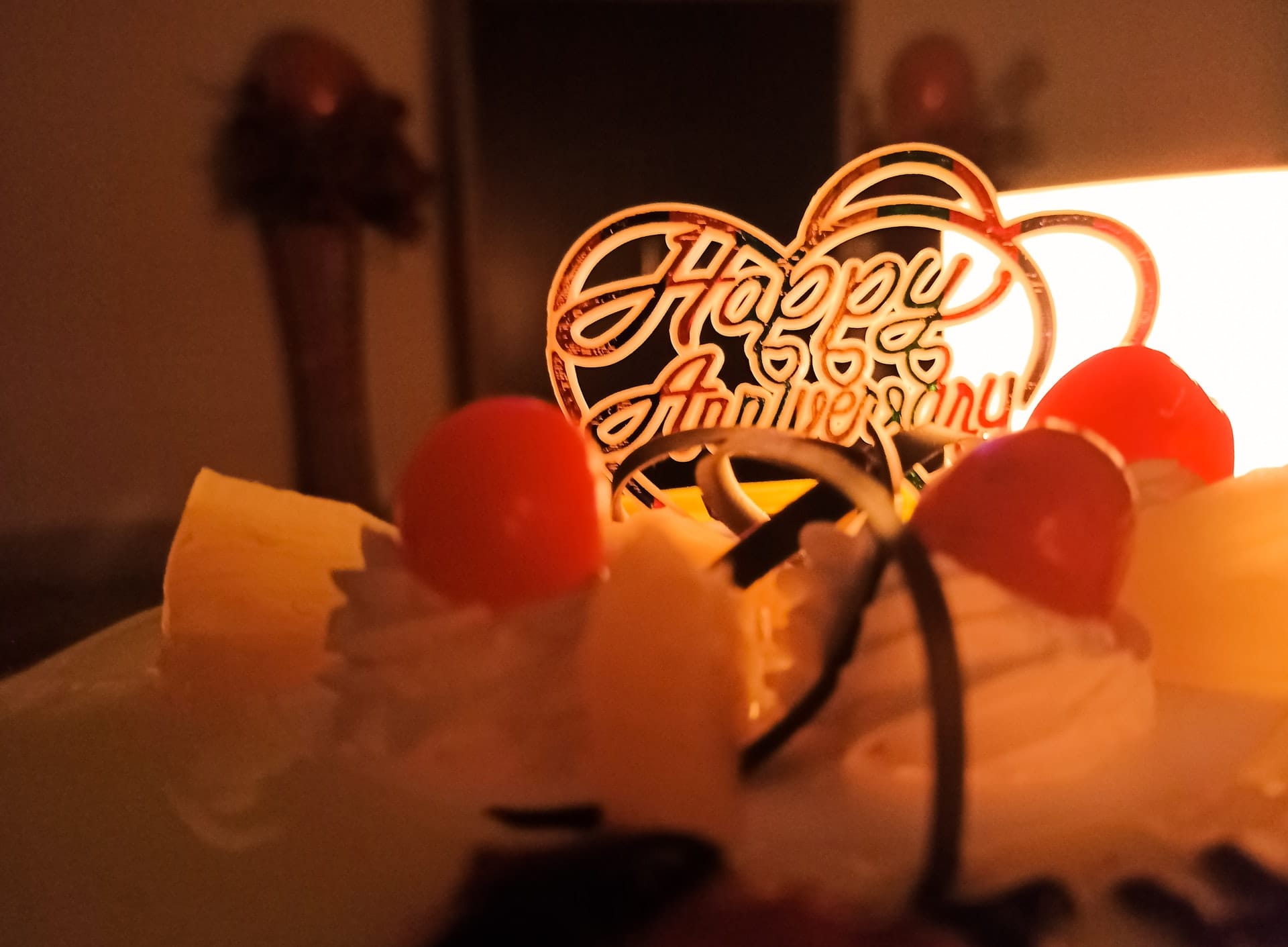 A wedding anniversary is undoubtedly a beautiful occasion to gift your loved ones. But what to give your other half, and what to give your parents? Check out some of our suggestions for wedding anniversary gifts.
Gifts for her
A wedding anniversary is the perfect day to give your wife a beautiful gift. But what to choose? A big bouquet of flowers is always a good idea. You can bet on classics such as red or white roses, or decide on your beloved's favorite flowers. A timeless gift for women is also jewelry, for example elegant chains made of surgical steel. Gifts that help you pursue a hobby or passion are also a good idea.
In addition to classic gifts, you should also invest in experiences. Organize a lavish dinner or take your wife to your favorite place or one you haven't been to yet. Wine tasting combined with a tour of a winery can also be an interesting experience. A great idea is also a weekend at the spa.
Gifts for him
In the case of a gift for your husband you can also decide on timeless classics. Elegant watches or trouser belts are a great idea. You can also bet on gifts for hobbyists. You know your husband best, so you will surely find something that will make him happy – for example sports accessories, a record of your favorite band or DIY kits.
You can also bet on gifts that will benefit both of you, for example, joint outings or interesting activities such as go-carting, kayaking or even skydiving. There are really many possibilities.
Gift for parents
If you are looking for a wedding anniversary gift for your parents, it is a great idea to give them personalized gifts. You can choose from elegantly crafted photo books, photo calendars or handmade home accessories. You can also put your favorite coffees, teas and spirits in a gift basket, as well as some delicious sweets that you can find at https://slodkie.com/. You can also add beautifully decorated decanters for alcohol or stylish cups or mugs with an interesting print to such a basket. You can find beautiful gift baskets for your loved ones at https://sklep.nobilia.pl/prezent-na-rocznice/. You can also give your parents tickets to the cinema, theater or opera. Such an outing together will certainly be a nice experience for them on this special day.
Main photo: tanmay/unsplash.com
How to actively spend free time in autumn?
Find out what interesting activities work well in the fall.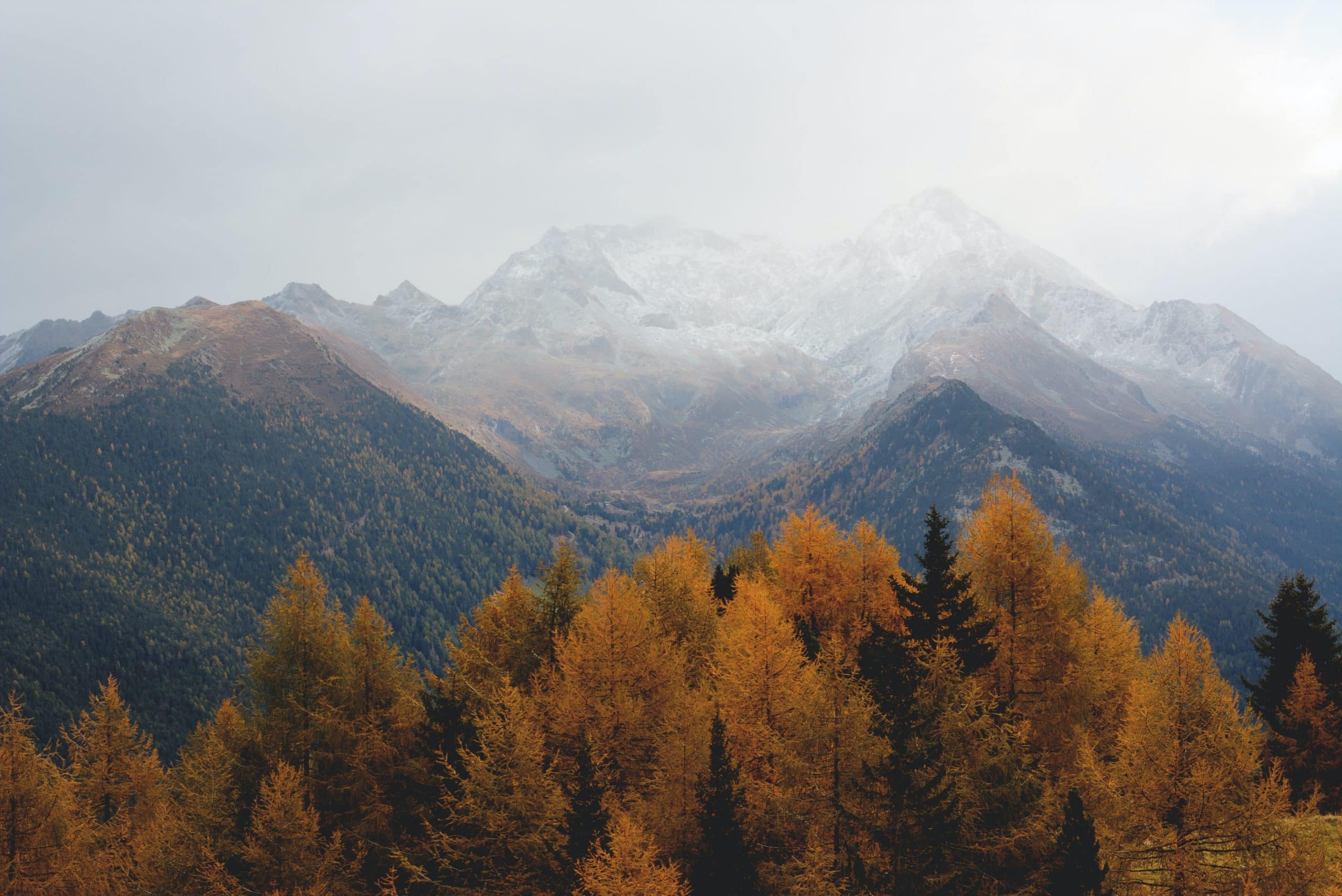 Even in autumn and winter, active recreation can give you a lot of joy and satisfaction. Choose the perfect form of leisure for you and involve the whole family.
Systematic physical activity, even moderate, allows you to maintain better well-being, delays the aging process and reduces the risk of lifestyle diseases. It is necessary at any age. Spending time in an active way will help you improve your condition and can be a good way to strengthen family ties. When it is cold outside and gets dark faster, it is harder to find motivation for regular sport activities, so it is worth trying something new for a change. We suggest how to diversify autumn afternoons and evenings in an interesting way.
Autumn walks combined with a trip to the zoo
Autumn is the perfect time to go for a walk in the park, the forest or the city zoo. Just dress warmly and take a thermos of tea with you. Taking regular walks reduces the risk of many diseases, oxygenates your body and improves your mood thanks to hormones released. Walking is a great option to relieve stress, think about a decision or talk frankly with a friend. In the autumn, nature is colourful and if you want to be creative, take a walk in the forest.
A visit to a trampoline park
If you're looking for an original way to spend an afternoon, get a team together and go to a trampoline park in your city. It's good entertainment during which you won't even notice fatigue. The trampoline park offers attractions for both children and adults. Acrobatics in the trampoline park are safe, and everything is supervised by experienced instructors who will show you how to perform various tricks and take care of your motor coordination. Here you can read more about the attractions on offer and check if there is a trampoline park in your city: https://jumpplanet.pl/
Weekend trip to the mountains
Autumn is a special time for hiking in the mountains. Although the weather can be unpredictable, the changing landscape can be fascinating and let you forget about your problems. If you are planning a trekking or cycling trip in the mountains, remember to be well prepared. Take a raincoat, comfortable ankle-high boots, and a flashlight with you on the trail. In the fall, it gets dark faster, so it's important to plan your return trip at a reasonable hour. When out on the trail, never forget about safety.
Dance classes
Dancing is a popular form of exercise for all ages. With a great variety of dance styles, you can choose the right one for you – it could be ballroom dance classes with a partner, Zumba classes at the gym, hip hop or ballet for adults. Dancing has a beneficial effect on the whole body, improves motor memory and for many people is a form of artistic expression. In autumn, it can be a good alternative to sitting at home and watching TV series. Dance classes are a source of endorphins and a good way to improve fitness and relieve stress after a hard day at work.
Swimming pool
Swimming training has a lot of advantages. It not only improves your condition and has a positive effect on your heart, but also supports the immune system. Swimming is often recommended for people with obesity, sedentary lifestyles or in the process of rehabilitation. You can go swimming with your family at any time of the year. Just remember to dry your hair thoroughly after training and put on a cap
Main photo: eberhard grossgasteiger/pexels.com