Step by step facial care
The appearance of your skin depends on how you care for it. Check which cosmetics you should reach for and what is essential! Take care of your skin and it will thank you!
You need about 3 min. to read this post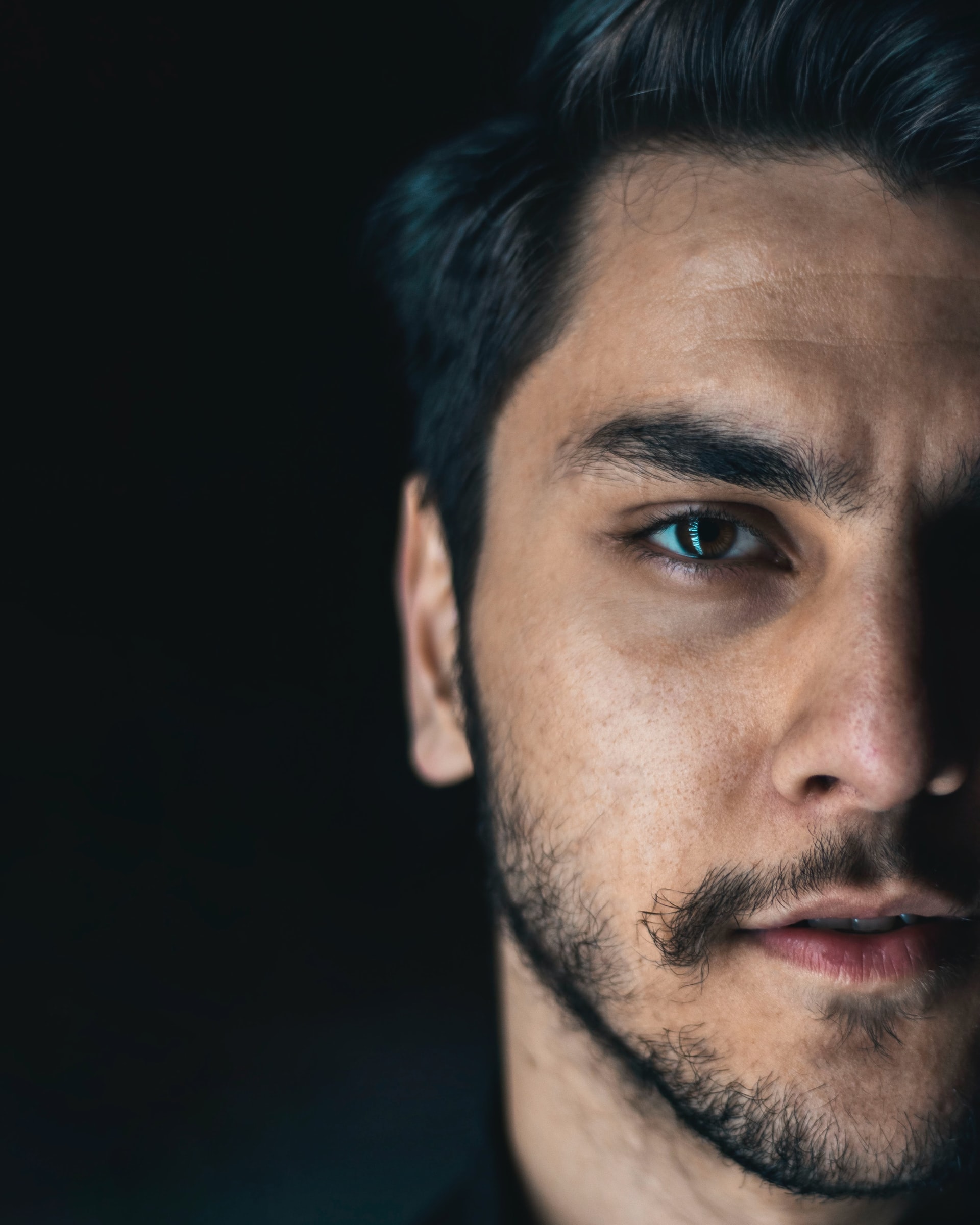 None of us need to be convinced that skin care is crucial if we want to maintain a healthy and radiant appearance. But how to do it best? What should we keep in mind? Which cosmetics should we reach for? Answers to these questions can be found below. Find out which steps in proper skin care consist of.
Step 1 – two-step make-up removal
The first and most important step in skin care is prior cleansing of makeup residue and/or other impurities that have accumulated on the face during the day. You must be aware that improper cleansing is a crime for the skin. It's best to divide it into two stages – first use a cleansing oil and then a water-based cosmetic, such as a liquid, gel or foam. Only then can you be sure your face is perfectly clean and ready for the next skincare steps. If it's your morning routine, you can skip the oil.
Step 2 – exfoliation
Now it's time for a scrub to get rid of dead skin cells, smooth your skin and cleanse your pores. Of course, don't use it every day but once or twice a week at the most. You can choose an enzymatic peel (without particles), fine or coarse-grained – the type should suit your skin and preferences. Regular exfoliation also helps fight discoloration and uneven skin tone.
Step 3 – toning
Toning is a step you must always perform after cleansing your skin, even if you have not exfoliated that day. A toner, whether sprayed from an atomizer or poured onto a cotton pad, is essential for restoring your skin's pH. Follow the example of Asian women and use a moisturizing and nourishing toner instead of a harsh astringent one. Your skin will certainly thank you.
Step 4 – Concentrated serum or booster
Right after toning comes the time for highly concentrated cosmetics with lots of active ingredients. Their effect is much stronger than the cream, so we apply them first. Serum or booster should be applied especially in the evening, when you have more time for care and can wait until everything is absorbed
Step 5 – cream adapted to the needs of the skin
This is where you reach for the cream, or rather two. The first is an eye cream that is light in texture but has a beneficial effect. The second one is a face cream. And here we usually paste the moisturizing day cream and the nourishing night cream. While in the evening you can afford a greasy consistency, in the morning pay attention that the cream does not weigh down and does not accumulate under makeup. Of course, it's important to choose products according to your skin's needs-perhaps it's dehydrated, has imperfections, discoloration, dilated capillaries or excessive sebum secretion.
Step 6 – sun protection
Applying sunscreen is a must not only during the vacations but all year round, even in winter. If you don't have a UV sunscreen, you need to apply a separate cosmetic. The filter should have a minimum of SPF 30, and preferably SPF 50. Then you will be sure that you protect your skin from burns, hyperpigmentation and photo-aging and drying.
Main photo: Amir Mohammad HP/unsplash.com
5 Tips for Caring for Men's Hair
Are you looking for the best hair care for men's hair? Here's how men should take care of their hair!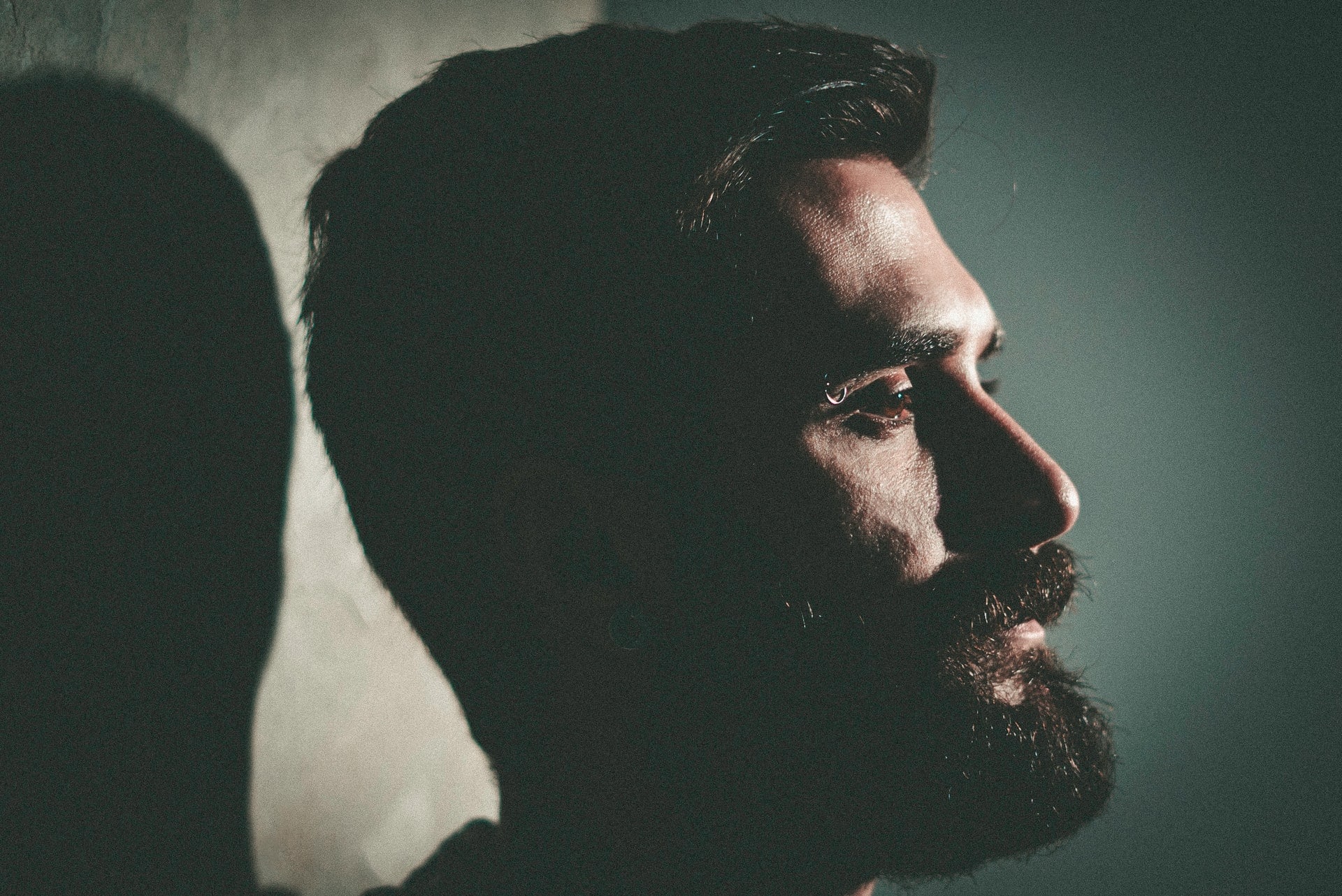 Just like women's hair, men's hair needs proper care. They may not need to be straightened or botoxed but they do need to be cared for to look beautiful and thick. Men often forget about this area. They assume that as long as the haircut suits them, everything is alright. This is not true. The sleek look keeps gaining popularity because it is elegant, slimming and sexy.
The ABCs of Men's Hair Care
Men are more likely to suffer from dandruff, dryness and premature baldness. It is therefore important to take good care of their hair. Follow our advice and you will not regret it. We assure you!
1. Washing Hair
This may sound trivial but it is the very basis of hair care. Washing your hair every 1-2 days depending on your hair type. Why is this so important? It rinses out styling products and gets rid of hair dust. Besides, greasy hair does not look and smell very nice. It is also important to choose the right product for your hair structure. In stores you can find a gel and shampoo – as a 2 in 1. Such preparations are rather recommended for children than for adult men. It will definitely be better to divide these two remedies. If you are struggling with hair loss or graying, find products that will slow down or completely stop these processes. It is a good idea to match your shampoo with a light, moisturizing conditioner that will keep your hair looking beautiful. Nowadays, the range of such products aimed at men is really quite large.
2. After Shampooing
Every week, apply a regenerating mask to your hair. You will notice the effects of this treatment very quickly. The hair is moisturised and supple. Without split ends and crushing. If your hair lacks shine and is visibly weakened, you may be missing some trace elements. In that case, it is advisable to start taking dietary supplements and vitamins.
3. Hair Styling
More and more men care about their hair. They want their hair to look its best. It makes sense to use professional styling products. Depending on the softness and thickness of your hair, you should choose the products, which work best for your hair. You can choose from the following products
tonics,
waxes,
hair pomades,
gels,
creams,
gums.
Always pay attention to the composition. The more natural nutritional products a cosmetic contains, the better for your hair.
4. Get regular haircuts
Remember to trim your hair. Even if you have long hair, it's a good idea to trim the ends every 2-3 months. For short hair, it all depends on how fast it grows back. Usually, men make an appointment every 3-4 weeks.
5. Combing the hair
One element that men should include in their daily grooming routine is combing. The spikes of the brush stimulate the hair follicles. As a result, blood flow improves and hair grows better. It is advisable to buy yourself a separate small brush and comb your hair with it every morning after bathing and in the evening before going to bed. Also, remember not to rub your hair with a towel after washing it. It is better to just gently drain the water from your hair and let it dry. If you have longer hair, you can use a blow dryer on low heat to dry your hair. This will make your hair more manageable.
Main Photo: Vinicius "amnx" Amano/unsplash.com
Cosmetic treatments you can do in the summer
These skincare rituals are worth going for in the summer.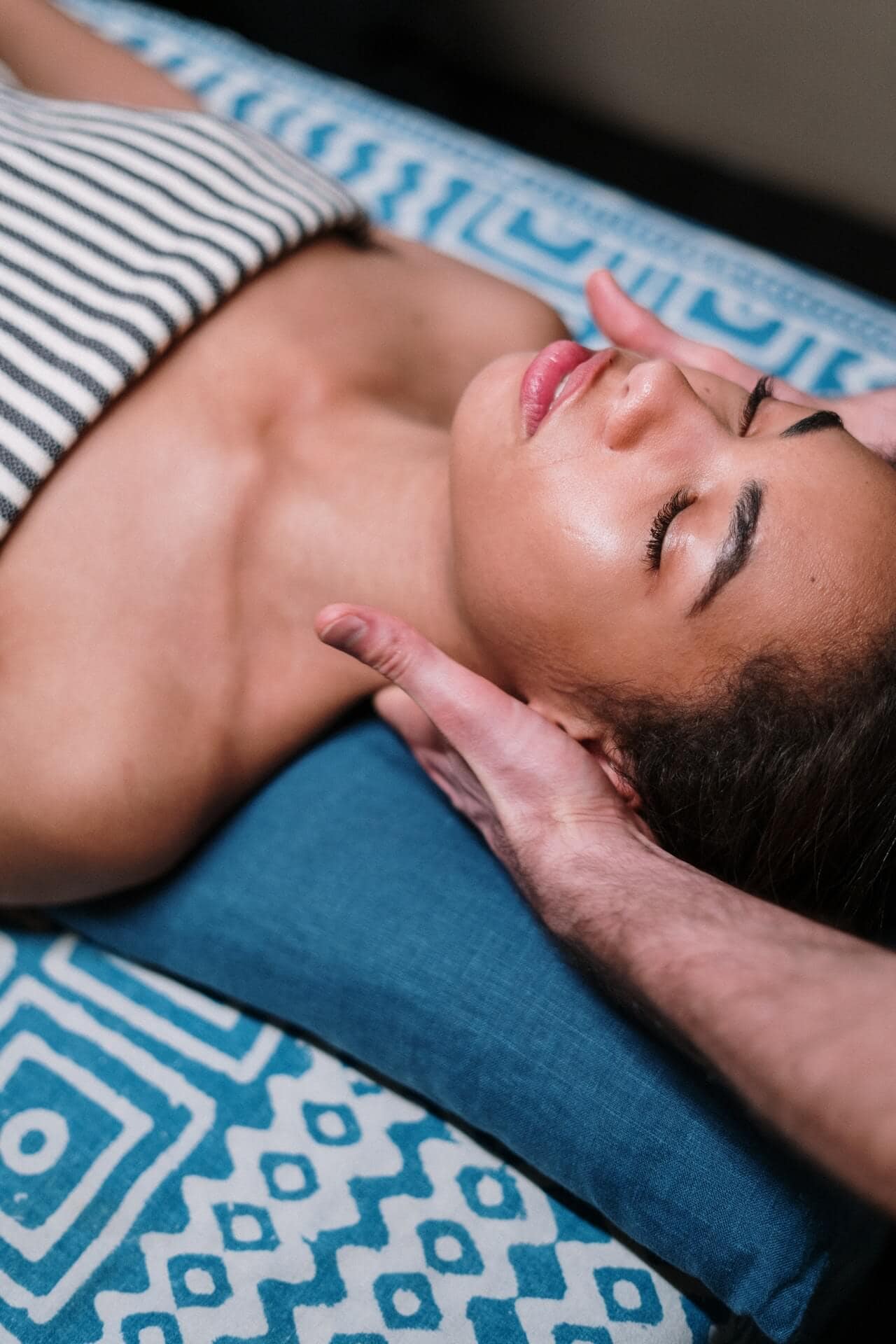 There are a whole range of cosmetic treatments that it is advisable to refrain from during the summer, as it can irritate our skin. So what are the treatments you should undergo in the summer?
Summer is the perfect time for a variety of facial and body treatments. It is important that the treatments are not deeply exfoliating and using acids. These rituals are best done in the autumn and winter. In summer, you can do all the treatments that will not be based on strong peels, from the so-called white cosmetics. It is worth performing illuminating treatments based on antioxidants, which in addition to the rejuvenating effect will also protect the skin from the harmful effects of the sun and reduce the risk of discoloration
Ideal treatments for summer
Ferulac C-Vit Mediderma
This is the so-called banquet treatment, because the effects are visible immediately. The combination of vitamin C with ferulic acid stimulates the skin to renew, improves skin firmness and lightens discolouration
Oxybrasion
This is a water and oxygen peeling. It is an ideal cosmetic treatment for hot days. It involves spraying the skin with saline under very high pressure. The treatment gives immediate soothing, hydrating and refreshing effect
Asiatic Peel
A cosmetic treatment intended for very dehydrated and irritated skin. The key ingredient in this treatment is asiatic acid and ceramides, which create a unique source of hydro lipid balance. This facial treatment is ideal for those who have recently returned from vacation and their skin needs immediate regeneration.
Spirulin Boost
A facial treatment with an oxygenating and detoxifying effect. Its most important ingredient is spirulina, which very effectively gets rid of free radicals and other toxins. Treatment based on spirulina is a great boost of energy for the skin, it makes the complexion regain its fresh look and glow.
Spa treatments that are great for both her and him
Planning to spend a romantic weekend at the SPA for two? Check out what treatments to choose!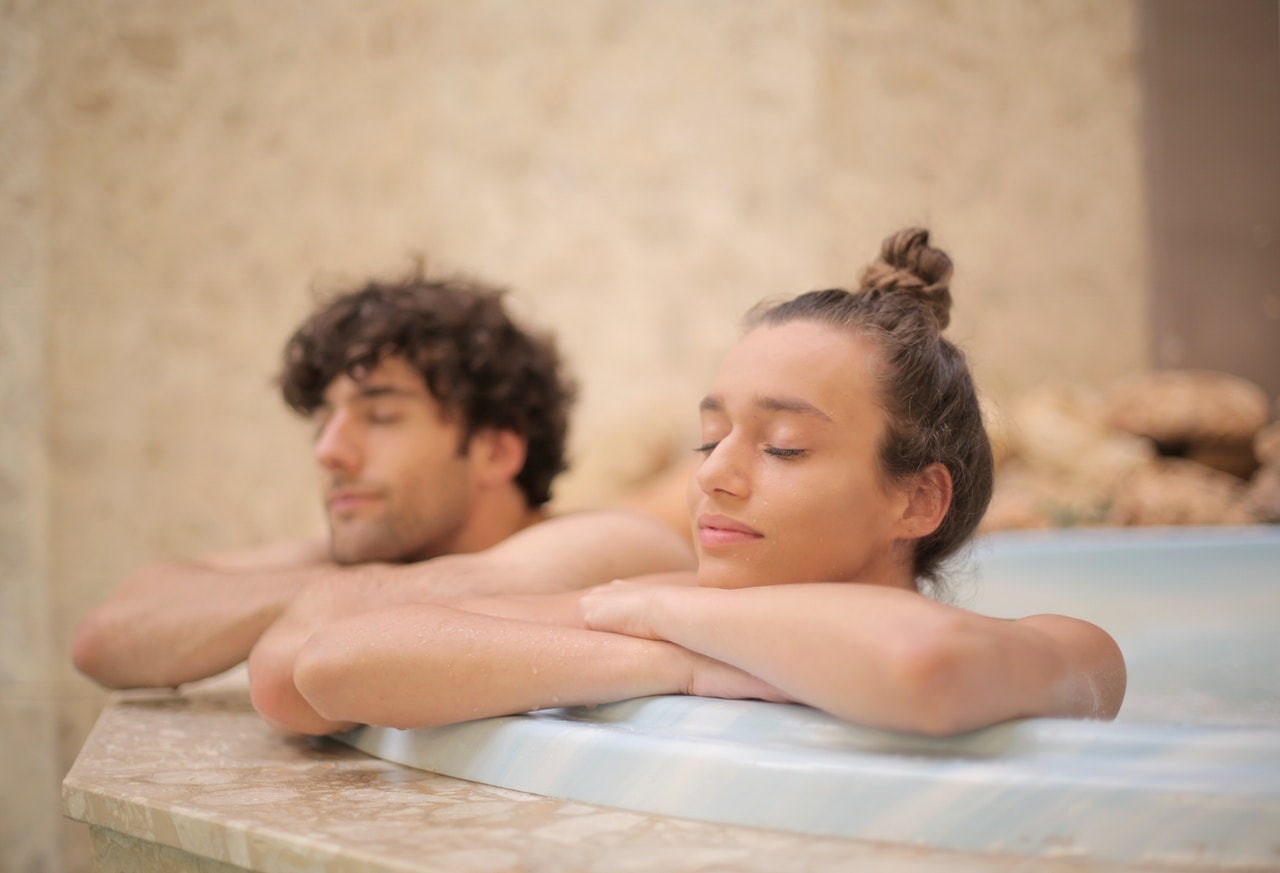 A joint stay in a SPA is a great idea to celebrate a relationship anniversary, a gift for newlyweds or simply a way to relax and spend time together. What treatments should you choose to satisfy both the man and the woman?
Body massage
This is probably one of the most classic treatments that can be found in SPA parlors. Among the massages there are classic, relaxing and therapeutic, which can be selected according to your needs. The first of them has a great effect on the circulatory and lymphatic system. It relaxes and stimulates, as it directly affects the nervous system. It has been proven that classical massage positively influences the production of serotonin in the body, and also firms the skin. Relaxing massage, however, as the name suggests, is designed to calm and temporarily forget the worries of everyday life. It can be performed using various techniques, such as hot stones, chocolate or herbal stamps. It can also be accompanied by body peeling. Therapeutic massage is supposed to bring relief in case of backache or muscle tension. It is recommended for people struggling with muscle tension caused by stress.

Treatments in the swimming pool
Relaxing baths are a great idea for spending time together. Swimming pools at SPA parlors offer, among others, baths in aromatic salts for two. This treatment, in addition to being a great form of relaxation, also reduces muscle, spine and joint pain and provides the body with missing macro- and microelements. Depending on the additives that will be added to the salt, the bath can bring our skin hydration, rejuvenation or nourishment. Some SPAs in their offer also have mud baths, supposedly once used by Cleopatra herself. This is also a very relaxing ritual that firms the skin and reduces cellulite. All thanks to peat, which is a non-aqueous peat formed by rotting plant parts present in water environment. A relaxing bath in a jacuzzi is also a good solution. This seemingly inconspicuous bubble bath will take care of the condition of our joints, improve the quality of our sleep and reduce stress levels.
Facial treatments
They are not reserved only for women – men can also benefit from facial cleansing or moisturizing. One of the most popular treatments of this type is microdermabrasion, or micropeeling. It is based on mechanical exfoliation of keratinized epidermis with a stream of aluminum or corundum microcrystals, diamond heads or oxygen and saline. Thanks to it we will effectively get rid of imperfections – acne, wrinkles, blackheads, enlarged pores and discoloration.
Another treatment worth paying attention to is needleless mesotherapy. It involves injecting an active substance, which leads to the stimulation of collagen fibers. At the end, it is worth to perform a regenerating and strongly moisturizing mask.
Treatments for hands and feet
While taking care of the whole body we should not forget about hands and feet, both female and male. A caring manicure and pedicure will be useful for everyone. You can apply a paraffin mask on your hands, which will make them nourished and velvety smooth. It is especially worth doing it in autumn and winter, when the skin on your hands is exposed to the cold air.
A bit of exercise
Stay in the SPA does not have to be limited only to cosmetic treatments. It is worth on such an occasion to use the sauna, gym and swimming pools together. Long walking or cycling trips around the resort will certainly be a great opportunity to commune with nature. Some of the hotels have in their offers additional attractions, such as golf course or rope park. A day full of excitement for mind and body will be perfectly complemented by an exquisite dinner at the hotel restaurant. Enjoy yourself, relax and spend every moment pleasantly!