How to wear moccasins? The smart man's must have for summer
Mokassins will certainly be one of the most fashionable cuts of footwear for the summer. Come in and check, which model to choose and which stylings to put them on!
You need about 4 min. to read this post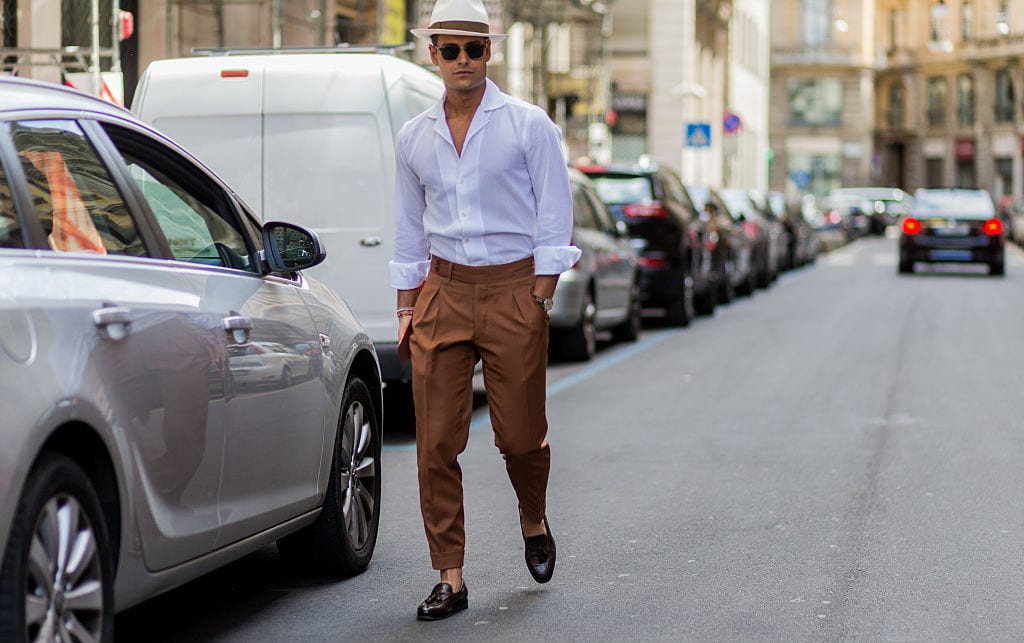 In the upcoming season, moccasins will be a real footwear hit, which go well with different types of styling.
This is great news, because these shoes are not only extremely stylish, but above all very comfortable. Made of high quality material, moccasins are soft and comfortable, so buying the right pair will be a good investment for summer
Moccasins are very timeless and universal shoes, which will be an interesting addition to both elegant and more casual stylizations. Thanks to the fact that moccasins match many types of outfits, they will be a phenomenal addition to suit pants, shorts and Bermudas.
Slip-on shoes should find a place in the closet of every well-dressed man. This is a model which is perfect as shoes for summer and early autumn. Their undoubted advantage is comfort and convenience of wearing.
The best choice will be moccasins made of soft, natural leather, which allows your feet to breathe. Apart from color and material of shoes, it is worth to pay attention to several other important issues. Check how to find the perfect model of moccasins, which will suit your style and will serve you for years.
How to choose the perfect model of moccasins for summer?
Elegant moccasins
The most versatile choice, which will go with most styles and even with a summer suit, will be men's leather moccasins. You can bet on simple and classic models that will complement more formal outfits.
An interesting choice will also be penny loafers, i.e. moccasins, which are decorated with a strap on the front part of the shoe. For men who look for more alternative and fashion solutions, moccasins with fringe will be a great choice. This solution is inspired by styles straight from the high fashion catwalks. This type of shoes will be perfect as shoes for work, when we are bound by a specific dress code. They can also be an interesting combination with an elegant jacket and creased pants
Sporty moccasins
A more modern cut of moccasins, which goes well with jeans or summer shorts, will be those dedicated to drivers. They are characterized by the fact that they are made of one piece of soft and comfortable leather. They are very comfortable shoes, so you can easily drive a car in them.
Sailing moccasins
An excellent choice for vacations will be sailing moccasins, which are perfectly combined with summer styles in bright colors. An interesting combination will be wearing this type of shoes with linen pants and a white shirt.
What styles should you wear moccasins with?
Summer stylizations give us a lot of opportunities to dress in a casual but stylish way. Properly chosen shoes can be a base for many different outfits, both casual and more elegant. We can use them as shoes which we wear to the office or treat them as a model for special occasions such as mornings or meetings with friends.
Suede moccasins in neutral color will be a great model for everyday use. They can be matched with countless men's clothes, starting from simple T-shirts and jeans and ending with elegant shirts.
What color of moccasins will be the most versatile for summer?
In addition to the model of moccasins, the color of the shoes is also very important. The best idea will be to choose shoes with a base color that will match many stylings. Many men bet on black shoes, thinking that black goes with everything.
This is somewhat true, but this color may not be the ideal choice for summer and hot days. For summer outfits, moccasins in brown, beige or shades of green will work better, navy blue can also be an interesting color. Summer is a great time to play with fashion, so you can bet on a bolder color of shoes
Advantages of Wearing Leather Shoes For Men
They look great, feel great, and are appropriate in most situations everything you could ask for from a shoe!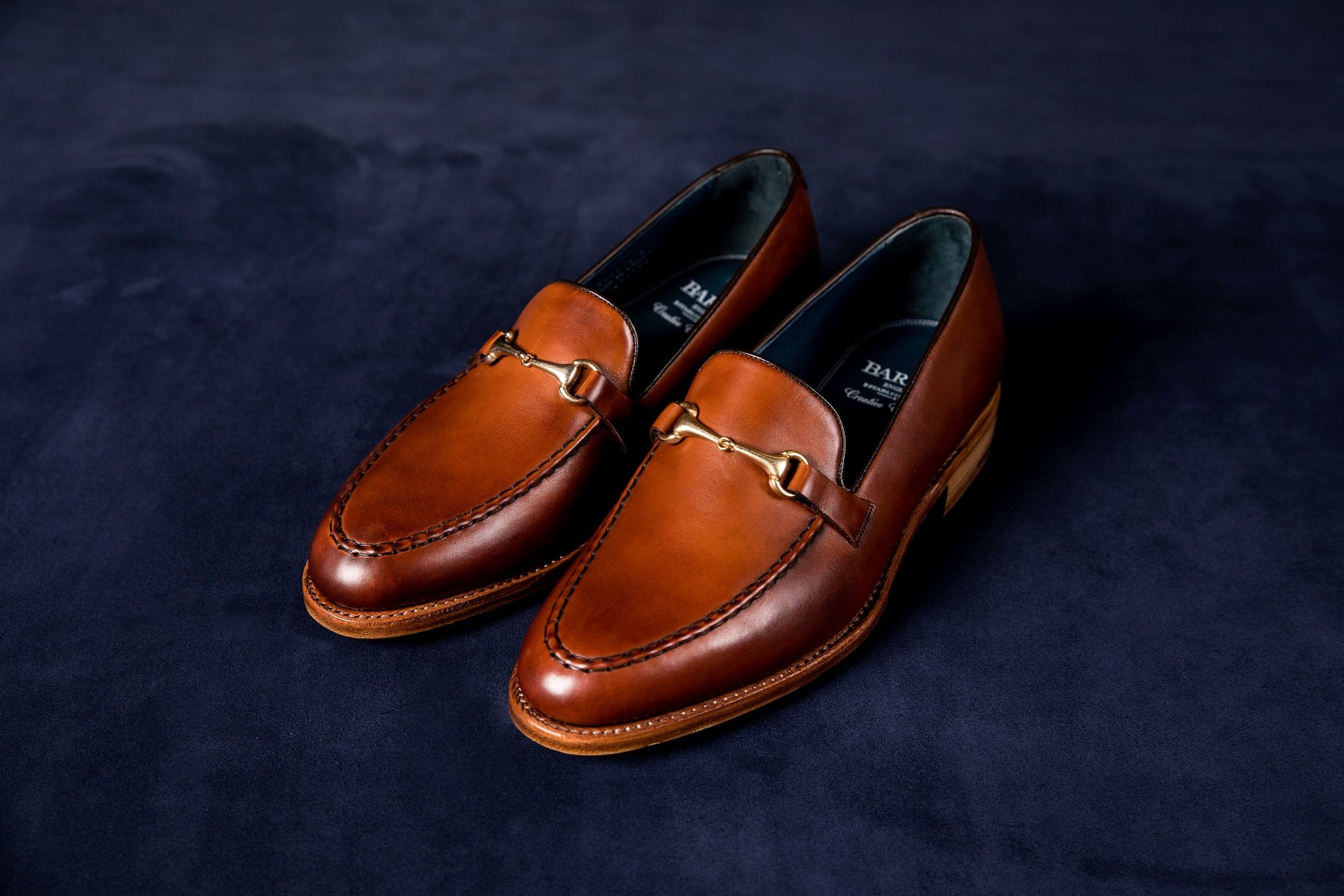 Leather shoes have so many advantages over other types of shoes that it's surprising more men don't wear them regularly. They look great, feel great, and are appropriate in most situations everything you could ask for from a shoe!
Leather shoes are more durable
A lot of people say that leather shoes are not durable because they can't be resoled. While this is true, it's not a problem as often as people think. The lifespan on a pair of leather shoes depends on how well you take care of them in between resoling them. For example, if you wear your shoes frequently and don't waterproof them, then they will break down and fall apart quickly. But if you only wear your shoes occasionally or make sure to waterproof them with a water-resistant shoe spray every now and then, then they'll last much longer. Plus, the process for re-soling leather shoes is pretty simple: most people just need to apply some new stitches at the seams to make the shoe whole again.
They are also more comfortable
Leather shoes are not only more durable, but they are also more comfortable. They will stretch to the shape of your feet and mold to your feet over time. This means that once you wear them for a few hours, they will feel like slippers on your feet. The natural leather absorbs moisture and is less likely to cause any type of foot disease or problem. This is why many doctors recommend wearing leather shoes in hospitals where the floors can be wet and dirty. Leather shoes are also better for your posture because you won't have to worry about breaking down the material on the inside sole of a shoe, so it will last longer because it isn't being broken down by constant walking or sitting in one position for long periods of time.
Leather shoes can be resoled
Leather shoes for men are a great investment because they can be resoled, which means you don't have to buy new ones every time the sole wears out. They also are more durable and last longer than most other shoe materials, such as canvas or cloth. Another advantage is that leather shoes will mold to your feet and will be more comfortable than other shoe types.
They are perfect for any occasion
Leather shoes are perfect for any occasion. They can be worn with a suit and tie, with jeans, or even with shorts. With so many styles to choose from these days, it's hard not to find a pair that will look good and suit your personality. This is why leather shoes are the perfect fashion accessory for men.
Main photo: Noah Smith/unsplash.com
How to Choose the Best Footwear for Men
We've created this guide on how to choose the best men's shoes to help you decide on the perfect pair for your needs, so keep reading!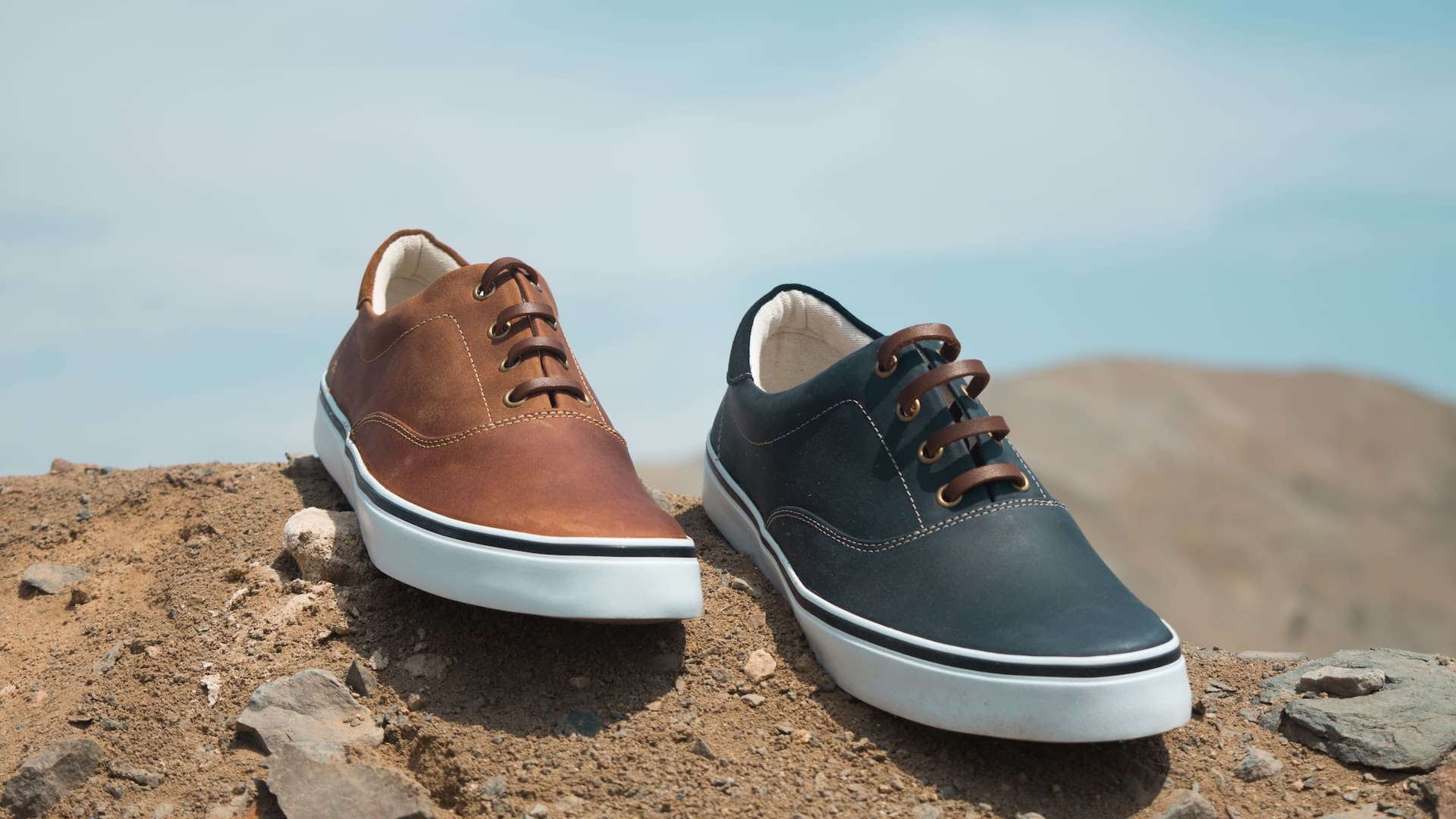 These days, men have a wider selection of footwear options to choose from than ever before. From formal dress shoes that are perfect for the office to athletic sneakers that can be worn while working out, there's something available to suit every man and his style. However, deciding which pair of men's shoes is best can be difficult – each shoe has advantages that determine whether or not it's right for you! We've created this guide on how to choose the best men's shoes to help you decide on the perfect pair for your needs, so keep reading!
Types of Shoes
Men's shoes come in many different styles, including dress shoes, casual shoes, sandals, and athletic shoes. As a general rule, the more formal the occasion or dress code, the more formal your shoe should be. Dress shoes are typically worn with suits and tuxedos and provide the sleekest look for any situation. Casual shoes are generally considered any shoe that can be worn without socks or is often made of canvas fabric. They range from sneakers to boat shoes and are perfect for everyday use as well as outdoor activities like boating or fishing. Sandals come in a variety of styles such as flip-flops and clogs which offer light support but often lack arch support. They provide excellent ventilation while still providing comfort during long walks on hot summer days.
Why Are Loafers So Fashionable
Loafers are not only comfortable but they also look elegant and stylish. They can be worn with a variety of outfits, they go well with jeans and shorts or with a suit. They don't require socks, so you can wear them in the summertime. And depending on what colour you buy, they can work well as an evening shoe or casual daytime shoe. What's more, the loafers come in leather or suede so it's easy to find one that will match your needs. But before you make your purchase, keep these considerations in mind:
1) Width: If the shoe is too narrow then it will probably cause some discomfort when wearing it.
2) Heel height: Low heels are great if you want comfort but high heels can help elongate your leg line which is why many women prefer them.
3) Size: Make sure there's enough space between your toes and the end of the shoes because otherwise, there may be some friction when walking which could lead to blisters on your feet after a while.
Features of Good Loafers
Loafers are the epitome of a well-dressed man. The key is in choosing the right pair, so here are some tips on what you should look out for when buying the best men's loafers:
– Always try them on before buying them. It's important to know if they're too tight or too loose and also whether they have enough room in the toe area.
– Leather is always better than synthetic materials but it's not as easy to maintain. Goatskin leather is generally easier to take care of than calfskin leather because it needs less breaking in time and it's less susceptible to stains, but it doesn't last quite as long as calfskin leather does.
Tips To Choose The Right Pair Of Loafers
1. Loafers are traditionally dressier than most other types of shoes and are typically worn with a suit or as part of a formal outfit.
2. If you wear them with a suit, they should be the same colour as your suit pants and should have little or no contrast stitching.
3. Brown and black loafers are more traditional, but other colours such as cream, tan, olive green and navy blue can also work in certain situations.
Main photo: Matias Ilizarbe/unsplash.com
What footwear to bet on in spring and summer?
Looking for shoes for the spring-summer season? Check out what models should be in your closet. These are a real must have!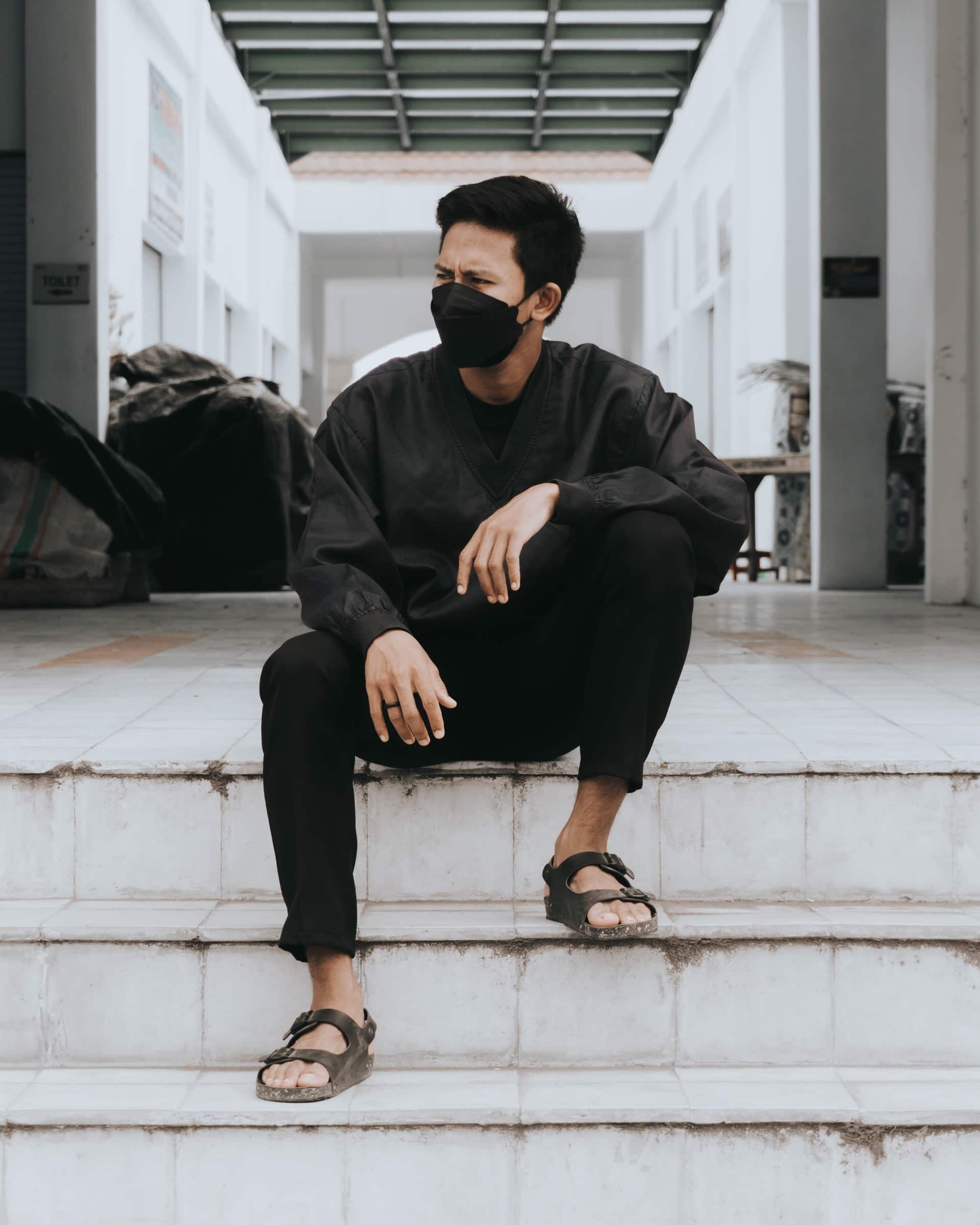 The days are getting warmer, so lighter footwear is a must. Check out what shoes are worth betting on during the coming summer months. What's in vogue right now? We suggest!
Footwear for spring and summer – what should it be?
Winter is finally gone and we can enjoy longer, warm days. This also involves a change of closet. Just as we now hide thick sweaters to the bottom of the closet, we should reach for lighter footwear, adapted to higher temperatures. Autumn and winter boots we put away for many months. What footwear to bet on in spring and summer? Check it out!
The best men's shoes for spring
Without a doubt, the best summer shoes are those in which the foot will breathe freely. Fortunately, men do not usually have to consider whether to choose flat sole or heeled shoes – this is the domain of women. Men value comfort and convenience above all else, and flat sole shoes are proof of this.
Among the spring-summer models of men's shoes prevail those in which you are sure to be comfortable. What to consider when choosing? Certainly, not every shoe shape will be suitable, as some models are narrower and others are wider, just like our feet. The only way out is to try on a specific number of pairs before buying.
Sneakers – ideal for everyday styling and beyond
Without these shoes we can not imagine the closet of either a man or a woman. Sneakers, stylish footwear kept in a sporty style, are perfect for everyday styling, as well as for the office or a party. Men are very keen on just such shoes, because sneakers provide them with absolute comfort.
In addition, both in the assortment of online and stationary stores, you can find a wide variety of shoes, including cult models of the most famous brands. Some of them are simply a fashion catch in themselves! Nike, Puma, Adidas, New Balance – these men's sneakers are still on the absolute top and will also work well in spring and summer. To jeans, shorts or fabric pants. In fact, to anything you have in your closet!
Half-shoes are the choice of lovers of elegance
Not everyone likes sporty style outside the gym. For these men, the ideal choice will be half-shoes. This is a subtle combination of casual and elegant style, which is perfect for everyday and beyond. Half-shoes kept in a classic style will appeal to anyone who likes to reach for a shirt instead of a t-shirt. It is certainly worth having at least one pair of half-shoes in your closet. It is not difficult to find a situation when they come in handy.
Sandals – a must have for the hot months
In a while it will be time for hot summer. Then you will definitely need sandals, after all, you are not going to spend the whole summer vacation in the office, right? For this type of footwear, it is wisest to choose leather models, so that the foot will feel maximum comfort. Men's sandals for summer are an absolute must-have, and we have no doubt about it. Such shoes will prove themselves during the highest temperatures like no other!
main photo: unsplash.com/ikidhimase