What fragrance notes work best in summer?
Looking for the perfect perfume for summer? Check out our suggestions!
You need about 3 min. to read this post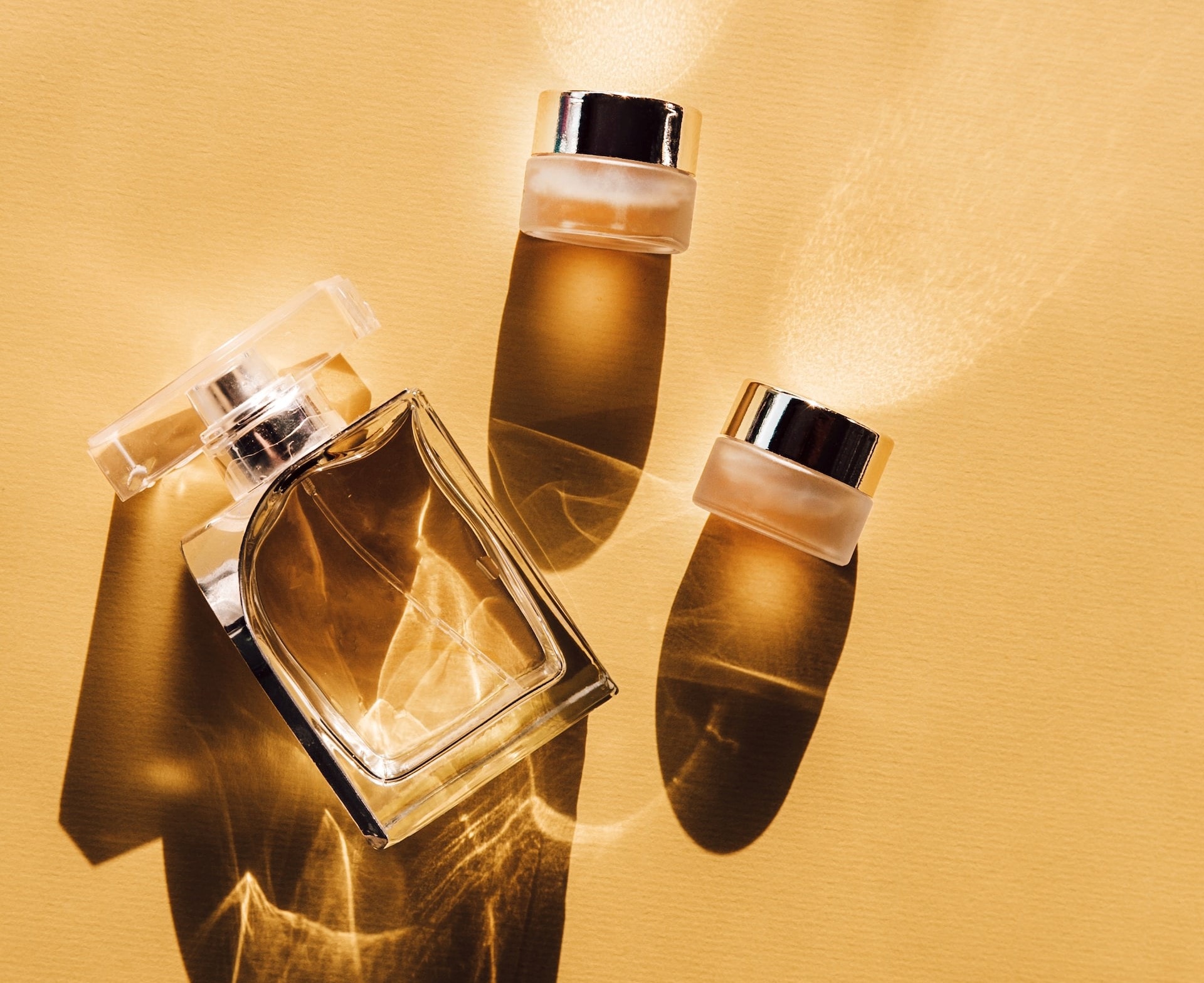 When it's hot outside the window and the sun's rays break through the windows, we start to smell certain fragrances more intensely. These include the smell of violets, freshly cut grass or rain. And what perfume will be perfect for summer? You can find out in this article.
1. Bruno Banani Woman
Our first suggestion should interest those who do not want to ruin their wallet by buying perfume. The Bruno Banani Woman fragrance is characterized by the scent of freesia with a vanilla finish. Thanks to these two fragrance notes, this perfume is an ideal lightweight proposal for summer.
2. Gucci Rush
The next perfume we presented is a slightly more expensive option, but well worth investing in. It's a strongly floral fragrance that evokes summer evenings spent outdoors with loved ones. In addition to the scent of freesia, oriental notes of coriander and patchouli stand out, and are complemented by the fresh scent of peach. Rush belongs to the sweet type of perfume.
3. Chloe Chloe
This perfume is incredibly popular and well-liked. They are very feminine, and the juxtaposition here of peony and rose was a hit. They also have delicate notes of lychee, lily of the valley and magnolia, which makes them associated with hot summer!
4. Marc Jacobs Daisy
The very sight of a flacon decorated with flowers makes us think of spring and summer! We are talking about the Daisy line of fragrances from Marc Jacobs. Intense floral, yet delicate and casual fragrance is a perfect choice for the summer season.
5. Miss Dior 
Christian Dior's love of flowers led to the creation of this wonderful fragrance. It brings to the fore notes of peony with damask rose combined with bergamot. The composition is completed with notes of musk. Can you imagine a more beautiful fragrance for summer?
6. Giorgio Armani Si Intense
This is a very sensual and intense proposition, which is perfect for summer evening outings and parties, and for those slightly bolder women also for everyday wear. In this fragrance, black currant nectar plays the first fiddle. In addition, the aroma of rose from the Turkish province and davana oil are perceptible. The whole is completed by a note of subtle vanilla from Madagascar.
7. Dolce & Gabbana Dolce Rose
Do we have any rose fragrance lovers here? If so, this fragrance will be perfect for them! The Dolce Rose proposal is famous for its main fragrance note, which is rose. Next to it, you can sense musk, magnolia petals and many fruits, for example, peach and tangerine. The whole is perfectly matched with a beautiful bottle, on which we can find a red rose and a black bow.
8. Shiseido Ginza
Our last suggestion will be perfect for lovers of sweet perfumes. The scent of pomegranate with a pinch of pink pepper combined with floral notes of jasmine, magnolia and orchid is perfect for summer. The perfume is delicate and crisp, yet not obvious. 
main photo: unsplash.com/Birgith Roosipuu
How to protect hair from UV radiation?
Protection of hair from the sun – check how to take care of it!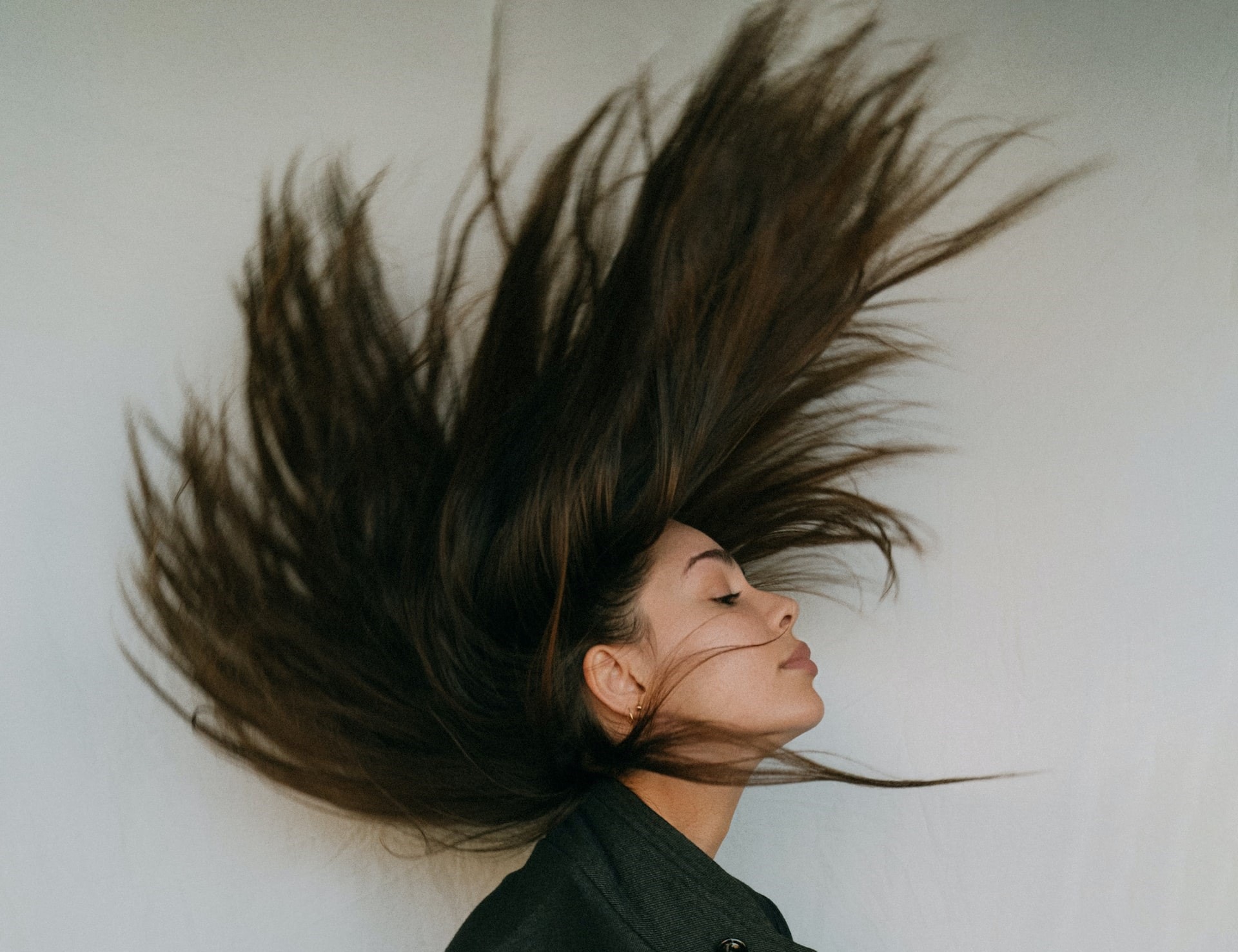 When spring and summer come, we are reminded of the importance of protecting our skin from the sun. But do we also remember to protect our hair? UV radiation can also harm them. What is not obvious to everyone is that hair should also be especially taken care of in the summer. From this article you will learn how to protect your hair from UV radiation.
Why is it important to protect hair from UV radiation?
Protecting your hair from the sun is essential if you don't want to face hair loss and weakening. This is because exposure of hair to strong radiation is associated with deviation of hair scales and destruction of the hair cortex. The effects of this are hair brittleness and dryness. If you don't take care of proper protection, your hair may lose its elasticity, softness and shine after summer. The sun also has a negative effect on hair roots, and can contribute to hair loss. In addition, if you don't take proper protective measures, your hair color can fade.
What type of hair is most vulnerable to harmful UV rays?
Owners of any hair type should take care to protect their hair from UV radiation. However, high-pored and light-colored hair is the most vulnerable. They, by nature, are drier and more vulnerable. If you are a curly-haired blonde, read this article carefully.
How do you protect your hair from UV rays?
If you love summer and sunny days, and want to enjoy beautiful and healthy hair all year round, then be sure to read the following tips. They concern ways to protect your hair from UV radiation.
Wash your hair with gentle shampoos
In summer, we inevitably wash our hair more often, because we swim in the sea or lake and simply sweat. For this reason, during the holiday season, it is especially important to make sure that the shampoos we use are as gentle as possible. Only such cosmetics will not irritate the scalp and tear the protective barrier from the hair. So opt for gentle shampoos. These are such cosmetics that do not have strong detergents in their composition, such as SLL, SLES, etc.
Remember to use conditioners and masks
On vacation, we don't have time to care for our hair. So it's easy to neglect applying masks and conditioners after every wash. However, it is essential for your hair to be protected from the sun. If you don't forget to apply such products after washing your hair, it will be moisturized and protected from the sun. It is especially important to use emollient conditioners.
There are cosmetics with UV filters!
There are hair cosmetics in drugstores that contain a UV filter. For example, these are special mists and oils. It's worth getting them in the summer to protect your hair all the time.
Wear scarves and hats
Protect your hair and head from the sun in the summer. By wearing a hat or scarf you will make a barrier between the sun and your strands. It will prevent damage to your hair. It's worth buying a stylish scarf before you go on vacation and enjoy the beautiful weather!
main photo: unsplash.com/Vinicius "amnx" Amano
Styles that work for summer parties
Summer is the time for parties. Check what styling to choose for a party with loved ones!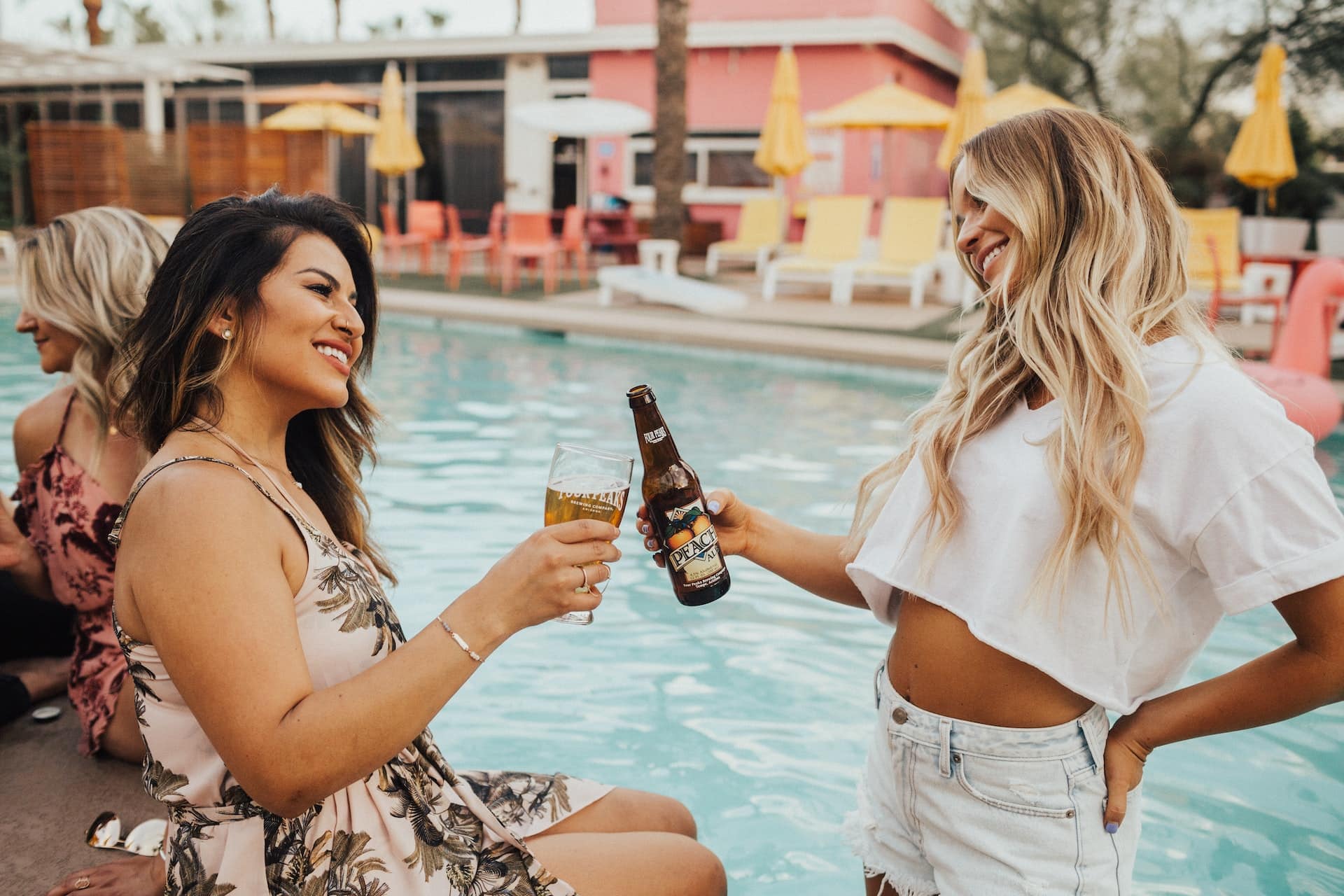 Summer is the perfect time of year for party people. The weather then is conducive to holding parties and meeting with friends. It is also a great opportunity to experiment with styling and put on beautiful clothes. In this article you will find out what styles work for summer parties.
Floral dresses
A floral dress is the perfect garment for many occasions. It will work great at a summer party. It will allow you to keep the summer atmosphere and will certainly add to your charm. There are many floral dresses available on the market – from long and elegant ones to everyday ones. Such a dress will look great paired with delicate sandals on a pole and a small braided handbag.
Short top and shorts
This styling is very classic and suitable for many occasions. With the right choice of top and shorts you will look unique. Decide on a colorful top – after all, summer is all about colors! Shorts can be classic denim, but also black or other. You can put the whole thing together with sneakers and a small backpack, but also with stilettos and a handbag. The choice is yours, and you are only limited by your imagination!
Long skirt and shirt
This is an elegant and classy styling. It will be suitable for more formal occasions. If you have a white shirt in your closet, then go to the store and buy a long skirt to go with it. Ideally, it should have an intense color. Maxi skirts are great for parties. Wear stilettos or espadrilles with it. Complete the whole look with a small handbag, which will be the icing on the cake.
Suits
For a formal occasion, a suit will also be great. This is an ideal choice not only for men, but is becoming increasingly popular among women. This season, suits are a hot trend. As you can probably guess – it is best to bet on styling in an intense color. For a colorful suit, beige stilettos are ideal. Pairing it with a small, elegant handbag can also be a good move.
T-shirt style dresses
T-shirt style dresses are perfect for a casual summer party. During the vacations there are no small number of them – barbecues, bonfires and house parties reign supreme. T-shirt dresses go perfectly with sneakers and a kidney thrown over the shoulder. To this you can confidently wear a denim katana or even a sweatshirt.
Floral jumpsuit
A floral jumpsuit is (like a floral dress) an ideal styling idea for a summer party. It can be even more comfortable than a dress, and just as stylish! This outfit, full of colors and patterns, will charm all the guests. What's more, it will look great in combination with delicate jewelry. Let your legs be emphasized by black or beige stilettos, and the whole thing will be completed by a tasteful handbag. Such styling is immediately associated with summer!
main photo: unsplash.com/Elevate
Ruby Ribbon Leggings and Shapewear – The Ultimate Combo For a Flawless Figure
If you're looking to flaunt your figure and still feel confident about it, you need shapewear and leggings from Ruby Ribbon! The revolutionary fabric makes your body look slimmer instantly and won't wear out after one wear like the way other shapewear might.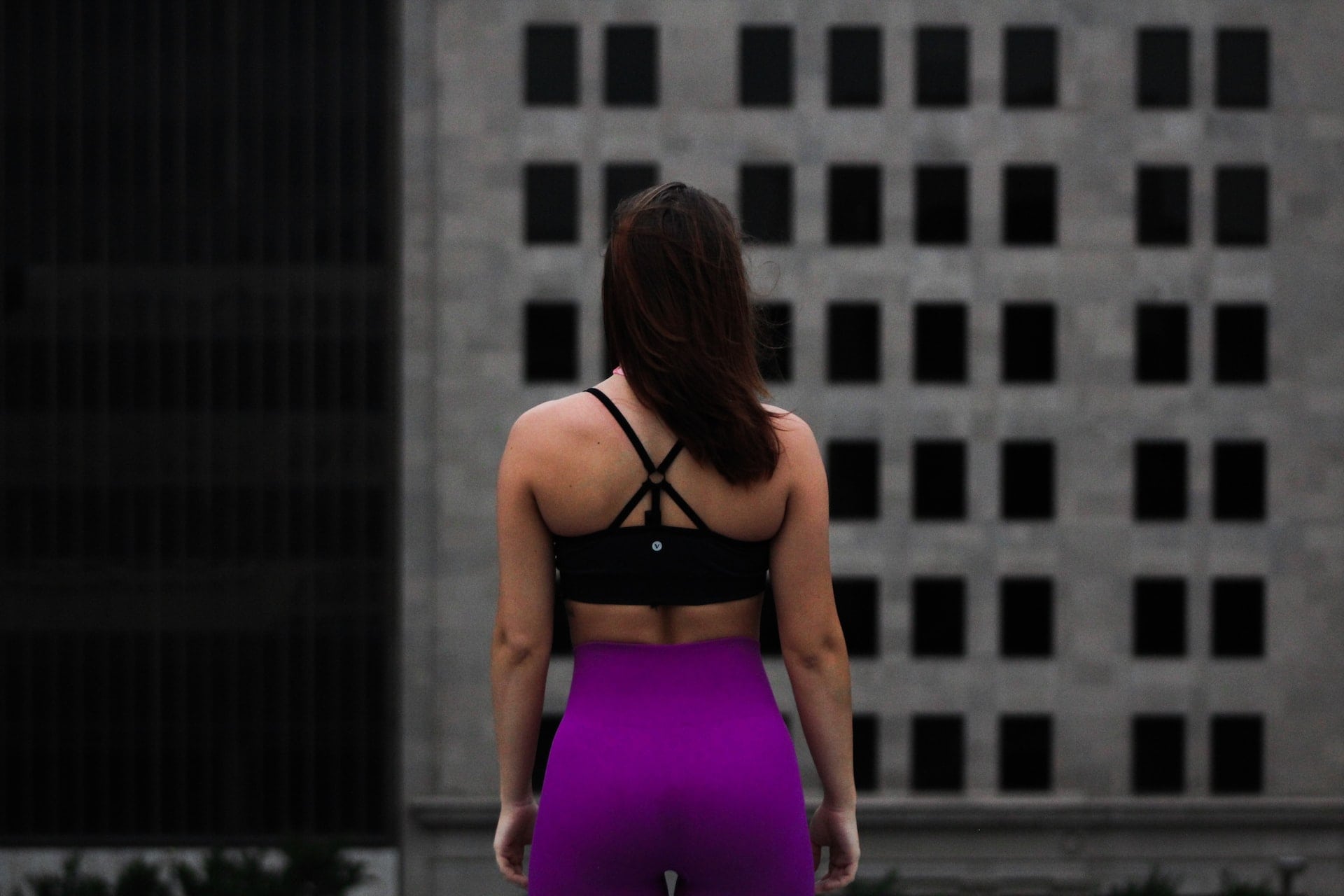 If you're looking to flaunt your figure and still feel confident about it, you need shapewear and leggings from Ruby Ribbon! The revolutionary fabric makes your body look slimmer instantly and won't wear out after one wear like the way other shapewear might.
Why it's so hard to find good leggings
If you've looked for countless hours searching for the perfect pair of leggings and come up empty-handed more times than you can count, then you know how it is. It's so frustrating! Why is it so hard to find good leggings? This sounds crazy but I feel confident when I wear my Ruby Ribbon camis or demiettes underneath my clothes. With their super soft material and a high waistline, they fit perfectly and make my figure look flawless every time. Ruby Ribbon is always right there with the latest fashion trends too which means there are tons of great styles to choose from. So now when you are out shopping for something new to wear, instead of looking through endless racks of leggings, just reach for Ruby Ribbon shapewear and voila! A perfect outfit in less than five minutes!
How to get seamless coverage in leggings
There's nothing quite like the feeling of slipping on a pair of leggings and knowing you look good. But sometimes, leggings can be unforgiving. If you're looking for a way to get seamless coverage in leggings, we've got the perfect solution: Ruby Ribbon Camis. The Ruby Ribbon Camis is made from cotton-poly fabric that holds everything in place, which means no more worries about muffin tops or dreaded wedges. It also has side panels that hold up high-waisted bottoms so they don't ride down when you walk. The Ruby Ribbon Demiette is the newest product! With its wide band to cover your backside and super soft fabric that feels great against your skin, the demiette helps keep all your curves under wraps. So go ahead and wear those sexy cutout jeans or strappy sandals with confidence because with Ruby Ribbon by your side, you'll always feel beautiful!
Why we can't live without shapewear
1. There's nothing like the feeling of slipping on a pair of shapewear leggings and knowing that your figure will look flawless all day long.
2. Shapewear smooths out any lumps and bumps, giving you a streamlined silhouette that looks great in everything from fitted dresses to relaxed jeans.
3. And when it comes to finding the perfect shapewear, Ruby Ribbon has got you covered with their selection of Demiettes.
4. Demiettes are basically like Spanx on steroids, providing targeted support and shaping where you need it most.
5. They're made from a comfortable compression fabric that feels soft against your skin, yet firm enough to give you the support you need.
Different types of leggings to choose from
There are so many different types of leggings to choose from these days. If you're looking for something that will give you a little extra support and shaping, then Ruby Ribbon leggings are the way to go. They come in a variety of colours and styles, so you're sure to find the perfect pair for your figure. And if you want even more shaping and support, pair your leggings with a Ruby Ribbon Demiette. You'll love the way you look! These outfits come in different shades and shapes so that you can customize them just for yourself. With Demiette's revolutionary designs, it's like wearing a piece of modern art while at work or around town. The Ruby Ribbon Demiette is designed to sculpt your body, shape your waistline and smooth away any problem areas on those trouble spots like the dreaded back bulge–all while maintaining breathability throughout wear.
main photo: unsplash.com/Parker Mauk