What fragrance notes work best in summer?
Looking for the perfect perfume for summer? Check out our suggestions!
You need about 3 min. to read this post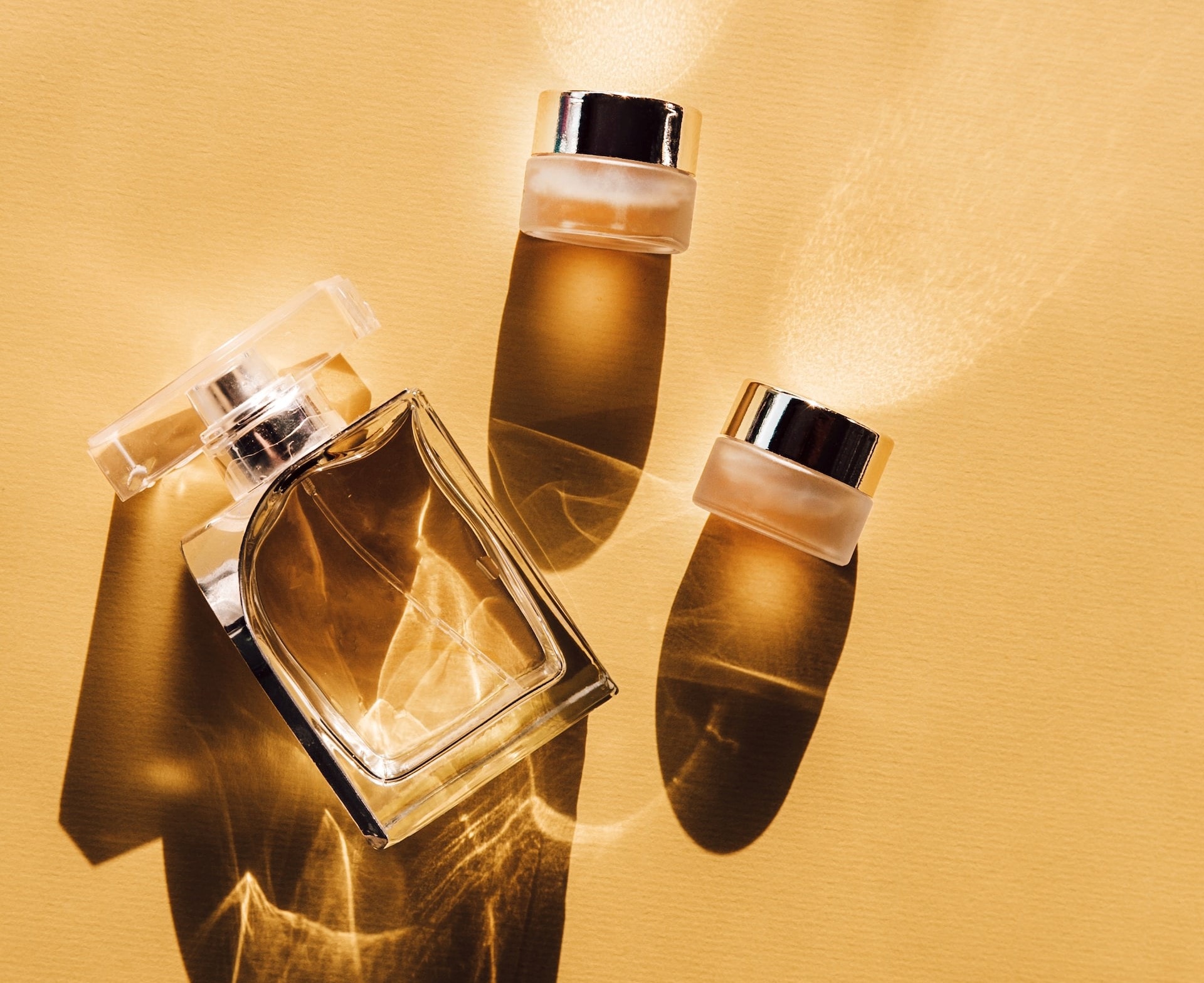 When it's hot outside the window and the sun's rays break through the windows, we start to smell certain fragrances more intensely. These include the smell of violets, freshly cut grass or rain. And what perfume will be perfect for summer? You can find out in this article.
1. Bruno Banani Woman
Our first suggestion should interest those who do not want to ruin their wallet by buying perfume. The Bruno Banani Woman fragrance is characterized by the scent of freesia with a vanilla finish. Thanks to these two fragrance notes, this perfume is an ideal lightweight proposal for summer.
2. Gucci Rush
The next perfume we presented is a slightly more expensive option, but well worth investing in. It's a strongly floral fragrance that evokes summer evenings spent outdoors with loved ones. In addition to the scent of freesia, oriental notes of coriander and patchouli stand out, and are complemented by the fresh scent of peach. Rush belongs to the sweet type of perfume.
3. Chloe Chloe
This perfume is incredibly popular and well-liked. They are very feminine, and the juxtaposition here of peony and rose was a hit. They also have delicate notes of lychee, lily of the valley and magnolia, which makes them associated with hot summer!
4. Marc Jacobs Daisy
The very sight of a flacon decorated with flowers makes us think of spring and summer! We are talking about the Daisy line of fragrances from Marc Jacobs. Intense floral, yet delicate and casual fragrance is a perfect choice for the summer season.
5. Miss Dior 
Christian Dior's love of flowers led to the creation of this wonderful fragrance. It brings to the fore notes of peony with damask rose combined with bergamot. The composition is completed with notes of musk. Can you imagine a more beautiful fragrance for summer?
6. Giorgio Armani Si Intense
This is a very sensual and intense proposition, which is perfect for summer evening outings and parties, and for those slightly bolder women also for everyday wear. In this fragrance, black currant nectar plays the first fiddle. In addition, the aroma of rose from the Turkish province and davana oil are perceptible. The whole is completed by a note of subtle vanilla from Madagascar.
7. Dolce & Gabbana Dolce Rose
Do we have any rose fragrance lovers here? If so, this fragrance will be perfect for them! The Dolce Rose proposal is famous for its main fragrance note, which is rose. Next to it, you can sense musk, magnolia petals and many fruits, for example, peach and tangerine. The whole is perfectly matched with a beautiful bottle, on which we can find a red rose and a black bow.
8. Shiseido Ginza
Our last suggestion will be perfect for lovers of sweet perfumes. The scent of pomegranate with a pinch of pink pepper combined with floral notes of jasmine, magnolia and orchid is perfect for summer. The perfume is delicate and crisp, yet not obvious. 
main photo: unsplash.com/Birgith Roosipuu
What a women's watch on a bracelet goes with
Whether you are looking for the perfect finishing touch for your outfit, or a timeless accessory that will last for years, a women's watch on a bracelet can be a perfect choice.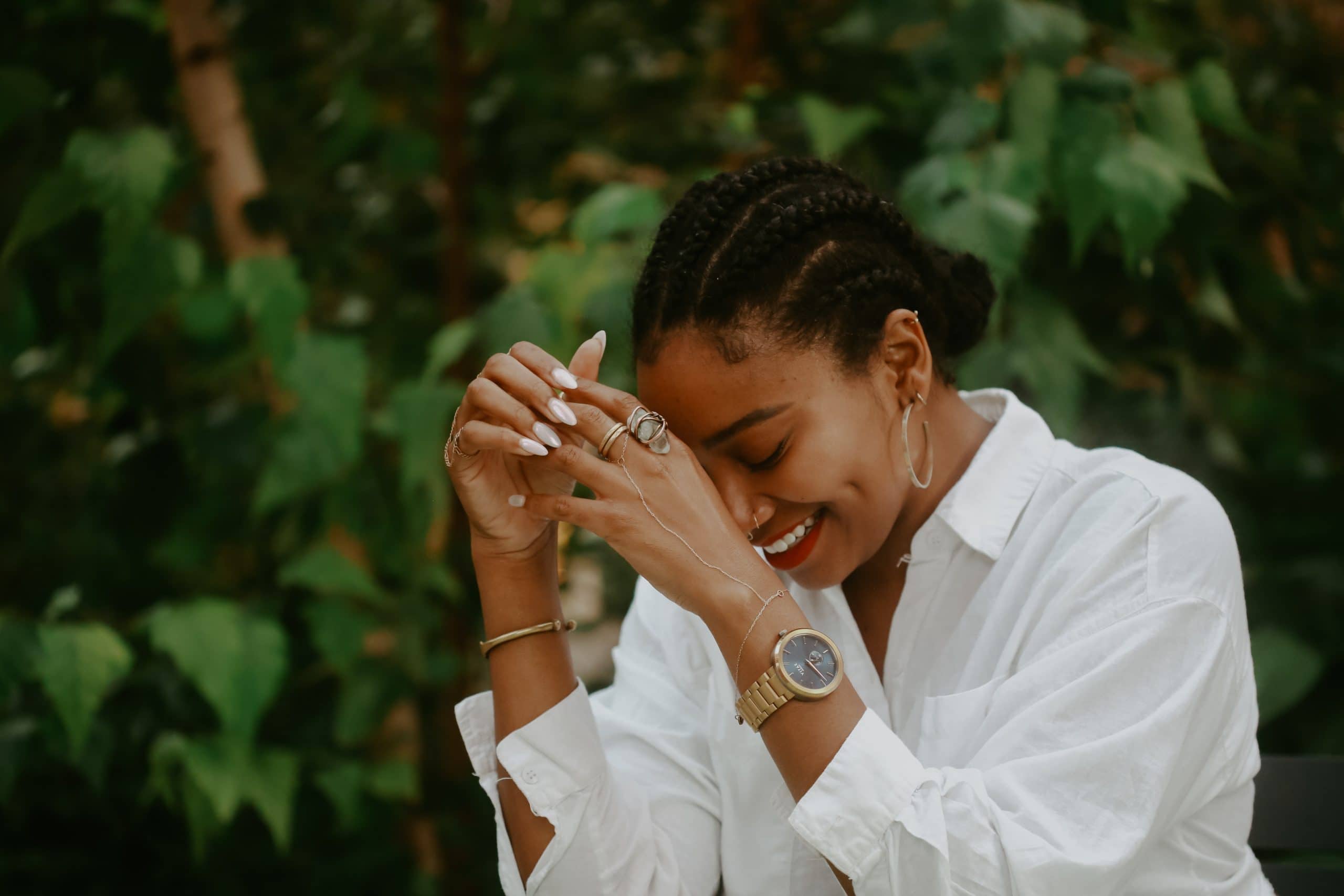 Whether you are looking for the perfect finishing touch for your outfit, or a timeless accessory that will last for years, a women's watch on a bracelet can be a perfect choice. Let's explore what goes with a women's watch on a bracelet to ensure you make the right choice for your style. From color choices to design features, there are plenty of options to consider when selecting the perfect watch. So let's dive in and discover what a women's watch on a bracelet goes with.
(more…)
We are looking at Versace perfumes. What fragrance should you choose for yourself?
Versace brand has conquered the perfume market. Check out which fragrance to choose for yourself!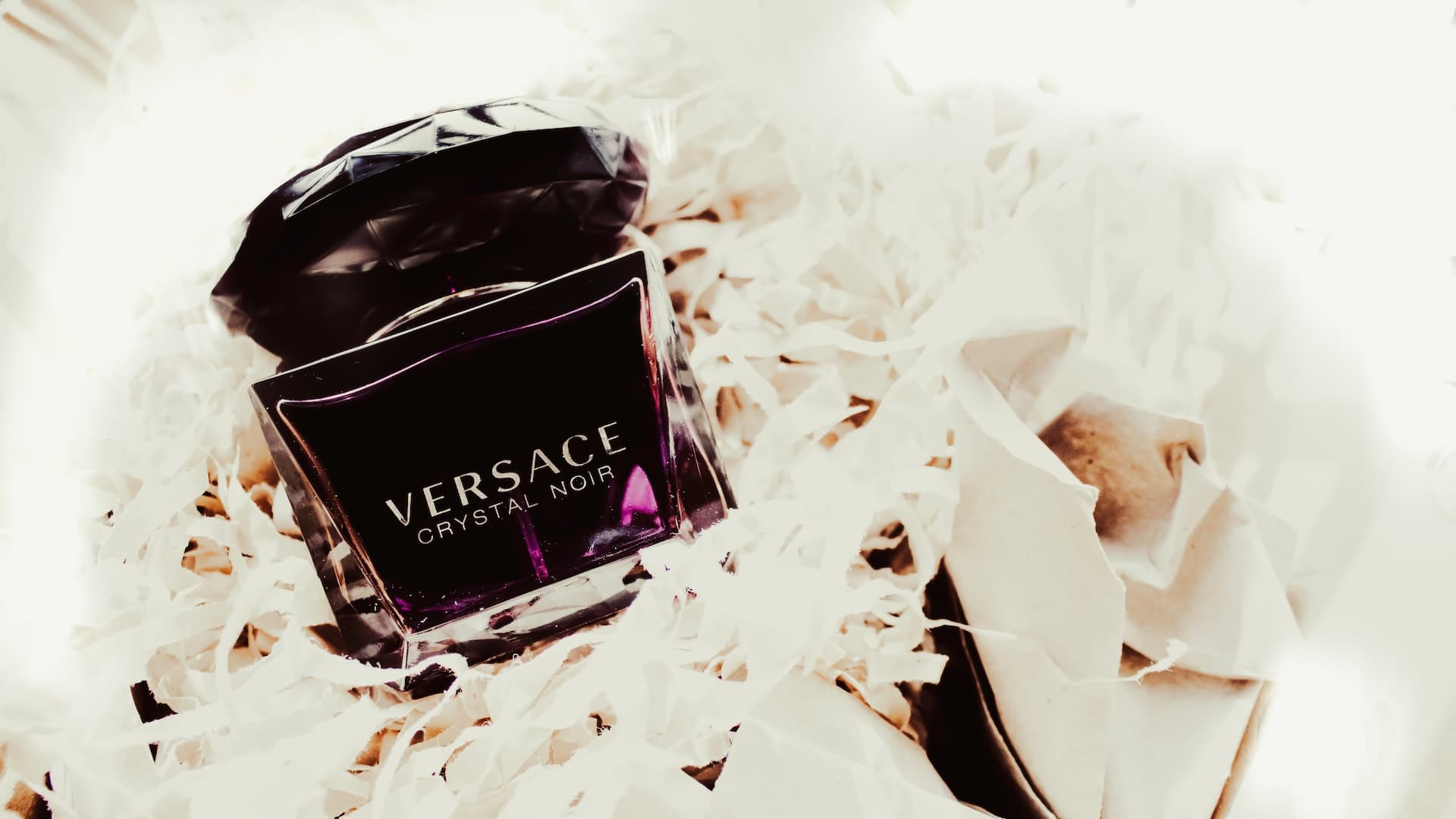 Perfume is a part of the beauty bag that women love. It's a great gift idea for many occasions, but also a great way to make your day more pleasant. Because which of us doesn't like to smell a beautiful fragrance on ourselves? One of the most popular and recognized perfume brands is Versace perfume. What is the best one to choose for yourself? Find out by reading the following article!
Versace perfume – is it a suitable gift idea?
The Versace perfume brand is known all over the world. It is appreciated in many other industries, such as the fashion market. However, it is mainly perfume that many women associate it with. Is a flacon full of fragrance from Versace a good idea for a gift? The answer is obvious – by all means yes! Anyone gifted with such a gift should be satisfied. And it will be nice to go to a party knowing that you can use Versace perfume!
Which Versace perfume to choose?
Unfortunately, it will not be an easy choice. Due to the fact that the brand has many beautiful fragrances in its offer, and each of them is characterized by originality and durability, you will have to spend a few moments on the choice. Below you will find a summary of the fragrances that we think are the most beautiful.
Versace Eros Pour Femme EdP
This is the kind of fragrance that combines accords of white flowers and lemon in honey. It is a sweet fragrance, but not suffocating, and remarkable. Versace Eros Pour Femme EdP perfume is one of the most common and popular fragrances from the brand for women. Its durability is more than 5-6 hours, and the main fragrance notes what lemon, bergamot and pomegranate. Next to them stand jasmine and peony, as well as sandalwood and musk.
Versace Crystal Noir EdP
This is a perfume loved by women! Their fragrance is very intense and you can smell spices in it. Its main fragrance notes are coconut, ginger and cardamom. Next to them we have orange blossom and peony and sandalwood. The whole is completed with the aroma of musk. This perfume can last up to 7-8 hours. This is definitely a fragrance for bold and unconventional women who are not afraid of challenges. One thing is certain – using Versace Crystal Noir EdP perfume you will not avoid questions among loved ones, and maybe even strangers, sounding: And what is this wonderful fragrance? 
Versace Versense
This is the kind of fragrance that evokes spring and summer. By design, it is meant to stimulate all the senses. It is a crisp aroma, but not boring. It will be a great choice for women who like citrus. Its main fragrance notes are bergamot and green mandarin. They are complemented by fig, jasmine and lily. There is also room for sandalwood and musk. This is a light but long-lasting perfume! They can last on the skin for several hours.
main photo: unsplash.com/Mishaal Zahed
How to style cowboy boots? They will still be hot in autumn!
Cowboy boots are a type of footwear that will be fashionable in the fall season. Check out what to pair them with to look great!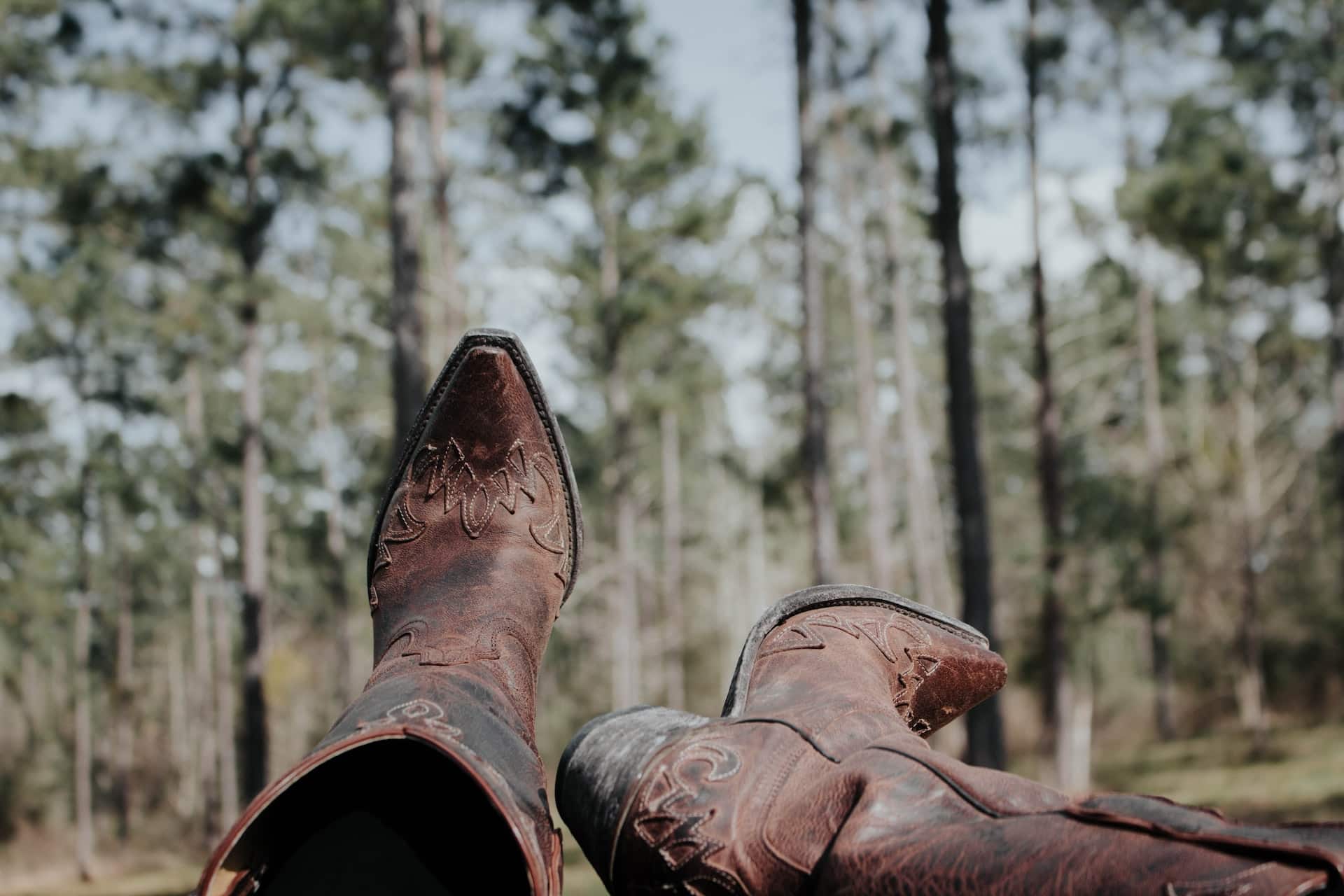 Cowboy boots are a type of footwear that once in a while comes back into fashion. This is what happened this season – cowboy boots are hot again! These boots add character to styling. You can love them or hate them. However, it is worth looking at cowboy boots and the styles of which they are a part. Maybe you, too, will be convinced to them. In this article you will learn how to style cowboy boots.
Heeled cowboy boots and dresses
Cowboy boots look great when paired with airy clothes. They will look especially good with an autumn dress. Cowboy boots will go well with all kinds of dresses and skirts this season. They will be a good option for a short dress, because thanks to the heels they will optically lengthen your legs and make you look taller. They are also a great idea for maxi dresses – thanks to the heels, the material will not drag on the ground, and you will be comfortable. Cowboy boots look elegant and stylish, so any type of dresses will like them, whether it is an airy, evening or sporty creation.
Cowgirls paired with a pleated skirt
Pleated skirt is a hit this fall. How about juxtaposing it with cowboy boots? It can be a great combination. Black pleated skirt midi version, colorful blouse and black cowboy boots. All complemented by an elegant handbag and sensational makeup. Such styling will look extravagant, and at the same time beautiful and fashionable.
Cowboy boots and pants
You can also wear cowboy boots to a styling in which the main fiddle is played by pants. However, it is better to choose fitted ones, because mom jeans or other wide-legged pants can take away from the charm of cowgirls. It is best to combine black or brown boots with black pants. Let a white T-shirt or shirt and a denim katana complete the look. Combine this with abundant jewelry and delicate makeup and your styling for an autumn outing is ready!
Cowboy boots go well with a trench!
Trench is a closet item that almost every woman has in her closet. This type of garment looks great in combination with cowboy boots. If you choose a camel coat and boots in shades of brown and beige, you will look insane. What's more, the whole thing will be in keeping with this season's trends. You can complete the styling with your favorite shopper bag.
What color shoes to choose?
Until a few years ago, everyone repeated the same rule – shoes must be the same color as the handbag and belt. Today we already know that it doesn't work that way! Each of these accessories can be in a different color, and it still has the right to look good. It all depends on what you put on, what kind of jewelry and makeup you wear. Black platform shoes will look quite heavy. Keep this in mind, so as not to unnecessarily overload your styling. 
main photo: unsplash.com/Rachel Coyne