What fragrance notes work best in summer?
Looking for the perfect perfume for summer? Check out our suggestions!
You need about 3 min. to read this post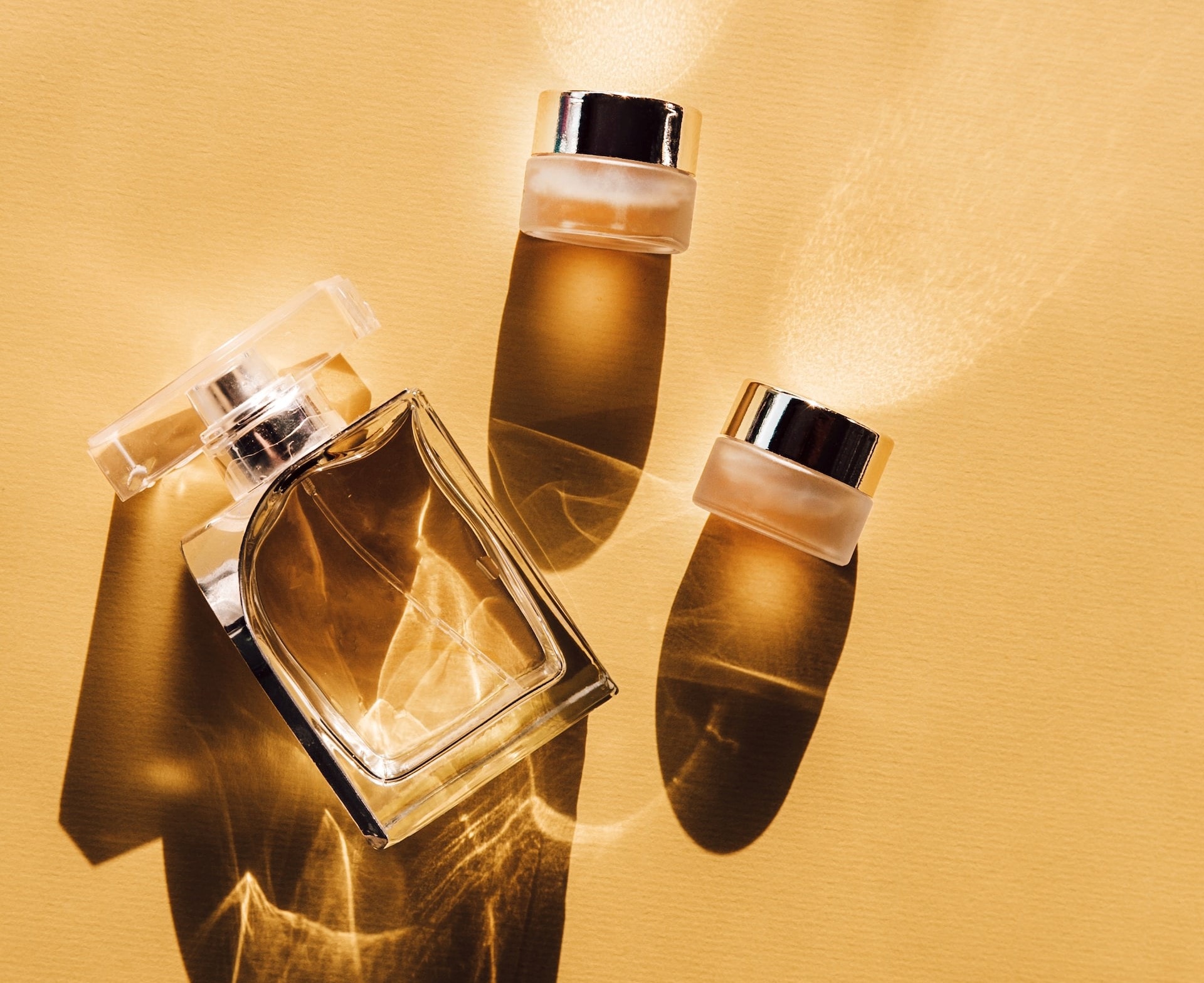 When it's hot outside the window and the sun's rays break through the windows, we start to smell certain fragrances more intensely. These include the smell of violets, freshly cut grass or rain. And what perfume will be perfect for summer? You can find out in this article.
1. Bruno Banani Woman
Our first suggestion should interest those who do not want to ruin their wallet by buying perfume. The Bruno Banani Woman fragrance is characterized by the scent of freesia with a vanilla finish. Thanks to these two fragrance notes, this perfume is an ideal lightweight proposal for summer.
2. Gucci Rush
The next perfume we presented is a slightly more expensive option, but well worth investing in. It's a strongly floral fragrance that evokes summer evenings spent outdoors with loved ones. In addition to the scent of freesia, oriental notes of coriander and patchouli stand out, and are complemented by the fresh scent of peach. Rush belongs to the sweet type of perfume.
3. Chloe Chloe
This perfume is incredibly popular and well-liked. They are very feminine, and the juxtaposition here of peony and rose was a hit. They also have delicate notes of lychee, lily of the valley and magnolia, which makes them associated with hot summer!
4. Marc Jacobs Daisy
The very sight of a flacon decorated with flowers makes us think of spring and summer! We are talking about the Daisy line of fragrances from Marc Jacobs. Intense floral, yet delicate and casual fragrance is a perfect choice for the summer season.
5. Miss Dior 
Christian Dior's love of flowers led to the creation of this wonderful fragrance. It brings to the fore notes of peony with damask rose combined with bergamot. The composition is completed with notes of musk. Can you imagine a more beautiful fragrance for summer?
6. Giorgio Armani Si Intense
This is a very sensual and intense proposition, which is perfect for summer evening outings and parties, and for those slightly bolder women also for everyday wear. In this fragrance, black currant nectar plays the first fiddle. In addition, the aroma of rose from the Turkish province and davana oil are perceptible. The whole is completed by a note of subtle vanilla from Madagascar.
7. Dolce & Gabbana Dolce Rose
Do we have any rose fragrance lovers here? If so, this fragrance will be perfect for them! The Dolce Rose proposal is famous for its main fragrance note, which is rose. Next to it, you can sense musk, magnolia petals and many fruits, for example, peach and tangerine. The whole is perfectly matched with a beautiful bottle, on which we can find a red rose and a black bow.
8. Shiseido Ginza
Our last suggestion will be perfect for lovers of sweet perfumes. The scent of pomegranate with a pinch of pink pepper combined with floral notes of jasmine, magnolia and orchid is perfect for summer. The perfume is delicate and crisp, yet not obvious. 
main photo: unsplash.com/Birgith Roosipuu
A Journey Through Modern Festival Styles
The evolution of festival attire is astounding. From the boho dresses of yesteryears to the cyberpunk-inspired aesthetics of today, festival wear tells a story of our generation.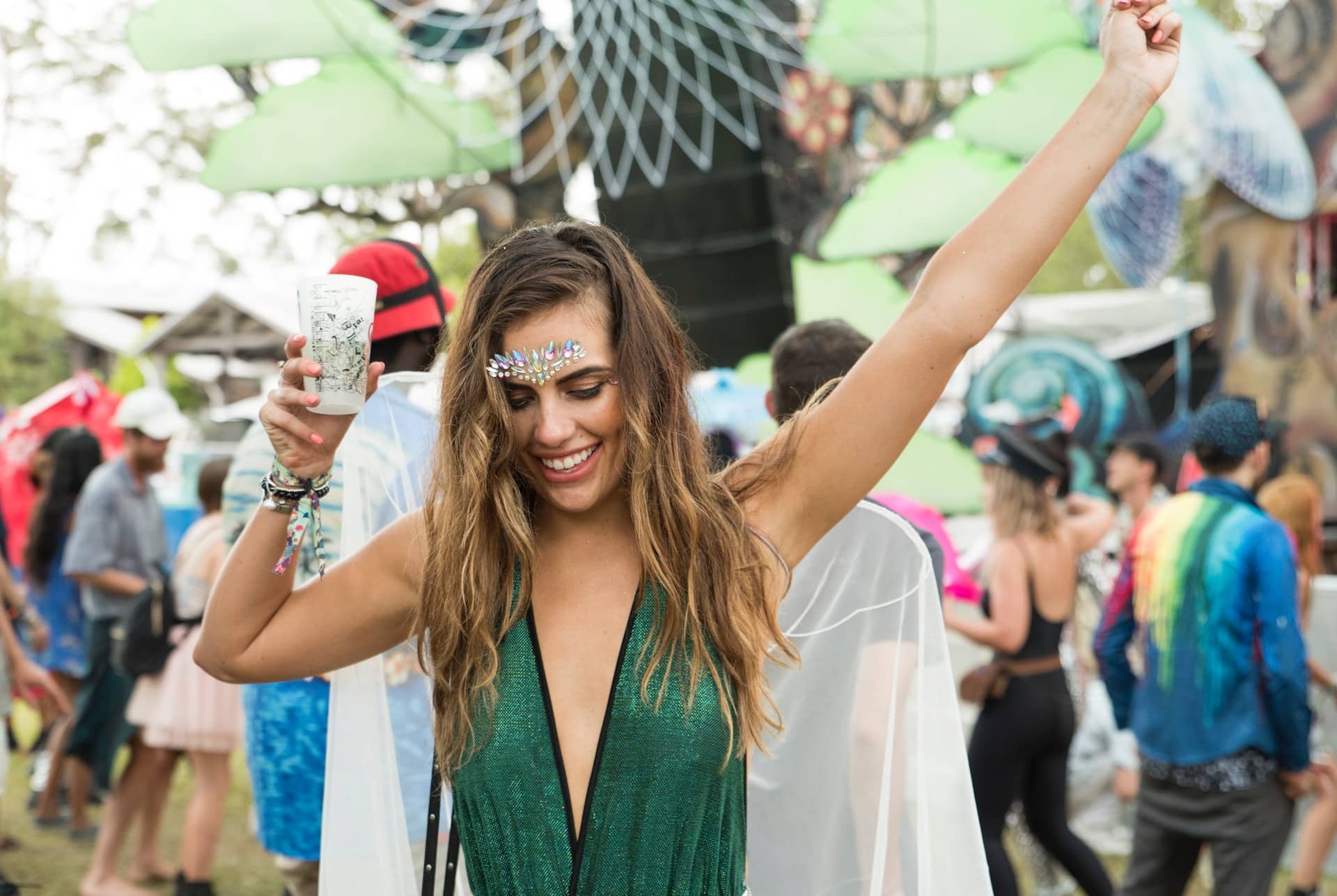 What Defines The Modern Festival Style?
The evolution of festival attire is astounding. From the boho dresses of yesteryears to the cyberpunk-inspired aesthetics of today, festival wear tells a story of our generation. One crucial element at the core of modern styles is holographic platform boots. These eye-catching shoes are not just about adding inches; they represent the amalgamation of vintage glam with futuristic vibes.
Are Neon Colors the New Black?
Visit any significant festival, and you'll be met with a dazzling array of neon. It seems as if the attendees have unanimously decided to light up the venue with their clothes. Be it neon crop tops, flashy biker shorts, or luminescent accessories, the bold statement is clear: color is in! This move away from traditional hues and towards bolder, brighter shades has set the tone (literally!) for modern festival styles.
Accessories: More Than Just Adornments?
We usually picture earrings, bracelets, and necklaces when we think of accessories. But, in today's festival scene, accessories have evolved into essential style statements. Here's a glimpse:
Holographic platform boots: While not the central focus, these boots are the unsung heroes that tie the entire look together.
LED Masks: Lighting up the night and adding a mysterious aura.
Pixelated Sunglasses: An ode to the tech age, blending retro and futuristic elements.
How Sustainable Fashion is Shaping Festival Styles
With the growing awareness around environmental concerns, festival goers are now keen on sustainable options. Brands quickly catch up, offering clothes made from recycled materials, organic fabrics, and eco-friendly dyes. It's not just about looking good; it's about feeling good regarding our choices. The emphasis on sustainability is no longer a niche; it's a substantial part of the modern festival styles narrative.
The Power of Tech in Festival Fashion
As technology becomes an intrinsic part of our lives, it's no surprise that it's making its way into festival fashion. We see clothes that sync with music, responsive LED outfits, and even VR-ready accessories. Integrating tech in fashion isn't just a gimmick; it's reshaping how we express ourselves. Festivals, being the epicenters of creativity and expression, are the perfect grounds for these tech-infused style experiments.
The Retro Revival: Why Old is Gold?
While discussing future-forward fashion, it's impossible to ignore the revival of retro styles. Crop tops, flared pants, and oversized sunglasses – it's like the '70s and '80s never left! But there's a twist: now, these retro pieces are often paired with contemporary items. Imagine combining those vintage flared pants with holographic platform boots. It's a fusion that epitomizes the spirit of modern festival styles.
In Conclusion
Modern festival styles are not just about dressing up for an event; they reflect our times. A mix of tech, sustainability, bold colors, and a dash of nostalgia, today's festival fashion is a testament to our ever-evolving sense of style. Whether you're stepping out in holographic platform boots or lighting up the night with LED accessories, remember – it's all about self-expression. Embrace the vibes and let your festival style tell your story.
Main photo: Globelet Reusable/unsplash.com
Sponsored text
The Pave Diamond series: The most elegant accessories for your dress
Pave Diamond series offers a wide variety of stunning pieces that will make your outfit sparkle and shine.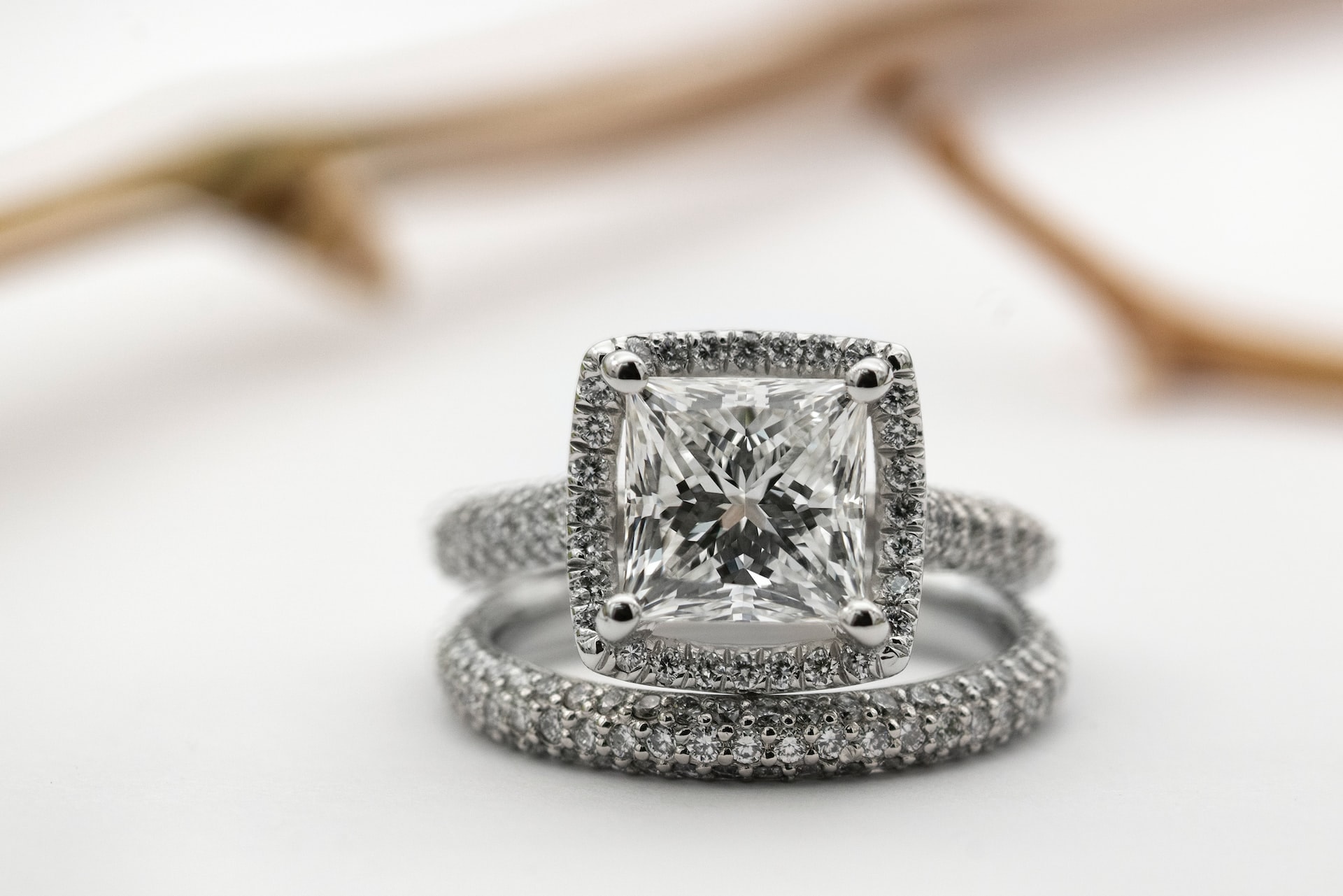 Pave Diamond series offers a wide variety of stunning pieces that will make your outfit sparkle and shine. Whether you're looking for a pair of earrings, a necklace, or a bracelet, you'll find it here. With so many options, you can be sure to find something to fit your style
The origin of the Pave Diamond
The Pave Diamond series is one of the most elegant and timeless accessories for any special occasion. Pave diamonds, also known as French-cut diamonds, have a long and illustrious history. They originated in the late 18th century, when jewelers developed a technique that allowed them to place small diamonds closely together. This technique was then known as "pavé," which is French for "pavement." The resulting look is one of beauty, elegance and sparkle.
Pave diamonds are used in a variety of different pieces, such as earrings, necklaces and rings. This style of diamond has become increasingly popular over the years and is now a staple of the jewelry industry. The traditional cut of a pave diamond is round, though there are many variations on this classic look. These variations include princess, baguette and marquise cuts. Whatever the shape or size, these dazzling gems bring an extra bit of sparkle to any piece of jewelry.
How to choose the right accessory
When you are looking for the perfect accessory to complete your elegant dress, you want to make sure that you choose the right one. To help you with your decision, here are a few things to consider when choosing the right Pave Diamond accessory:
1. Color: Consider the color of the dress you're wearing and match it with the color of the Pave Diamonds. Whether you choose pink, yellow, or white diamonds, you want them to contrast or complement the dress color.
2. Size: The size of the diamond can also affect the overall look of your ensemble. Pick something that is proportionate to the size of your dress and will not overpower it.
3. Setting: The setting of your diamond will determine the style and type of look you're trying to achieve. From classic solitaires to pave settings, be sure to pick something that suits your individual style.
4. Quality: Be sure to purchase a quality piece of jewelry by checking the carat weight and clarity of the stone. High-quality Pave Diamonds will be more expensive but they are worth it because they will last longer and look better.
Main photo: Sabrianna/unsplash.com
Sponsored text
How to make a bracelet with Swarovski crystal beads
Who doesn't love a bracelet that is beautiful and can be used as a sparkly accessory? If so, you should try making a bracelet with Swarovski crystal beads.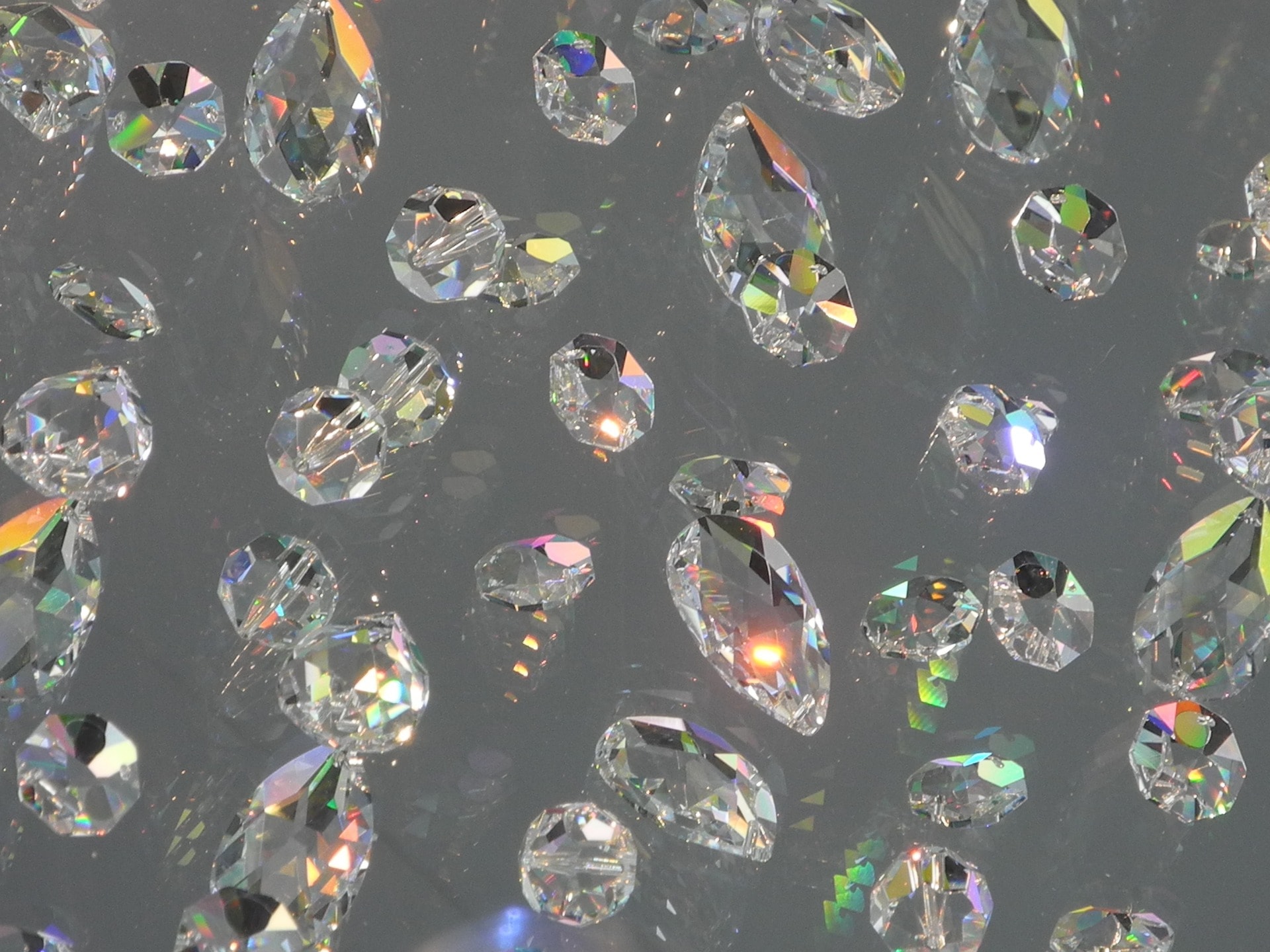 Who doesn't love a bracelet that is beautiful and can be used as a sparkly accessory? If so, you should try making a bracelet with Swarovski crystal beads. These shimmering beads are perfect for creating a one-of-a-kind piece of jewelry that will surely turn heads. With just a few simple steps and some Swarovski crystal beads, you can craft a dazzling bracelet you'll love wearing.
(more…)