The Best Scrubs for Women Working in Medical Facilities
When it comes to finding the best womens scrub tops for women working in medical facilities, there are a few factors to consider.
You need about 3 min. to read this post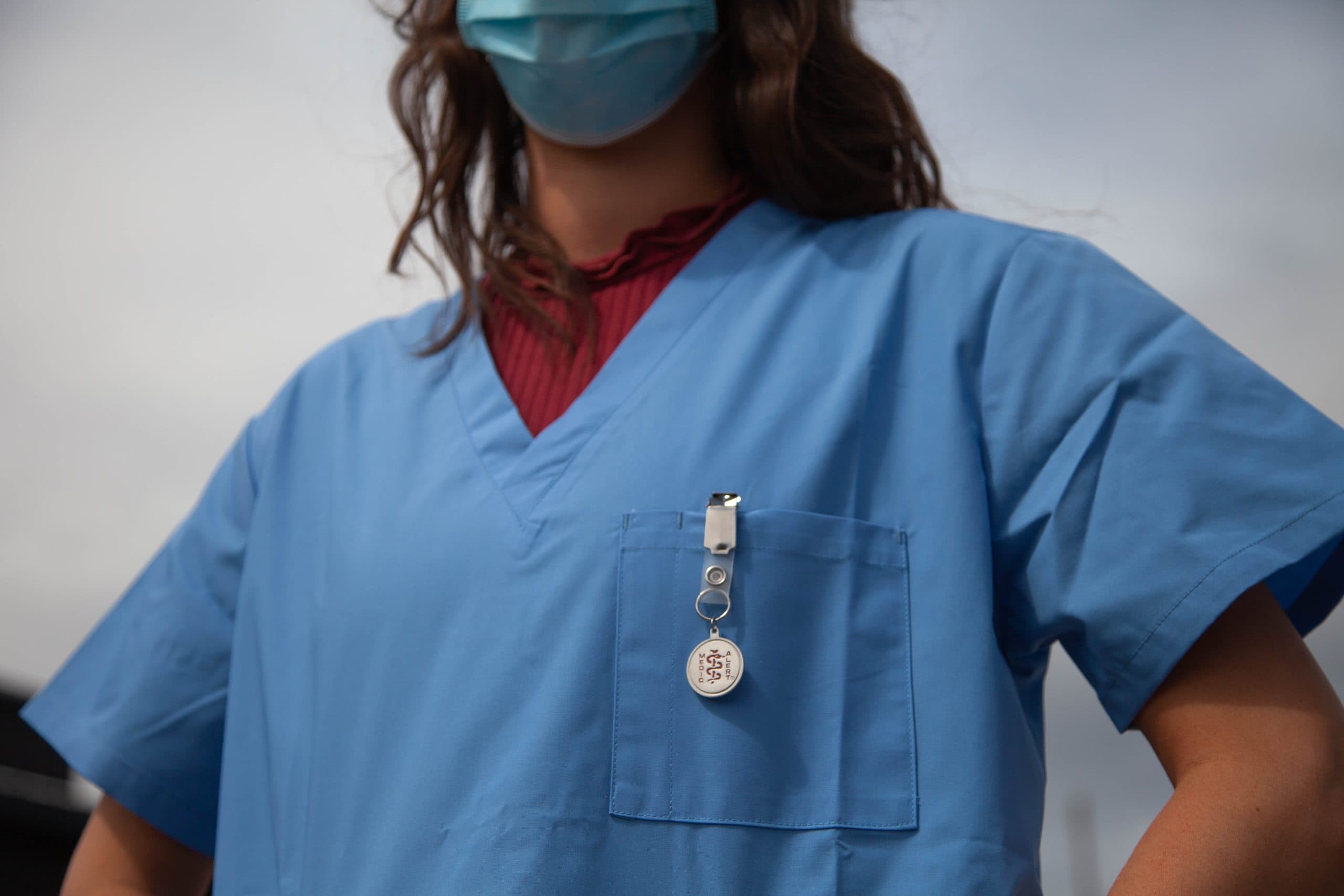 When it comes to finding the best womens scrub tops for women working in medical facilities, there are a few factors to consider. Comfort and durability should be at the top of the list, as well as style and fit.
The Importance of Wearing the Right Scrubs
When working in a medical facility, wearing the right scrubs is essential to maintain a professional appearance and keep yourself safe. It's important to remember that medical scrubs are more than just uniforms; they serve as protective gear and help to keep you and your patients safe. They help prevent the spread of germs and bacteria and make sure that everyone is safe from any potential contaminants. The right kind of scrubs can also provide a level of comfort that helps make your job easier.
When it comes to choosing the right scrubs, there are a few things you should consider. First, look for scrubs that are made from lightweight, breathable fabrics like cotton or polyester blends. This will ensure that you don't get too hot while you're on the job. Second, make sure the fit is comfortable and not too tight or too loose. Lastly, find scrubs with pockets so that you have easy access to anything you may need on the job.
What to Look for When Buying Scrubs
When shopping for scrubs, it's important to consider both style and comfort. Depending on the type of medical facility you're working in, there may be specific requirements for what type of scrub you must wear. The standard unisex scrub set will include a top and pants, but if you're looking for something more unique, there are plenty of options.
When selecting the right style, you should look for something that's comfortable and easy to move in. Look for features such as stretchy fabric and drawstrings that provide a snug fit without sacrificing mobility. Additionally, make sure to choose a design with pockets or pouches so that you can easily store essential items like gloves, hand sanitizer, or writing utensils.
In terms of fabric, scrubs typically come in either cotton or polyester blends. Cotton is breathable and soft against your skin, making it a good choice for those who are sensitive to synthetic fabrics.
On the other hand, polyester blend fabrics tend to be more durable and wrinkle-resistant, making them an ideal choice for busy medical professionals.
Make sure to select a color that fits within the dress code of your medical facility. Most facilities opt for neutrals like navy blue, grey, black, or white, but there are also bolder colors available if you'd like to add a bit of flair to your work wardrobe.
Main photo: MedicAlert UK/unsplash.com
Sponsored text
A Journey Through Modern Festival Styles
The evolution of festival attire is astounding. From the boho dresses of yesteryears to the cyberpunk-inspired aesthetics of today, festival wear tells a story of our generation.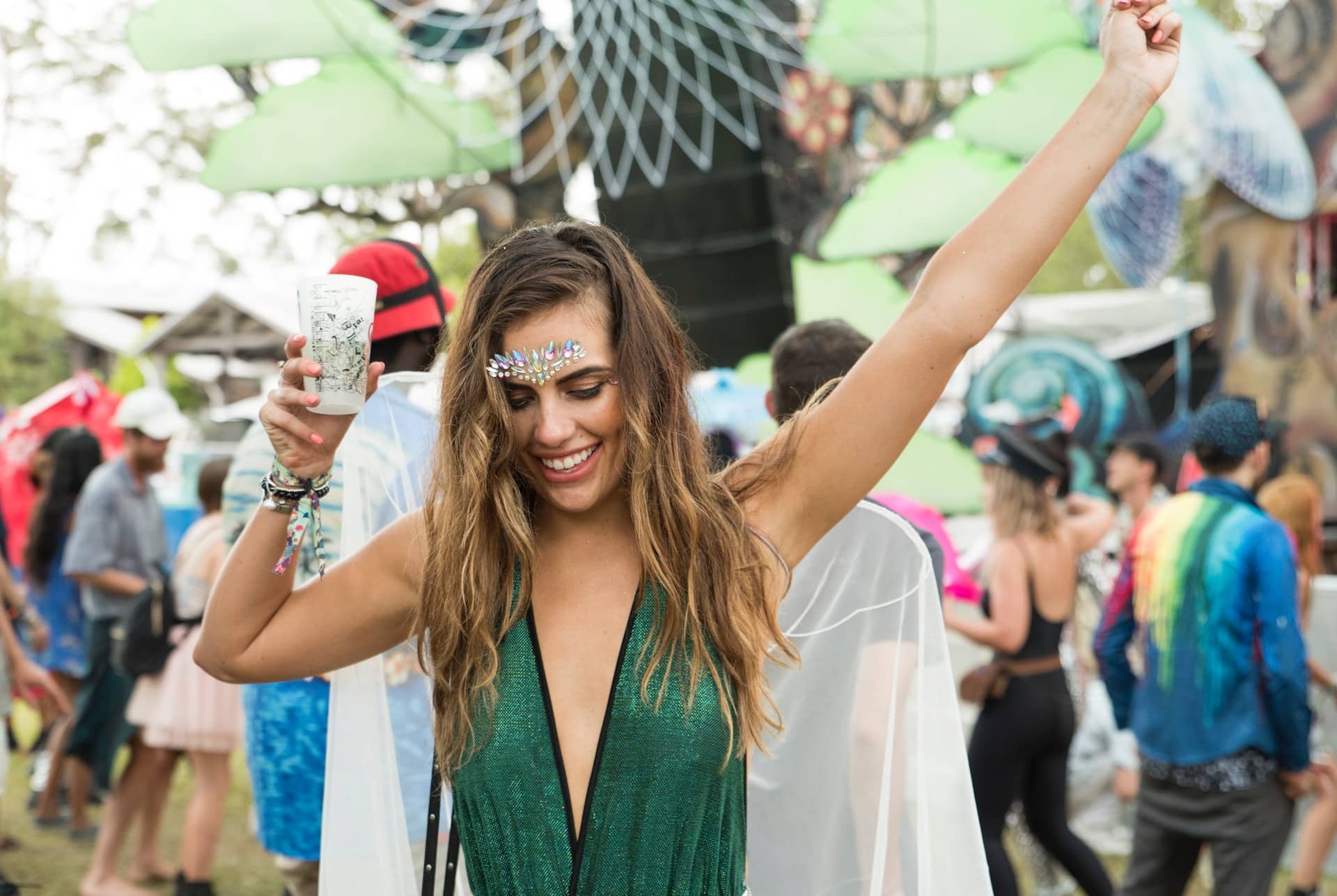 What Defines The Modern Festival Style?
The evolution of festival attire is astounding. From the boho dresses of yesteryears to the cyberpunk-inspired aesthetics of today, festival wear tells a story of our generation. One crucial element at the core of modern styles is holographic platform boots. These eye-catching shoes are not just about adding inches; they represent the amalgamation of vintage glam with futuristic vibes.
Are Neon Colors the New Black?
Visit any significant festival, and you'll be met with a dazzling array of neon. It seems as if the attendees have unanimously decided to light up the venue with their clothes. Be it neon crop tops, flashy biker shorts, or luminescent accessories, the bold statement is clear: color is in! This move away from traditional hues and towards bolder, brighter shades has set the tone (literally!) for modern festival styles.
Accessories: More Than Just Adornments?
We usually picture earrings, bracelets, and necklaces when we think of accessories. But, in today's festival scene, accessories have evolved into essential style statements. Here's a glimpse:
Holographic platform boots: While not the central focus, these boots are the unsung heroes that tie the entire look together.
LED Masks: Lighting up the night and adding a mysterious aura.
Pixelated Sunglasses: An ode to the tech age, blending retro and futuristic elements.
How Sustainable Fashion is Shaping Festival Styles
With the growing awareness around environmental concerns, festival goers are now keen on sustainable options. Brands quickly catch up, offering clothes made from recycled materials, organic fabrics, and eco-friendly dyes. It's not just about looking good; it's about feeling good regarding our choices. The emphasis on sustainability is no longer a niche; it's a substantial part of the modern festival styles narrative.
The Power of Tech in Festival Fashion
As technology becomes an intrinsic part of our lives, it's no surprise that it's making its way into festival fashion. We see clothes that sync with music, responsive LED outfits, and even VR-ready accessories. Integrating tech in fashion isn't just a gimmick; it's reshaping how we express ourselves. Festivals, being the epicenters of creativity and expression, are the perfect grounds for these tech-infused style experiments.
The Retro Revival: Why Old is Gold?
While discussing future-forward fashion, it's impossible to ignore the revival of retro styles. Crop tops, flared pants, and oversized sunglasses – it's like the '70s and '80s never left! But there's a twist: now, these retro pieces are often paired with contemporary items. Imagine combining those vintage flared pants with holographic platform boots. It's a fusion that epitomizes the spirit of modern festival styles.
In Conclusion
Modern festival styles are not just about dressing up for an event; they reflect our times. A mix of tech, sustainability, bold colors, and a dash of nostalgia, today's festival fashion is a testament to our ever-evolving sense of style. Whether you're stepping out in holographic platform boots or lighting up the night with LED accessories, remember – it's all about self-expression. Embrace the vibes and let your festival style tell your story.
Main photo: Globelet Reusable/unsplash.com
Sponsored text
The Perfect Italian Dresses for Every Woman's Style
There's no need to fly all the way to Italy in order to look like an Italian woman. Whether you're looking for casual clothing or business attire, there are plenty of fashionable Italian dresses for women made right here in the United States that can help you achieve that look.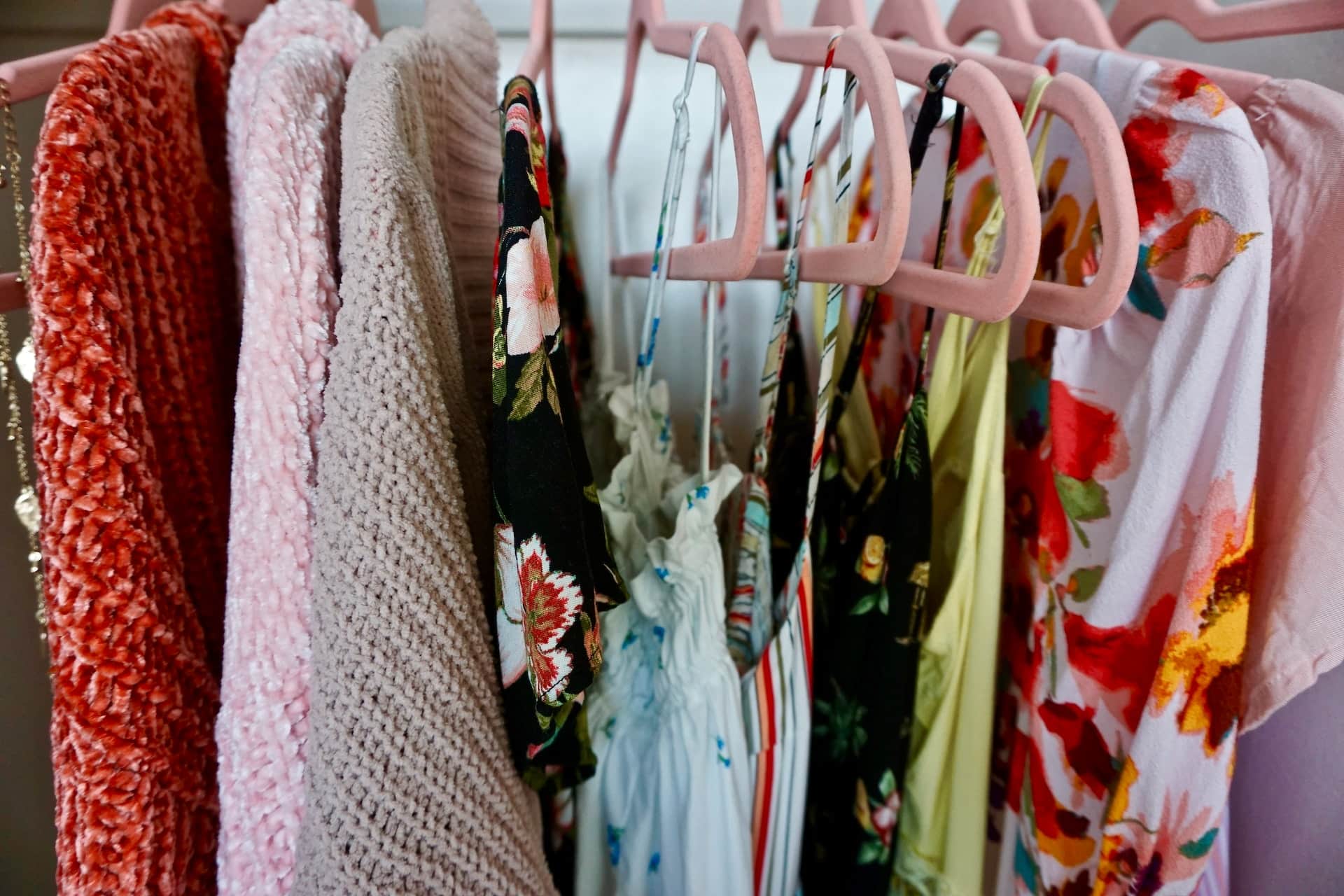 There's no need to fly all the way to Italy in order to look like an Italian woman. Whether you're looking for casual clothing or business attire, there are plenty of fashionable Italian dresses for women made right here in the United States that can help you achieve that look. Here are some tips on what kinds of Italian dresses will look best with your wardrobe and your body type, so you can try them out today!
What is the best style for your body?
It is not easy to find the perfect style that works best for your body. The first step is to figure out what shapes and styles you want to wear. Then it is about finding the right size, colour and fabric. There are many different styles of dresses that will work well on different body types, so even if you are a curvy woman who doesn't like tight clothing, there are options available. For example, A line dresses offer full skirts with fitted bodices and they work well with fuller figures.
I hope this blog post has given you some ideas of what styles may look good on you. If not, don't worry! Most women have trouble figuring out their ideal dress because they have such a wide variety of options. Keep in mind that one person may love something while someone else hates it!
What should you avoid wearing as an Italian dress?
Italians take their clothing very seriously. If you want to dress the part, it is important to know what not to wear. Jeans are never appropriate and flip-flops are always inappropriate, even on the beach. You should also avoid wearing anything that might be considered too casual or too formal. You should avoid tight clothes as well as clothes that are too lose fitting; instead, opt for outfits in between these two extremes. Be sure to look at your outfit from all angles before leaving your house! Lastly, do not forget your accessories such as jewelry and shoes!
What colours should you use in your dress?
One of the most common questions that women ask when looking for a dress is, What colour should I choose? Black and white are two of the most popular colour options. However, there are many different colours to choose from. How can you find the perfect colour? First, consider your skin tone. Pale skin looks great in pastel colours while darker skin complements rich and bold colours well. Second, think about what type of event you will be attending. A black or white dress is perfect for a funeral while an orange or red dress would make you stand out at a party.
How to buy an Italian dress online?
Buying an Italian dress online is a great way to find the perfect dress for any occasion. You can browse photos of dresses on designer websites and read reviews from other buyers to help you make a decision. When purchasing a dress, it is also important to take into account your body type and the type of event that you are attending. For instance, if you are looking for a bridesmaid dress, consider your height and weight as well as your friend's body type. The same goes for finding a prom or cocktail party dress – how tall are you? Do you have curves? What colour hair do you have? Be honest with yourself when answering these questions and try on some different styles before making your final selection.
main photo: unsplash.com/Amanda Canas
Styles that work for summer parties
Summer is the time for parties. Check what styling to choose for a party with loved ones!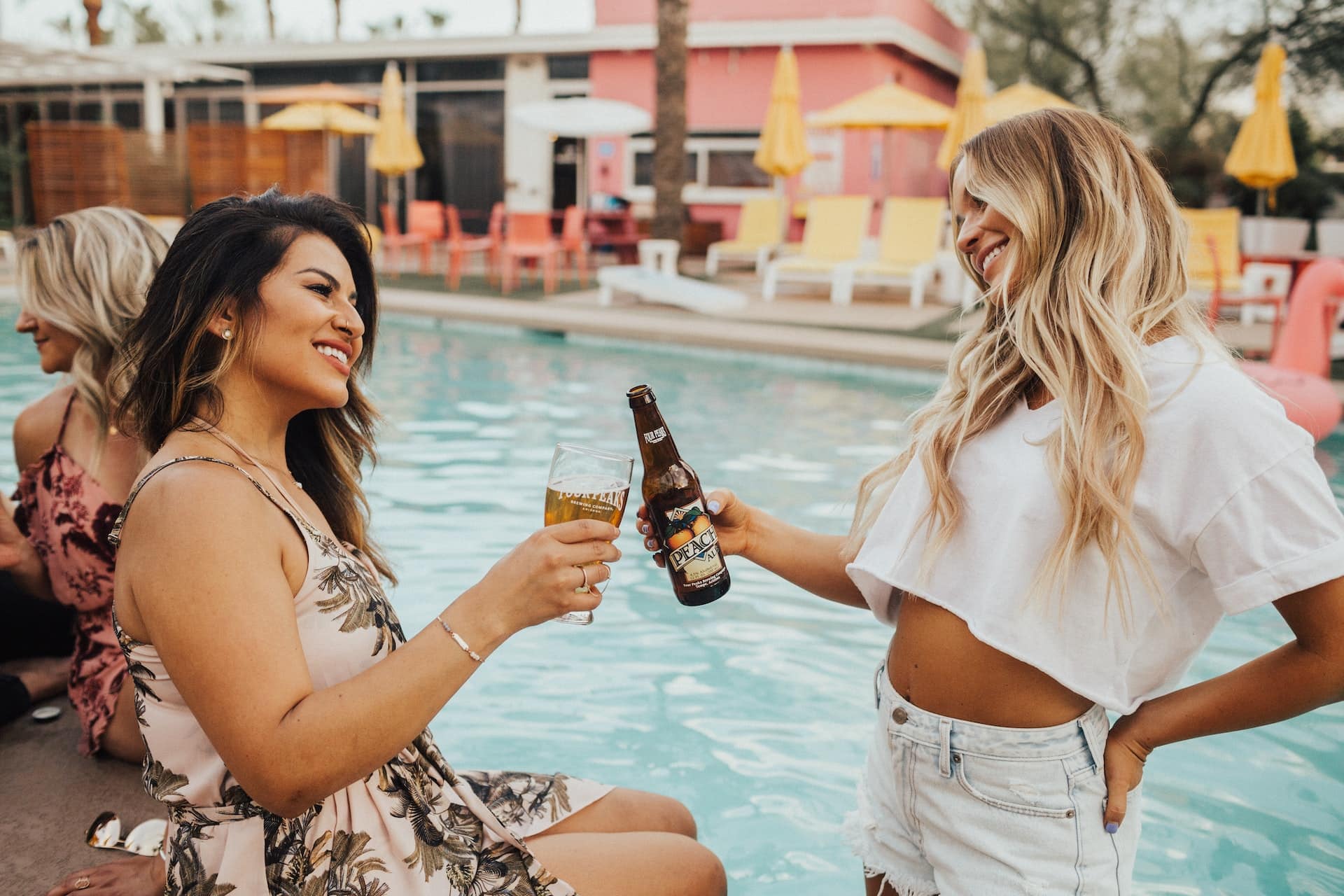 Summer is the perfect time of year for party people. The weather then is conducive to holding parties and meeting with friends. It is also a great opportunity to experiment with styling and put on beautiful clothes. In this article you will find out what styles work for summer parties.
Floral dresses
A floral dress is the perfect garment for many occasions. It will work great at a summer party. It will allow you to keep the summer atmosphere and will certainly add to your charm. There are many floral dresses available on the market – from long and elegant ones to everyday ones. Such a dress will look great paired with delicate sandals on a pole and a small braided handbag.
Short top and shorts
This styling is very classic and suitable for many occasions. With the right choice of top and shorts you will look unique. Decide on a colorful top – after all, summer is all about colors! Shorts can be classic denim, but also black or other. You can put the whole thing together with sneakers and a small backpack, but also with stilettos and a handbag. The choice is yours, and you are only limited by your imagination!
Long skirt and shirt
This is an elegant and classy styling. It will be suitable for more formal occasions. If you have a white shirt in your closet, then go to the store and buy a long skirt to go with it. Ideally, it should have an intense color. Maxi skirts are great for parties. Wear stilettos or espadrilles with it. Complete the whole look with a small handbag, which will be the icing on the cake.
Suits
For a formal occasion, a suit will also be great. This is an ideal choice not only for men, but is becoming increasingly popular among women. This season, suits are a hot trend. As you can probably guess – it is best to bet on styling in an intense color. For a colorful suit, beige stilettos are ideal. Pairing it with a small, elegant handbag can also be a good move.
T-shirt style dresses
T-shirt style dresses are perfect for a casual summer party. During the vacations there are no small number of them – barbecues, bonfires and house parties reign supreme. T-shirt dresses go perfectly with sneakers and a kidney thrown over the shoulder. To this you can confidently wear a denim katana or even a sweatshirt.
Floral jumpsuit
A floral jumpsuit is (like a floral dress) an ideal styling idea for a summer party. It can be even more comfortable than a dress, and just as stylish! This outfit, full of colors and patterns, will charm all the guests. What's more, it will look great in combination with delicate jewelry. Let your legs be emphasized by black or beige stilettos, and the whole thing will be completed by a tasteful handbag. Such styling is immediately associated with summer!
main photo: unsplash.com/Elevate