Inspirational Style: Adam Gallagher
Adam Gallagher is one of the best dressed men in the world! Check out what style he prefers and where you can see his out-of-the-ordinary stylings
You need about 4 min. to read this post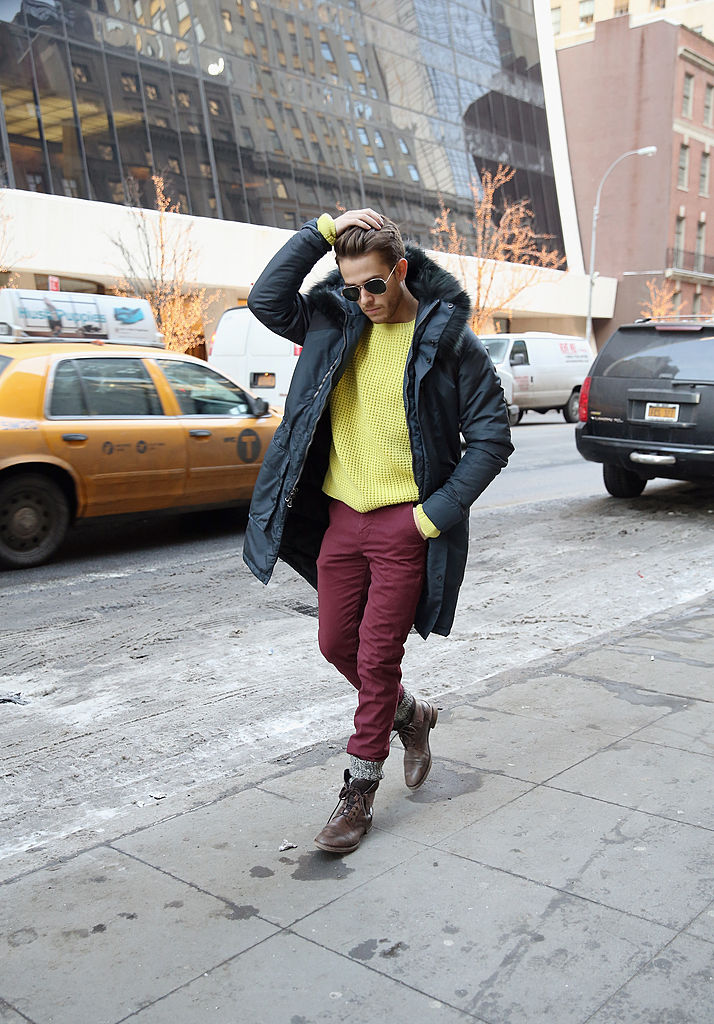 Adam Gallagher is an American blogger, founder and author of the very popular blog "I Am Galla". He is followed by more and more people every year, all thanks to his unique sense of style. Adam Gallanger's stylings are followed by thousands of people and his social media profiles are full of fashion inspiration. The blogger perfectly knows how to match clothes both to everyday outfits and to a more formal dress code. His character has had a big influence on the fashion world, especially the male part. The story of Adam Gallagher and his career unfolded in a very interesting way. He is definitely a character worth knowing and watching for further developments
If you are looking for people on the web who know a lot about men's fashion, Adam Gallagher's Instagram account should be a place you look at often. His content is viewed by nearly 2 million people and his profile is recommended in fashion influencer rankings. Adam lives in California, but his travels are also important to him, which he likes to report on his social media platforms. Apart from pictures from beautiful places, the blogger shares with his followers valuable tips and travel advice. However, the main topic, thanks to which he gained huge popularity, is men's fashion and his unusual stylings. It is not only the interestingly selected clothes, but above all, the artistic way in which they are presented that makes it impossible to take our eyes off the photographs that the well-known influencer publishes. No wonder so many people want to participate in this fantastic performance, which can be admired on the Instagram of Adam Gallagher. Is it just a matter of great photos or is there something more behind the phenomenon of the Californian blogger?
Adam Gallagher – who is he?
Adam Gallagher was born on October 29, 1991 in New York City. Since childhood, he loved fashion, willingly experimented with his clothes and even declared to his parents that he planned to change his style every year. Huge popularity came with the development of his blog I Am Galla and his growing social media profiles. His content stands out because the influencer, in addition to great styling, pays a lot of attention to the aesthetics of the photos he posts online. His blog has long been ranked among the best fashion blogs about men's fashion
The beginning of Adam Gallagher's career
As mentioned earlier, Adam Gallagher has been interested in fashion from a very young age. His sense of style was already noticed during his school years, during which he loved to play with his image. His trademark was looking great, so it's no wonder that the future blogger received an award for the best-dressed student from his classmates. At the age of 17, the American started a blog, which quickly became a real manual on how to look fashionable and stylish
Influencing the fashion world
The growth of his blog and social media accounts has made Adam a major influence on the look of current trends. His exquisite taste and sense of style means that he is often ahead of the fashion curve. Helping him to be an influential influencer was also the 30-year-old's looks, which combined with his blogging skills and interesting styling was a recipe for huge success. Today, the blogger has gathered a huge community of fans around his designs who are interested in fashion and improving their image. Thanks to it, Adam Gallagher has built a powerful reach on his account on Instagram, Facebook and Twitter
Designing your own products
Adam's unconventional taste and sense of style have not only given him the ability to pick interesting looks, but he has also proven himself as a designer. Working with the brand Miansai, which is a premium brand selling jewelry, he created his own collection of accessories. His ideas are proposals for men, which will work both for casual outfits and special occasions. In Miansai stores you could buy braided bracelets and silver pendants, which Adam Gallagher himself helped to create
Fashionable men's trousers for spring
Spring is a great season for men to upgrade their fashion game, and a great way to do that is by wearing fashionable trousers.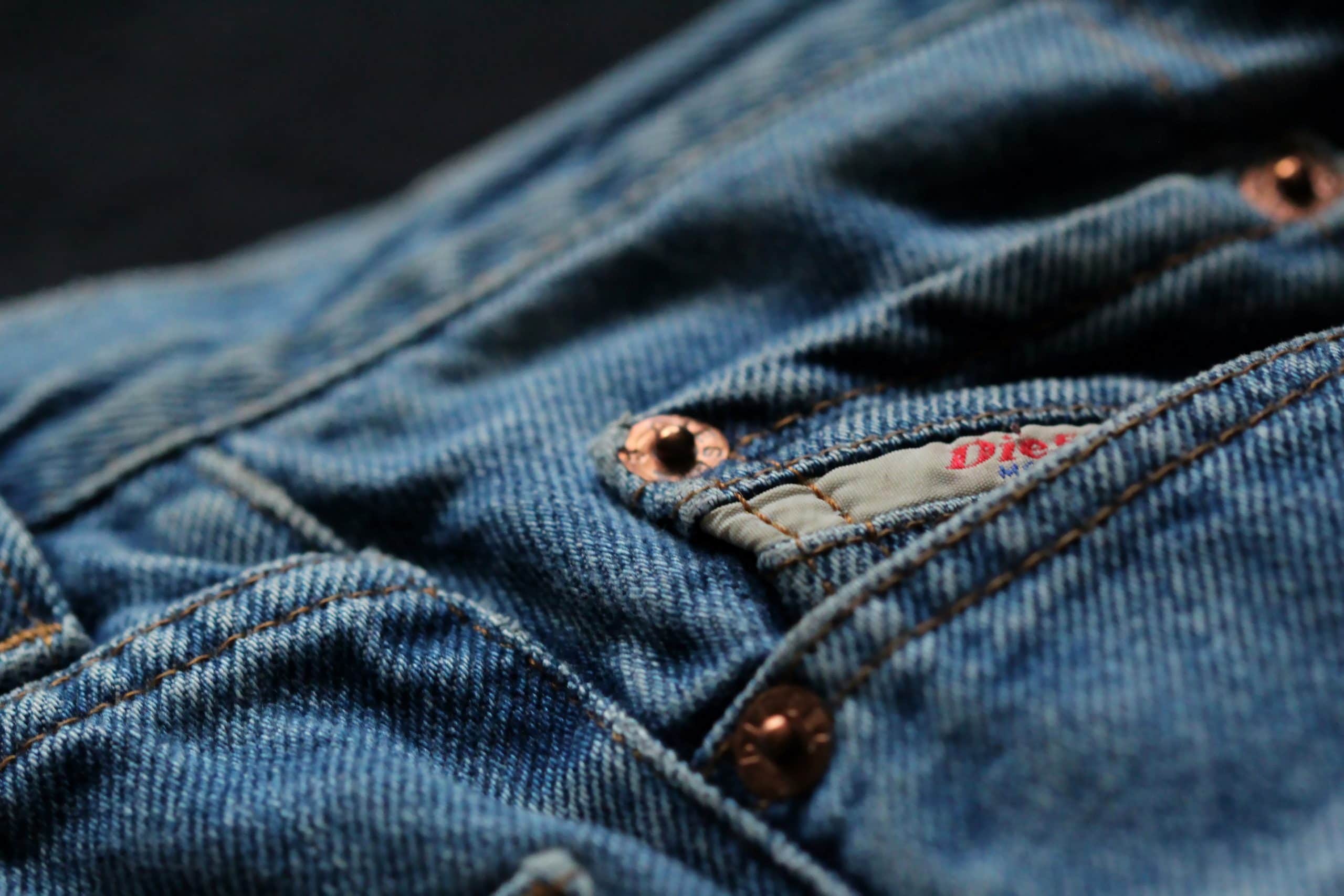 Spring is a great season for men to upgrade their fashion game, and a great way to do that is by wearing fashionable trousers. Whether it is for work, leisure, or any other occasion, having a pair of trendy and stylish trousers can elevate any outfit. This season, Stonewash Denim Jeans  are back in style, and in this guest post, we'll discuss how to wear them fashionably and the various ways to style them.
(more…)
Ponchos for Men: The Unexpected Men's Fashion Trend You Need
Whether you're headed to the office or out for a night on the town, a poncho for men is the perfect accessory to make a statement.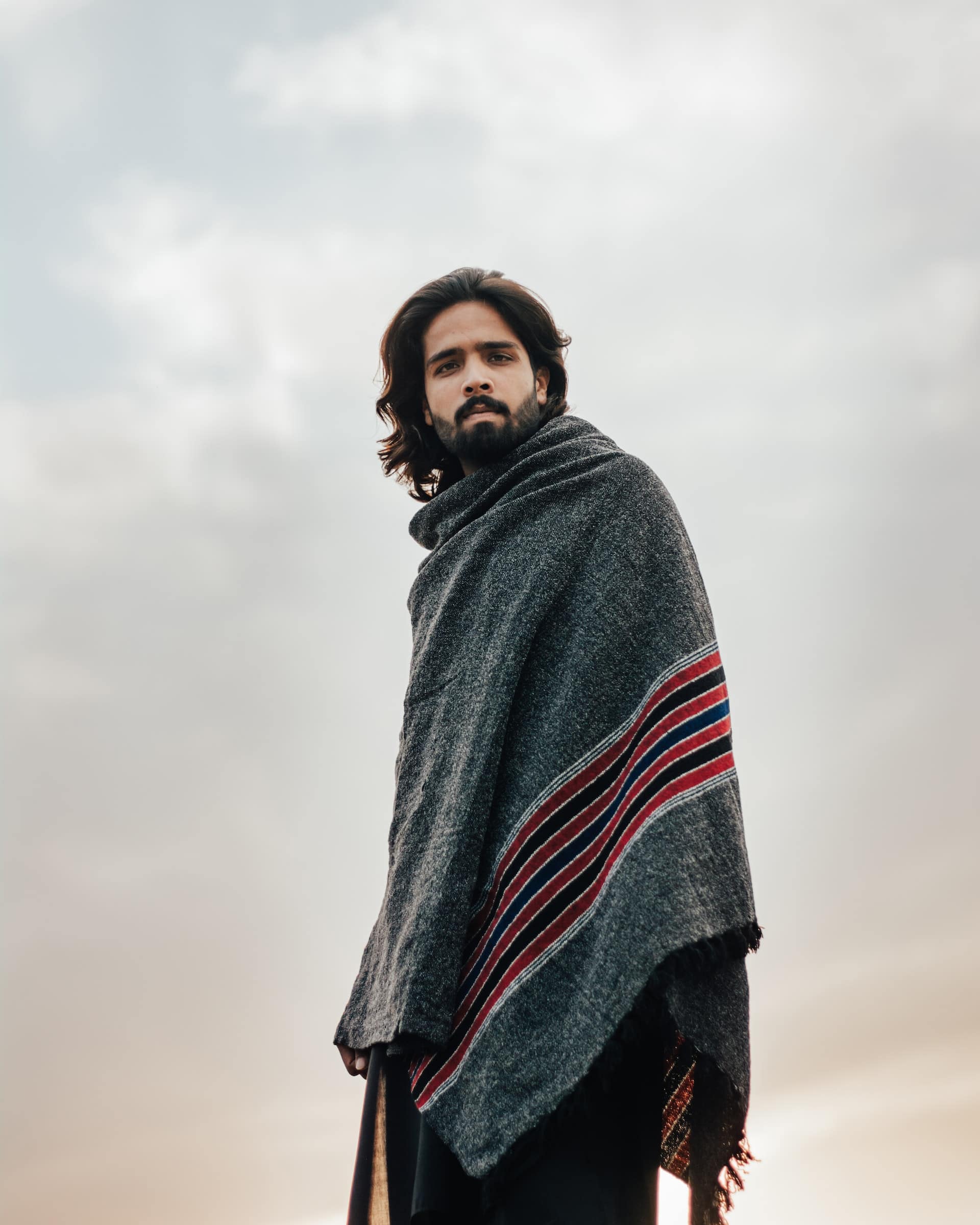 Ponchos for men are the latest fashion trend to hit the streets! This unexpected look is perfect for any stylish gentleman looking to add a unique twist to their wardrobe. With its timeless appeal, a poncho for men can be easily paired with any ensemble to create a one-of-a-kind look. Whether you're headed to the office or out for a night on the town, a poncho for men is the perfect accessory to make a statement.
Ponchos Are For Everyone
When you think of ponchos, it's likely that your mind goes to a southwestern style that only women would wear. But that's not the case anymore! These days, ponchos are popular fashion items for men too. So whether you're a rugged cowboy or an urban fashionista, there's a poncho out there that's perfect for you. Ponchos for men come in a variety of styles. They range from traditional southwestern-inspired designs to modern, sleek options. You can also find them in different colors, prints, and fabrics so you can find one that fits your personal style.
What's more, men's ponchos are just as comfortable as they are stylish. They're made from lightweight materials such as cotton and wool that won't weigh you down. Plus, they're perfect for layering over other pieces during the colder months to keep you warm.
So if you've been wanting to add something unique to your wardrobe, consider investing in a poncho. It will add some flair to any outfit and make sure you stand out in a crowd.
They Go With Anything
When it comes to ponchos for men, you can never go wrong with versatility. This fashion trend looks great with almost any look, making it the perfect accessory for a variety of styles. Whether you're looking for something dressy to wear to the office or something casual to hang out with friends, you can find a poncho that fits the occasion.
Ponchos are great for layering and pairing with other pieces in your wardrobe. They look great with jeans and a t-shirt, a button-down shirt and chinos, or even a suit jacket. Depending on the material, color, and pattern you choose, you can dress up or dress down your poncho. The key is to choose a style that complements the rest of your outfit.
For a more dressed-up look, try wearing a leather poncho over a dark-colored suit. Add some polished loafers and an Oxford shirt for a sleek, sophisticated look. Or, if you want to keep things casual, opt for a lightweight fabric in an earthy hue paired with joggers and white sneakers. No matter what your style is, there's a poncho out there that will fit right in.
Main photo: Muhammad Abdullah/unsplash.com
Looking Good and Feeling Good: The Benefits of Adaptive Clothing for Men
Adaptive clothing for men can be a game changer when it comes to looking and feeling good. Adaptive clothing is designed with special features that make dressing easier and more comfortable.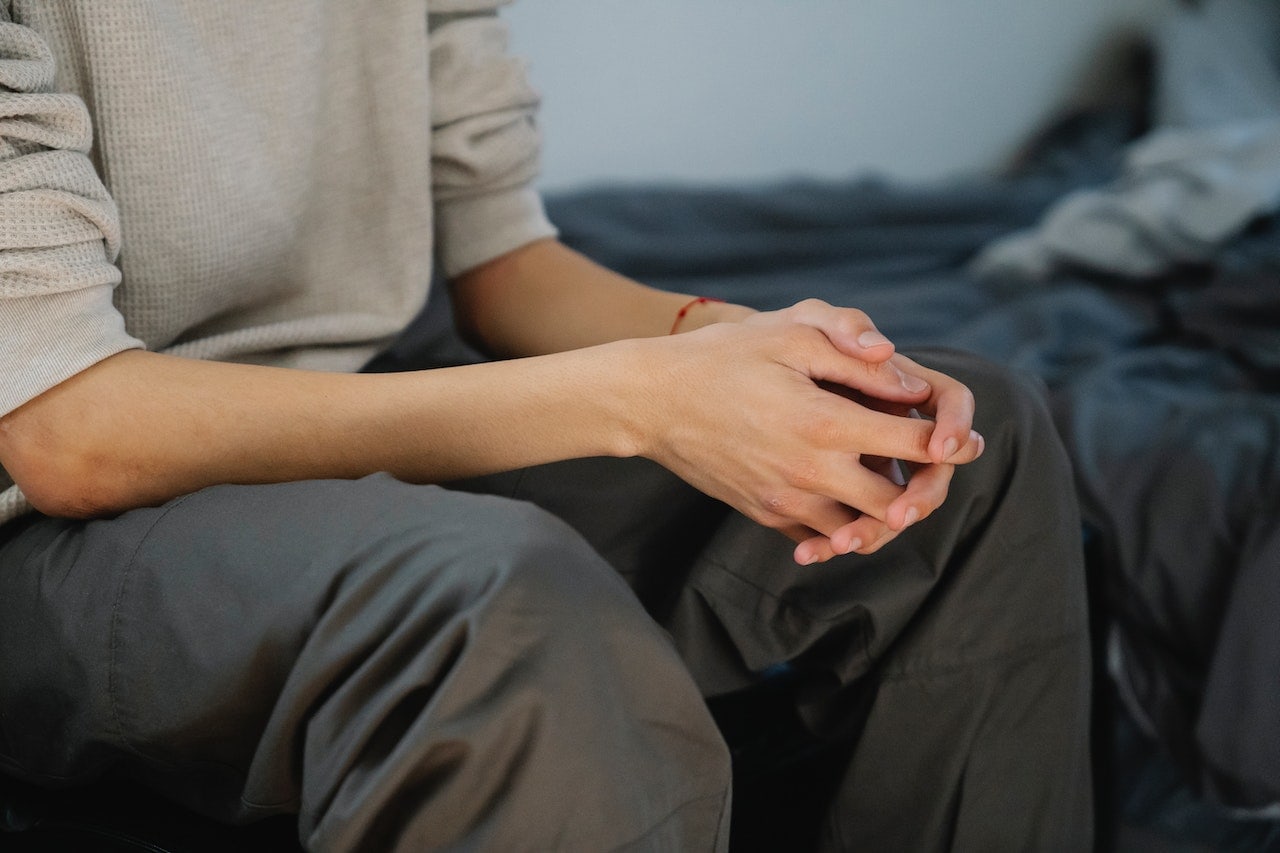 Adaptive clothing for men can be a game changer when it comes to looking and feeling good. Adaptive clothing is designed with special features that make dressing easier and more comfortable. From specialized closures to adjustable sizing, adaptive clothing for men offers an array of options that help men look stylish while feeling comfortable.
Comfortable clothing leads to improved self-esteem
When it comes to feeling confident, comfortable clothing plays a key role. Clothing that fits well and provides adequate mobility can help men feel more confident in social settings and in their professional lives. Adaptive clothing designed specifically for men is the perfect solution for those seeking clothing that is both stylish and comfortable. These pieces are designed with features like elasticized waistbands and adjustable leg lengths to ensure a better fit and improved comfort. Additionally, adaptive clothing is designed with extra soft fabrics that can provide all-day comfort while still looking polished. By wearing clothing that provides superior comfort, men can feel empowered and in control of their own style, which can improve self-esteem.
Better circulation leads to improved health
Wearing comfortable clothing has many benefits, and one of the most important is improved circulation. Improved circulation helps the body to better regulate blood flow and oxygenation throughout the body. It also helps reduce inflammation and decrease stiffness in the joints, which can improve overall health. Improved circulation can reduce fatigue, prevent leg cramps, and help improve circulation to vital organs like the heart. Furthermore, improved circulation helps speed up wound healing, which can reduce infections and improve overall recovery time.
Reduced anxiety leads to improved productivity
When it comes to feeling comfortable in clothing, anxiety plays a major role. For men, uncomfortable clothing can lead to feelings of insecurity, embarrassment, and even a lack of confidence. Adaptive Clothing provides men with the ability to feel comfortable and secure no matter what their physical situation may be. The improved self-esteem that comes from wearing adaptive clothing can significantly reduce anxiety and free up the mind to focus on more productive activities. Adaptive clothing is designed with features such as adjustable waists and elastic hems that make it easier for men to move freely. With clothing that fits correctly and provides a greater range of motion, men can avoid the discomfort and uneasiness that can come from ill-fitting clothing.
Main photo: Eren Li/pexels.com