3 elegant date outfit ideas
Looking for fashion inspiration for your Valentine's Day date? Check out some of our suggestions for elegant outfits for a romantic evening with your other half.
You need about 3 min. to read this post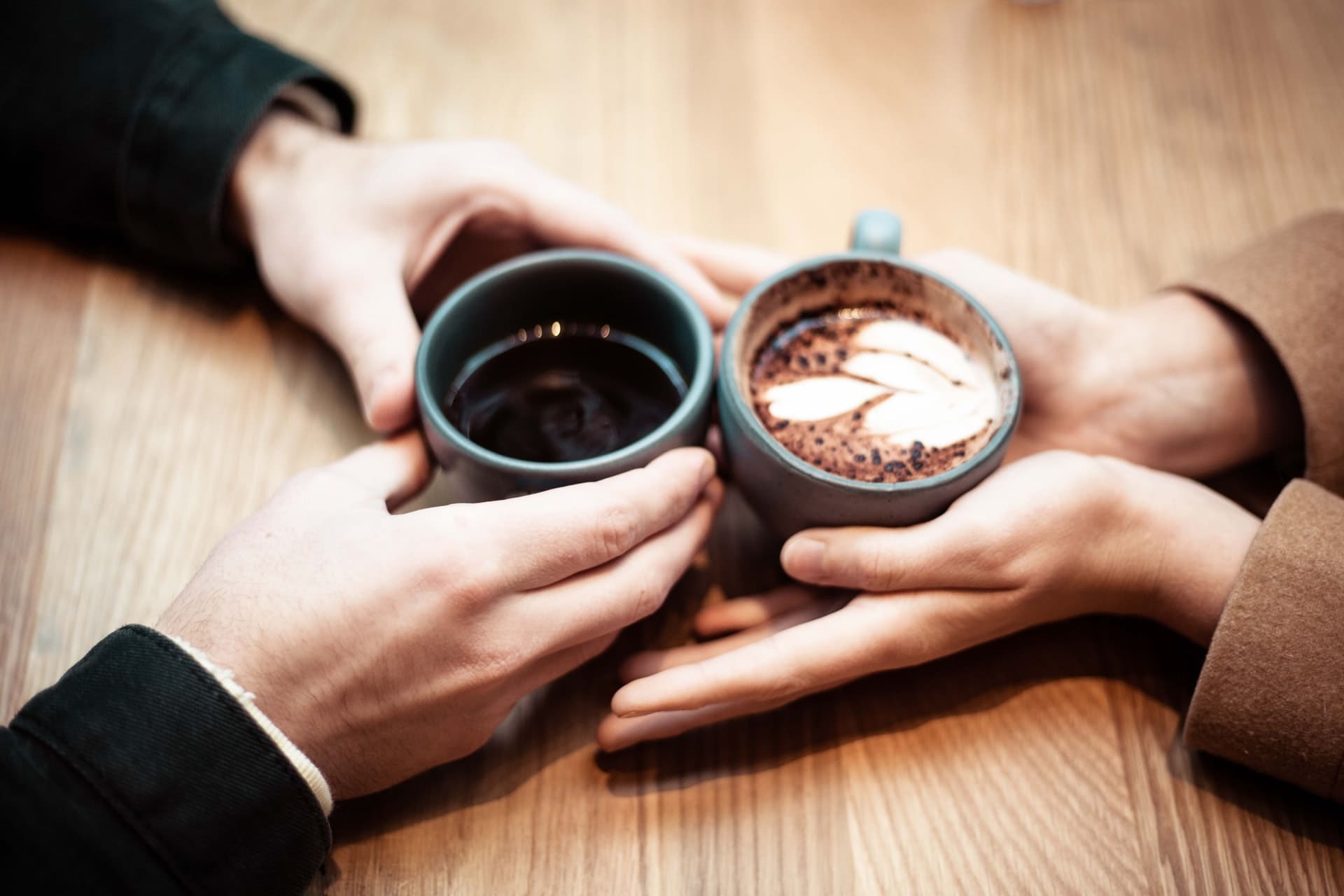 Valentine's Day – the annual holiday of love, where both couples and singles invite each other out on dates – is coming soon. So it's worth thinking about what you'll wear to meet your other half or candidate for that matter. Since it's still winter and outdoor dates are hard to come by, we'll focus on elegant outfits for a restaurant or theater. Here are our suggestions!
Romantic floral dress
Winter does not exclude the possibility of wearing colorful clothes and floral motifs. However, it is important that the dresses you choose are appropriate for the weather. So if you want, bet on romantic flowers, but also long sleeves and thick tights. Frilly sleeves are also making a tentative comeback, so while you still have time, browse the stores for dresses with this cut. Winter is also the time for midi dresses, so if this style suits you, go for it!
Match with knee-high boots or low heeled boots, depending on the weather. Throw a warm winter coat on top and take your purse with you. The outfit is versatile enough to be suitable for a casual movie date or an elegant restaurant outing
Sexy, tight-fitting dress
If you like to accentuate your figure and feel comfortable in tight clothes, wear a tight-fitting dress on a date. Black and red are the most obvious colors to choose, but a dress in light beige or a dark shade of bottle green will also look great
Don't rather choose strong neon colors, because in winter, especially on a tight dress, they can look a bit kitschy, better to leave such colors for summer. You can buy beautiful dresses that emphasize your figure at https://kamaliz.pl/
Such a dress will go well with stilettos or high-heeled boots. Add a clutch bag, maybe with some glitter or a big, golden buckle to complete the look. Complete the outfit with red lipstick and your partner will surely go crazy when he sees you. This outfit is perfect for the theater, a banquet or a blind date!
Women's suit
For ladies who like to wear pants, but at the same time don't want to give up their femininity, a women's suit is the perfect choice. Tight pants emphasize shapely legs, while the jacket optically narrows the waist. If you are daring, wear an oversized jacket and… nothing underneath. An exposed, narrow, but deep neckline will make the outfit not only elegant, but also sexy
The most fashionable suit lately is white, but dirty pink, black or pistachio green will also work. You may additionally fasten the jacket under the bust with a wide belt with a large buckle, which lengthens the silhouette slightly and makes the outfit more interesting. Match with stiletto heels and a clutch bag with a thin chain. You may wear this outfit to a dinner at home, to a party or to an evening at a five-star hotel.
Dating, on Valentine's Day and beyond, is an opportunity to celebrate your love, but also to arouse feelings. An outfit that is both elegant and sexy will help you dazzle your partner and make them fall in love with you all over again or for the first time. Don't be afraid to emphasize your feminine assets and use the charm that nature has given you.
Main photo: Jonathan J. Castellon/unsplash.com
The Perfect Italian Dresses for Every Woman's Style
There's no need to fly all the way to Italy in order to look like an Italian woman. Whether you're looking for casual clothing or business attire, there are plenty of fashionable Italian dresses for women made right here in the United States that can help you achieve that look.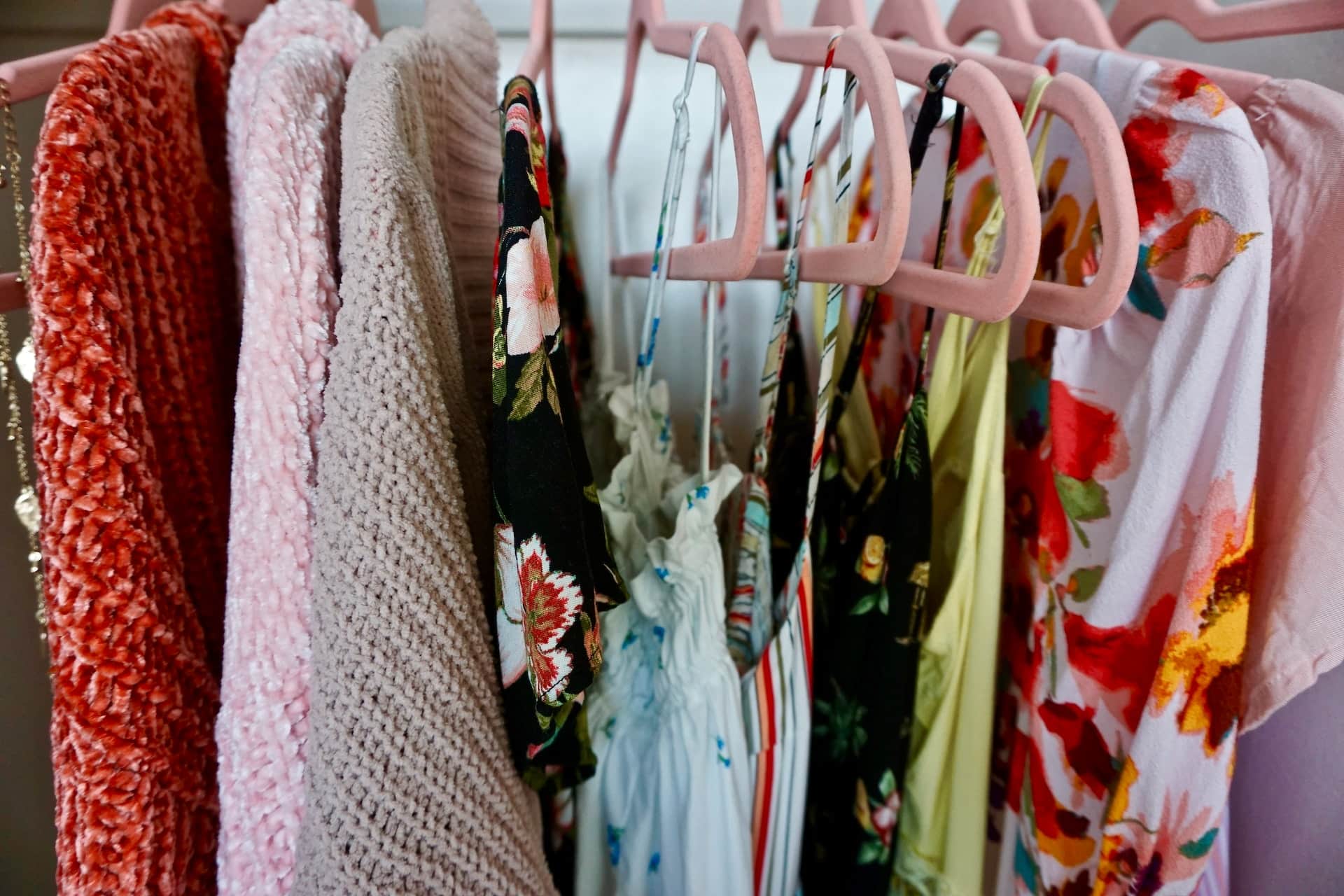 There's no need to fly all the way to Italy in order to look like an Italian woman. Whether you're looking for casual clothing or business attire, there are plenty of fashionable Italian dresses for women made right here in the United States that can help you achieve that look. Here are some tips on what kinds of Italian dresses will look best with your wardrobe and your body type, so you can try them out today!
What is the best style for your body?
It is not easy to find the perfect style that works best for your body. The first step is to figure out what shapes and styles you want to wear. Then it is about finding the right size, colour and fabric. There are many different styles of dresses that will work well on different body types, so even if you are a curvy woman who doesn't like tight clothing, there are options available. For example, A line dresses offer full skirts with fitted bodices and they work well with fuller figures.
I hope this blog post has given you some ideas of what styles may look good on you. If not, don't worry! Most women have trouble figuring out their ideal dress because they have such a wide variety of options. Keep in mind that one person may love something while someone else hates it!
What should you avoid wearing as an Italian dress?
Italians take their clothing very seriously. If you want to dress the part, it is important to know what not to wear. Jeans are never appropriate and flip-flops are always inappropriate, even on the beach. You should also avoid wearing anything that might be considered too casual or too formal. You should avoid tight clothes as well as clothes that are too lose fitting; instead, opt for outfits in between these two extremes. Be sure to look at your outfit from all angles before leaving your house! Lastly, do not forget your accessories such as jewelry and shoes!
What colours should you use in your dress?
One of the most common questions that women ask when looking for a dress is, What colour should I choose? Black and white are two of the most popular colour options. However, there are many different colours to choose from. How can you find the perfect colour? First, consider your skin tone. Pale skin looks great in pastel colours while darker skin complements rich and bold colours well. Second, think about what type of event you will be attending. A black or white dress is perfect for a funeral while an orange or red dress would make you stand out at a party.
How to buy an Italian dress online?
Buying an Italian dress online is a great way to find the perfect dress for any occasion. You can browse photos of dresses on designer websites and read reviews from other buyers to help you make a decision. When purchasing a dress, it is also important to take into account your body type and the type of event that you are attending. For instance, if you are looking for a bridesmaid dress, consider your height and weight as well as your friend's body type. The same goes for finding a prom or cocktail party dress – how tall are you? Do you have curves? What colour hair do you have? Be honest with yourself when answering these questions and try on some different styles before making your final selection.
main photo: unsplash.com/Amanda Canas
Styles that work for summer parties
Summer is the time for parties. Check what styling to choose for a party with loved ones!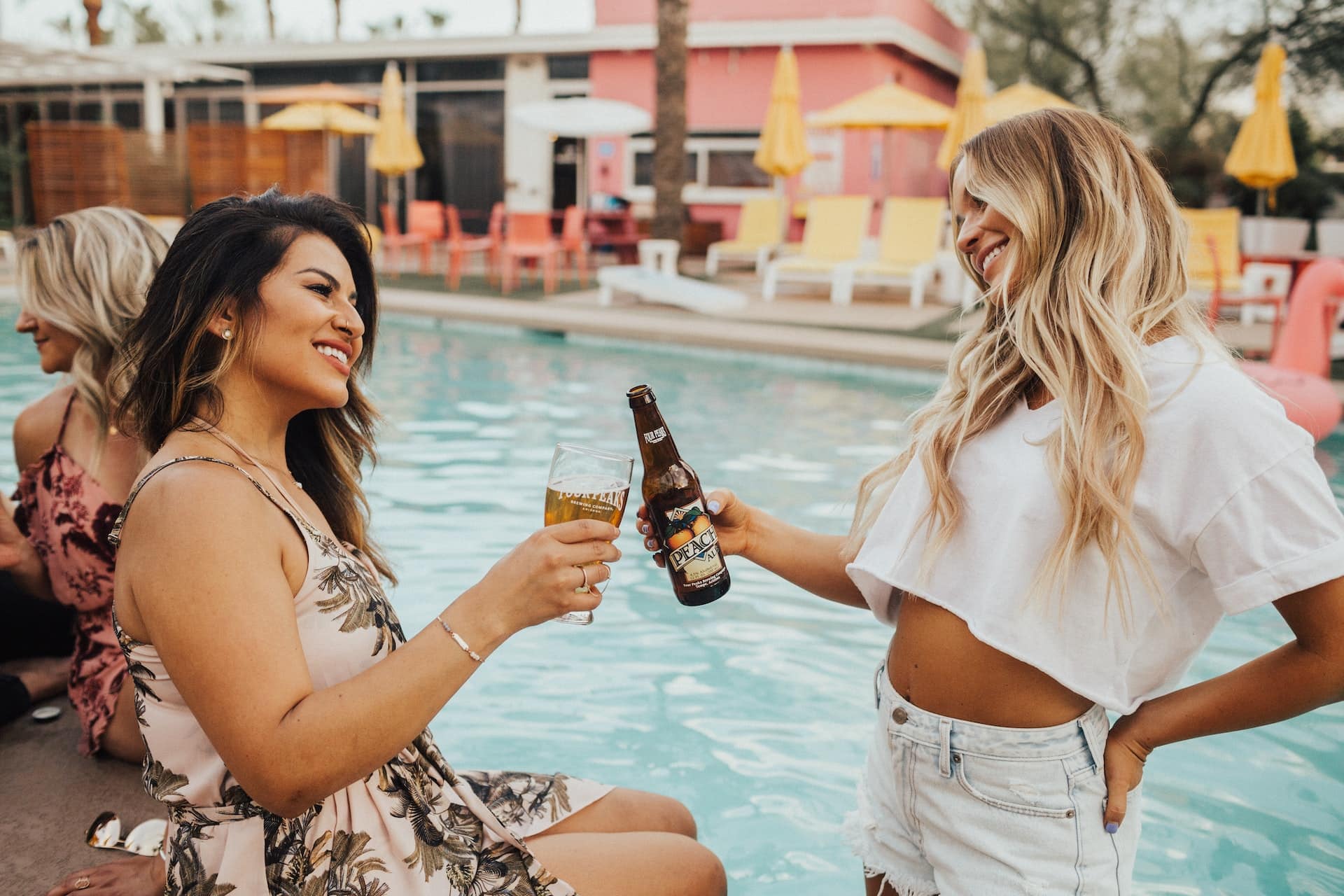 Summer is the perfect time of year for party people. The weather then is conducive to holding parties and meeting with friends. It is also a great opportunity to experiment with styling and put on beautiful clothes. In this article you will find out what styles work for summer parties.
Floral dresses
A floral dress is the perfect garment for many occasions. It will work great at a summer party. It will allow you to keep the summer atmosphere and will certainly add to your charm. There are many floral dresses available on the market – from long and elegant ones to everyday ones. Such a dress will look great paired with delicate sandals on a pole and a small braided handbag.
Short top and shorts
This styling is very classic and suitable for many occasions. With the right choice of top and shorts you will look unique. Decide on a colorful top – after all, summer is all about colors! Shorts can be classic denim, but also black or other. You can put the whole thing together with sneakers and a small backpack, but also with stilettos and a handbag. The choice is yours, and you are only limited by your imagination!
Long skirt and shirt
This is an elegant and classy styling. It will be suitable for more formal occasions. If you have a white shirt in your closet, then go to the store and buy a long skirt to go with it. Ideally, it should have an intense color. Maxi skirts are great for parties. Wear stilettos or espadrilles with it. Complete the whole look with a small handbag, which will be the icing on the cake.
Suits
For a formal occasion, a suit will also be great. This is an ideal choice not only for men, but is becoming increasingly popular among women. This season, suits are a hot trend. As you can probably guess – it is best to bet on styling in an intense color. For a colorful suit, beige stilettos are ideal. Pairing it with a small, elegant handbag can also be a good move.
T-shirt style dresses
T-shirt style dresses are perfect for a casual summer party. During the vacations there are no small number of them – barbecues, bonfires and house parties reign supreme. T-shirt dresses go perfectly with sneakers and a kidney thrown over the shoulder. To this you can confidently wear a denim katana or even a sweatshirt.
Floral jumpsuit
A floral jumpsuit is (like a floral dress) an ideal styling idea for a summer party. It can be even more comfortable than a dress, and just as stylish! This outfit, full of colors and patterns, will charm all the guests. What's more, it will look great in combination with delicate jewelry. Let your legs be emphasized by black or beige stilettos, and the whole thing will be completed by a tasteful handbag. Such styling is immediately associated with summer!
main photo: unsplash.com/Elevate
Ruby Ribbon Leggings and Shapewear – The Ultimate Combo For a Flawless Figure
If you're looking to flaunt your figure and still feel confident about it, you need shapewear and leggings from Ruby Ribbon! The revolutionary fabric makes your body look slimmer instantly and won't wear out after one wear like the way other shapewear might.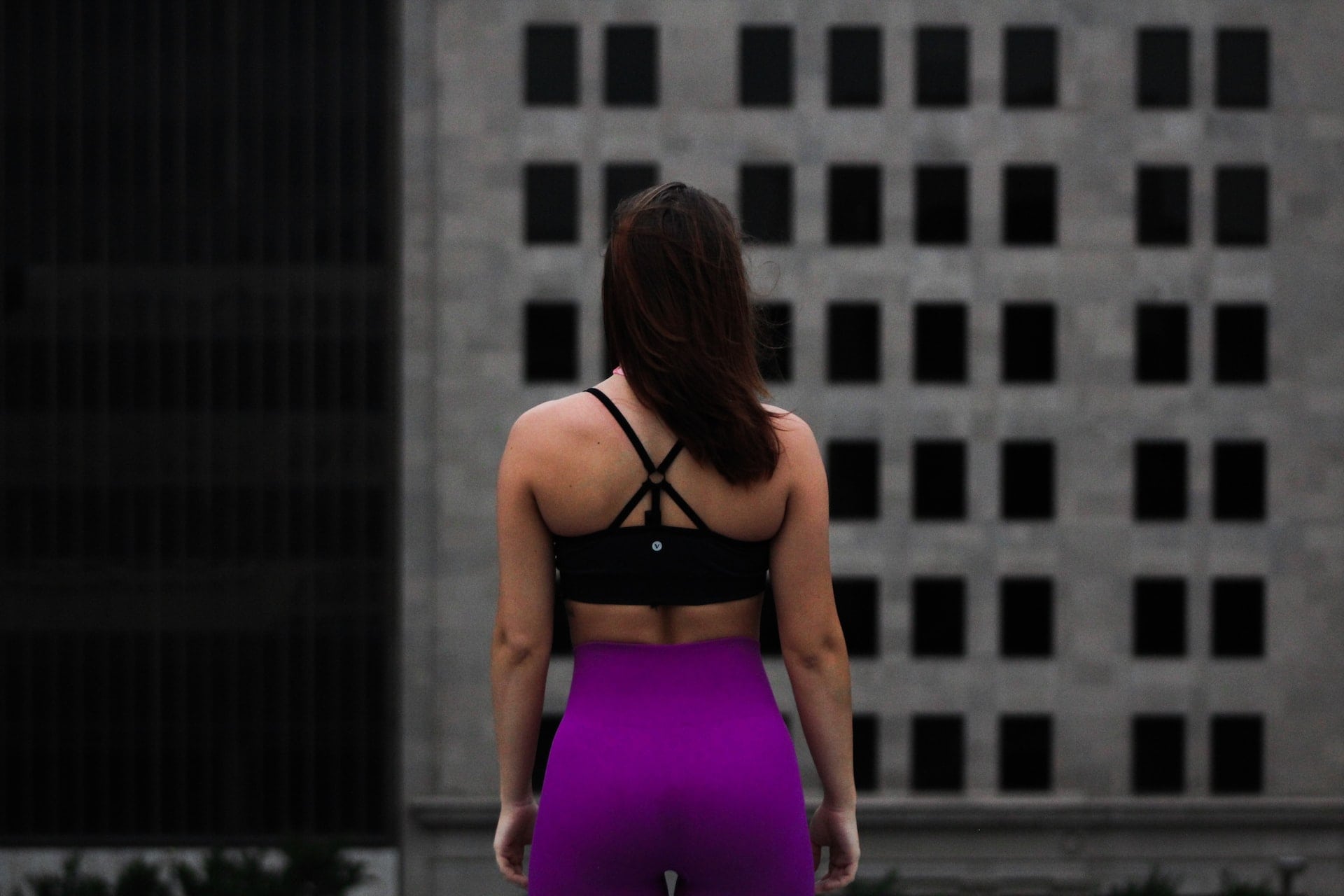 If you're looking to flaunt your figure and still feel confident about it, you need shapewear and leggings from Ruby Ribbon! The revolutionary fabric makes your body look slimmer instantly and won't wear out after one wear like the way other shapewear might.
Why it's so hard to find good leggings
If you've looked for countless hours searching for the perfect pair of leggings and come up empty-handed more times than you can count, then you know how it is. It's so frustrating! Why is it so hard to find good leggings? This sounds crazy but I feel confident when I wear my Ruby Ribbon camis or demiettes underneath my clothes. With their super soft material and a high waistline, they fit perfectly and make my figure look flawless every time. Ruby Ribbon is always right there with the latest fashion trends too which means there are tons of great styles to choose from. So now when you are out shopping for something new to wear, instead of looking through endless racks of leggings, just reach for Ruby Ribbon shapewear and voila! A perfect outfit in less than five minutes!
How to get seamless coverage in leggings
There's nothing quite like the feeling of slipping on a pair of leggings and knowing you look good. But sometimes, leggings can be unforgiving. If you're looking for a way to get seamless coverage in leggings, we've got the perfect solution: Ruby Ribbon Camis. The Ruby Ribbon Camis is made from cotton-poly fabric that holds everything in place, which means no more worries about muffin tops or dreaded wedges. It also has side panels that hold up high-waisted bottoms so they don't ride down when you walk. The Ruby Ribbon Demiette is the newest product! With its wide band to cover your backside and super soft fabric that feels great against your skin, the demiette helps keep all your curves under wraps. So go ahead and wear those sexy cutout jeans or strappy sandals with confidence because with Ruby Ribbon by your side, you'll always feel beautiful!
Why we can't live without shapewear
1. There's nothing like the feeling of slipping on a pair of shapewear leggings and knowing that your figure will look flawless all day long.
2. Shapewear smooths out any lumps and bumps, giving you a streamlined silhouette that looks great in everything from fitted dresses to relaxed jeans.
3. And when it comes to finding the perfect shapewear, Ruby Ribbon has got you covered with their selection of Demiettes.
4. Demiettes are basically like Spanx on steroids, providing targeted support and shaping where you need it most.
5. They're made from a comfortable compression fabric that feels soft against your skin, yet firm enough to give you the support you need.
Different types of leggings to choose from
There are so many different types of leggings to choose from these days. If you're looking for something that will give you a little extra support and shaping, then Ruby Ribbon leggings are the way to go. They come in a variety of colours and styles, so you're sure to find the perfect pair for your figure. And if you want even more shaping and support, pair your leggings with a Ruby Ribbon Demiette. You'll love the way you look! These outfits come in different shades and shapes so that you can customize them just for yourself. With Demiette's revolutionary designs, it's like wearing a piece of modern art while at work or around town. The Ruby Ribbon Demiette is designed to sculpt your body, shape your waistline and smooth away any problem areas on those trouble spots like the dreaded back bulge–all while maintaining breathability throughout wear.
main photo: unsplash.com/Parker Mauk