Timeless classic – white sneakers – which model to choose?
We present you 9 models which you can't miss!
You need about 3 min. to read this post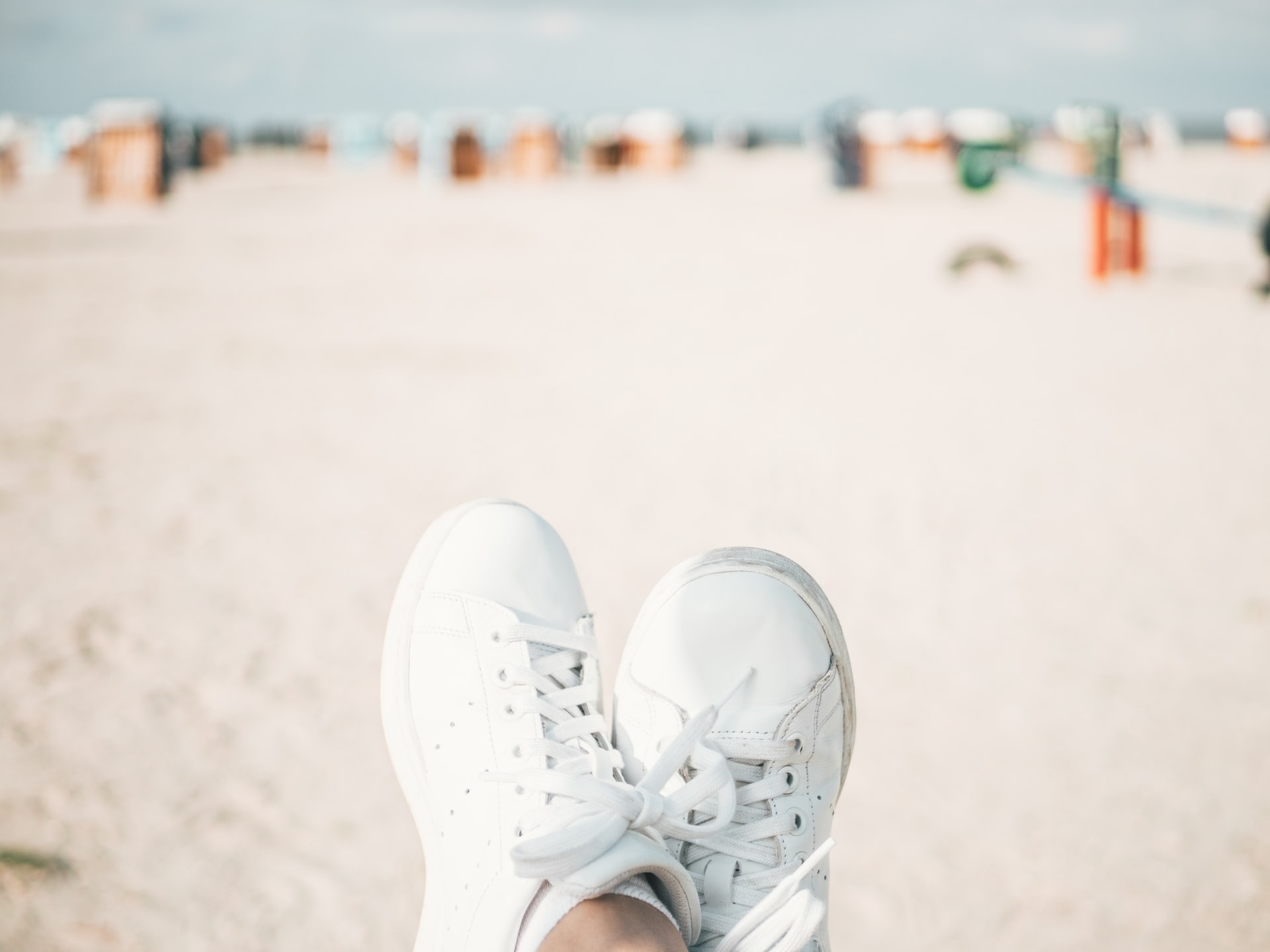 White sneakers are shoes which will probably never go out of style. Like a boomerang they come back every season and it's hard to imagine spring outfits without them. So it is worth finding your perfect model of white sneakers to enjoy them for many years.
White sneakers are offered not only by companies that specialize in sports shoes but also by global fashion houses. These offer different variations on their theme, from more subdued to crazier.
Puma Cali Sport sneakers
On the first fire go white sneakers by Puma. They will work great for girls who feel comfortable with skater style on a daily basis. However, this versatile model will also look good with many other styles.
Run Star Hike Hi sneakers
If white sneakers are too obvious for you and you want something more avant-garde, consider the Run Star Hike Hi sneakers. The thick sole gives them a slightly more trekking look and makes them more comfortable to wear.
Reebok Club 85 Sneakers
If you are looking for the most comfortable shoes in the world, your search has just come to an end. This model of sneakers from Reebok is considered to be extremely comfortable to wear and will go well with many outfits: smart casual as well as totally casual.
Nike Blazer Mid '77 Vntg Sneakers
Now something for fans of vintage style. Airy dress with tiny flowers, combined with a large straw hat, will fit perfectly with Nike sneakers. These are shoes that will fit in perfectly with this aesthetic and will last for many seasons.
Two-Tone sneakers, Alexander Mc Queen
White sneakers from Alexander Mc Queen are perfect for a sporty chic look. They will appeal to all fashion minimalists, as they are extremely simple and aesthetically pleasing, and the comfort of wearing them has made this model of shoes have hundreds of thousands of fans around the world.
Superga 2750 Cotu Classic Tennis Shoes
The best review of these shoes is that celebrities such as Kate Middleton, Alexa Chung, Emma Watson and Kasia Tusk reach for them on a daily basis. This is the most classic shoe model that will never go out of style. You can wear them to parties, to the office and on city trips. The perfect shoe!
Nike Air Force Low sneakers
Although this shoe model was created for basketball players, it can be worn by everyone. Generations are being won over and the sales of this shoe model prove its immense popularity.
Adidas Stan Smith sneakers
The popularity of this model of white sneakers was brought by Pheobe Philo herself. The former creative director of the fashion house Celine walked the runway in them after every show. There is nothing strange about it. This model is extremely comfortable and functional, with original and subtle design. It can be successfully worn all year round.
Sneakers New Balance MR530
This model of New Balances sold out as quickly as it appeared. White sneakers were out of stock for a long time, but recently they are back on sale and are again breaking popularity records. This doesn't surprise us at all. Massive sneakers are the latest trend of the last few months.
main photo: unsplash.com/Mark Mühlberger
The most desirable watch brands
Watches are luxury goods. Meet those that are the most desirable not only in Poland but also in the world!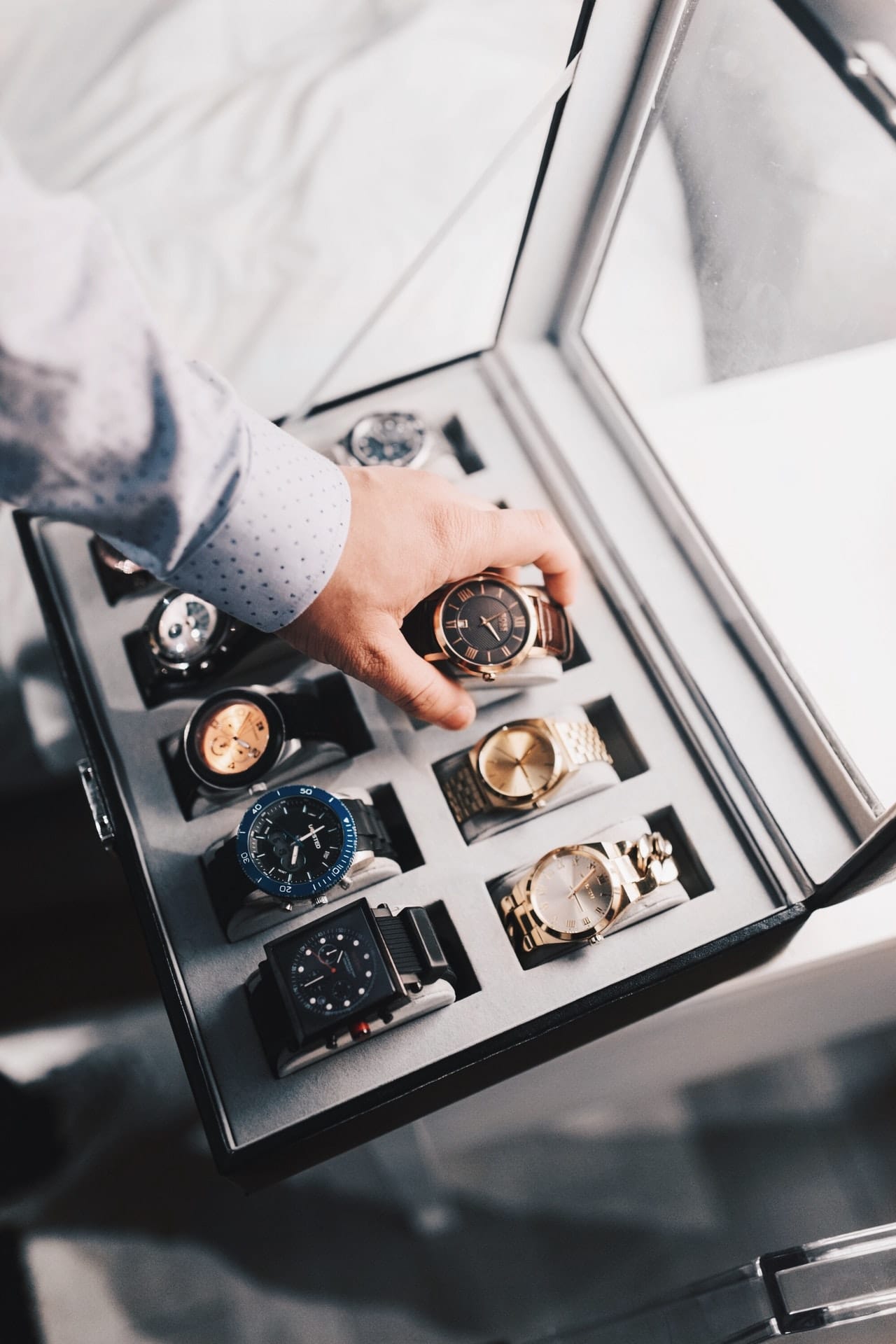 Watches, of course those with the best mechanism, are an object of desire for many people. They gained their fame over the years, to now be a high-end commodity. What distinguishes these models? In addition to the mechanism, of course, the design! He meets those whose prices reach the highest ceiling, and not without reason!
Time for luxury, or premium watches
The best watches are considered to be those with Swiss origin. In the book "Swiss made. The Unknown Story of Swiss Success" by R. James Breiding, a list of the most desirable watches of all time can be found. Based on this list we have prepared our ranking.
Vacheron Constantin brand is one of the best on the watch market, which can also boast the longest period of activity. The company was reactivated in the 1980s. The mechanism and design of watches signed with this brand have remained the same for years, only minor improvements are introduced.
Patek Philippe produced in 1839 very quickly gained a premium status. For what reason? Not only the mechanism is responsible for the success of this brand, but also the number of watches produced. Annually only 40 thousand pieces of this model go to the customers. Its price is 15 thousand Swiss francs
The next on the list is Audemars Piguet – the Royal Oak model, the first copy of which saw the light of day in 1875. The price of this model is 12 thousand francs, and the number of produced pieces is even less. We can certainly not talk about mass production. Only 27 thousand pieces appear annually.
The Breuget Classique is a beautiful watch with traditions. It was created in 1775 and since then it has been appreciated by the most demanding consumers. Every year 42 thousand copies go to stores. How much do you have to pay for this gem? Bagatelle 15 thousand francs.
Of course, this ranking would not have the appropriate prestige, if Rolex did not appear in it, and precisely the model Chronographe Daytona. In 1905 this watch took over the market. It is not as unique as the rest, because 700 thousand pieces are produced every year. One Rolex costs 6 thousand Swiss francs.
In 1735 a Blancpain watch appeared. This model costs 10 thousand francs, but it is extremely unique – only 16.5 thousand pieces are produced annually.
Cartier – Tank, this beautiful watch was created in 1847, its mechanism will certainly delight many a watch connoisseur. It is produced in 350 thousand copies per year, and its price does not exceed 5 thousand Swiss francs.
Jaeger-LeCoultre – Reverso is a classic on the Swiss market. The first model of this watch appeared in 1833. 65 thousand of these watches are produced every year. The cost of one is 6 thousand Swiss francs.
Parmigiani Fleurier model – Kalpa. This is one of the youngest brands in this list. The first copies were created in 1996, but they immediately gained sympathy and recognition. 5 thousand watches – only so many pieces are produced annually. Their price is 8 thousand francs per piece.
Piaget – Altiplano is a watch that was created in 1874. It is very elegant and this distinguishes it. Annually 20 thousand watches are put on the market. It costs a bagatelle 14 thousand francs.
Watches have always been an indicator of prestige. The models presented in the list are not only great in terms of mechanism, but also unique.
Chocolates from…a designer. See collections of candies from fashion houses
Meet the fashion houses that are launching their own chocolates and even opening their own candy shops. Come in and see how the fashion world creates amazing chocolate candy!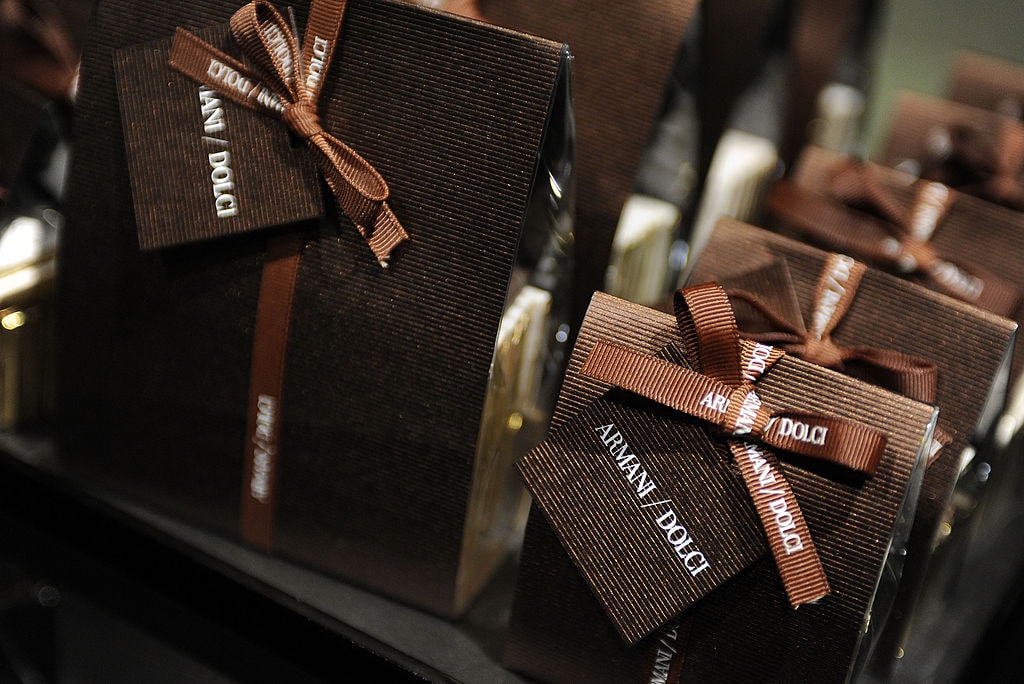 The most famous fashion houses are famous not only for their top-quality clothing, but also for their excellent customer service. In addition to beautiful styles, exquisite fashion shows, or unforgettable campaigns, creative directors want to offer something more. Often, before important occasions such as Christmas or Valentine's Day, fashion houses release limited series of carefully prepared gadgets that will be an ideal gift for fans of the brand. In the past years this kind of surprises were great boxes of chocolates or other sweets signed with the logo of famous designers. It turns out that fashion industry and confectionery industry are not very far from each other, because some well-known and respected fashion houses open their own confectioneries. Learn some stories about how fashion and delicious sweets have found a common ground to better meet customers' expectations.
Delicious chocolate pralines have always been associated with luxury, just like fashionable clothes from top designers. That is why fashion houses have often branded various sweet gifts prepared for sale usually during the holiday season. In previous years, a lot of concepts were created as a great way to reach out to customers. Both Italian and French fashion houses have for years been romancing the world of confectioners and master chocolatiers who can create real masterpieces from sweet chocolate mass. Some of the brands known for high fashion have even gone a step further, creating their own confectioneries, which have their headquarters in the largest cities of the world. Sweets from Prada, Armani or Louis Vuitton can be tasted in London, New York, Milan, Tokyo or the Middle East. As the above example shows, fashion is not only about stylish clothes, but often also about a luxurious lifestyle, which is promoted by the biggest fashion houses
How is the fashion industry connected to the world of chocolate and sweets?
Sweet gifts from Armani
The fashion house Giorgio Armani prepares sweet gifts for its customers on various special occasions such as Christmas, Valentine's Day or even Ramadan. In the past years, Armani Dolci created lots of boxes full of delicious chocolate pralines, fragrant cookies and other melt-in-the-mouth sweets. These are usually high-quality goodies that are sure to please any customer of premium luxury brands. Buying a limited edition gift is sure to be the perfect gift for any fashion fanatic
Marchesi Confectionery
Not everyone knows that the fashion house Prada has also owned the iconic Marchesi pastry shop for a very long time. The first cake store was established in 1824 and it was one of the most beautiful places on the map of Milan. Over the years, the Italian fashion house Prada took an increasing share of the confectionery business. Nowadays, Marchesi also has its branches in other big cities, e.g. in London it is located on Mount Street. There, you can taste the classic Italian Panettone cake, colorful candies, chocolates or chocolate-covered almonds. It's also a great opportunity to enjoy a great Italian espresso
4 intriguing boutiques from around the world
There are boutiques in the world so interesting that you can not pass by them indifferently. Check out our suggestions!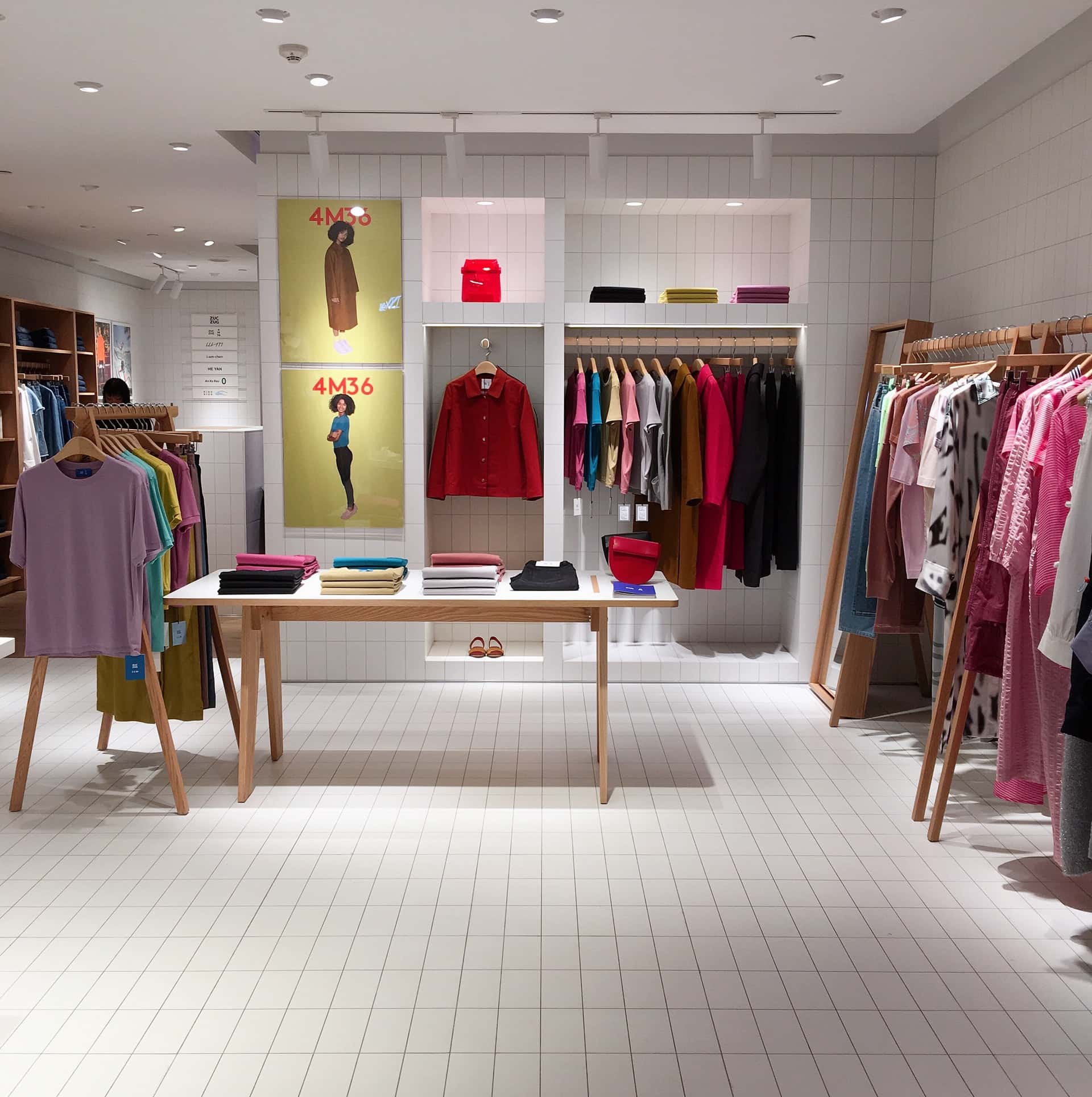 In addition to the obvious need to satisfy your material needs, stationary shopping should give you something more – an unforgettable aesthetic experience. Especially in times when we do most of our shopping online. Brands through beautiful interiors of their boutiques build relationships with customers and make us eager to return there. In today's post we will take you to four stores that have enchanted us!
House of Bijan
A thousand dollar tie and fourteen times more expensive alligator shoes at House of Bijan in Beverly Hills impresses no one. It is the world's most expensive and beautiful boutique for men. It leaves other men's boutiques far behind. To shop there, you need to make an appointment in advance. Inside, every detail has been taken care of. A bold yellow color adorns the walls of the boutique, and accessories are arranged on stylish tables. Every stylish man wants to shop there
Marimekko
A bold, colorful and timeless Finnish brand that has been very well received around the world. Behind every beautiful print is a story and a lesson. You can find Marimekko stores in New York, Copenhagen and Sydney. The boutique in Japan is one of the most beautiful in the world! This is the one that caught our attention.
Inside you can see a real explosion of colors and original designs! In addition to clothes, the brand offers accessories for the kitchen and bathroom, and even shoes! In addition, there is an opportunity to buy fabric and create something individual
New York Vintage
This boutique wins in the category: most beautiful secondhand store. It is located in the Chelsea neighborhood of Manhattan and has two floors. The first floor is accessible to any passer-by. Unique and extremely stylish clothing items will take your breath away
The second floor is a private showroom. In its walls is closed the history of fashion. There are such brands as Balenciaga or Schiaparelli. You can borrow their clothes and accessories. Most often they are rented by the biggest, world celebrities. The owner of the second-hand store was offered a six-figure sum for the bird Jessica Parker wore in her hair during the wedding scene in "Sex and the City". The boutique is not only beautiful, but also allows us to travel back in time
You will be saddened to learn that you cannot simply enter the second floor of this popular boutique. To get there, you need a special permit, which you get after being screened and checked beforehand. Well, all that remains is to visit the website of this magical place.
Concept 21 Poznań
A Polish accent had to be on this list. There are many boutiques that delight us with their interior design. Concept 21 should be on our list of stores that you absolutely must visit. Elegance greets you right from the threshold. An elegant staircase leads to this beautiful interior. Stylish closet items perfectly harmonize with the decor. You'll find smaller and larger pieces by local and talented designers, but there's more!