The bottles of these perfumes will delight you. Discover our favourites from leading brands
Perfume with a beautiful flacon is your dream? Here are our suggestions!
You need about 3 min. to read this post
Perfume is nowadays like clothing. We choose them according to the season and our outfit. For evening outings we prefer strong fragrances, while on a warm summer day we put on refreshing aromas
Scents themselves are of great importance, they greatly affect our senses. The appearance of the flacon is also important. Manufacturers of perfumes focus on interesting bottles. Here are the most stunning proposals!
The most beautiful perfume bottles
Check out the most interesting perfume bottles on the market. Without a doubt, they will stay in your memory.
Imperial Majesty – Clive Christian
This is one of the most expensive perfumes in the world. Imperial Majesty is a perfume for the chosen ones, as it costs 215 thousand dollars. In the half-liter flacon, which was made of Baccarat crystal, there is a unique perfume with an original smell. The main decoration of the bottle, which is a 5-carat diamond embedded in 18-carat gold, is responsible for the price of the perfume. Impressive, right?
Midnight Rain – La Prairie
This flacon has a teardrop shape, which resembles the night sky. This was also the intention of the creator. A completely black flacon with glittering elements will delight many beauty connoisseurs. Such a bottle will be a beautiful decoration of the bathroom.
Purr – Katy Perry
Katy Perry is a very original star. So is the perfume she created. The shape of the flacon is a shiny purple cat, which attracts the eye with its sparkling eyes. This flacon is certainly mysterious and slightly dark, but also elegant and sophisticated. It will also work great for dog fans.
Prive Eclat De Jasmin – Giorgio Armani
The Prive Eclat De Jasmin perfume is a work of art in itself. The simple in form cuboid was topped with a plug imitating a gray stone. The minimalistic whole is complemented by a gold plaque on the front, on which the fragrance notes are written. It will fit perfectly on the dressing table of any elegant minimalist.
Baby Phat Fabulosity – Kimora Lee Simmons
This product was created with glitter lovers in mind. Every woman loves jewels and this flacon shines like them. It perfectly imitates an impressive diamond. It will make a great gift. It is luxurious and timeless, and the fragrance itself is very intriguing.
Classique – Jean Paul Gaultier
You can easily guess what inspired Jean Paul Gaultier to design this beautiful flacon. The feminine curves that this unique bottle pays tribute to are meant for women, while the imitation of a muscular torso is an option for men. The bottles are unusual and fit perfectly in the hand.
Play – Givenchy
Are you looking for something modern? There is also a proposal for the fans of new technologies – a bottle from Givenchy in the shape of an mp3 player. The whole bottle is made of transparent glass and complemented with silver glittering metal. The fragrance is designed for courageous men.
Perfume designers know very well how to attract attention. They design bottles with their recipients in mind, and their inspiration are often the things that surround us. Each of them is a small work of art that is good to have on your dressing table.
Main Photo: lucas mendes/unsplash.com
Top 10 men's fragrances for fall and winter 2021
Looking for the best fragrance for autumn and winter? Check out the top brands!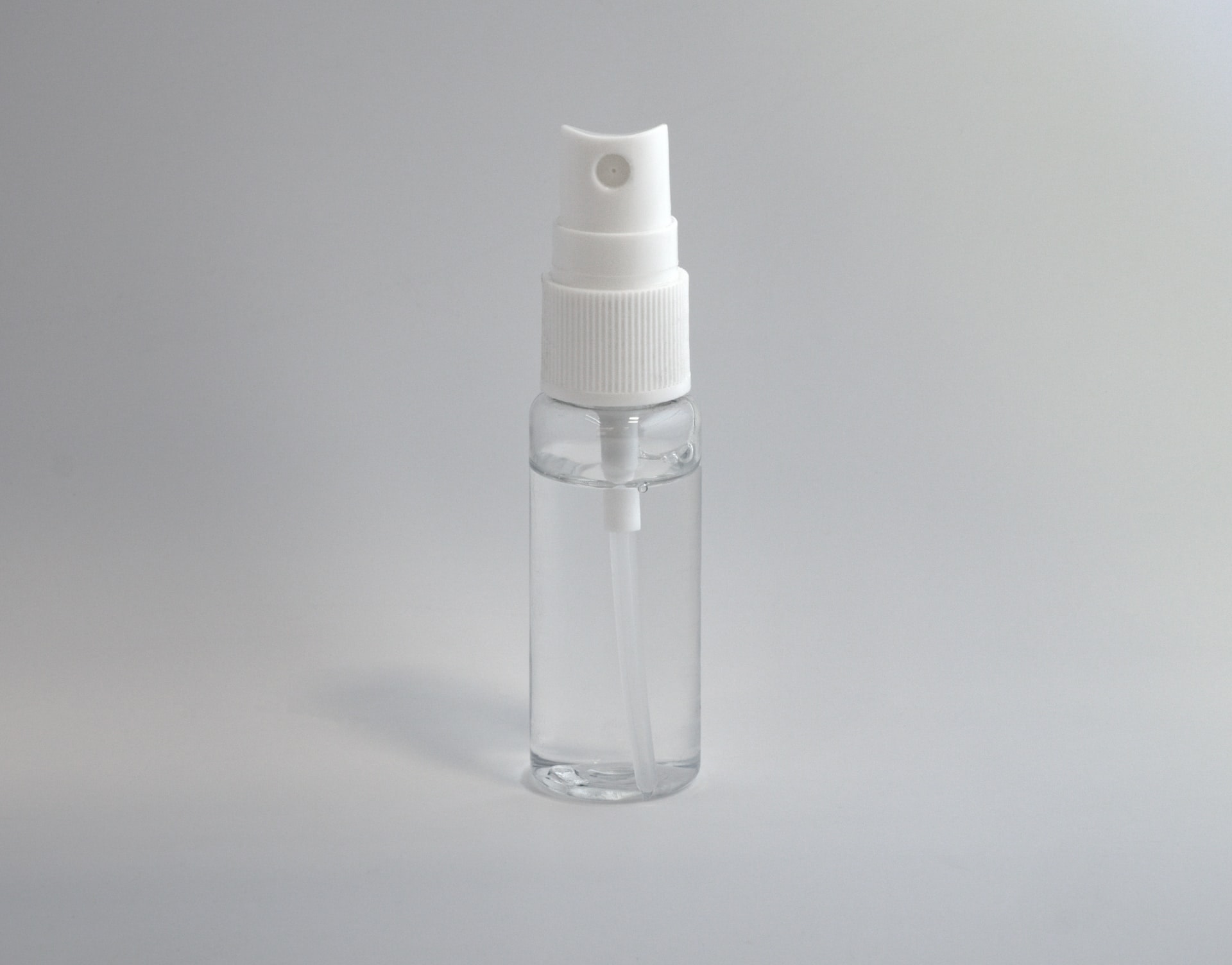 What should you smell to be on top this season? Check out the trendiest men's fragrances for the coming months!
Men's perfume – which are on top?
There is nothing like a well-chosen men's perfume. They make us feel confident and help to make an impression on those around us. Which of the perfumes available in stores today are the most popular? Meet the 10 fragrances that rule during the current season
Bentley Infinite Intense
Nobody can pass by the name of this company indifferently! Everyone knows what a Bentley is. Eau de Parfum Infinite Intense has been on sale for several years, but this season it is especially popular among fans of unusual fragrances. The intriguing blend of black pepper, lavender, violet and ambergris, among others, captivates! The base notes of this fragrance are patchouli, Haitian vetiver, musk and cedar, which gives the whole fragrance a warm and fresh spicy scent.
Tom Ford Grey Vetiver
This is a fragrance proposal addressed in particular to the lovers of sophisticated style. Tom Ford Grey Vetiver is a perfume extremely refreshing. In this elegant bottle, the aromas of grapefruit, orange flower and sage, iris root and Pimento pepper are mixed together.
Paco Rabanne 1 Million Men
This perfume is becoming more and more popular – and it is worth mentioning that it debuted on the market a dozen years ago! Paco Rabanne 1 Million Men is a great option for the fall/winter season as well. Heavy cinnamon notes are broken here with a refreshing aroma of mint. Sounds like the perfect proposal for a fulfilled man? Definitely yes.
Dior Sauvage
Here is a perfume that no one will pass by indifferently. Johnny Depp himself advertised it. The smell of resin and wood make an incredible impression. In this elegant bottle freshness blends with nobility.
Tommy Hilfiger The Impact
The Impact is a fragrance created for men who are not afraid to dream. They are the ones who set trends! Without a doubt, this is an option for bold guys, perfect for the fall/winter season. Citrus and woody notes are combined here in a perfect whole
Armani Acqua di Gio
We recommend this fragrance always, no matter what season it is. Armani knows what a man wants to smell like! The already cult Acqua di Gio is like a refreshing sea breeze. Mysterious and tempting, reminding us of the best of everything. The perfect fragrance proposal for a modern man
Armani Code
It is Armani again. This time Code – a delightful fragrance that is very elegant! Many men will like the smell of oriental accords. If you like being surrounded by an aura of mystery – this will be a good proposal!
Versace Oud Noir
Do you like luxury? Of course – who wouldn't! The intensive leather note of this perfume will delight everyone. Style and elegance is something that distinguishes this fragrance composition. Classic and modernity closed in a unique bottle – sounds like a good proposal for cold days.
Valentino Uomo Intense
This time we propose a slightly softer, powdery scent. This is what Uomo Intense by Valentino is. It has a warm and sensual scent broken with masculine leather notes
Burberry London for Men
Finally, an absolute classic, namely the proposal from the famous brand Burberry. The spicy-oriental scent is definitely enticing, and this bottle is one that everyone would love to have among their cosmetics!
Main photo: Brett Jordan/unsplash.com
Fragrances perfect for the coming autumn
A new season, time for a new inspiring fragrance to make you feel great. Check out the most popular men's fragrances from leading manufacturers. They're perfect for fall!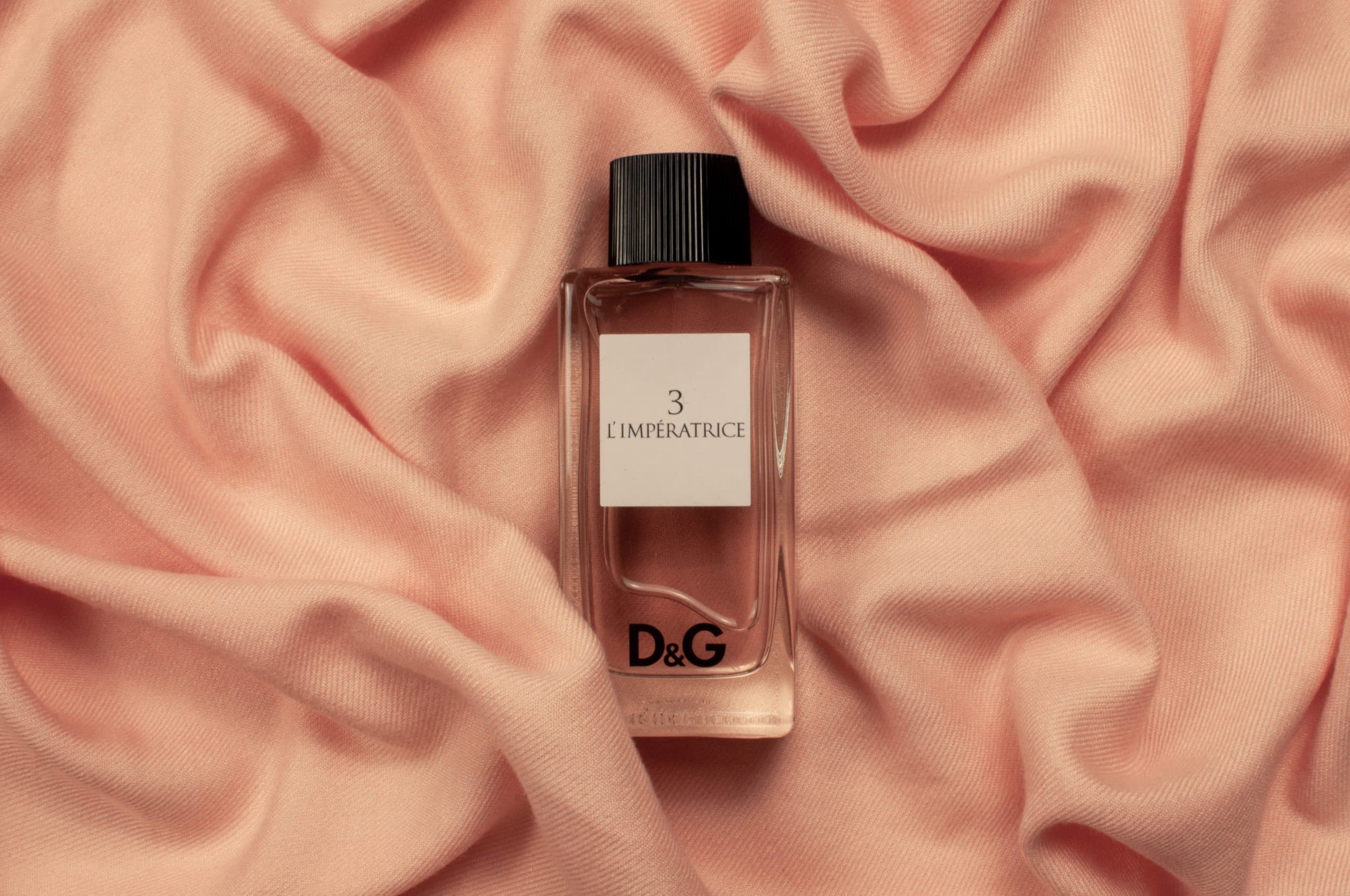 Want to smell special this fall? Check out the top 5 fragrances perfect for men in the coming months.
Men's fragrance for autumn – what should it be?
Autumn is a time when both men and women opt for slightly heavier fragrance notes than during other seasons. This is a good time to find a unique fragrance for yourself. It can be an ideal option for all seasons or chosen only during the autumn days. Check out the most popular proposals from leading manufacturers
Giorgio Armani Acqua di Gio
This scent needs no introduction. Uniquely, it is the perfect option for any time of the year. Acqua di Gio by Armani is a classic, typically masculine and attractive perfume! It is not surprising that this fragrance has a whole lot of admirers. If you are looking for a new perfume for autumn, you can bet on this one. The refreshing citrus scent will be perfect for any time of the year.
Giorgio Armani Stronger With You
It seems that Armani is a real classic among men's fragrances. If you are looking for a perfume perfect for autumn days, reach for Stronger With You. It is a perfect combination of oriental and fougere notes. This proposal is something that will interest modern men who like to stand out in the crowd. The scent is simply mesmerizing. Armani perfume will give every man confidence.
Givenchy Gentlemen Only Absolute
Givenchy also has its proposal for brave and self-aware men. Here is the fragrance Gentlemen Only Absolute, the bottle itself fits perfectly into the autumn aura. This flacon is definitely worth having in your collection.
Spicy notes intertwine here with bergamot and vanilla, you can also clearly feel the sandalwood. Do you like to take on new challenges? Then this is a great fragrance just for you. The end of the year is the perfect time for motivation to act. With the proposal from Givenchy it will be easier.
Dior Homme
Many men this autumn will like to bet on the fragrance proposal from Dior! Homme is a perfect combination of powdery aromas. Iris, lavender, sage, cocoa, amber, patchouli – these fragrance notes, among others, make up a fascinating whole. If you choose this fragrance, the masculine and sensual aroma will accompany you wherever you go. It is simply a revelation!
Carolina Herrera 212 VIP Black
This fragrance composition will be perfect especially for young and energetic men who like to enjoy life. Carolina Herrera 212 VIP Black is a perfume that is an ideal option for evening outings. The notes of: absinthe, fennel, anise – all this creates a fragrance for real VIPs. Add to this vanilla, lavender and musk, and no one can resist just this perfume
Main Photo: Maxim Lozyanko/unsplash.com
Men's perfumes for summer. See our picks
Looking for a men's perfume for the summer? Discover iconic fragrances that are sure to delight you!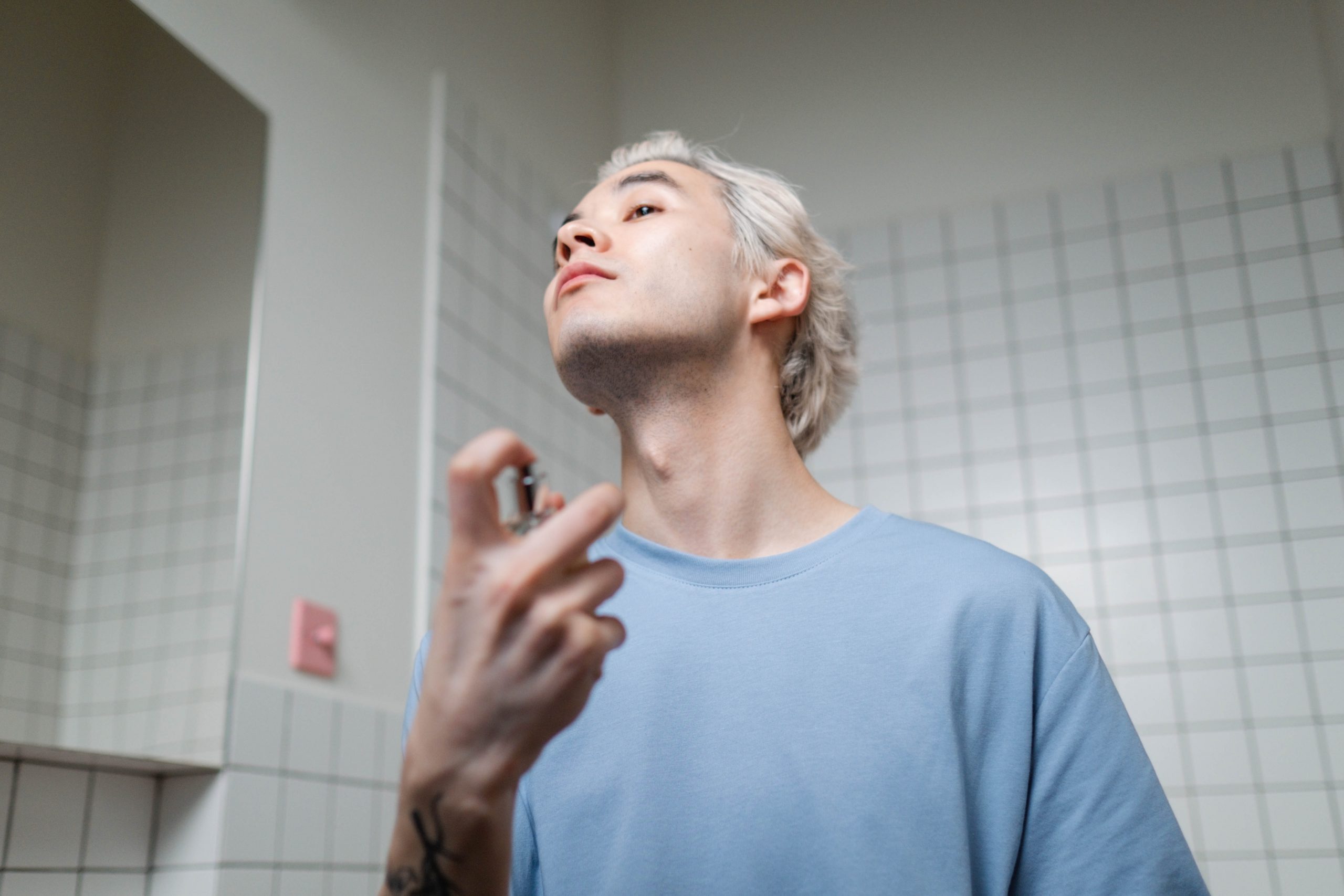 The right perfume emphasizes style, confidence and makes a good impression when meeting another person. Meet the best fragrances for men for summer!
Sometimes men do not know what fragrance will emphasize their character and will be a good choice for a particular occasion. Therefore, in this article we present the most popular men's perfumes around the world. You will learn a variety of combinations, so you can certainly choose something for yourself! We invite you to read!
What to pay attention to when searching for the perfect perfume for summer?
Among men's perfumes you will find both heavy and sensual compositions, perfect for cold days, as well as light and fresh fragrances, which are perfect for summer. Every man who cares about choosing the best perfume must take into account his character traits, the effect he wants to achieve, the time of year and the occasion. Check out our suggestions that will surely appeal to you!
The prettiest men's perfumes for summer!
In order to make your perfume search easier, we prepared several proposals of iconic men's fragrances for summer. The list includes various fragrances, so you are sure to find the perfect perfume for you.
Davidoff, Cool Water Perfume
This is a classic men's fragrance that has already enchanted many people around the world. Marine notes combined with citrus cocktail give the blend an extremely intense freshness and refreshing power. It is a very good proposal for everyday use during warm summer days, for men full of energy and charisma.
Dior, Sauvage
Among the many cult male fragrances from Dior, Dior Sauvage deserves special attention. If you are determined, daring and looking for an extremely long-lasting perfume, this is a very good choice. Sauvage will be perfect for everyday wear and for bigger outings. The combination of charming ambroxan and bergamot will make you memorable to many people.
Chanel, Allure Homme Sport
This cult scent in the sporty version, combines luxury and energy. The combination of orange, cedar, ambergris and white musk, makes it perfect for confident men. The fragrance is perfect as a refreshment during a hot day as well as an evening out.
Calvin Klein, Eternity Summer for Men
Eternity Summer is a timeless fragrance composition, perfect for the summer season. The combination of berry, juniper, cypress, grapefruit, pepper and musk will be perfect for a man full of energy who does not mind being the center of attention.
Versace, Man Eau Fraiche
The combination of cedar, rose, citrus, ambergris and musk is a perfect proposition for demanding men. This sensual fragrance, will make you feel extremely elegant at all times, even during summer days. You can be sure that after applying this fragrance, you will be noticed, especially by women.
How to use perfume during the summer?
High temperatures make the scent last much shorter on the skin than it does during cooler days. Therefore, it is worth applying it in a deliberate way. Safe areas where perfumes last the longest are the wrists, the area behind the ears and the bend of the elbows
Summary
Properly chosen perfume is a perfect complement to many hairstyles. The choice of perfumes is really large, and each fragrance composition is completely different. During hot summer days, it is worth choosing light and subtle fragrances that have a refreshing effect and do not overwhelm with their intensity.
Main Photo: Ron Lach/pexels.com