The Benefits of Men's Body Lotion
It's important to take good care of your body in order to stay healthy, but some men choose to ignore the specific needs of their skin. If you want to keep your skin smooth and healthy, then a men's body lotion can help with that.
You need about 2 min. to read this post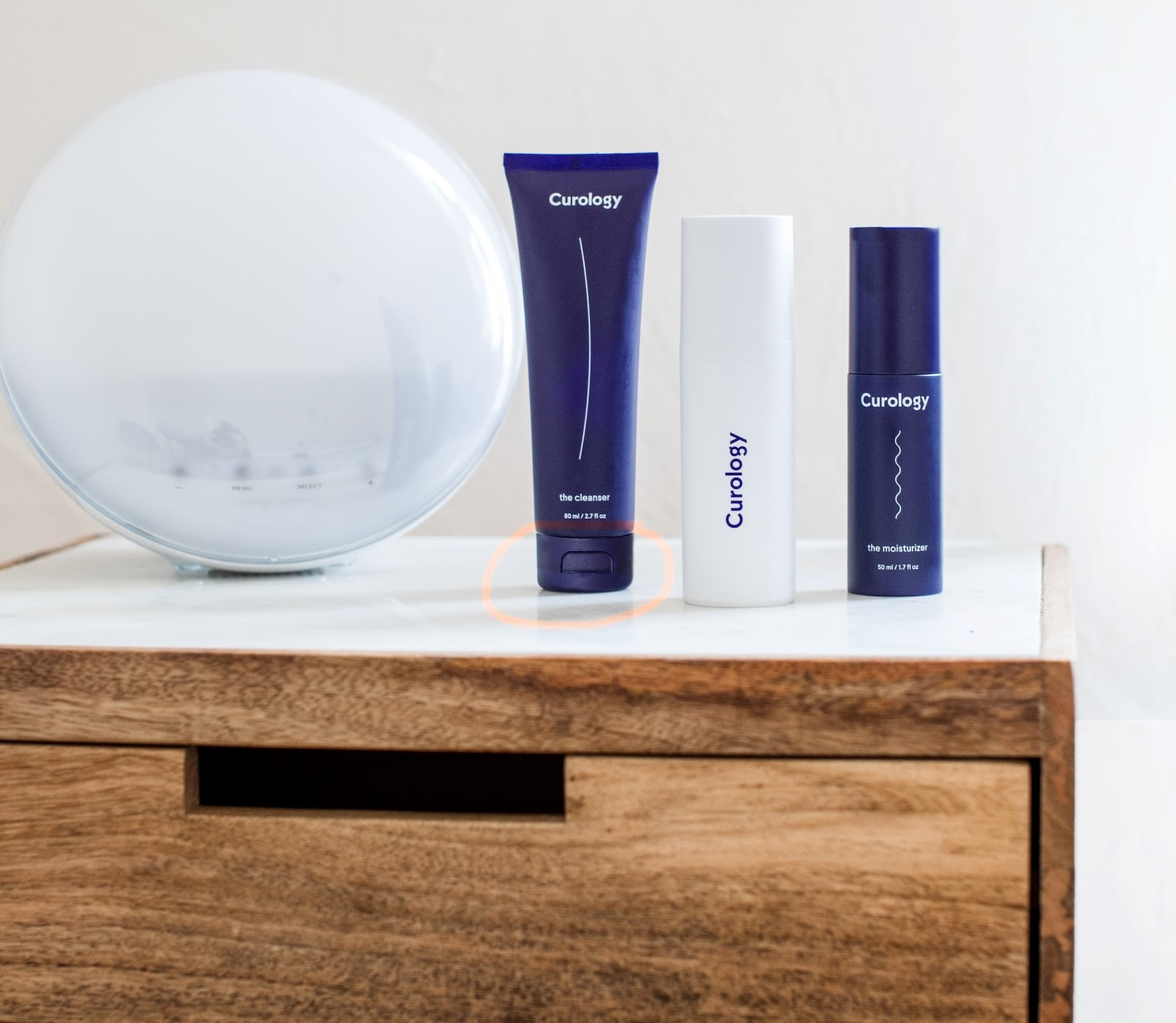 It's important to take good care of your body in order to stay healthy, but some men choose to ignore the specific needs of their skin. If you want to keep your skin smooth and healthy, then a men's body lotion can help with that. This article will cover what a men's body lotion can do and how you can get the best results from this skin care product.
What Is Body Moisturizer?
Body moisturizer is a product that is used to improve the appearance and feel of skin by providing hydration. It also provides protection against dry skin, which can be caused by exposure to cold weather, high altitude, or frequent bathing. One way body moisturizer provides hydration is by trapping water within the upper layer of the skin. This can help prevent wrinkles, erythema (redness), and roughness.
Benefits Of Moisturizing Your Skin
Moisturizing your skin is an important part of taking care of your body. It helps maintain a healthy appearance, and can also help reduce itchiness associated with dry skin. A lotion specifically designed for men might be a good choice if you are looking for the best possible results.
Why Choose Only Men's Body Lotion?
Things To Consider Before Buying:-
How frequently will you use the body lotion?
What is your skin type?
Do you have any skin conditions?
What are your top priorities when it comes to skin care? (dryness, aging, acne)
Do you want a scented or unscented product?
What is your budget range for a body lotion purchase?
Is this an impulse buy or planned purchase (online or in store)?
How To Choose The Right Moisturizer?
Knowing what to look for when choosing a moisturizer will make the process much easier. Here are some factors to consider: Skin type – dry, oily, combination; Size and shape of area to be moisturized – face, hands, feet; Type of skin condition (e.g., acne, eczema); Age; Skin sensitivity (e.g., allergies). When looking for a moisturizer that is appropriate for your skin type it is important to read the ingredients list carefully. For example, if you have sensitive skin then you may need a moisturizer that does not contain fragrances or other irritating substances.
main photo: unsplash.com/Curology
Keep Skin Calm After Shaving with an After Shave Balm
For many, a good shave leaves the skin feeling clean, refreshed, and ready to face the day. Unfortunately, in some cases, the same shave can lead to razor burn, bumps, or redness due to an irritated skin.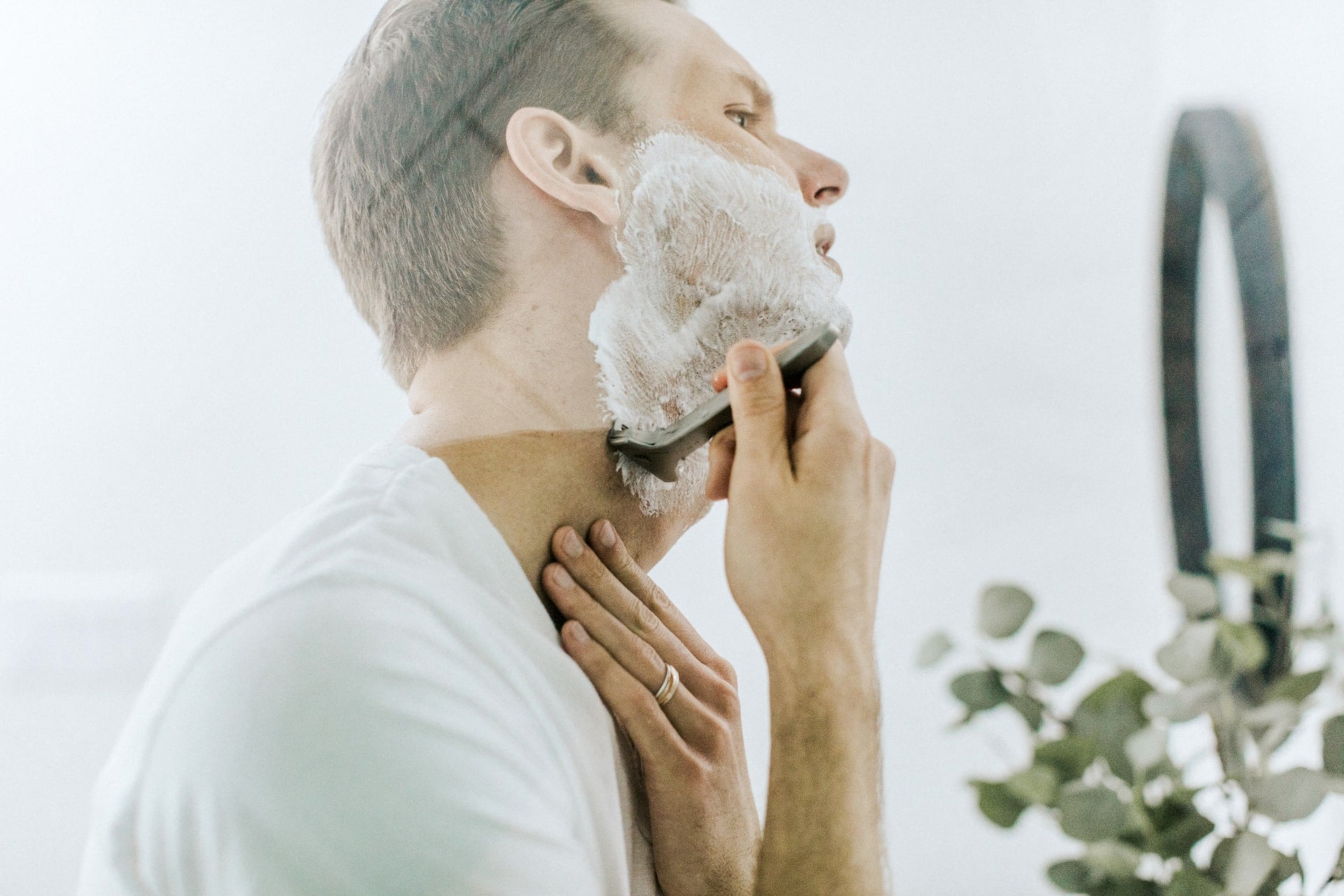 For many, a good shave leaves the skin feeling clean, refreshed, and ready to face the day. Unfortunately, in some cases, the same shave can lead to razor burn, bumps, or redness due to an irritated skin. To ensure your shave is the relaxing, enjoyable experience you seek, there is no better remedy than using an after shave balm to soothe the skin after your routine.
(more…)
Men's facial care. First: cleansing
Male facial care – what is worth remembering?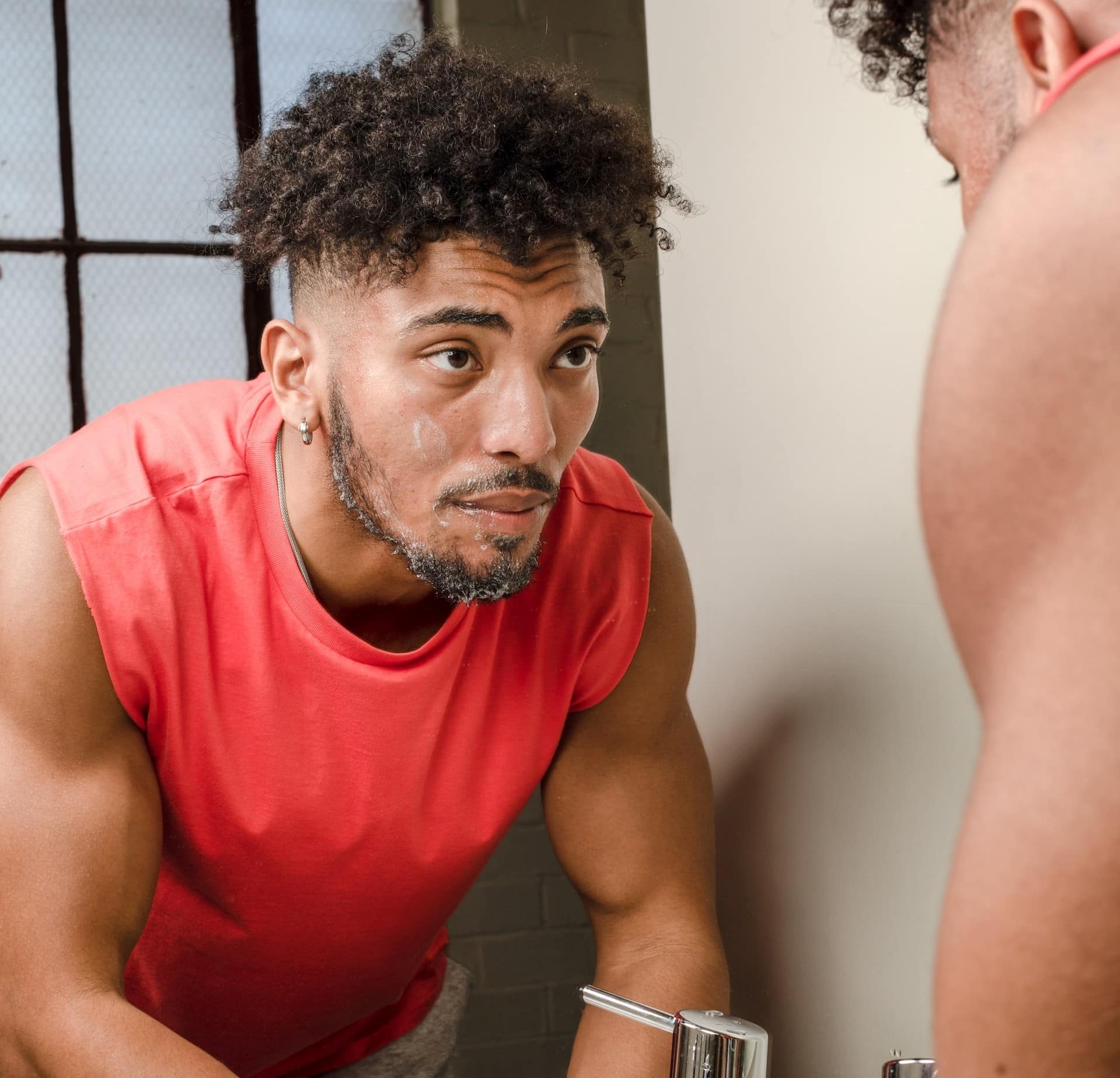 It used to be a very popular myth that facial care was for women. Fortunately, this is a thing of the past and most men know that as much as possible they can and should take care of their complexion! After all, good care is a guarantee of well-groomed skin without pimples, and at its core is cleansing. How to properly care for and cleanse the facial skin? You will find out by reading this article!
Why is skin care so important?
Skin care is the basis of skin care. Aesthetic medicine and cosmetics allow us to correct skin problems on an ongoing basis, but why remove lesions and spend a lot of money on it, if you can simply avoid them? By properly cleansing and moisturizing your skin, you can be sure that it will be in good condition.
Stages of facial care
Cleansing
Cleansing is a must. Regular removal of impurities will ensure that the complexion is not clogged, and cosmetics used for further care will be better absorbed and work more effectively. Face should be cleansed at least twice a day – in the morning and in the evening. Morning washing should be done with a gentle gel or foam cleanser. Then the face should be dried with a clean towel or paper towel.
Let the evening cleansing be a bit more in-depth – do it in two stages. The first stage is an oil – this one will dissolve the impurities and the filter contained in the cream you should apply in the morning. This oil should then be washed off with water, and then wash your face with a gel or foam cleanser. Now is the time for the next stages of care.
Toning and serum
After cleansing and drying the face, it's time to use a serum and toner. Its choice depends on the needs of your skin at the time. The toner should be applied to a face gently moistened with water, and the serum should preferably be applied to a thoroughly dried face. Now it's time for the cream!
Moisturizing
Moisturizing cream is a very important part of skin care. Only properly moisturized skin will look good and will not have blemishes. Besides, it's a great feeling when you don't feel tightness and discomfort on your face. Moisturizing cream should be applied daily. Massage an appropriate amount of it gently and wait for it to be absorbed. On top of this you can apply a natural oil to keep you moisturized overnight.
Cream with SPF
It is very important to use a cream with SPF every morning. This will protect your face from the harmful effects of sunlight and avoid discoloration. There are many creams with SPF available on the market, so you are sure to find something for you. It is important to choose products that contain an SPF50 filter.
Remember to scrub once a week!
In addition to your daily skin care routine, it is worth remembering that it is good to do a facial scrub at least once a week. He will cleanse it thoroughly and prepare it for further stages of care, in addition to removing dead skin. 
main photo: unsplash.com/Curology
Step by step facial care
The appearance of your skin depends on how you care for it. Check which cosmetics you should reach for and what is essential! Take care of your skin and it will thank you!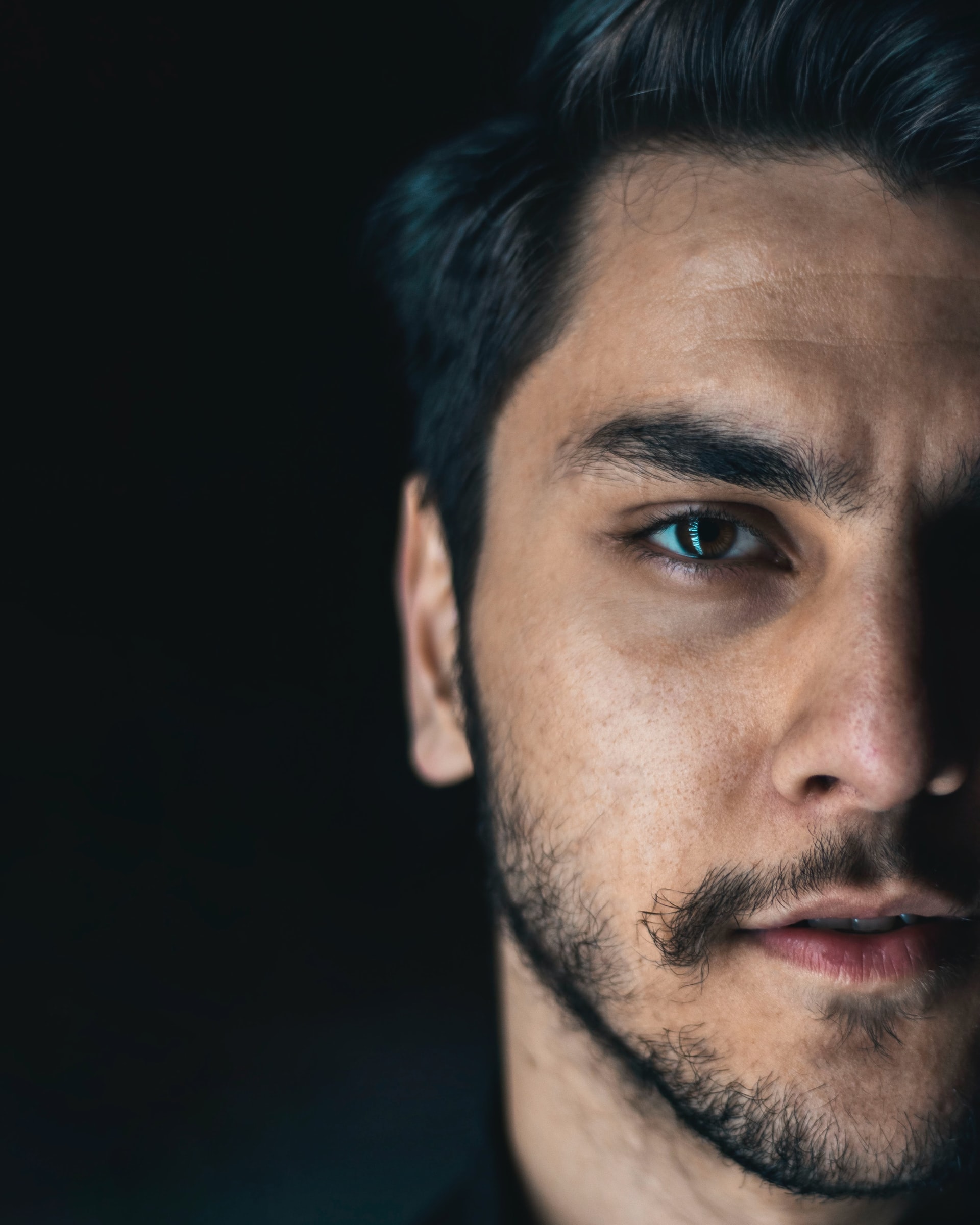 None of us need to be convinced that skin care is crucial if we want to maintain a healthy and radiant appearance. But how to do it best? What should we keep in mind? Which cosmetics should we reach for? Answers to these questions can be found below. Find out which steps in proper skin care consist of.
Step 1 – two-step make-up removal
The first and most important step in skin care is prior cleansing of makeup residue and/or other impurities that have accumulated on the face during the day. You must be aware that improper cleansing is a crime for the skin. It's best to divide it into two stages – first use a cleansing oil and then a water-based cosmetic, such as a liquid, gel or foam. Only then can you be sure your face is perfectly clean and ready for the next skincare steps. If it's your morning routine, you can skip the oil.
Step 2 – exfoliation
Now it's time for a scrub to get rid of dead skin cells, smooth your skin and cleanse your pores. Of course, don't use it every day but once or twice a week at the most. You can choose an enzymatic peel (without particles), fine or coarse-grained – the type should suit your skin and preferences. Regular exfoliation also helps fight discoloration and uneven skin tone.
Step 3 – toning
Toning is a step you must always perform after cleansing your skin, even if you have not exfoliated that day. A toner, whether sprayed from an atomizer or poured onto a cotton pad, is essential for restoring your skin's pH. Follow the example of Asian women and use a moisturizing and nourishing toner instead of a harsh astringent one. Your skin will certainly thank you.
Step 4 – Concentrated serum or booster
Right after toning comes the time for highly concentrated cosmetics with lots of active ingredients. Their effect is much stronger than the cream, so we apply them first. Serum or booster should be applied especially in the evening, when you have more time for care and can wait until everything is absorbed
Step 5 – cream adapted to the needs of the skin
This is where you reach for the cream, or rather two. The first is an eye cream that is light in texture but has a beneficial effect. The second one is a face cream. And here we usually paste the moisturizing day cream and the nourishing night cream. While in the evening you can afford a greasy consistency, in the morning pay attention that the cream does not weigh down and does not accumulate under makeup. Of course, it's important to choose products according to your skin's needs-perhaps it's dehydrated, has imperfections, discoloration, dilated capillaries or excessive sebum secretion.
Step 6 – sun protection
Applying sunscreen is a must not only during the vacations but all year round, even in winter. If you don't have a UV sunscreen, you need to apply a separate cosmetic. The filter should have a minimum of SPF 30, and preferably SPF 50. Then you will be sure that you protect your skin from burns, hyperpigmentation and photo-aging and drying.
Main photo: Amir Mohammad HP/unsplash.com