We are looking at Versace perfumes. What fragrance should you choose for yourself?
Versace brand has conquered the perfume market. Check out which fragrance to choose for yourself!
You need about 3 min. to read this post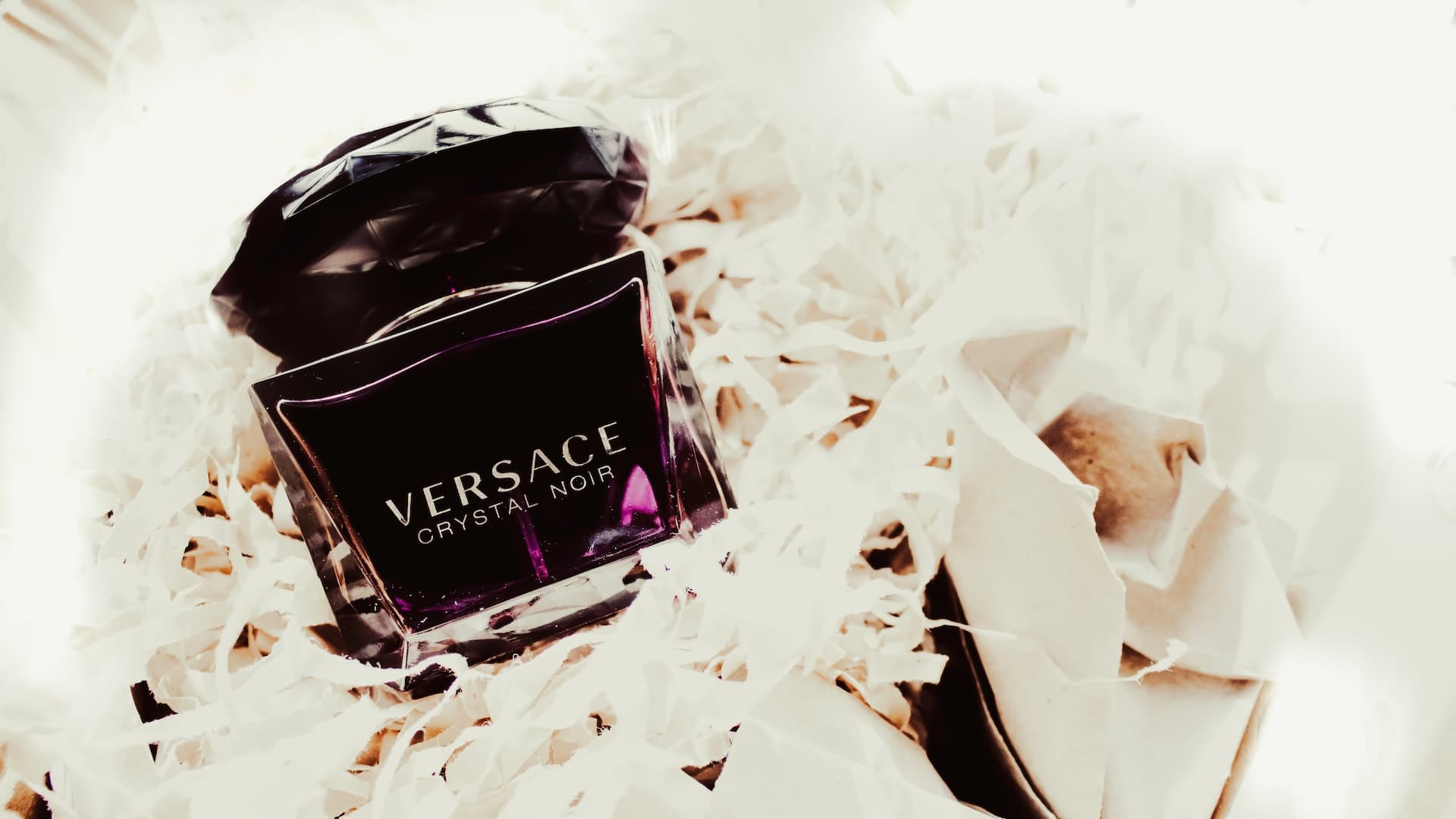 Perfume is a part of the beauty bag that women love. It's a great gift idea for many occasions, but also a great way to make your day more pleasant. Because which of us doesn't like to smell a beautiful fragrance on ourselves? One of the most popular and recognized perfume brands is Versace perfume. What is the best one to choose for yourself? Find out by reading the following article!
Versace perfume – is it a suitable gift idea?
The Versace perfume brand is known all over the world. It is appreciated in many other industries, such as the fashion market. However, it is mainly perfume that many women associate it with. Is a flacon full of fragrance from Versace a good idea for a gift? The answer is obvious – by all means yes! Anyone gifted with such a gift should be satisfied. And it will be nice to go to a party knowing that you can use Versace perfume!
Which Versace perfume to choose?
Unfortunately, it will not be an easy choice. Due to the fact that the brand has many beautiful fragrances in its offer, and each of them is characterized by originality and durability, you will have to spend a few moments on the choice. Below you will find a summary of the fragrances that we think are the most beautiful.
Versace Eros Pour Femme EdP
This is the kind of fragrance that combines accords of white flowers and lemon in honey. It is a sweet fragrance, but not suffocating, and remarkable. Versace Eros Pour Femme EdP perfume is one of the most common and popular fragrances from the brand for women. Its durability is more than 5-6 hours, and the main fragrance notes what lemon, bergamot and pomegranate. Next to them stand jasmine and peony, as well as sandalwood and musk.
Versace Crystal Noir EdP
This is a perfume loved by women! Their fragrance is very intense and you can smell spices in it. Its main fragrance notes are coconut, ginger and cardamom. Next to them we have orange blossom and peony and sandalwood. The whole is completed with the aroma of musk. This perfume can last up to 7-8 hours. This is definitely a fragrance for bold and unconventional women who are not afraid of challenges. One thing is certain – using Versace Crystal Noir EdP perfume you will not avoid questions among loved ones, and maybe even strangers, sounding: And what is this wonderful fragrance? 
Versace Versense
This is the kind of fragrance that evokes spring and summer. By design, it is meant to stimulate all the senses. It is a crisp aroma, but not boring. It will be a great choice for women who like citrus. Its main fragrance notes are bergamot and green mandarin. They are complemented by fig, jasmine and lily. There is also room for sandalwood and musk. This is a light but long-lasting perfume! They can last on the skin for several hours.
main photo: unsplash.com/Mishaal Zahed
What fragrance notes work best in summer?
Looking for the perfect perfume for summer? Check out our suggestions!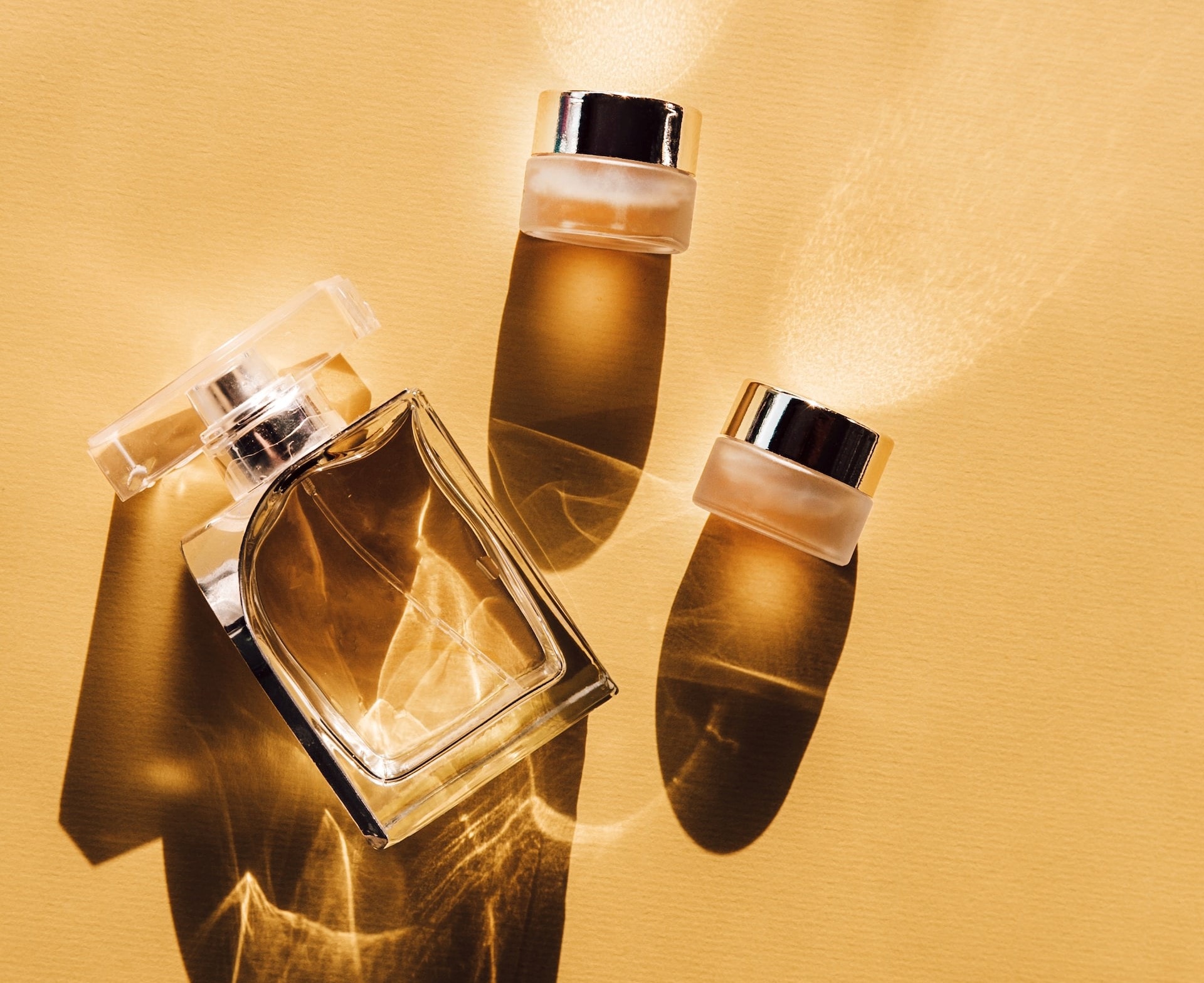 When it's hot outside the window and the sun's rays break through the windows, we start to smell certain fragrances more intensely. These include the smell of violets, freshly cut grass or rain. And what perfume will be perfect for summer? You can find out in this article.
1. Bruno Banani Woman
Our first suggestion should interest those who do not want to ruin their wallet by buying perfume. The Bruno Banani Woman fragrance is characterized by the scent of freesia with a vanilla finish. Thanks to these two fragrance notes, this perfume is an ideal lightweight proposal for summer.
2. Gucci Rush
The next perfume we presented is a slightly more expensive option, but well worth investing in. It's a strongly floral fragrance that evokes summer evenings spent outdoors with loved ones. In addition to the scent of freesia, oriental notes of coriander and patchouli stand out, and are complemented by the fresh scent of peach. Rush belongs to the sweet type of perfume.
3. Chloe Chloe
This perfume is incredibly popular and well-liked. They are very feminine, and the juxtaposition here of peony and rose was a hit. They also have delicate notes of lychee, lily of the valley and magnolia, which makes them associated with hot summer!
4. Marc Jacobs Daisy
The very sight of a flacon decorated with flowers makes us think of spring and summer! We are talking about the Daisy line of fragrances from Marc Jacobs. Intense floral, yet delicate and casual fragrance is a perfect choice for the summer season.
5. Miss Dior 
Christian Dior's love of flowers led to the creation of this wonderful fragrance. It brings to the fore notes of peony with damask rose combined with bergamot. The composition is completed with notes of musk. Can you imagine a more beautiful fragrance for summer?
6. Giorgio Armani Si Intense
This is a very sensual and intense proposition, which is perfect for summer evening outings and parties, and for those slightly bolder women also for everyday wear. In this fragrance, black currant nectar plays the first fiddle. In addition, the aroma of rose from the Turkish province and davana oil are perceptible. The whole is completed by a note of subtle vanilla from Madagascar.
7. Dolce & Gabbana Dolce Rose
Do we have any rose fragrance lovers here? If so, this fragrance will be perfect for them! The Dolce Rose proposal is famous for its main fragrance note, which is rose. Next to it, you can sense musk, magnolia petals and many fruits, for example, peach and tangerine. The whole is perfectly matched with a beautiful bottle, on which we can find a red rose and a black bow.
8. Shiseido Ginza
Our last suggestion will be perfect for lovers of sweet perfumes. The scent of pomegranate with a pinch of pink pepper combined with floral notes of jasmine, magnolia and orchid is perfect for summer. The perfume is delicate and crisp, yet not obvious. 
main photo: unsplash.com/Birgith Roosipuu
Which Chanel perfume suits you best?
Looking for unique fragrances with long-lasting compositions? Unobvious, but perfect combinations? You should definitely check proposals from Chanel. You will find all kinds of perfumes there!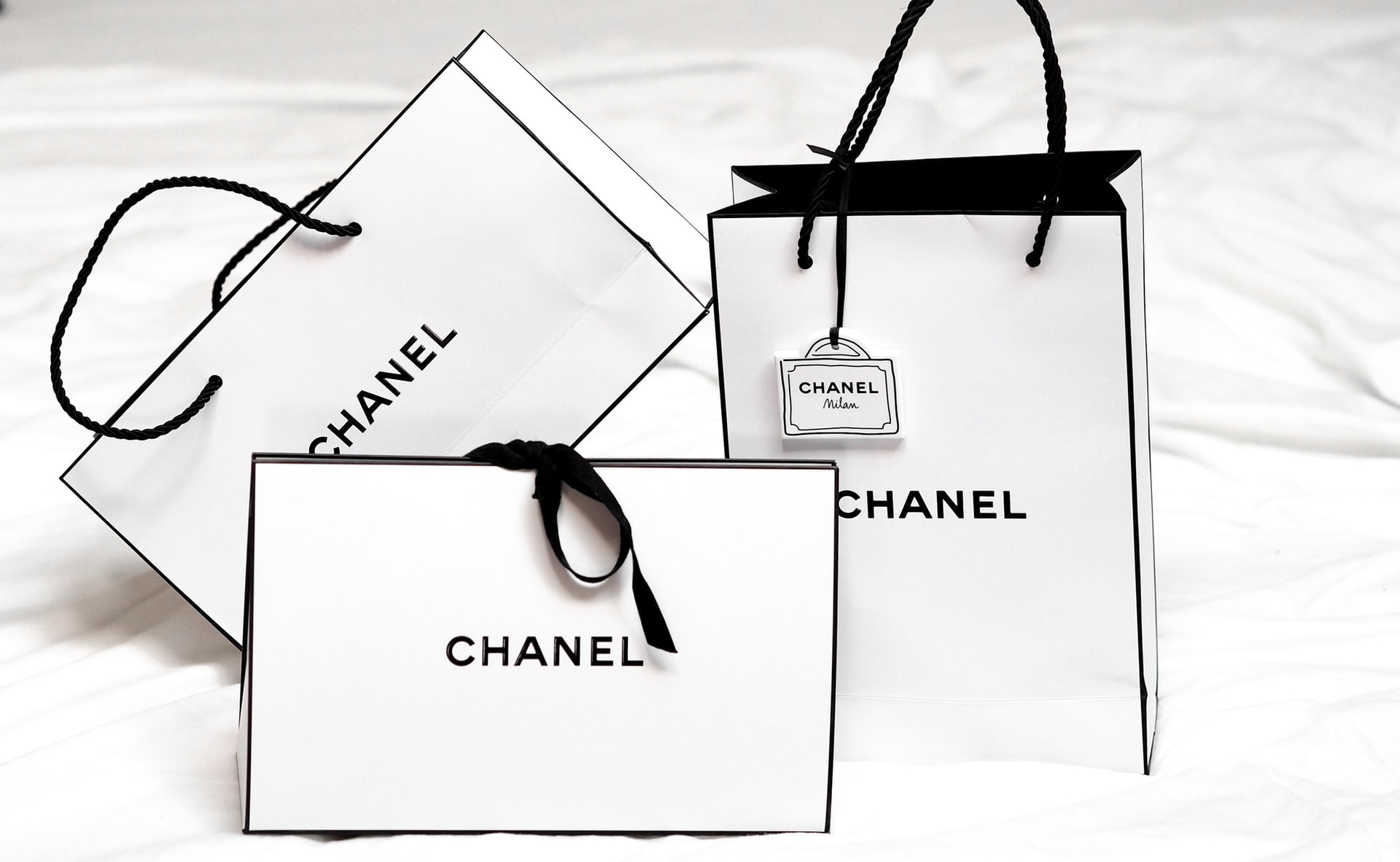 The aromatic scent of Chanel perfume has been with us for years. Do you like heavy fragrances, or fresh floral or citrus? Do you prefer classic compositions or original and unobvious? We have prepared a short review of Chanel perfumes – check which scent intrigues you. Here are 6 hits!
Chanel No. 5
This list could not begin differently. Chanel No. 5 is the first, legendary and at the same time the most famous fragrance in the world. It was created in 1921 and since then it has been winning the hearts – or maybe noses – of subsequent generations. The perfume is intense and elegant. The characteristic scent owes its complex composition, which includes creamy jasmine, aldehydes, neroli oil, soap notes, champagne, iris or sandalwood and citrus. Do you appreciate the classics, but in an unobvious and very original way? Do you like emphasizing your personality and sensuality? Are you looking for a unique fragrance for a special occasion? Chanel No. 5 is definitely for you.
Chanel No. 5 Eau Premiere
A new iteration of an iconic fragrance. It continues to remain sensual, but at the same time lighter and softer. Chanel No. 5 Eau Premiere is suitable not only for the evening, but also for everyday wear. It will appeal especially to confident, chic and elegant women. The unique composition includes ylang-ylang flowers, neroli, rose, jasmine and sweet vanilla.
Chanel Coco
Coco perfume is almost as popular as Chanel No. 5, however, it was created much later, in 1984. It is a spicy, oriental, warm, but at the same time delicate and fruity fragrance. We can find here orange and mandarin flower, coriander, rose, jasmine, mimosa and patchouli and tonka bean. Chanel Coco will beautifully emphasize the feminine personality in colder days. Perfect for romantic women.
Chanel Coco Mademoiselle
This time a fresh fragrance from Chanel designed primarily for young, confident, liberated and boldly decision-making women. It is a modern, floral composition with notes of peach, bergamot, mandarin combined with rose, water lily and jasmine as well as vanilla and sandalwood.
Chanel Chance
Chanel Chance is another fresh, floral-chypre proposal, but with a touch of mystery and magic. The fragrance in perfect proportions combines pink pepper, lemon, pineapple, jasmine and hyacinth and iris, as well as amber, musk, vanilla and patchouli. It will work great for sophisticated and elegant women who like new challenges.
Chanel Allure
Now we have another fragrance in the category of sweet and intoxicating, but also perfect for everyday. Chanel Allure is a blend of citrus notes, jasmine and magnolia. The perfume is very feminine, sensual and magical. It is perfect when we want to feel confident.
Chanel Gabrielle
Finally, we decided to highlight the perfume Chanel Gabrielle, extremely feminine and full of passion. The composition is dominated by black currant, grapefruit, jasmine, orange flower and tuberose and musk. They leave an amazing aroma and are ideal for independent and bold women.
Main Photo: Laura Chouette/unsplash.com
What perfume to choose for summer?
Most people want to smell good, but how to choose a fragrance to harmonize with our skin and season? In summer it is better to bet on lighter fragrances than in winter or autumn. Check out our tips!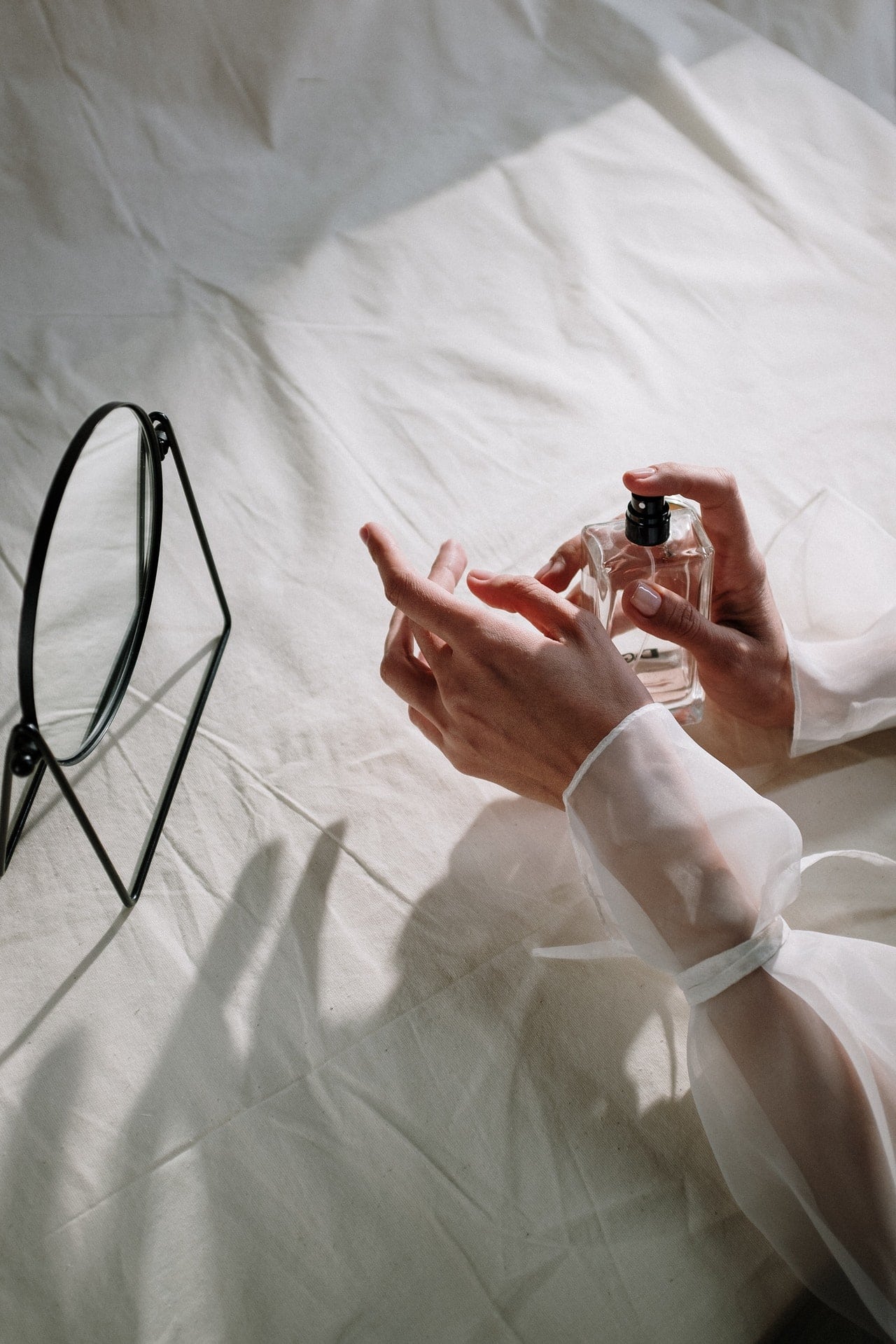 Summer has already started to spoil us with its beautiful weather. Perfumes that we use in autumn or winter do not match the summer climate. What to follow when choosing the summer fragrances?
Why change the perfume for the summer is the same benefits?
For most people, the shelf with perfumes looks very similar throughout the year: we quickly get attached to one or two fragrances and use them for years. However, it is worth broadening our perfumery horizons and adjusting fragrances not only to circumstances, but also to season.
Summer aromas
Summer is associated with beaches, the sea, romantic evenings and fruit. Scents are associated with different memories. Often when we smell a particular aroma we recall our first kiss or a wonderful time with our family.
Scents play a big role in our lives, so it is a good idea to match them with a specific season. In winter, heavy aromas will be better, and in summer lighter, floral with a note of freshness. It is also good to note that cedar and musk notes will react badly to high temperatures and can be unpleasant for people around us. It is better to bet on caprices that have a light aroma.
Fresh summer perfume
Does the perfect summer fragrance exist? Everything depends on our tastes and the sense of smell that we have. It is worth thinking about what we associate summer with. In the subconscious mind, sweetness, juicy fruit, light flowers on the water, sea breeze, the smell of wind in the mountains or golden sand can show up. In the summer we can feel freer, not only in terms of clothing, but also the smell.
Choosing a composition for yourself, you can go to a perfume shop, where a salesman with an absolute sense of smell will help us choose the scent to our liking. At the beginning, he will ask about your favorite things and himself suggest appropriate proportions and additional ingredients. At the end, we will have a smell test after contact with our skin.
It is important that the smell is not too intense, because the skin sweats more in the summer and the perfume can have too bland aroma.
Summer scents should be primarily delicate, with a sweet note and a pinch of pepper. Tea notes or the smell of cactus will also work great
Does anyone else remember what lemongrass smells like? You bet! After all, it is found in many fragrances available in drugstores and, just during the vacations, it will go beautifully with heated skin. Add to that light coconut and vanilla, which additionally repels insects, including annoying mosquitoes.
Places ideal for fragrance
It is certainly important to remember that the places where the perfume will be, it is more difficult to tan. Alcohol will block this process. It is best to apply the aroma in small amounts to sensitive areas – on the inside of the wrists, behind the ears and between the breasts. You can alternatively use a fragrance mist, which does not contain such a high concentration of alcohol.
You can also be tempted to treat the head with perfume, but only at the back and under the hair. In this place the perfume lasts very long. The smell is also emitted by lotions, which we use more in the summer, it is good to remember that they were matched to the perfume.