Holiday styling ideas for the office
Having trouble deciding what to wear to work? We present men's styles tailored to specific employer requirements
You need about 4 min. to read this post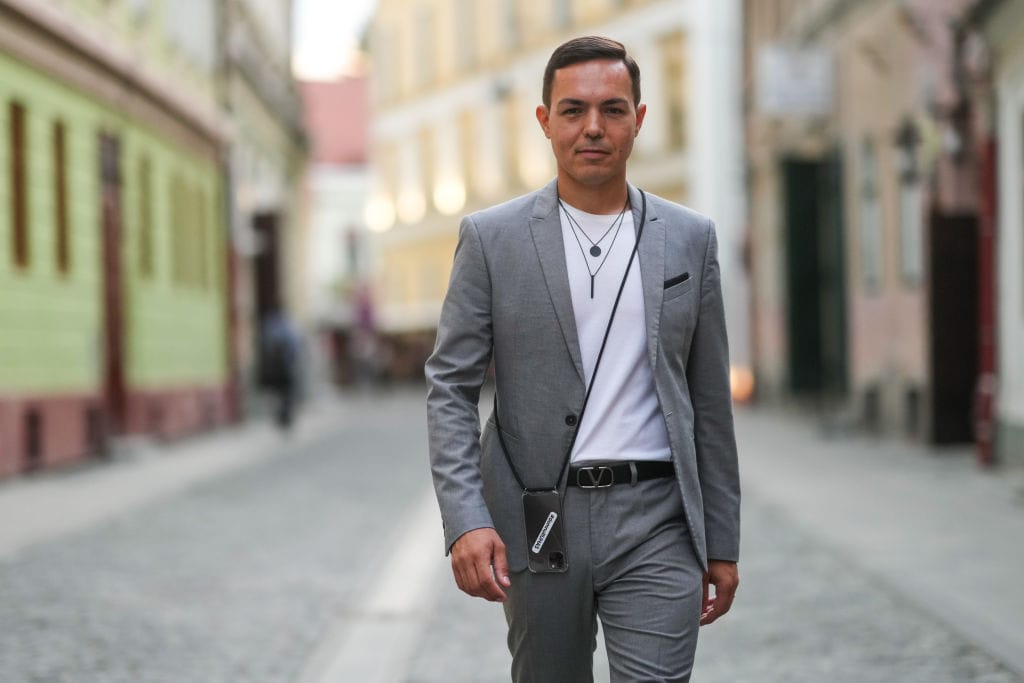 We present men's sets that you can choose for work. You can wear them on summer days, they will be comfortable and stylish. See what elements to bet on, following the current dress code
What business style should you choose?
Many workplaces have a specific dress code. Very often employers decide to introduce business casual style. It is elegant, but not so demanding. It allows for a slight departure from the rigid framework. The basis may be formal, but it is worth to play a little with accessories. This style has a few rules which you should stick to
You do not have to choose a very formal suit every day, but avoid jeans and sports shoes. It is also advisable to forego a tie on a daily basis. If you don't wear one, remember to unbutton the top button of your shirt. For this style, choose elegant pants of universal cut. Remember that they should fit your figure well. They should not be too loose or too tight. Match them with elegant shoes. It is worth matching these outfits with a business shirt. It should have long sleeves, but you may roll it up a bit. A jacket will also be useful, it may be a bit more informal. As for accessories, opt for a stylish watch, leather belt or elegant laptop bag
Smart casual outfits – sample proposals
Smart casual is a combination of elegant and sporty style. It is increasingly common in offices. It is important to look good and feel comfortable. It is the golden mean between formal and casual style. You have the most options when it comes to choosing outfits. It is also a good opportunity to experiment with your look. Of course, within certain limits
If you buy such items of clothing for work, you will successfully use them also for other occasions. They will also come in handy for evening outings, family parties or dates. So it is worth betting on clothes that are well-made and made of good quality materials. It's also a good idea to invest in decent shoes. One type of footwear can go with many outfits
For example, it can be moccasins. The ones made of leather or suede are perfect. You can match them with an elegant bottom. For summer you can choose pants in lighter shades. For example, beige or grey. You may also choose pants with a delicate check pattern. Complete this look with an elegant shirt, slightly open at the top. It should be made of airy material, such as cotton or linen. Then it will be comfortable to wear, even in high temperatures. Colors are arbitrary here
A popular footwear for smart casual style are also men's sneakers. They are matched even with elegant suits. They break the official character and give freedom. They are a frequent choice of many men. They will be suitable for polo shirts, which you will match with formal pants. This is a good option for very hot days. If the office is air-conditioned, take a jacket with you. It can have a semi-formal character. As for accessories, bet on a decent belt and a good watch
The last suggestion will be a styling with slip on shoes. Match them with chinos. They are made of soft material and are extremely comfortable. They also look great. Go for a classic basic T-shirt. For example in white. Complete the look with an elegant, well-fitted jacket. Those made of natural materials will be perfect for summer. You may bet on different shades of jackets and pants. It will give an interesting effect
Why are Printed Hoodies for Men the Best Casual Wear?
Hoodies have been the favorite of urbanites, artists, and celebrities. They have become the most popular clothing wear in the recent fashion trend. They are versatile enough to suit any taste and occasion.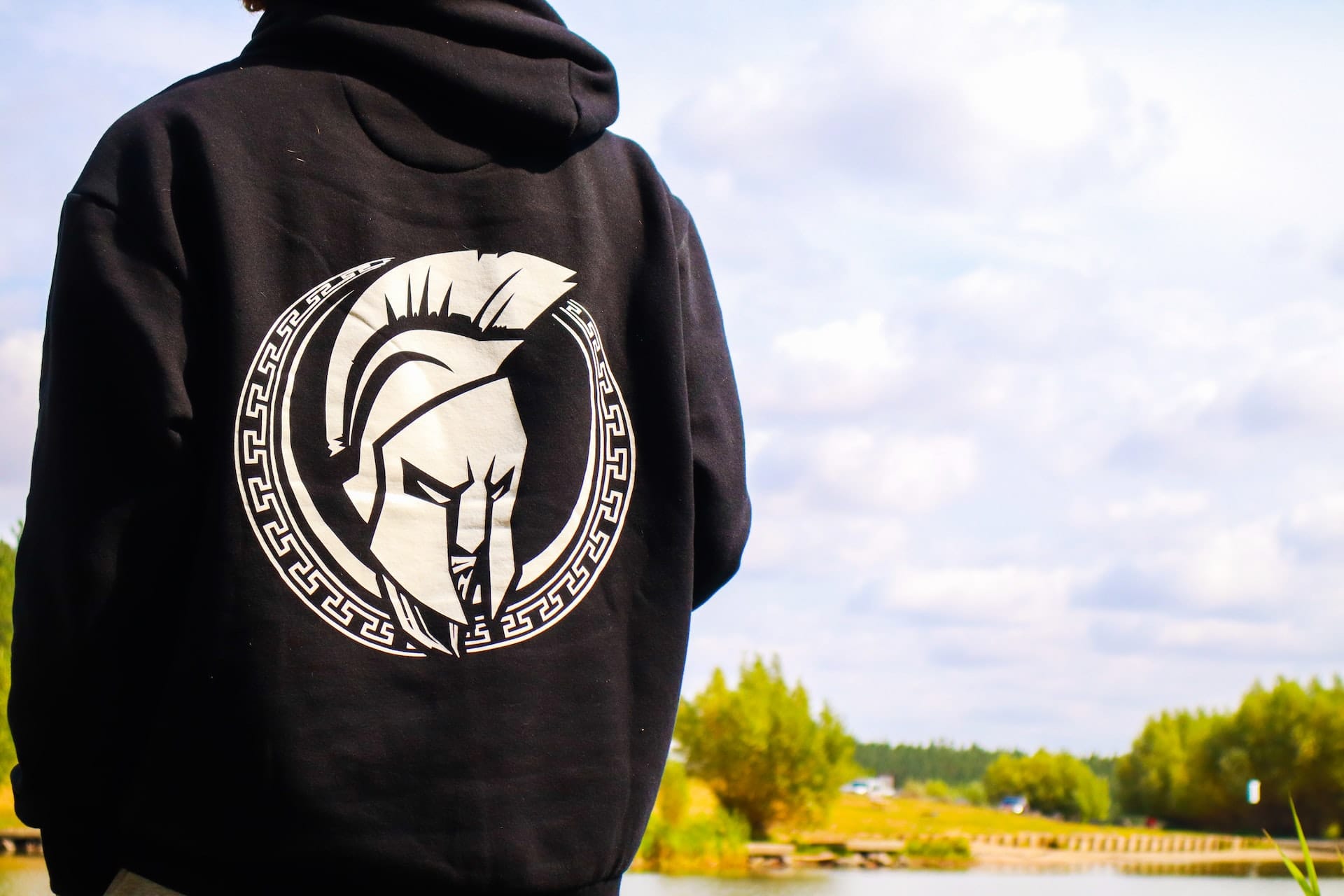 Hoodies have been the favorite of urbanites, artists, and celebrities. They have become the most popular clothing wear in the recent fashion trend. They are versatile enough to suit any taste and occasion. Since the hoodie became an essential part of casual men's fashion, there has been much debate about which are the best pieces for men to wear. But now it seems that they have become even more popular, especially with the numerous printing options available in today's clothing market. With various styles to choose from, printed hoodies for men have become very popular in recent years, due to their comfort and stylish look.
These are the best casual wear as they are simple, yet versatile. With them you can look good in a number of settings; at the office, running errands, going out with friends and family, or even at the gym. What's more, is that there are plenty of styles available; from zip-ups to pullover sweaters, there's every style you could think of. The beauty of this piece of clothing is that it can be matched with as many items to give them a particular style or appeal. And there are many reasons why these are the best casual wear:
Versatility
It's easy to style this piece of clothing with as many things as you can. You can wear one casually with jeans, or dress it up with dress pants and a button-down shirt. Also, they're great for layering in cold weather but also work well on hot days when paired with shorts or sweatpants.
Colors
There are plenty of colors to choose from when you're out shopping. Many of them come in solid colors, but there are also many with prints, especially if you opt for one with a bolder color palette.
Lightweight
They are lightweight, easily storable, portable, and can serve as excellent casual wear because of their ability to keep you warm without being heavy or cumbersome.
Types of Men's Hoodies
A variety of men's hoodies is important to have. This is because they have many different purposes, such as loungewear, sportswear, and nightwear. They also come in various fabrics and designs to choose from, so you're sure to find one that suits your needs!
Zipper Hoodies for Men
The men's zipper hoodie is a classic that never seems to go out of style. They're a wardrobe staple and are suitable for all seasons, as they keep you warm in winter and cool in summer.
Camouflage Tracksuit Hoodie
These aren't only popular with men. They're a style staple and stand out from other pieces because of their unique pattern and fun color combination. The camouflage effect also makes them appear more fashion-forward.
Men's Gym Hoodies
The gym is a great place to work out, but it can also be cold. So, it's important to keep yourself warm and stay comfortable at your next workout with a men's gym hoodie. There are many different styles available and you'll find something that fits your style perfectly.
Conclusion
Forget traditional street style fashion with messy spikes and dyeing because new trends are evolving from elegant simplicity to complex functionality. So, get your hands on a printed hoodie for men to take care of your lifestyle needs. From zippers for men to camouflage tracksuits, print products have changed the definition of fashion to something more casual yet sporty and chic. So, get yours now before it gets out of stock. 
Main photo: Jonathan Olsen-Koziol/unsplash.com
How to style a linen shirt in summer?
How to style a linen shirt in the summer – we suggest!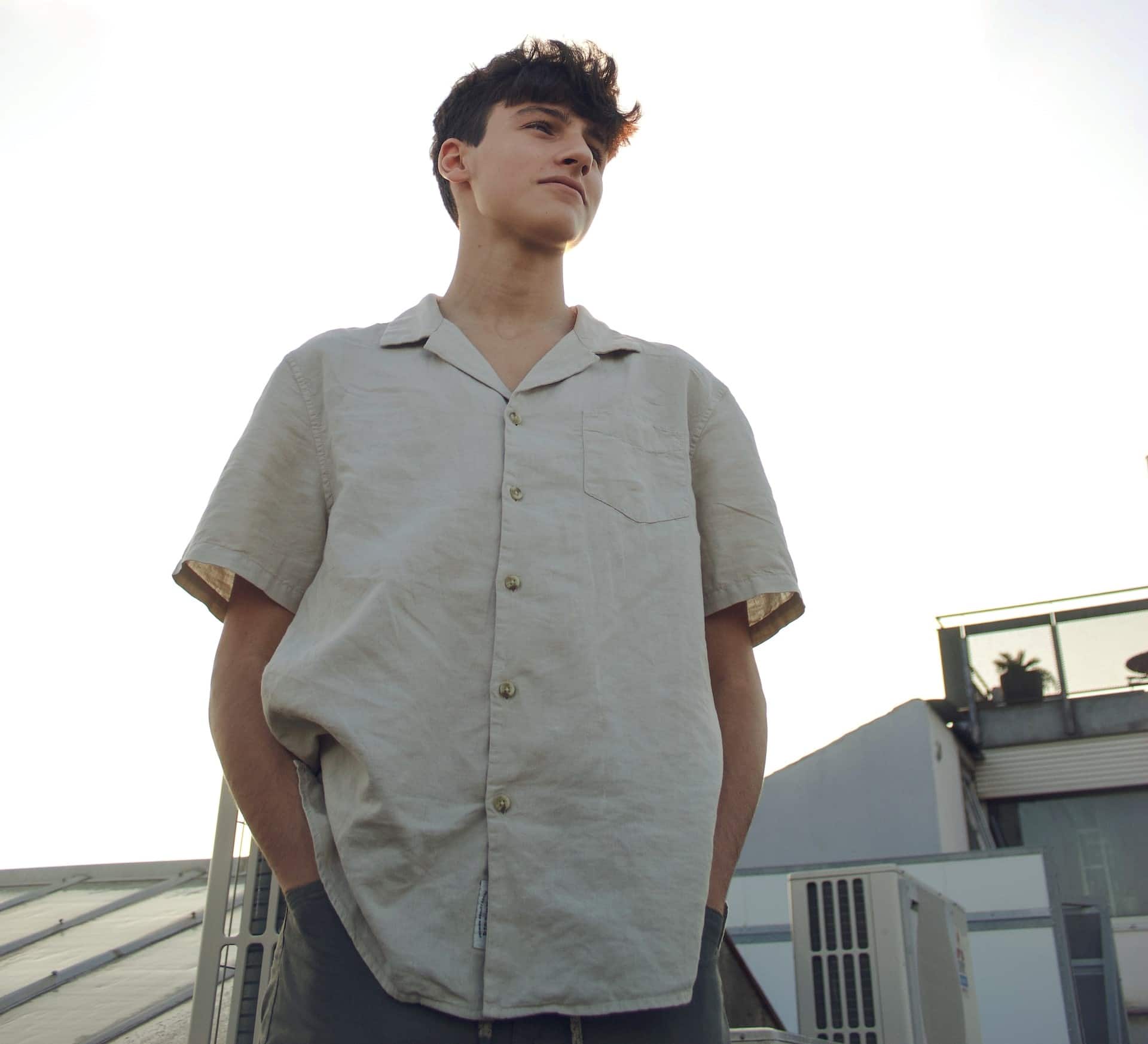 A linen shirt is an item of clothing that every man should have in his closet. It is a versatile choice that will work for many occasions. It is ideal in summer and spring, as it is very breathable. If you don't own one yet, you can confidently consider it. Check out how to style a linen shirt in summer.
A linen shirt can be worn all year round. However, linen is the material that is usually worn in the summer. No wonder – it is a natural fabric that is famous for its air permeability. This allows the skin to breathe and the body to sweat less. For this reason, men choose linen shirts most often in summer. In addition, linen is hypoallergenic, so sensitive people prone to allergies can successfully wear linen clothes.
Linen shirt – for what occasion will it work?
A linen shirt is a middle ground between elegance and casualness. When styled properly, it can be worn on most occasions. It will be perfect for a wedding on a hot day, of course, if you go as a guest. It will also look good at a less formal business meeting. You can also successfully wear a linen shirt to a casual meeting with friends or family, as well as to work.
How to style a linen shirt?
The level of formality of a linen shirt can be easily changed. All you need to do is match it with accessories appropriately. If you want it to look a bit more elegant, then wear a suit jacket and tie with it. In this case, a shirt in a neutral color, preferably white, will work best. If, on the other hand, you want to look more casual, then skip the suit jacket. For a linen shirt, then wear a sports jacket, and choose chinos or jeans. If you want, you can also undo a few buttons on top, then you will look more "casual".
Linen shirt perfect for a date!
If you are going on a summer date, a linen shirt will be the perfect styling idea. You will look elegant, but without exaggeration. In addition, you will be comfortable and be sure that you will not be too hot. Match it with chinos and moccasins, and if there is sun – sunglasses.
How to properly fit a linen shirt?
Any shirt is a type of clothing that should really fit well. This also applies to a linen shirt. It is worth remembering that a linen shirt should not have a collar that is too loose, then the whole styling may look unattractive. It will be good if this type of shirt has a looser waist and slightly longer sleeves. This will make you move your arms freely. If you are not sure if you can get the linen shirt right, then go to a seamstress. She will tailor-make this item of clothing for you, in such a way that it will lie perfectly.
main photo: unsplash.com/Oriol Hausmann
The Best EDC Outfits for Guys: Men's Rave Outfit Ideas
How do you get ready for an event like Electric Daisy Carnival or Burning Man, which are all about dressing to impress? It's pretty simple, actually: You just wear the same things you would in any other situation!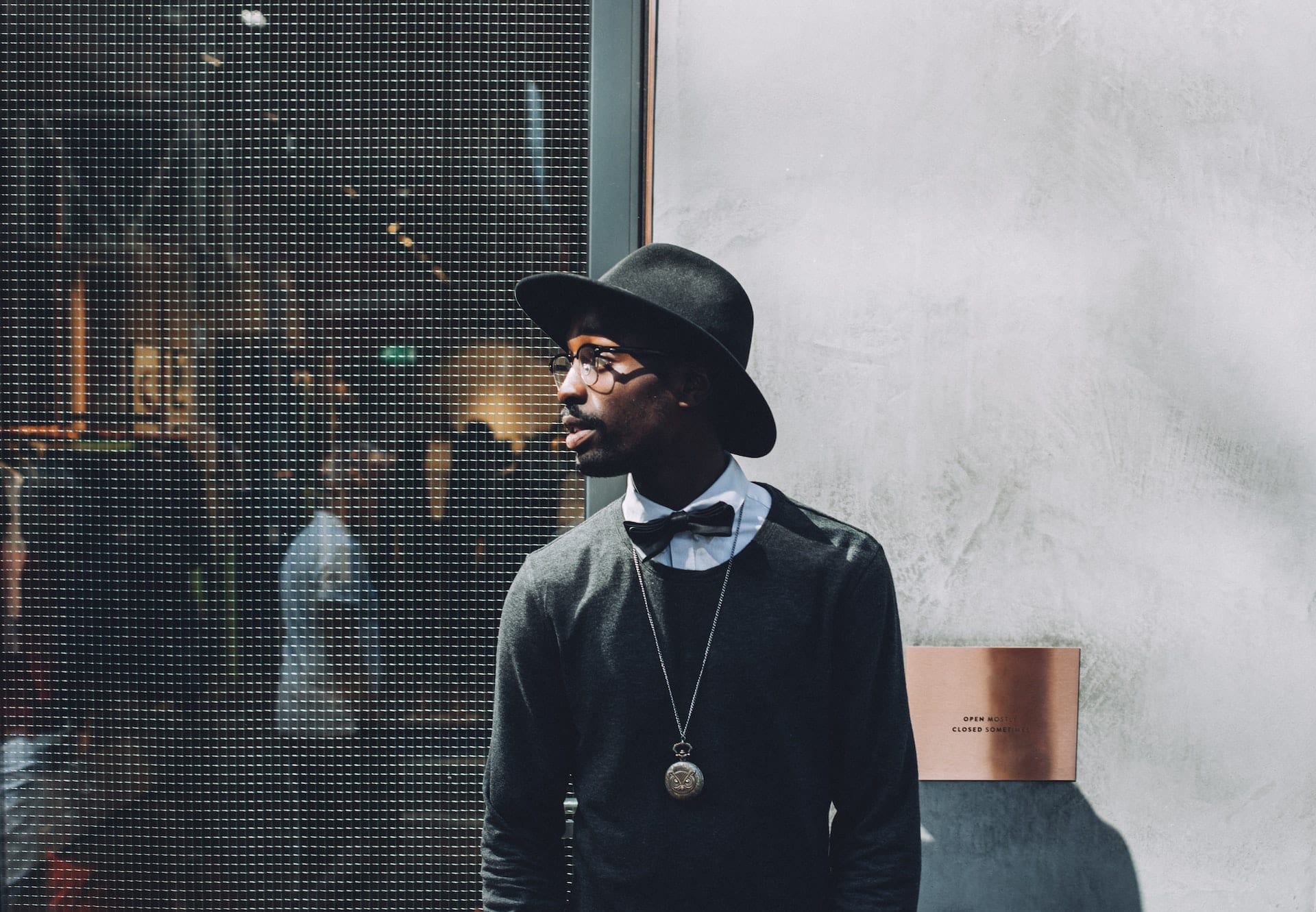 How do you get ready for an event like Electric Daisy Carnival or Burning Man, which are all about dressing to impress? It's pretty simple, actually: You just wear the same things you would in any other situation! Just because you're going to an event with some pretty specific fashions doesn't mean you have to be wearing anything special. When we say dress to impress, we don't mean that you need to show up in a jacket and tie and dress pants… unless that's what your style calls for!
Styling Tips for a Rave Party
Rave culture has taken the world by storm and it's not going anywhere anytime soon. As more and more people are getting into this unique form of self-expression, they're also looking for ways to stand out from the crowd. One of the best ways to do this is by donning killer rave outfits for guys. Here are 8 tips on how to put together the perfect men's rave clothing:
1. Bring out your inner clown 
One way to make an impression is with a standout piece for different male rave outfits. Clowns have always been an iconic symbol of this culture, so we recommend incorporating that element into your outfit. Go for bright colors like yellow or red; neon wigs; multicolored makeup; glitter or face paint; or top hats if you want to take things up a notch.
2. Pair jeans with novelty tees 
What good are party outfits without matching gear? Get yourself some funky tank tops and shirts, since these will be items you can wear after the party too. We recommend sticking to casual designs with words such as rave, party, or bass, but for something edgier go for designs that say something about who you are as a person.
3. Keep it tight 
When dancing all night long, there's nothing worse than feeling uncomfortable because your clothes are too loose. If you've got a long torso and muscular arms, try wearing fitted T-shirts or tanks underneath baggy jackets. If pants feel constricting then go for some baggy skater shorts instead of denim jeans.
4. Go with black 
It's no surprise that some of the most popular attire is black in them. Black is a color that never goes out of style, and it can be used to accent your costume in several ways. Go for low-profile shoes such as sneakers or converse, or dress things up by wearing them with lace-up shoes or boots. Add a hat to your attire for men and get ready to dance!
5. Go all out with a face paint design 
You can accessorize your outfit with matching face paint. This is something that most people don't normally do, so it's guaranteed to stand out at a party. Choose a crazy design such as cartoon characters or shapes that complement your dance style, and don't forget to use colors that fit in with your overall look! You might even want to check out how someone else did their makeup first before you try it yourself.
6. Try out new hairstyles 
It's common for participants to dye their hair, dye other parts of their body, or wear temporary tattoos and face paint. But what about trying out new hairstyles? Don't worry – unlike dyes, you can easily change your hairstyle back whenever you need to.
7. Use your everyday wardrobe 
If all else fails and you don't know what else to do with your outfit for men, just start with what you already have in your closet! Just remember not to pair anything too formal with high-top kicks and trousers. You'll only end up looking overdressed and it's important to be comfortable.
8. Flaunt your individuality 
As you may have guessed, one of the main goals of these outfits is to stand out. So don't stick with something that everyone else is wearing – mix and match different items, patterns, or styles until you find the right combination for you. To avoid clashing, it's often a good idea to base your outfit around two colors or textures.
Your EDC (Everyday Carry) kit isn't just something you grab when you're going on an adventure or hitting the gym. It's also great for attending raves and festivals, where wearing the right kind of clothes can help you stand out from the crowd and still be comfortable all night long. Have a look here to find some of the best rave outfits for men to rock that night! 
main photo: unsplash.com/Clem Onojeghuo