Trendy hairstyles to wear on vacation
Comfortable, convenient and stylish, we have selected the most interesting holiday outfits. These outfits are suitable for a walk as well as for a party. See the highlights of summer 2021!
You need about 3 min. to read this post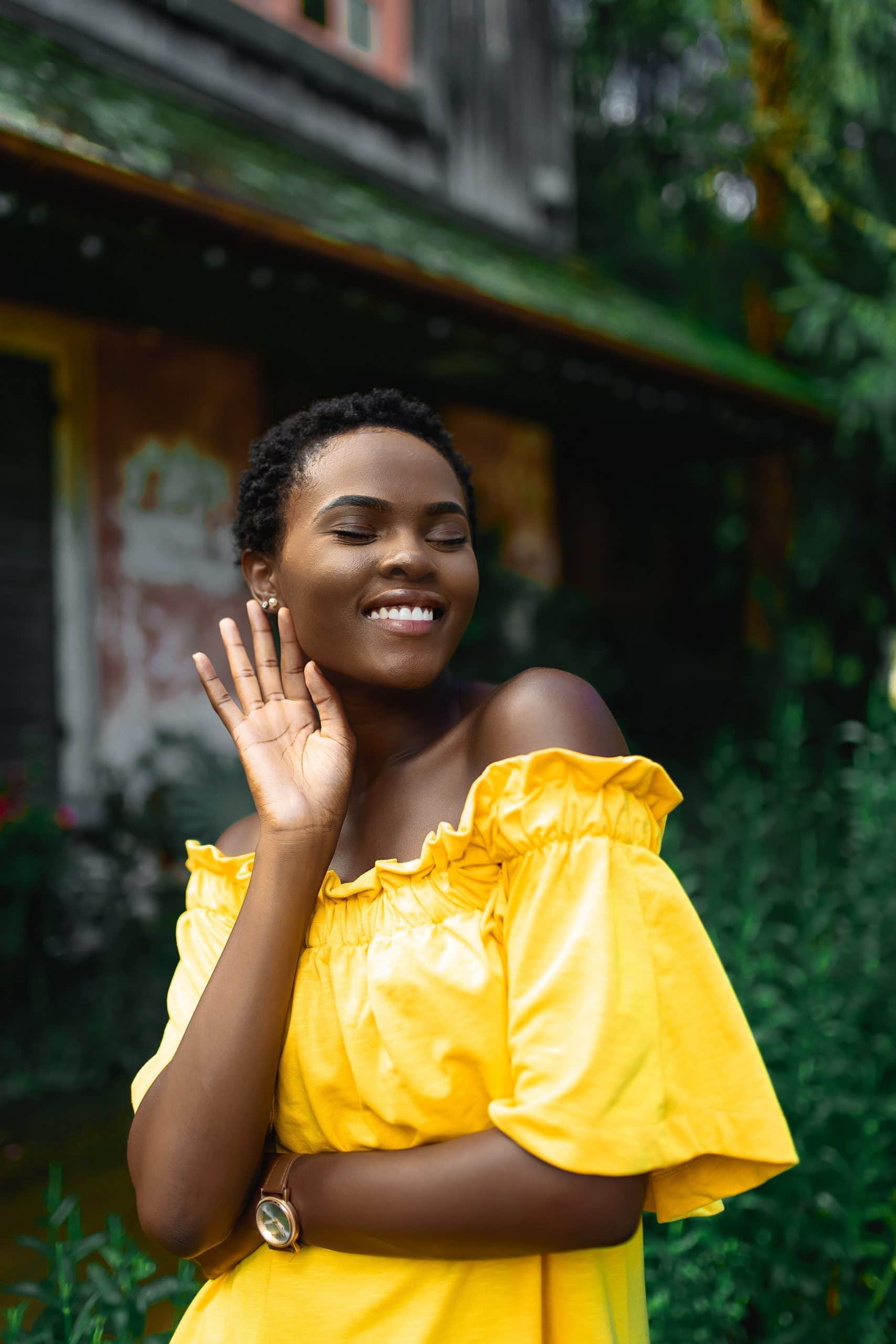 Summer vacations are all about sun, relaxation and time well spent? We suggest how to dress stylishly and comfortably not only during the day, but also for the evening.
Bikers and a white shirt
White shirt is an absolute must-have in women's closet. And we are not only talking about the fitted, rather formal one, but above all about the loose, oversized one, which can be styled in many ways.
A great option for vacations is to bet on longer cut, covering hips and buttocks, combined with extremely fashionable this season biker, that is leggings reaching to mid-thigh, or possibly to the knees.
The shirt can be nonchalantly unbuttoned to reveal cleavage, with rolled-up sleeves and equally popular flip-flops and pillow bag or baguette.
Bermudas for the evening
Vacations are not only about sunbathing on the beach, swimming in the pool or sightseeing. It is also evening dinners, parties and meetings with others. When planning an outfit for this occasion, it is worth choosing Bermuda shorts, which are shorts resembling suit pants in knee length. Depending on accessories, they can look more casual, as well as evening. They are also great for work.
Bermudas and a delicate strappy top will look really stylish. Match it with a small bag in a boxy form and this summer's fashionable thin-strapped sandals.
Miniature Suits
This summer, social media was overloaded with outfits featuring suits. However, it is nothing like the trend from decades ago. Now the jacket is a mini, or even ultra mini version – it reaches barely to the bust, or waist. It looks like a loose, men's jacket cut in half. For the set we have a short skirt.
Here we can go crazy with the pattern of this suit, remembering about high-heeled shoes to balance the proportions of the figure.
Yellow dress
Pantone Institute has chosen yellow as the leading color of 2021. We will see it especially in autumn looks, but it is already worth introducing it into your closet.
Loose dress in intensive yellow color with braided basket, comfortable flip-flops and a hat will be a perfect holiday outfit for different occasions. Looking at its centerpiece, we evoke sunshine, lemons and joyful time in our thoughts. The yellow dress is sure to brighten up any day.
Fringed vest
This year, influencers are going crazy with hairstyles in which different types of vests play the main role. What is more, fringes are back in style. You can find a combination of these two trends in stores, namely vests with tassels.
All you need to complete the look are high-waisted denim shorts, a plain top, sunglasses and espadrilles for your feet. This gives you a festival or holiday look.
Crop top
This list also includes the still very trendy short tops, which sometimes look more like underwear than a T-shirt.
What are the best combinations with crop tops? Sporty with tracksuit bottoms (or tracksuit shorts) and white sneakers or casual with the already mentioned bikers and oversized jacket.
We will also look equally stylish in a crop top, high-waisted shorts and a belt to emphasize the waist.
Read also: https://selectiver.pl/dla-niej/dodatki/jak-stylizowac-torebki-kosze-podpowiada-wlascicielka-marki-verano/
Main Photo: Asa Dugger/pexels.com
The Best Scrubs for Women Working in Medical Facilities
When it comes to finding the best womens scrub tops for women working in medical facilities, there are a few factors to consider.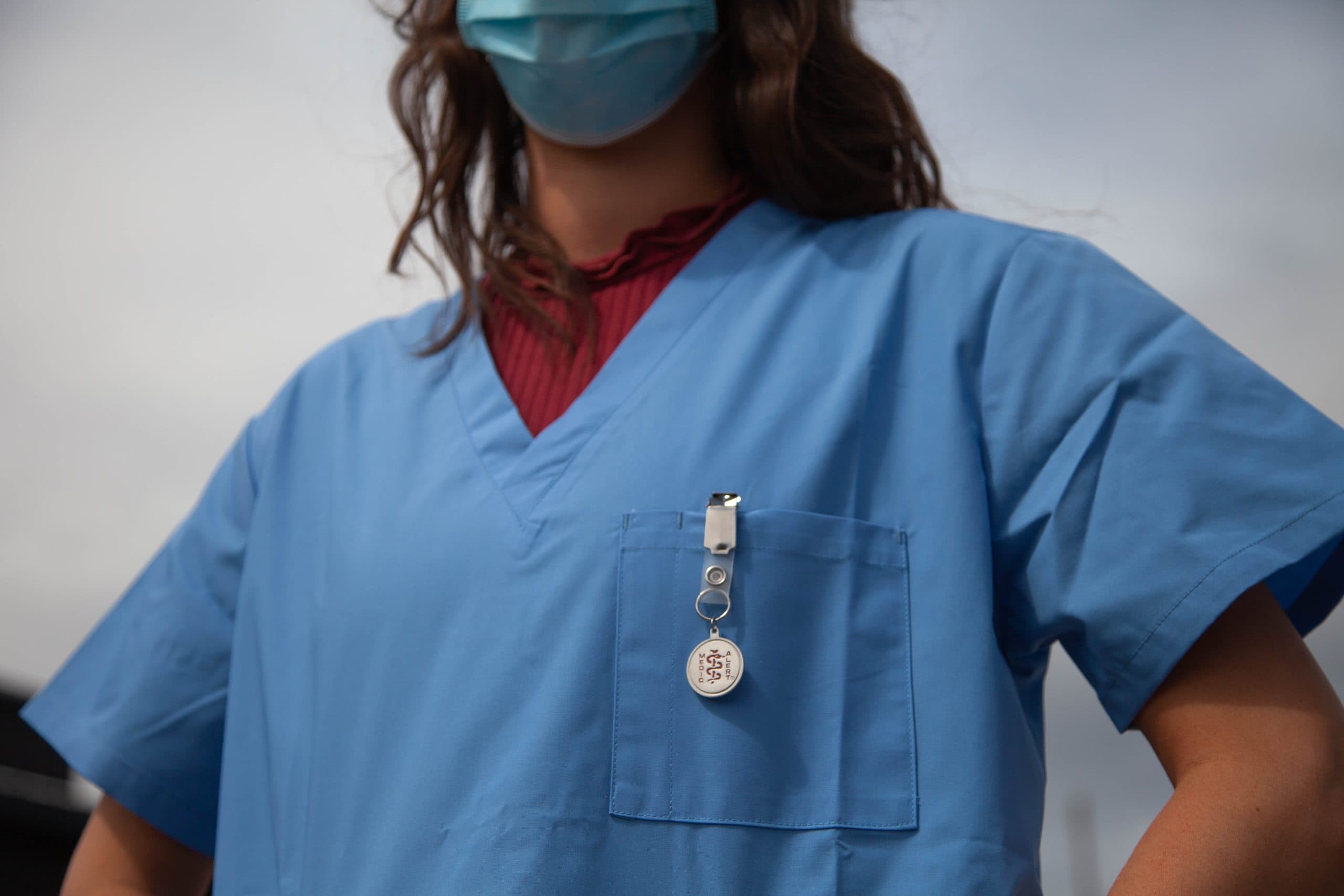 When it comes to finding the best womens scrub tops for women working in medical facilities, there are a few factors to consider. Comfort and durability should be at the top of the list, as well as style and fit.
(more…)
The Perfect Italian Dresses for Every Woman's Style
There's no need to fly all the way to Italy in order to look like an Italian woman. Whether you're looking for casual clothing or business attire, there are plenty of fashionable Italian dresses for women made right here in the United States that can help you achieve that look.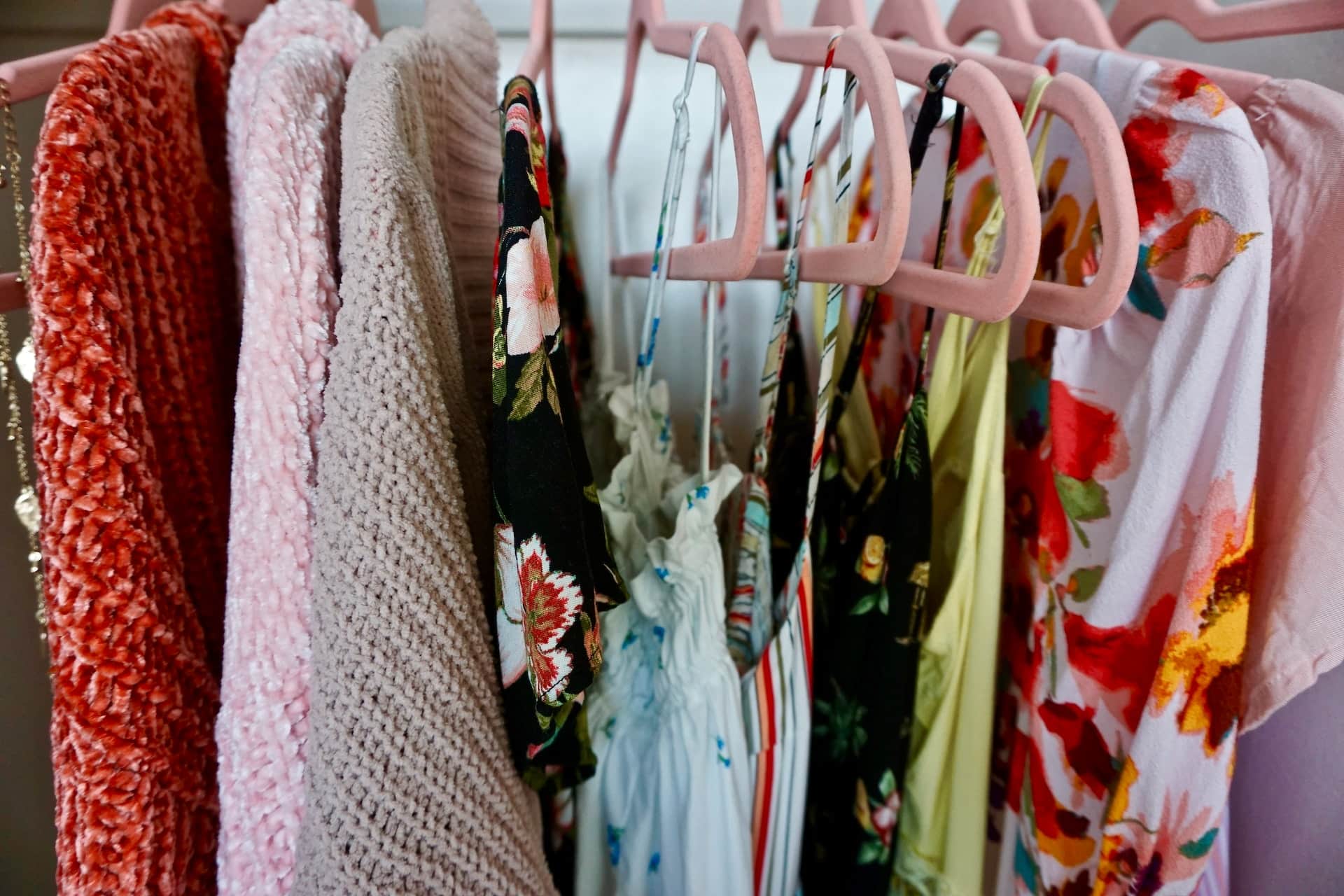 There's no need to fly all the way to Italy in order to look like an Italian woman. Whether you're looking for casual clothing or business attire, there are plenty of fashionable Italian dresses for women made right here in the United States that can help you achieve that look. Here are some tips on what kinds of Italian dresses will look best with your wardrobe and your body type, so you can try them out today!
What is the best style for your body?
It is not easy to find the perfect style that works best for your body. The first step is to figure out what shapes and styles you want to wear. Then it is about finding the right size, colour and fabric. There are many different styles of dresses that will work well on different body types, so even if you are a curvy woman who doesn't like tight clothing, there are options available. For example, A line dresses offer full skirts with fitted bodices and they work well with fuller figures.
I hope this blog post has given you some ideas of what styles may look good on you. If not, don't worry! Most women have trouble figuring out their ideal dress because they have such a wide variety of options. Keep in mind that one person may love something while someone else hates it!
What should you avoid wearing as an Italian dress?
Italians take their clothing very seriously. If you want to dress the part, it is important to know what not to wear. Jeans are never appropriate and flip-flops are always inappropriate, even on the beach. You should also avoid wearing anything that might be considered too casual or too formal. You should avoid tight clothes as well as clothes that are too lose fitting; instead, opt for outfits in between these two extremes. Be sure to look at your outfit from all angles before leaving your house! Lastly, do not forget your accessories such as jewelry and shoes!
What colours should you use in your dress?
One of the most common questions that women ask when looking for a dress is, What colour should I choose? Black and white are two of the most popular colour options. However, there are many different colours to choose from. How can you find the perfect colour? First, consider your skin tone. Pale skin looks great in pastel colours while darker skin complements rich and bold colours well. Second, think about what type of event you will be attending. A black or white dress is perfect for a funeral while an orange or red dress would make you stand out at a party.
How to buy an Italian dress online?
Buying an Italian dress online is a great way to find the perfect dress for any occasion. You can browse photos of dresses on designer websites and read reviews from other buyers to help you make a decision. When purchasing a dress, it is also important to take into account your body type and the type of event that you are attending. For instance, if you are looking for a bridesmaid dress, consider your height and weight as well as your friend's body type. The same goes for finding a prom or cocktail party dress – how tall are you? Do you have curves? What colour hair do you have? Be honest with yourself when answering these questions and try on some different styles before making your final selection.
main photo: unsplash.com/Amanda Canas
Styles that work for summer parties
Summer is the time for parties. Check what styling to choose for a party with loved ones!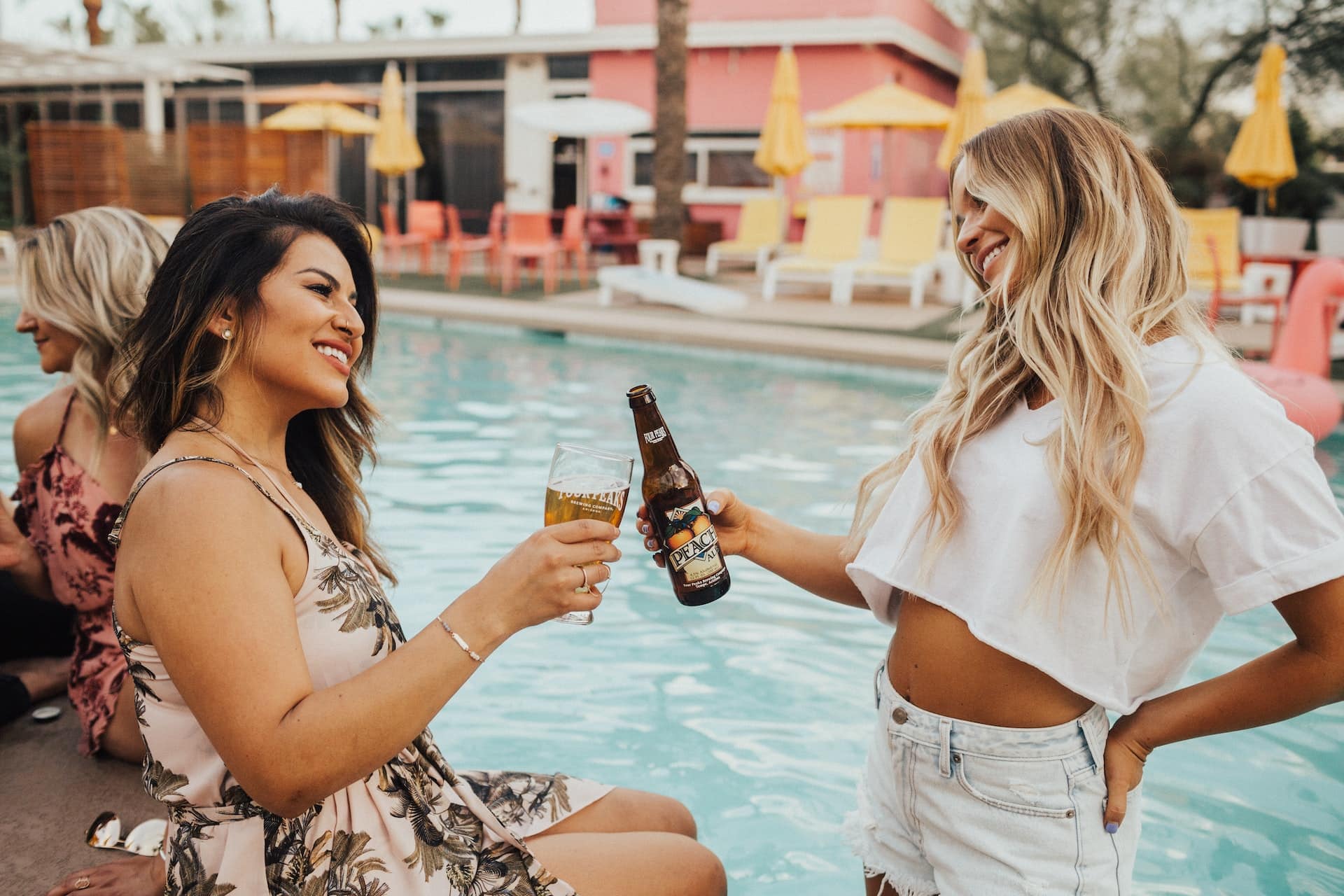 Summer is the perfect time of year for party people. The weather then is conducive to holding parties and meeting with friends. It is also a great opportunity to experiment with styling and put on beautiful clothes. In this article you will find out what styles work for summer parties.
Floral dresses
A floral dress is the perfect garment for many occasions. It will work great at a summer party. It will allow you to keep the summer atmosphere and will certainly add to your charm. There are many floral dresses available on the market – from long and elegant ones to everyday ones. Such a dress will look great paired with delicate sandals on a pole and a small braided handbag.
Short top and shorts
This styling is very classic and suitable for many occasions. With the right choice of top and shorts you will look unique. Decide on a colorful top – after all, summer is all about colors! Shorts can be classic denim, but also black or other. You can put the whole thing together with sneakers and a small backpack, but also with stilettos and a handbag. The choice is yours, and you are only limited by your imagination!
Long skirt and shirt
This is an elegant and classy styling. It will be suitable for more formal occasions. If you have a white shirt in your closet, then go to the store and buy a long skirt to go with it. Ideally, it should have an intense color. Maxi skirts are great for parties. Wear stilettos or espadrilles with it. Complete the whole look with a small handbag, which will be the icing on the cake.
Suits
For a formal occasion, a suit will also be great. This is an ideal choice not only for men, but is becoming increasingly popular among women. This season, suits are a hot trend. As you can probably guess – it is best to bet on styling in an intense color. For a colorful suit, beige stilettos are ideal. Pairing it with a small, elegant handbag can also be a good move.
T-shirt style dresses
T-shirt style dresses are perfect for a casual summer party. During the vacations there are no small number of them – barbecues, bonfires and house parties reign supreme. T-shirt dresses go perfectly with sneakers and a kidney thrown over the shoulder. To this you can confidently wear a denim katana or even a sweatshirt.
Floral jumpsuit
A floral jumpsuit is (like a floral dress) an ideal styling idea for a summer party. It can be even more comfortable than a dress, and just as stylish! This outfit, full of colors and patterns, will charm all the guests. What's more, it will look great in combination with delicate jewelry. Let your legs be emphasized by black or beige stilettos, and the whole thing will be completed by a tasteful handbag. Such styling is immediately associated with summer!
main photo: unsplash.com/Elevate