Spa treatments that are great for both her and him
Planning to spend a romantic weekend at the SPA for two? Check out what treatments to choose!
You need about 4 min. to read this post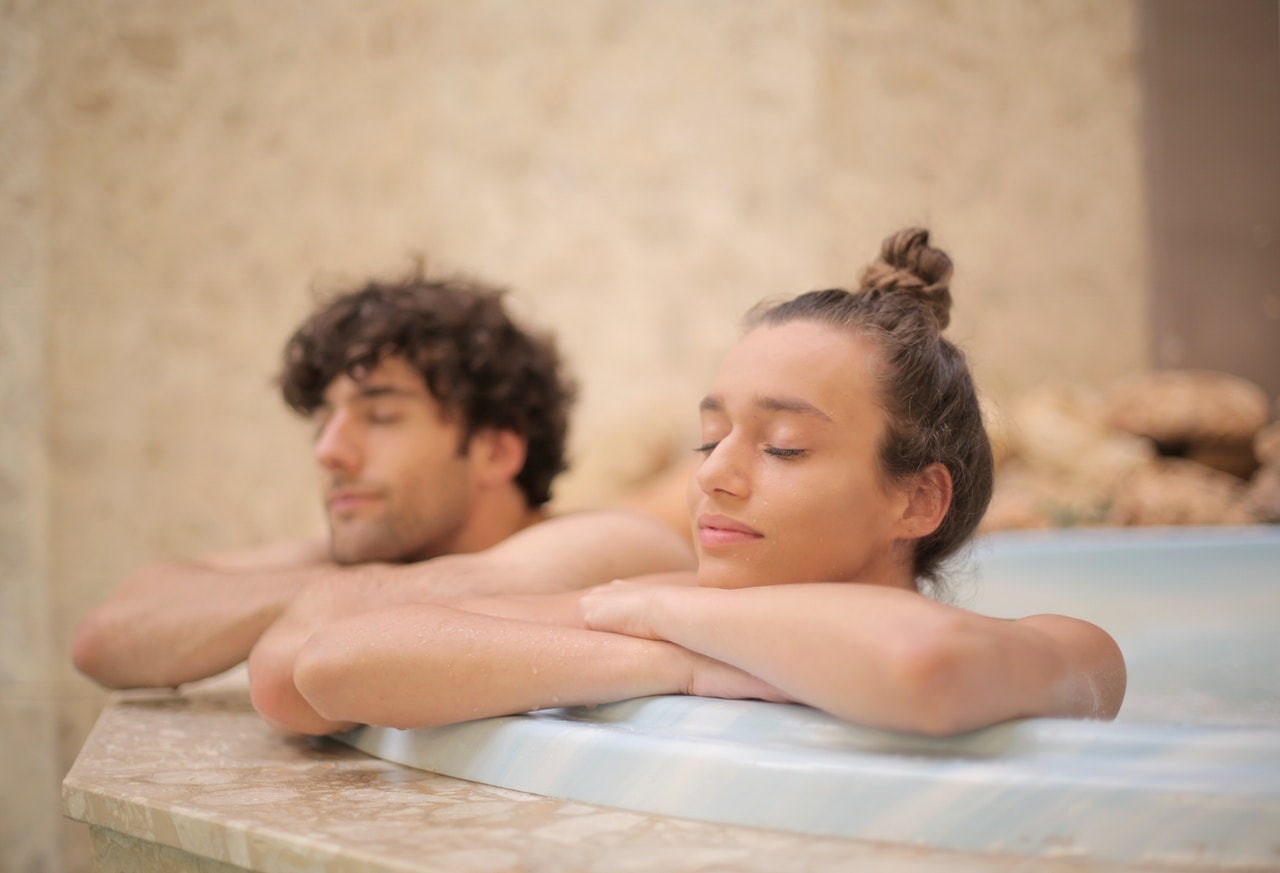 A joint stay in a SPA is a great idea to celebrate a relationship anniversary, a gift for newlyweds or simply a way to relax and spend time together. What treatments should you choose to satisfy both the man and the woman?
Body massage
This is probably one of the most classic treatments that can be found in SPA parlors. Among the massages there are classic, relaxing and therapeutic, which can be selected according to your needs. The first of them has a great effect on the circulatory and lymphatic system. It relaxes and stimulates, as it directly affects the nervous system. It has been proven that classical massage positively influences the production of serotonin in the body, and also firms the skin. Relaxing massage, however, as the name suggests, is designed to calm and temporarily forget the worries of everyday life. It can be performed using various techniques, such as hot stones, chocolate or herbal stamps. It can also be accompanied by body peeling. Therapeutic massage is supposed to bring relief in case of backache or muscle tension. It is recommended for people struggling with muscle tension caused by stress.

Treatments in the swimming pool
Relaxing baths are a great idea for spending time together. Swimming pools at SPA parlors offer, among others, baths in aromatic salts for two. This treatment, in addition to being a great form of relaxation, also reduces muscle, spine and joint pain and provides the body with missing macro- and microelements. Depending on the additives that will be added to the salt, the bath can bring our skin hydration, rejuvenation or nourishment. Some SPAs in their offer also have mud baths, supposedly once used by Cleopatra herself. This is also a very relaxing ritual that firms the skin and reduces cellulite. All thanks to peat, which is a non-aqueous peat formed by rotting plant parts present in water environment. A relaxing bath in a jacuzzi is also a good solution. This seemingly inconspicuous bubble bath will take care of the condition of our joints, improve the quality of our sleep and reduce stress levels.
Facial treatments
They are not reserved only for women – men can also benefit from facial cleansing or moisturizing. One of the most popular treatments of this type is microdermabrasion, or micropeeling. It is based on mechanical exfoliation of keratinized epidermis with a stream of aluminum or corundum microcrystals, diamond heads or oxygen and saline. Thanks to it we will effectively get rid of imperfections – acne, wrinkles, blackheads, enlarged pores and discoloration.
Another treatment worth paying attention to is needleless mesotherapy. It involves injecting an active substance, which leads to the stimulation of collagen fibers. At the end, it is worth to perform a regenerating and strongly moisturizing mask.
Treatments for hands and feet
While taking care of the whole body we should not forget about hands and feet, both female and male. A caring manicure and pedicure will be useful for everyone. You can apply a paraffin mask on your hands, which will make them nourished and velvety smooth. It is especially worth doing it in autumn and winter, when the skin on your hands is exposed to the cold air.
A bit of exercise
Stay in the SPA does not have to be limited only to cosmetic treatments. It is worth on such an occasion to use the sauna, gym and swimming pools together. Long walking or cycling trips around the resort will certainly be a great opportunity to commune with nature. Some of the hotels have in their offers additional attractions, such as golf course or rope park. A day full of excitement for mind and body will be perfectly complemented by an exquisite dinner at the hotel restaurant. Enjoy yourself, relax and spend every moment pleasantly!
Goddess Essences: The Sacred Way to Nourish Your Soul
Goddess Essences are handmade liquid aromatherapy blends designed to honor the sacred feminine. Each essence is created with care, infused with loving energy, and delivered to you in beautifully crafted bottles made of hand-blown glass with sterling silver lids.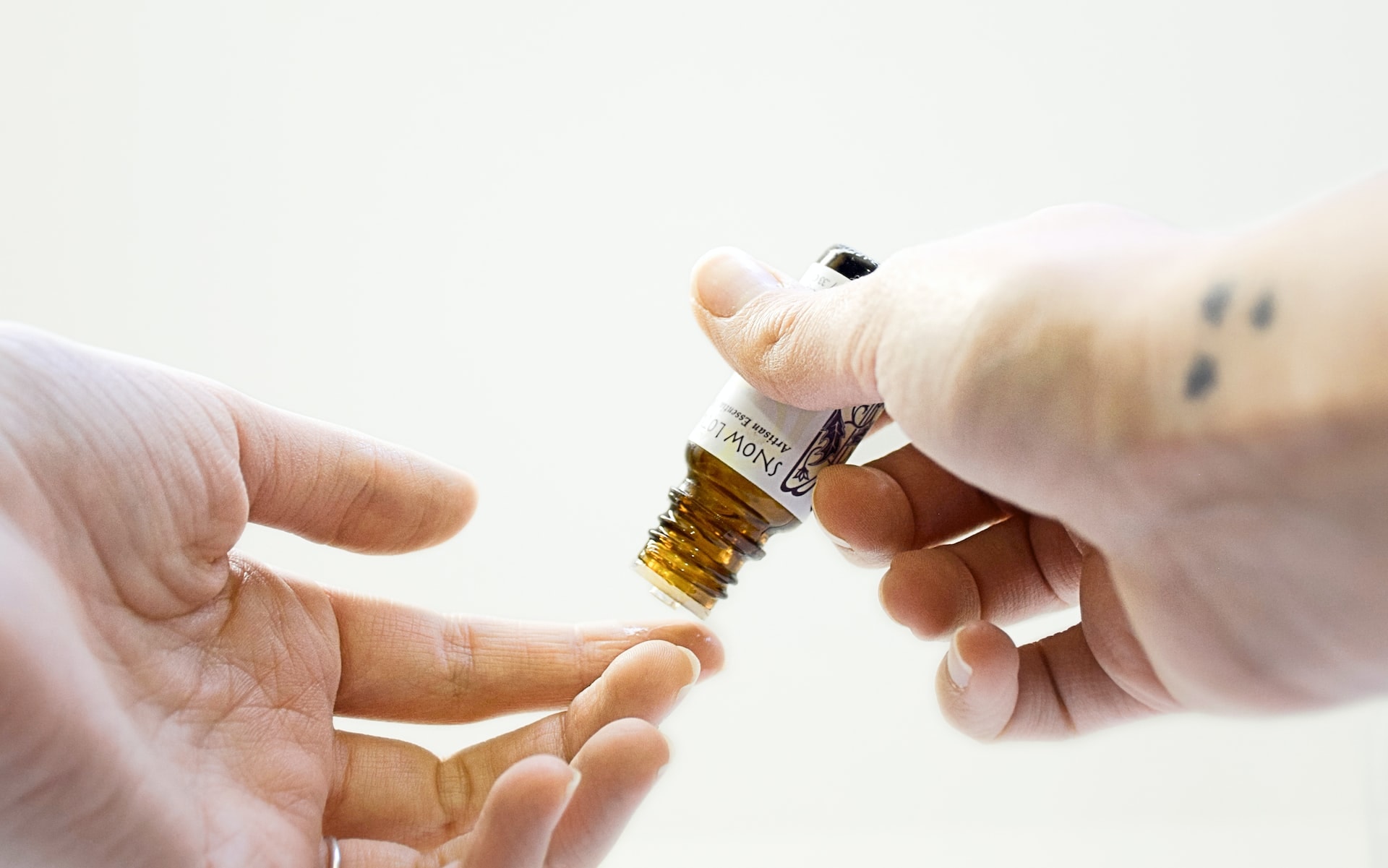 Goddess Essences are handmade liquid aromatherapy blends designed to honor the sacred feminine. Each essence is created with care, infused with loving energy, and delivered to you in beautifully crafted bottles made of hand-blown glass with sterling silver lids. Whether you're looking for a full-body ritual or just want to bring your own personal power back into balance, there's an essence to help you heal and transform from the inside out. Take this sacred ritual home today!
What is a Goddess Essence?
A Goddess Essence is a powerful, spiritual way to nourish your soul and bring joy into your life. They are made of essential oils and flower essences, which have been combined in a base of organic jojoba oil. Each one is designed for different purposes: some will uplift you and help you release negativity, while others will help you ground yourself or feel confident in your day-to-day life.
Using a Goddess Essence is easy. All you need to do is apply it directly onto your skin, preferably underneath your clothes. You can use them in any area that feels affected by negativity and can use them more often if needed. They don't smell strong, and they absorb well into your skin so they are perfect for applying at work or school. Apply them as often as you like throughout each day until you feel better!
Benefits of Using Goddess Essence
The benefits of using Goddess Essence are wide and varied. It is a gentle way for people who have never experienced the power of aromatherapy to tap into it for the first time. This is because it does not contain any essential oils, which can be too potent for some people. Instead, it uses other natural ingredients like flower petals, herbs, and crystals that will work in harmony with your mind and body without overpowering them.
In fact, one of the most powerful aspects of these sacred essences is their ability to create a safe space in which you can explore your deepest thoughts and emotions. As you inhale its beautiful aroma, this will help you release any heavy or negative emotions that are holding you back from being your best self.
You can use Goddess Essence in a number of ways. If you want to clear your mind and de-stress, you can take a few deep breaths with Goddess Essence or rub it into your pulse points, such as your wrists or behind your ears. You can also add a drop of it to hot water and inhale its steam before going to bed each night for a week. This will help you release any pent-up emotions so that you have a peaceful sleep.
Conclusion
At the end of the day, we are all divine beings. We are all beautiful and worthy of love and care. That is what Goddess Essences is about. It's about nourishing your soul with some much-needed self-care so you can be present in your life and shine like a goddess! It starts by honoring yourself and making time for your self-care ritual (we have a ritual generator if you need some help).
It's easy to become too busy for self-care. There are always a million things that need doing, and you don't want to miss out on anything. But it's just not possible to be everything all of the time, so why try? Trust yourself, trust your gut and make sure you're taking care of yourself in a way that works for you.
main photo: unsplash.com/Tiara Leitzman
How to protect hair from UV radiation?
Protection of hair from the sun – check how to take care of it!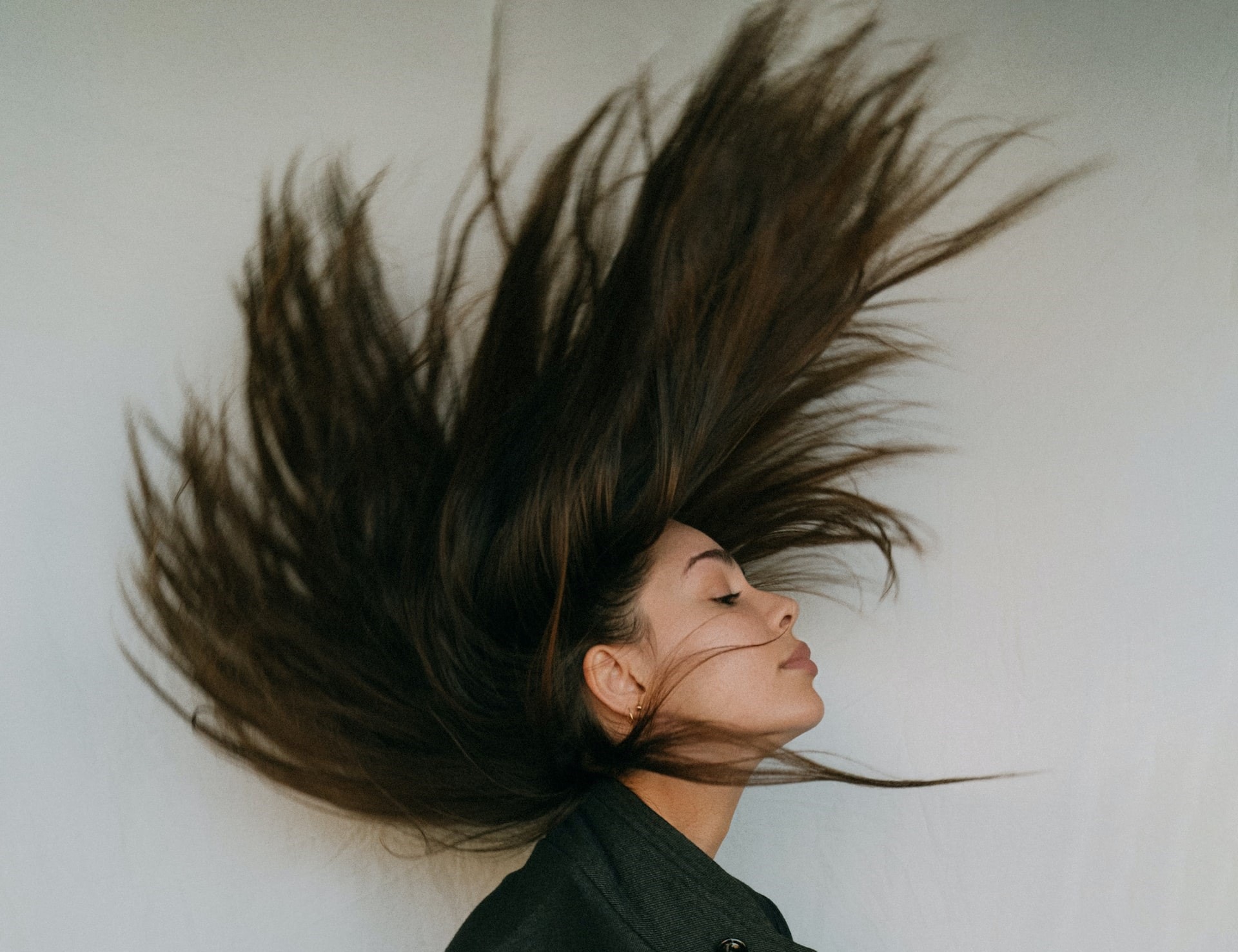 When spring and summer come, we are reminded of the importance of protecting our skin from the sun. But do we also remember to protect our hair? UV radiation can also harm them. What is not obvious to everyone is that hair should also be especially taken care of in the summer. From this article you will learn how to protect your hair from UV radiation.
Why is it important to protect hair from UV radiation?
Protecting your hair from the sun is essential if you don't want to face hair loss and weakening. This is because exposure of hair to strong radiation is associated with deviation of hair scales and destruction of the hair cortex. The effects of this are hair brittleness and dryness. If you don't take care of proper protection, your hair may lose its elasticity, softness and shine after summer. The sun also has a negative effect on hair roots, and can contribute to hair loss. In addition, if you don't take proper protective measures, your hair color can fade.
What type of hair is most vulnerable to harmful UV rays?
Owners of any hair type should take care to protect their hair from UV radiation. However, high-pored and light-colored hair is the most vulnerable. They, by nature, are drier and more vulnerable. If you are a curly-haired blonde, read this article carefully.
How do you protect your hair from UV rays?
If you love summer and sunny days, and want to enjoy beautiful and healthy hair all year round, then be sure to read the following tips. They concern ways to protect your hair from UV radiation.
Wash your hair with gentle shampoos
In summer, we inevitably wash our hair more often, because we swim in the sea or lake and simply sweat. For this reason, during the holiday season, it is especially important to make sure that the shampoos we use are as gentle as possible. Only such cosmetics will not irritate the scalp and tear the protective barrier from the hair. So opt for gentle shampoos. These are such cosmetics that do not have strong detergents in their composition, such as SLL, SLES, etc.
Remember to use conditioners and masks
On vacation, we don't have time to care for our hair. So it's easy to neglect applying masks and conditioners after every wash. However, it is essential for your hair to be protected from the sun. If you don't forget to apply such products after washing your hair, it will be moisturized and protected from the sun. It is especially important to use emollient conditioners.
There are cosmetics with UV filters!
There are hair cosmetics in drugstores that contain a UV filter. For example, these are special mists and oils. It's worth getting them in the summer to protect your hair all the time.
Wear scarves and hats
Protect your hair and head from the sun in the summer. By wearing a hat or scarf you will make a barrier between the sun and your strands. It will prevent damage to your hair. It's worth buying a stylish scarf before you go on vacation and enjoy the beautiful weather!
main photo: unsplash.com/Vinicius "amnx" Amano
Beauty treatments for beautiful and healthy hair
Do you see your hair in need of restoration? Here's which hair treatments you can do at home and which you can do at your hairdresser's!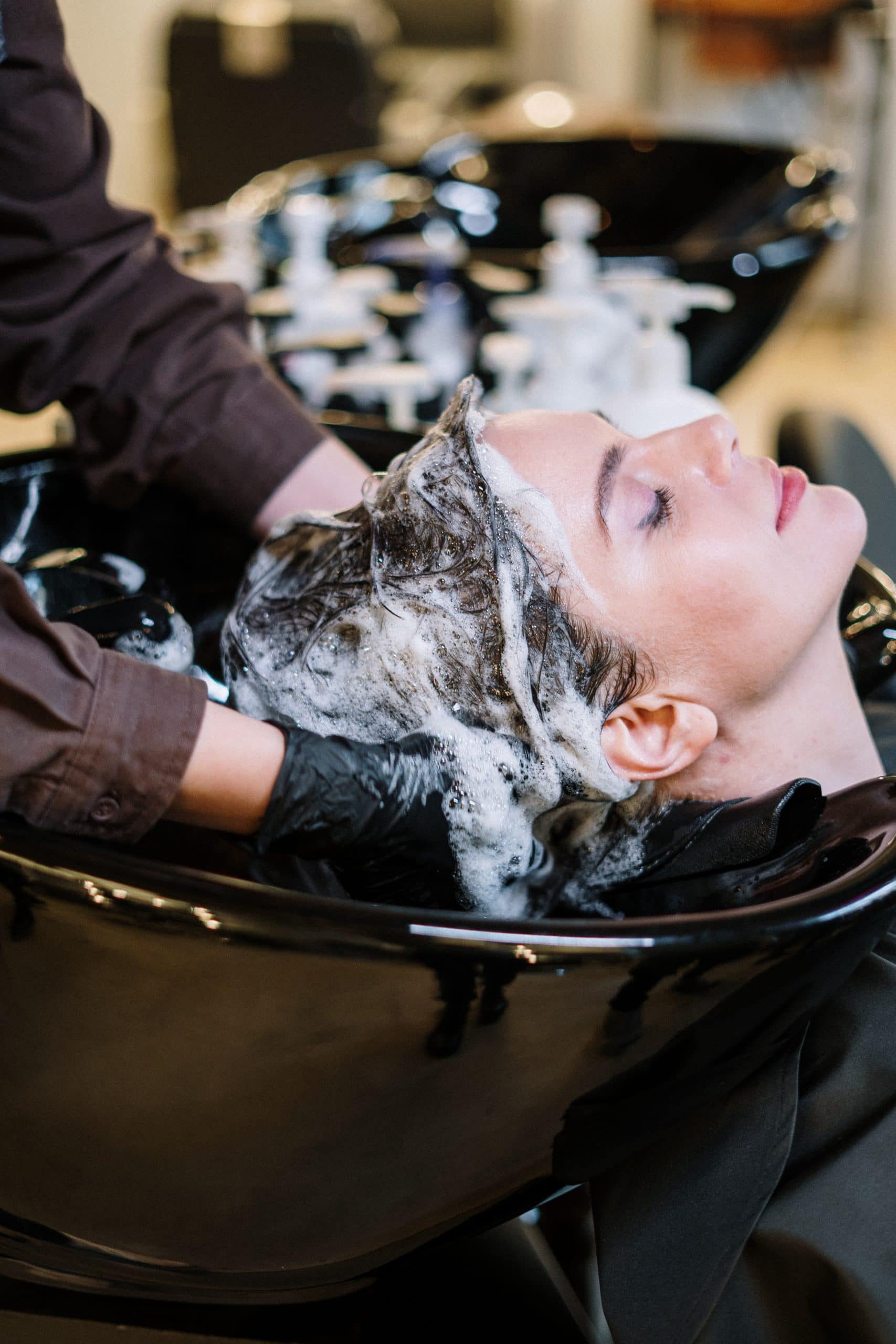 Hair, whether long or short, should be healthy and shiny above all else. What can be done to restore shine and bounce to your hair? Here is an overview of hair treatments, which you can do either at the hairdresser's or at home
Well-Tended Hair is Essential
There is no woman who does not dream of having thick, shiny and simply beautiful hair. It makes us feel more attractive. Many factors have a negative impact on the condition of our hair. Certainly, too frequent colouring destroys their structure. Rubbing hair with a towel and using a hair dryer, flat iron, curling iron or even a hair band. The list is quite long.
Often, the condition of hair is also affected by how we eat and whether we have a lot of stress in our lives. But let's focus on hair treatments. It is important to remember that in order for the effect to be not superficial, hair care must be performed regularly.
Regeneration of damaged hair
Recently, oil treatments have become very popular. Oil treatment improves the condition of hair, gives it shine and makes the hair beautiful. It is very important to choose the right oil and application method. This combination will provide long-lasting and stunning results. The porosity of the hair has a direct impact on the choice of oil. Here is a quick reference guide.
Low porosity hair, which includes straight, shiny, volumeless hair that is difficult to style, needs specific hair care. The ideal oils for this hair type are palm, coconut, babassu and shea.
Macadamia and jojoba oils, as well as sesame, flax, pumpkin seed, rice and marula oils are ideal for those with medium-porous hair, which is weak, lacking shine and moisture and tends to split and frizz.
What about highly porous hair? For this type of hair, which is characterized by brittleness, damaged texture, frizz, static and excessive hair loss, choose argan oil, sweet almond oil, cottonseed oil, evening primrose oil, corn oil or grapeseed oil.
How does the oiling process work?
You can choose between two methods. After washing your hair, apply oil for about an hour and rinse out. This is called wet treatment. The other option is dry oiling. Apply the oil of your choice to your hair, wrap it in a shower cap and leave it on, preferably overnight. In the morning, wash and rinse your hair thoroughly. Oil treatments can be applied twice a week to badly damaged hair and once a week to maintain the effect.
What treatments should I get at my hairdresser's?
In the hair salon you will find a whole range of treatments that aim to regenerate the structure of the hair. Here are the most popular ones:
keratin hair straightening – involves the use of a concentrate of hair care ingredients. The preparation is applied and then pressed into the hair with a special straightening iron. As a result, the hair becomes smooth, soft, flexible and full of shine;
sauna – a hairdresser applies a special ampoule to the hair. Then for 20 minutes we land under a special machine, which generates a lot of heat and steam. This allows the ingredients contained in the ampoule to be absorbed into the hair structure. The result is moisturized, regenerated and strengthened hair.
Main Photo: pexels.com/cottonbro